Traverso. The brand name SOB gave to its upcoming fleet of new generation FLIRT trains that will soon run through the Voralpen-Express line. While you may be well familiar with the shiny copper exterior from our recent article, this time we are giving you a virtual private tour of what can be seen inside the train.
All photos by Jürg D. Lüthard
First: Second Class
We're starting our tour with some spacious views of the Second Class salons. A total of 291 seats of this type are available in the eight-car trains, while 175 is the number in the four-car modification. All of them are red.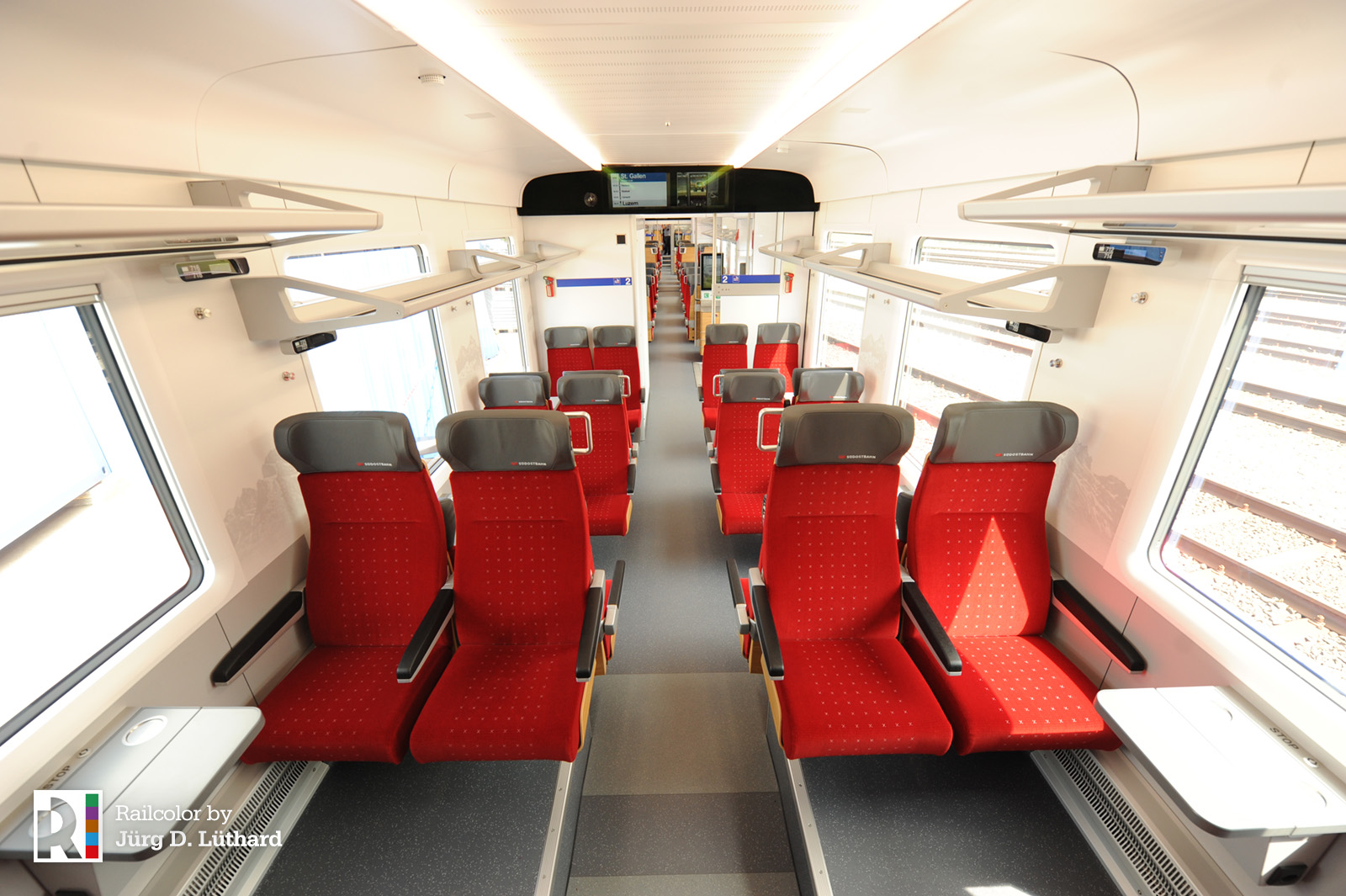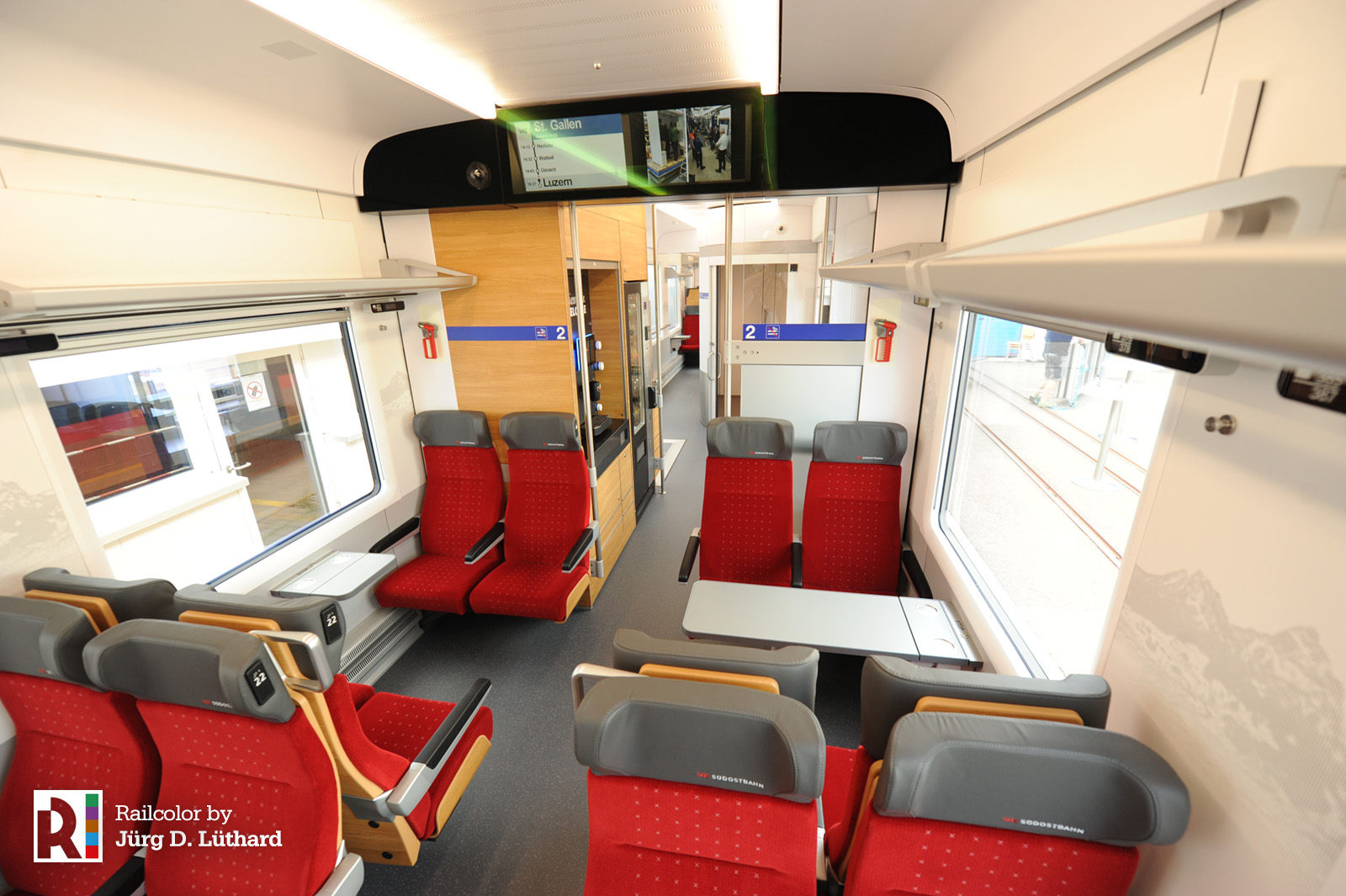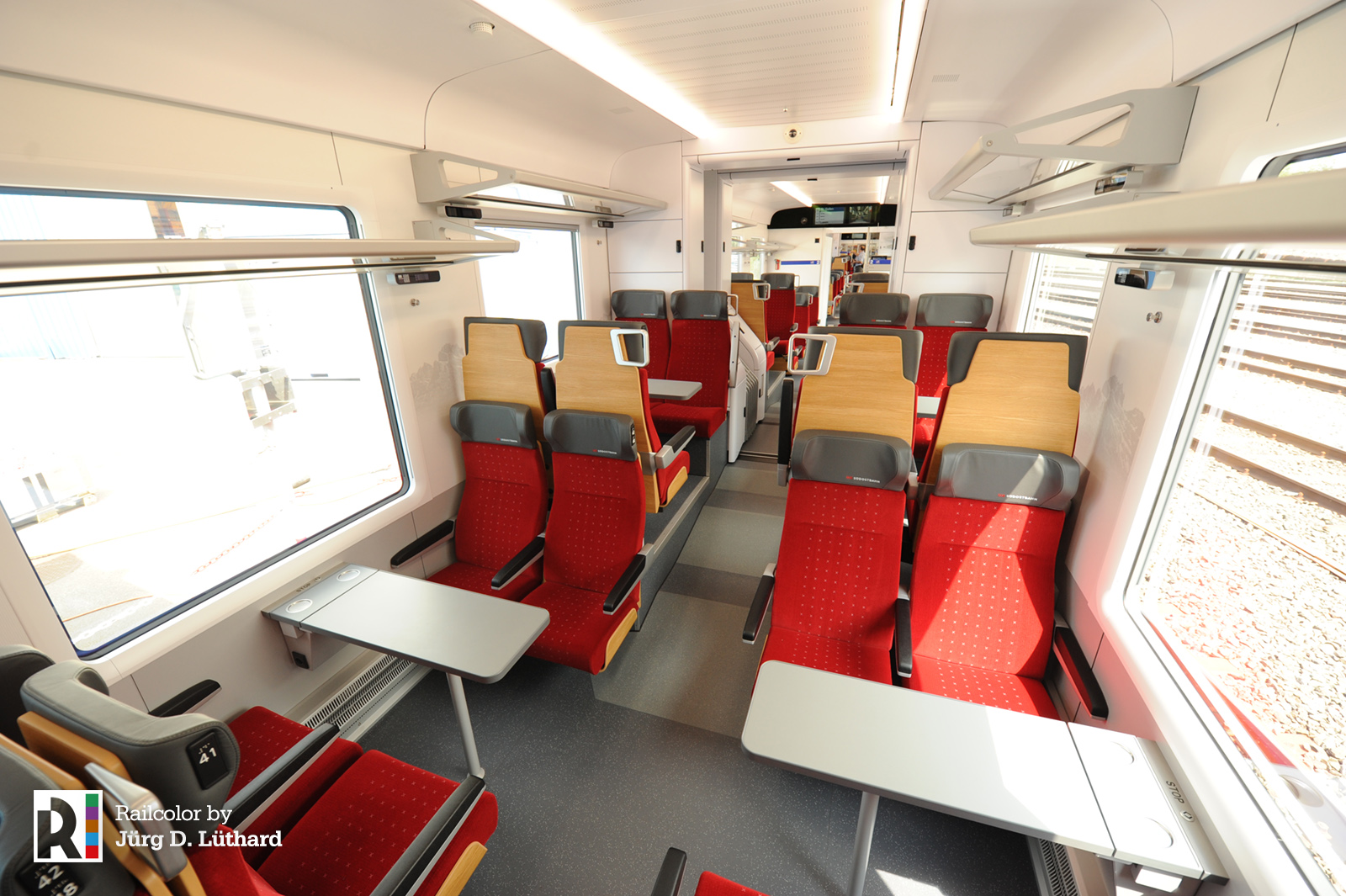 Note the visually appealing graphics that are decorating the inside of the train head/tail. A true eye-candy for the smallest train travelers! The driver's cab is also seen in the bottom. But more on that later.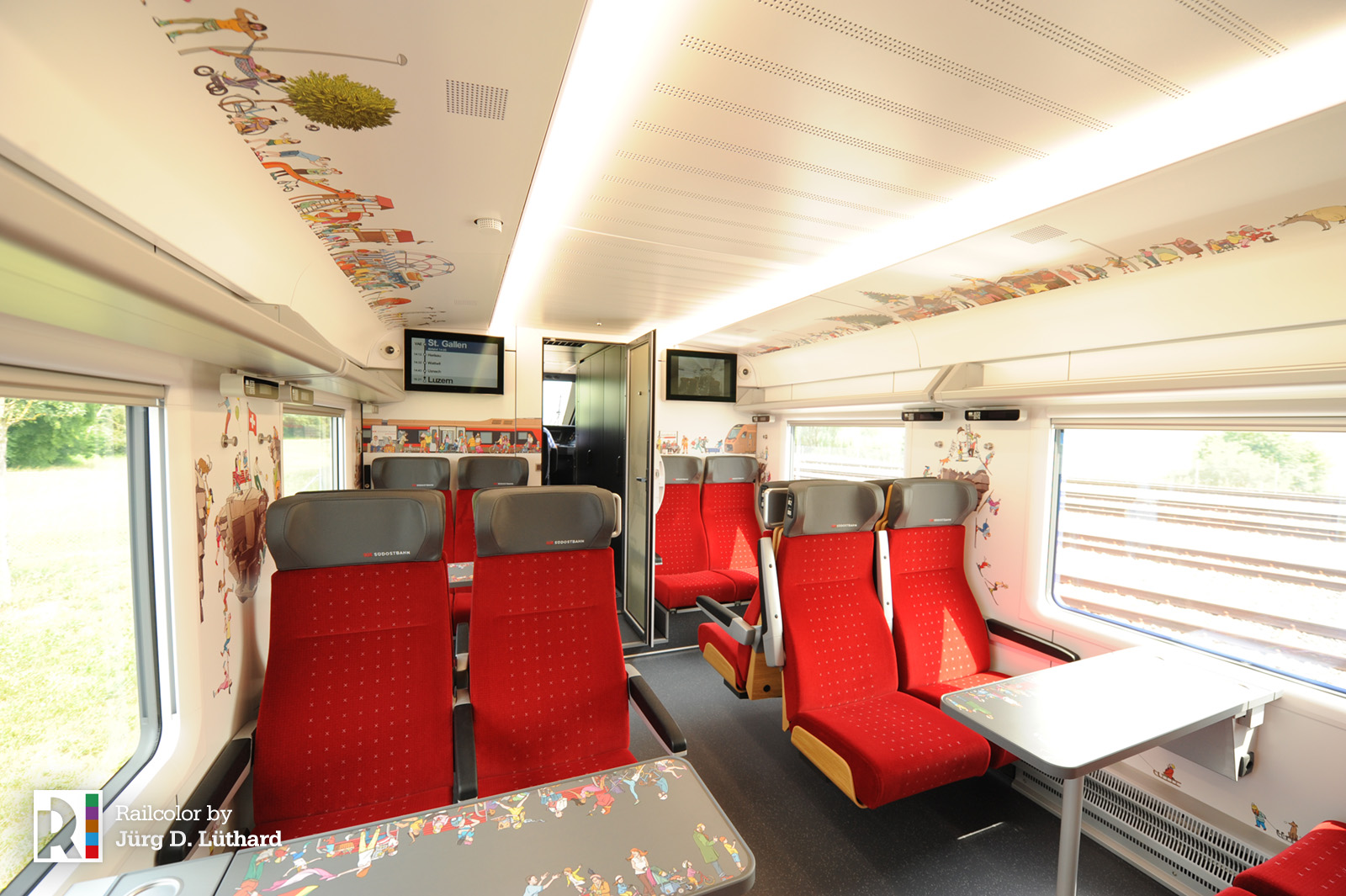 Level Up: First Class
If you prefer to add more value to your traveling experience, then First class is for you. 68 seats are available in the eight-car trains, and 22 in the four-car variant. The seats here are black and the feeling of spaciousness has been increased dramatically by the use of 3 (instead of 4) rows of high comfort seats.