It's time for something completely different: TRAXX locomotives from another planet continent: Africa. Since February the first Transnet's new 23E series electrics are being used in revenue service.
Although looking very unfamiliar, these 23E are directly related to the European TRAXX locomotive family. The design is however adjusted for services in South-Africa, and for local production.
Bombardier is building a whopping 240 machines of this type – 3kV DC + 25kV AC dual-voltage, 1067 mm-gauge. Impressions from South-Africa taken last month:
Heavy duty cargo: 23 001 + 23 014 + 23 007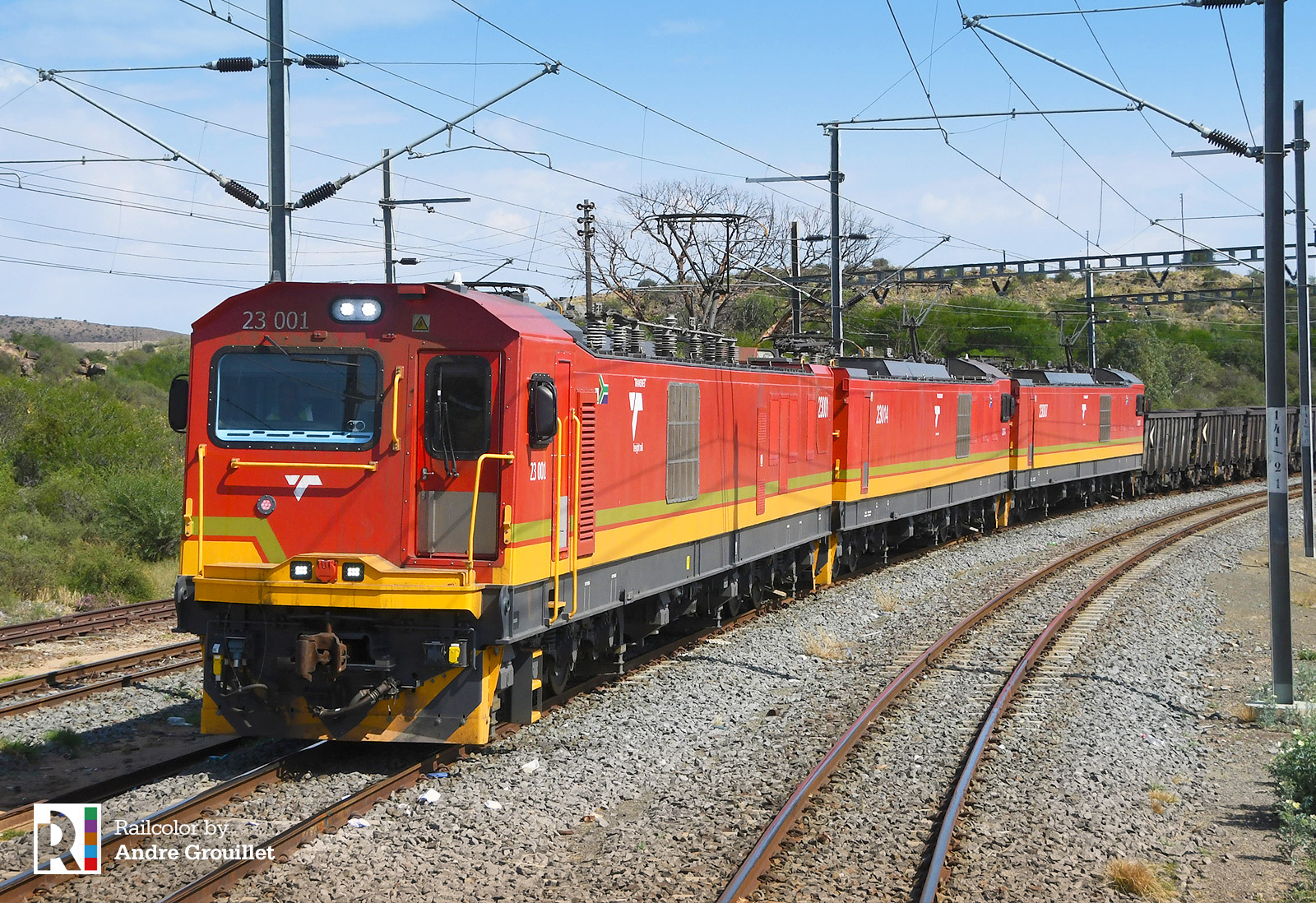 Still shiny: 23 020
The second picture represents 23 020, which looks brand new, as seen at Rosmead (on the Pretoria-Port Elizabeth line).