In April 2014, South African state-owned freight and logistics company Transnet awarded Bombardier a contract for the supply of electric locomotives as part of a 50 billion ZAR contract.
In 2014, Transnet signed contracts with four manufacturers for the delivery of in total 1064 new locomotives. These machines are to be employed by subsidiary Transnet Freight Rail (TFR). The four types are:
CRRC (former CSR Zhou Zhou): 359 electrics 3kV DC + 25kV AC – Transnet type 22
Bombardier: 240 electrics 3kV DC + 25kV AC- Transnet type 23
General Electric: 233 diesels (ES40ACi Evolution) – Transnet type 44
CRRC (former CNR Dalian): 232 diesels – Transnet type 45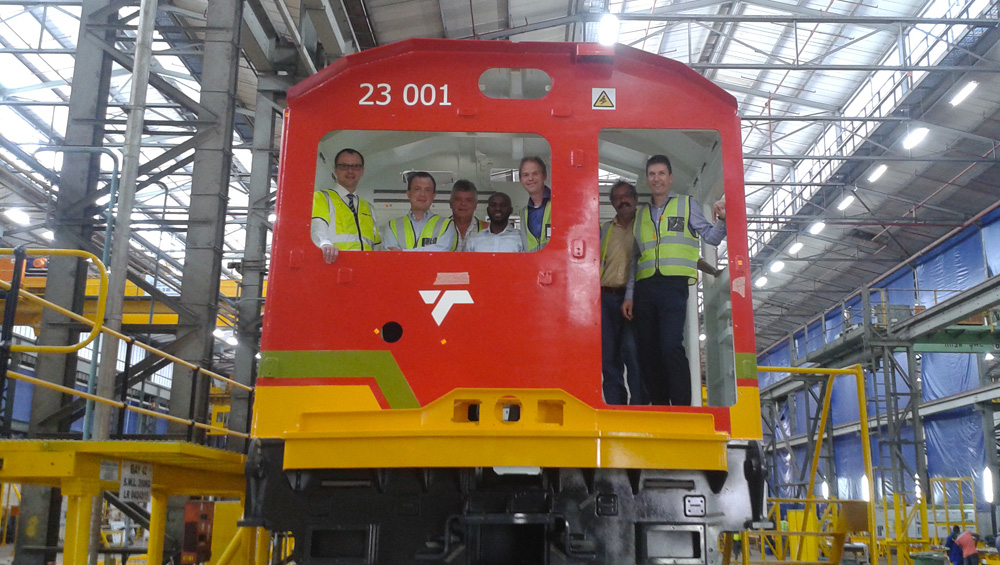 Bombardier is committed to stringent localization requirements, including technology transfer, supplier development and job creation. The majority of the locomotives are being built at Transnet Engineering's plants in Koedoespoort, Pretoria and Edwin Swales in Durban.
A new plant was erected at Isando/Johannesburg, which was officially inaugurated on 25.08.2016. Here Bombardier will produce its MITRAC high power propulsion equipment for use in the Transnet Locomotives. The site will also be home to a testing center for high power traction converters and electrical cubicles and will become the headquarters for Bombardier Transportation in South Africa in October.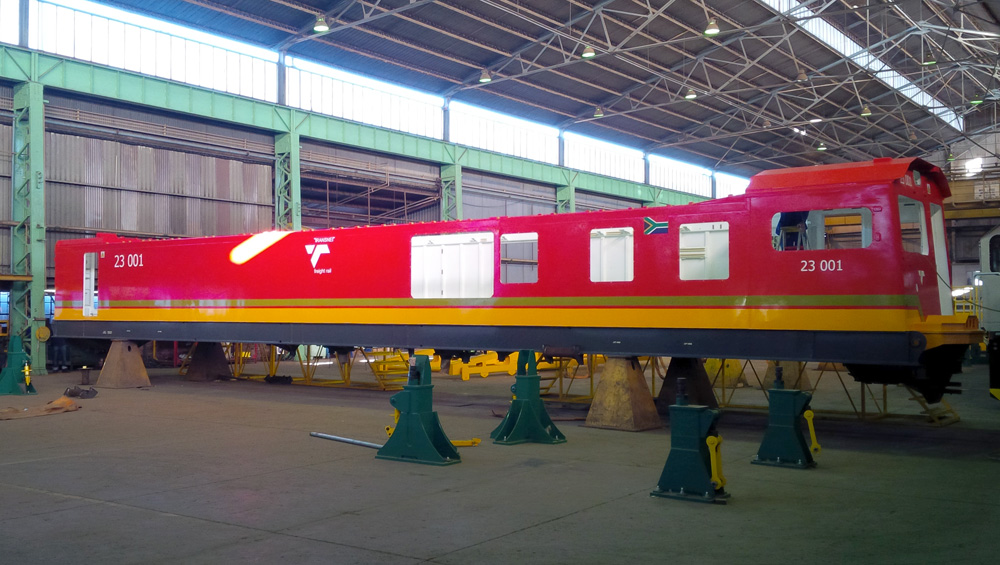 The new Johannesburg site has around 100 employees, a number that could grow up to 200 staff by 2017. More than 60 per cent of the Transnet contract scope is localized, ensuring investments in local manufacturing capacity, training and further improving the skills development of local employees, while working with local partners to achieve the same objectives.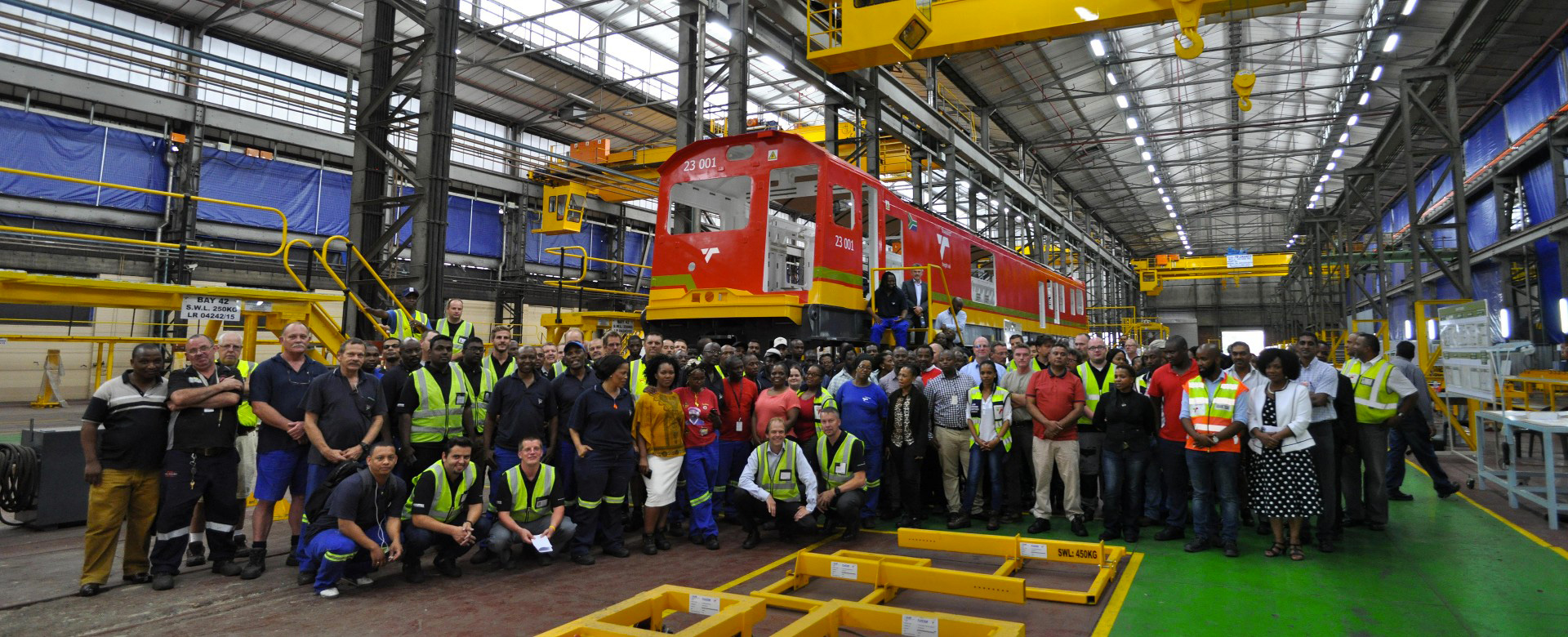 Update 13.06.2017:
The first of our #TRAXX Africa locomotives are now undergoing testing on tracks across South Africa. pic.twitter.com/ipkcZx447n

— BombardierRail (@BombardierRail) June 13, 2017