This week, the official presentation of the new Omneo Premium double deck EMU took place at the Bombardier's production site in Crespin, Normandy, France. As of 2020, a total of 40 Omneo Premium trains are expected to significantly improve comfort, speed and reliability of intercity journeys in and to the region.
Following the agreement signed in April 2016, a total of 40 new trains were ordered by the Normandy Region from Bombardier. Designed and built in Bombardier's production site in Crespin, they will circulate from January 2020 on the lines Paris – Caen – Cherbourg and Paris – Rouen – Le Havre.
The train presented during the ceremony on 16.10.2018 is the second unit of its batch and has the full interior installed. It will be tested at the VUZ Velim test center in the Czech Republic, from mid-October 2018 until February 2019. An extensive test program is awaiting the new intercity trains, for which three units will be used.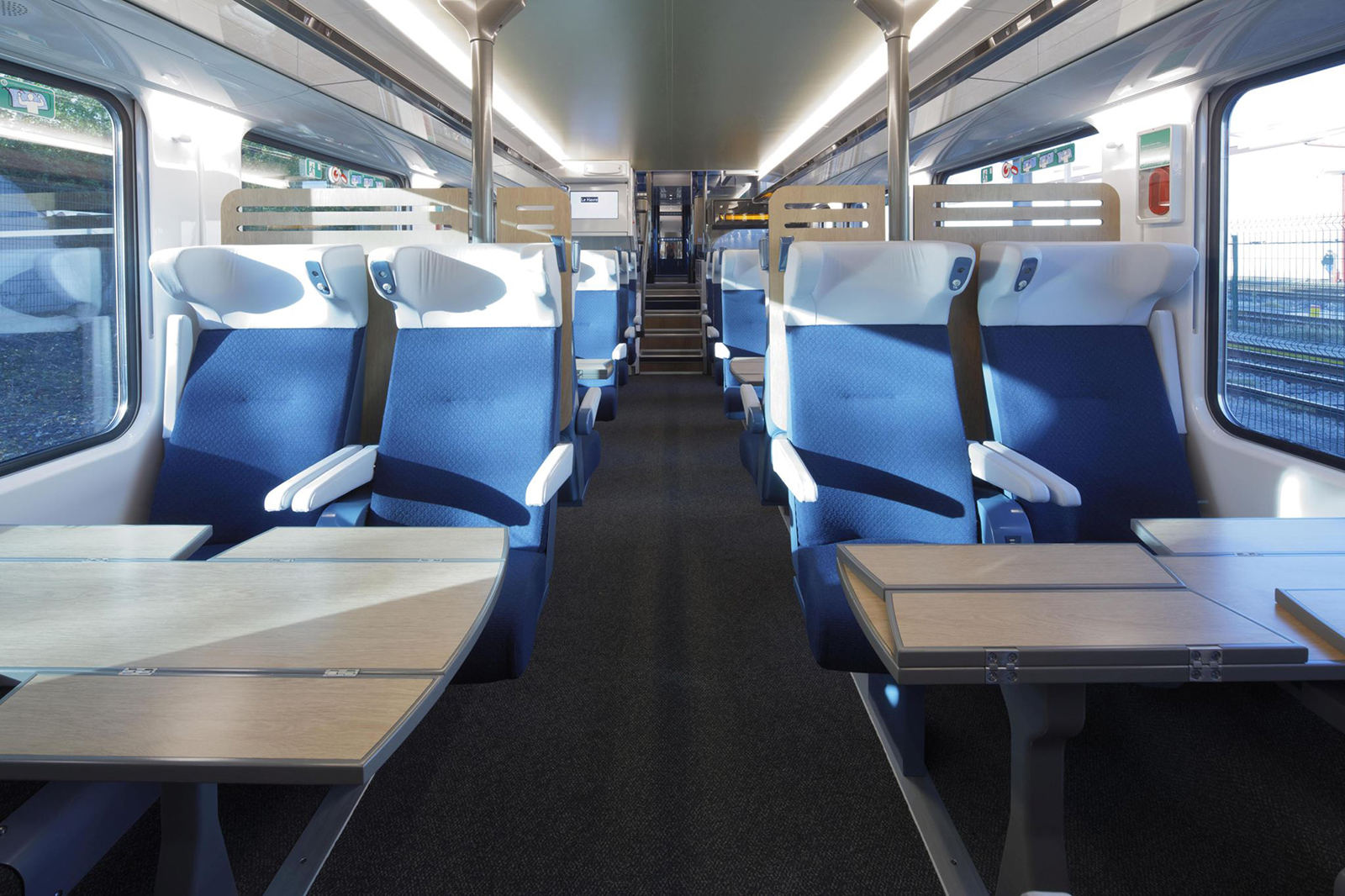 Interiror specifications
The Region of Normandie has also revealed further technical details. These double deck 200 km/h trains will feature a total of 505 seats per train – the standard for Bombardier's mainline comfort version of the Omneo. The comfort of the seats, designed and manufactured in Evreux by Compin, are said to be comparable to those in a TGV, regarding comfort. Other features include: large windows, large luggage spaces, a 'cozy atmosphere', a self-regulating air conditioning system and low acoustic and vibratory levels. For various design decisions regarding the interior, the Region used online surveys to consult the future users of the trains.
The Omneo Premium for Normandy has power plugs installed at each seat, and of course offers services such as Wi-Fi, real-time passenger information and digital reservation systems. There will be seating areas designed for different types of passengers and activities – families, work, bicycles, a coffee area.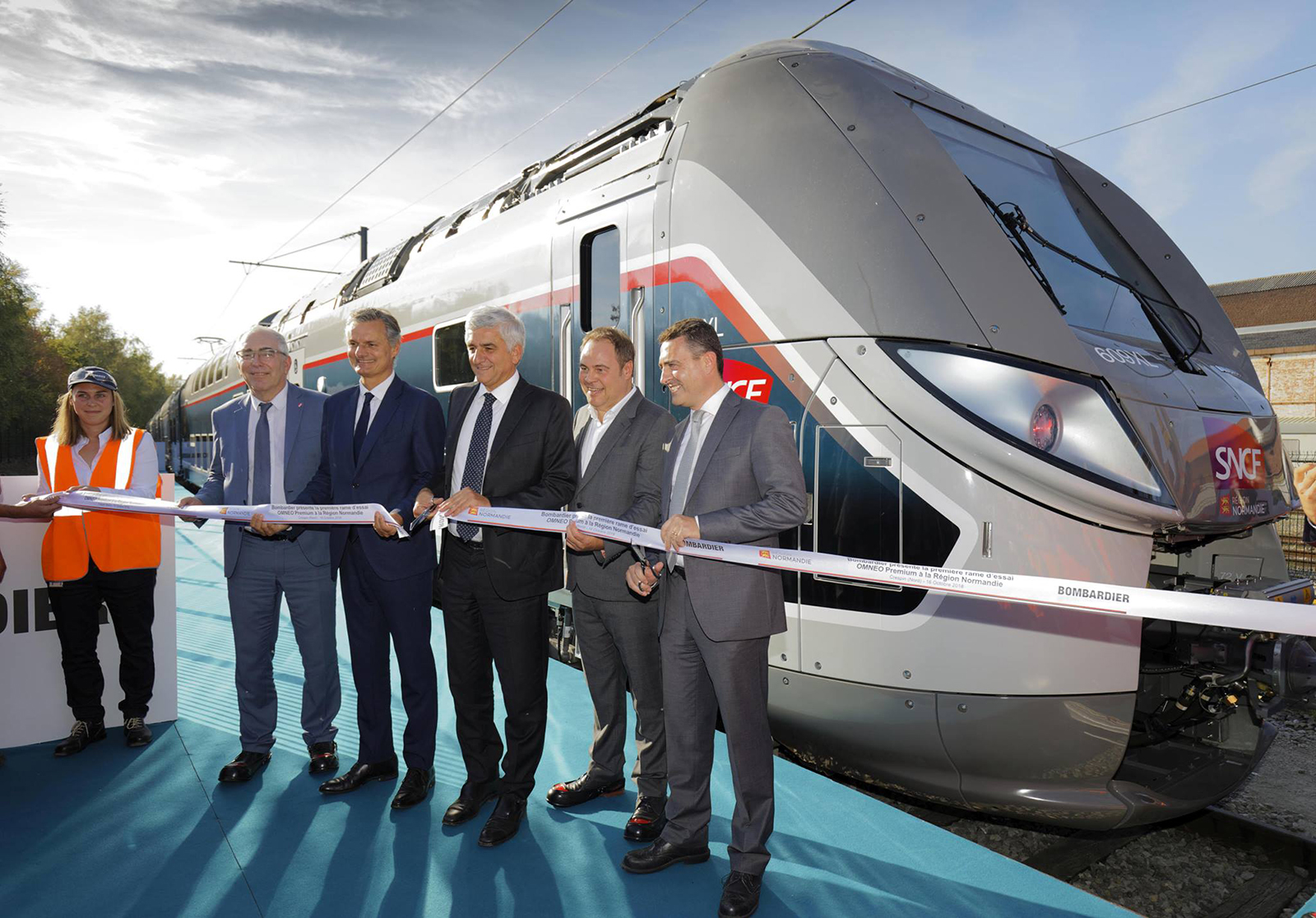 A delegation of about 100 officials, led by Hervé Morin, President of the Normandy Region and Manuel Valls, Prime Minister, were welcomed in Crespin, by Laurent Bouyer, President of Bombardier Transport France.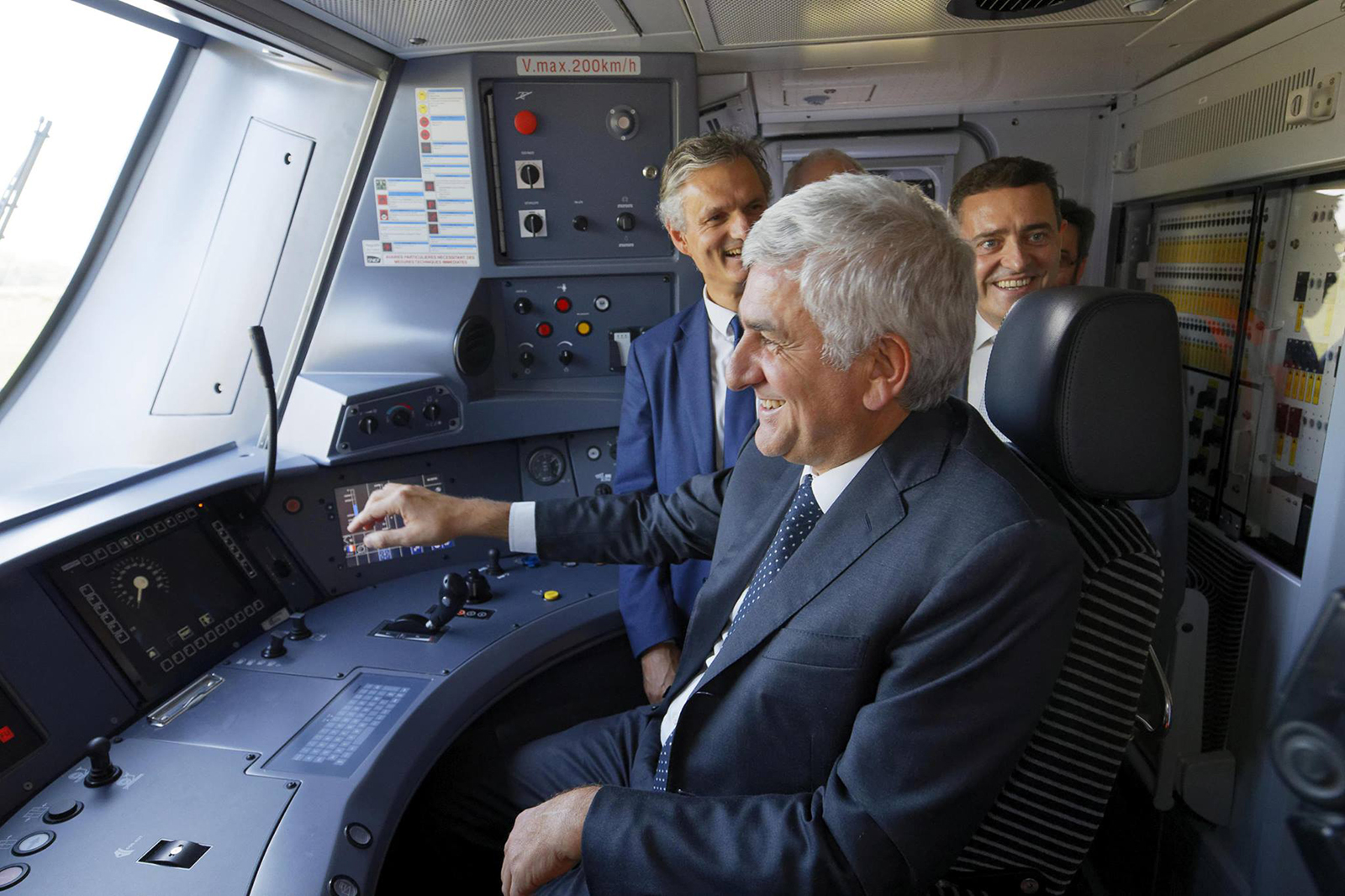 "The Region of Normandy was a true pioneer when it signed a transfer agreement with the State (April 2016) under which it has taken over the responsibility for five intercity lines – and obtaining EUR 720 million for the renewal of rolling stock. In less than two years from now, the Region will introduce a train with quality and comfort worthy of a TGV " – Hervé Morin, President of the Normandy Region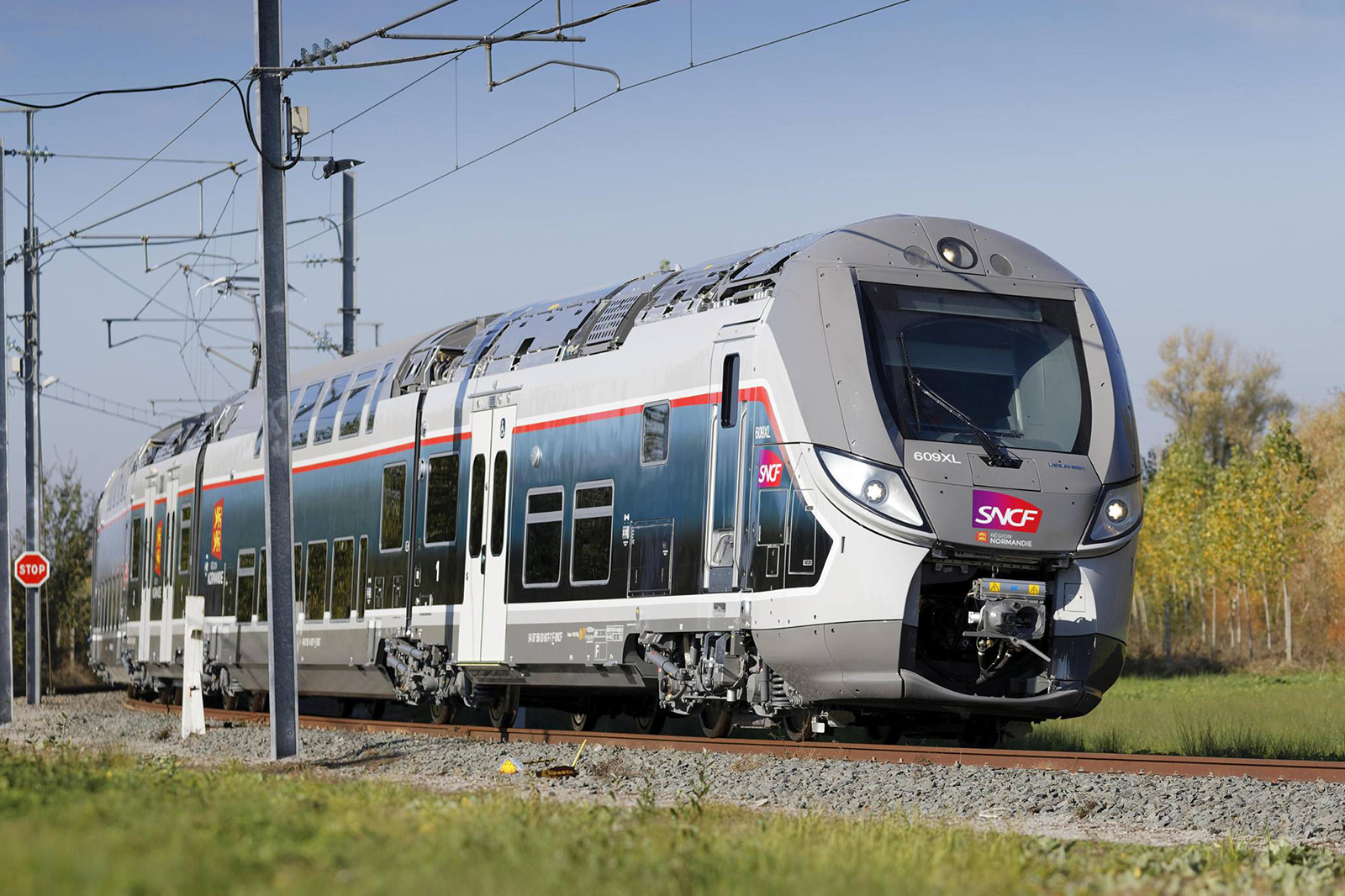 The Normandy Region also got State funding for improving infrastructure and maintenance workshops. In total, the State is investing 1.2 billion euros in the region.
In social media:
Découverte, sur le site de @Bombardier, à Crespin (59), de l'OMNEO Premium, #train grand confort et moderne, qui circulera dès janvier 2020, sur les lignes Paris-Caen-Cherbourg et Paris-Rouen-Le Havre. https://t.co/ARCz9h4LFi pic.twitter.com/zfdtyXzegi

— Région Normandie (@RegionNormandie) October 16, 2018