This week Scotrail reached a milestone: the first Inter7City high speed train (HST) entered service.
Operator Abellio is holder of the Scotrail franchise since 2015. Part of its winning bid was introducing extensively refurbished HSTs, to be used on the intercity services that are part of the contract. 'Inter7City' is the brand name for these services, a reference to Scotland's seven main cities are being interconnected.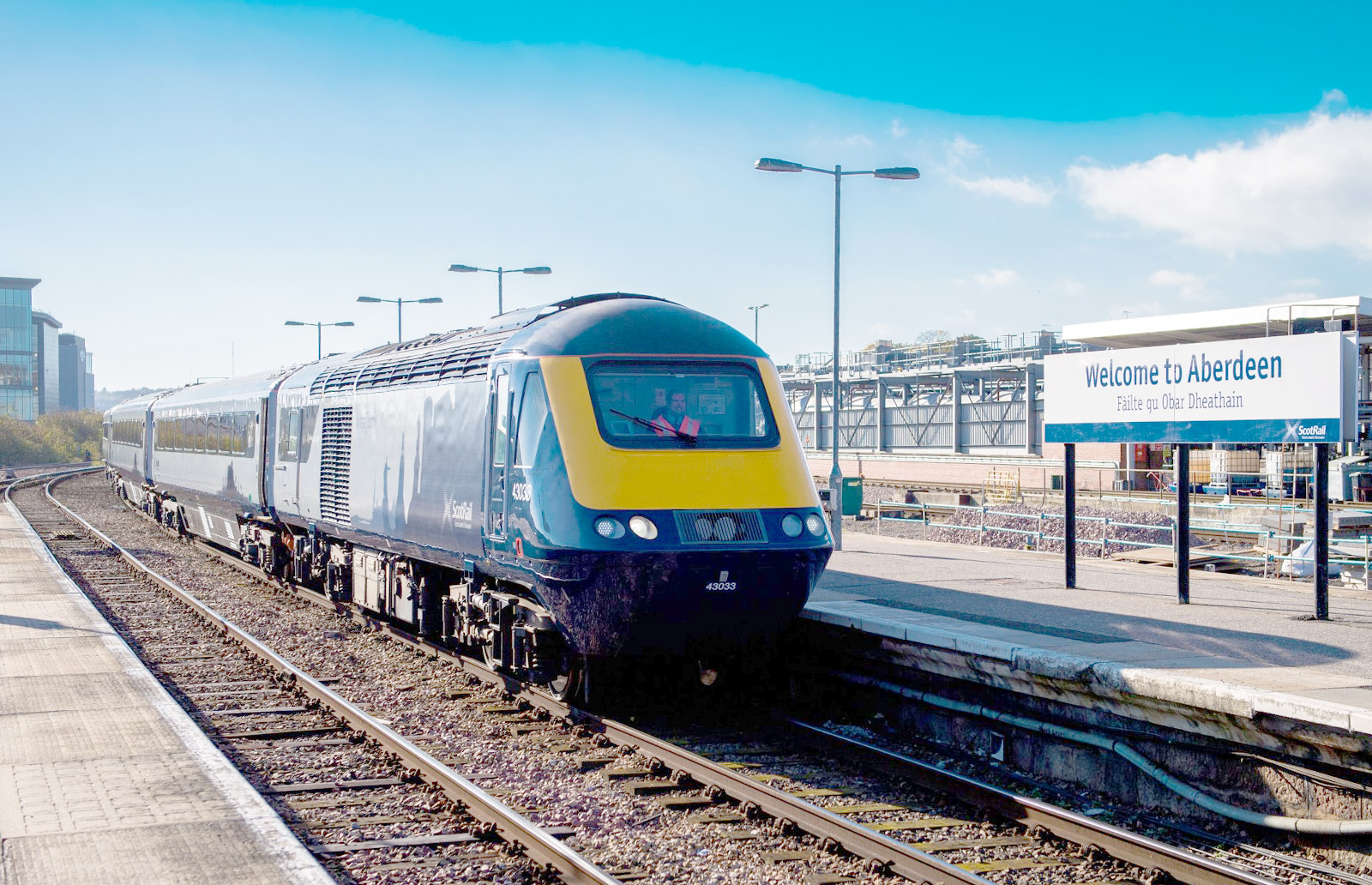 The first Inter7City entered services between Aberdeen and Edinburgh on Monday, 15.10.2018. A total of 23 train sets are required, daily, for the full 2019 'Inter7City' network. ScotRail leases 54 power cars and 121 passenger cars from Angel Trains, with which 26 compositions will be made – 17 five-car and nine four-car trains.
Before coming to Scotrail, the 40 year (!) old HSTs are subjected to an extensive overhaul at Brush (Class 43 motor cars) and Wabtec (Mark III carriages). The carriages now feature sliding doors and a complete new interior.
On Wednesday 10.10.2018, Scotrail organised an inaugural trip from Aberdeen to the capital of Edinburgh. Michael Matheson, Cabinet Secretary for Transport, Infrastructure, and Connectivity stated:
"The entry into service of the first fully upgraded high speed train (HST) is to be welcomed and I look forward to seeing more follow in the months ahead."