This year the Czech Railways (ČD) celebrates its 100-year anniversary. And what better way to celebrate it than with a custom livery for one of its Škoda 109E locomotives?
This morning ČD 380 011 was seen sporting a new white-red-blue livery, featuring a steam locomotive design on the sides.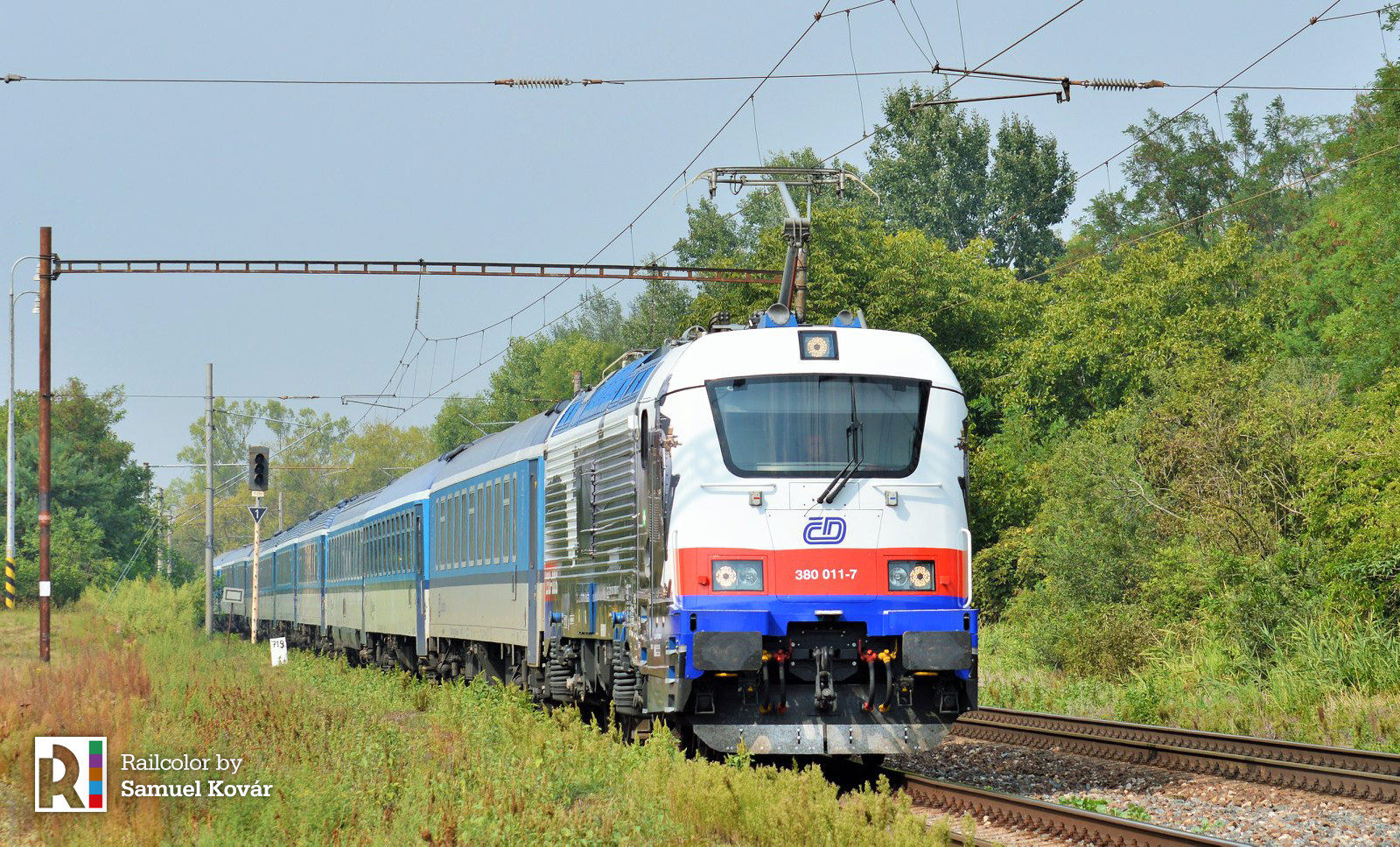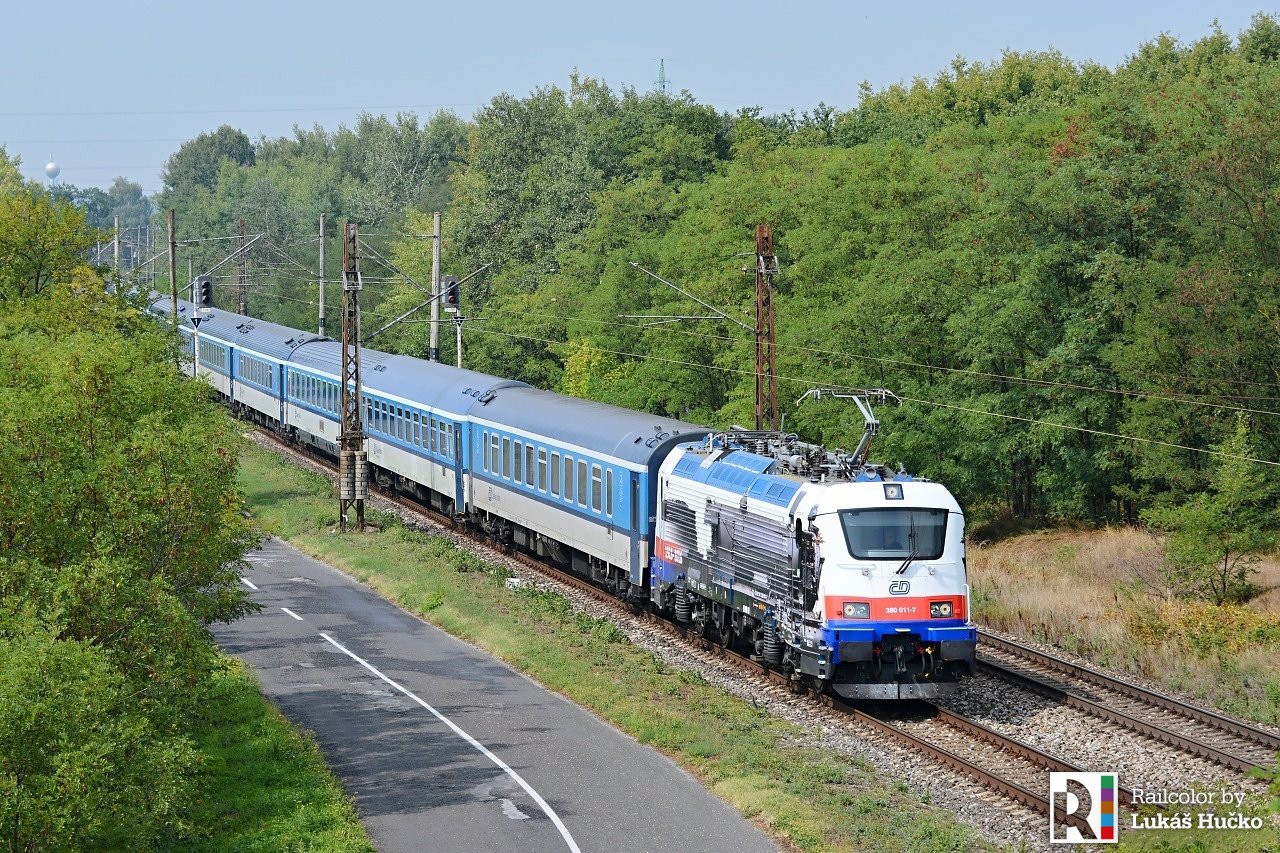 The locomotive pulled the morning EC (EuroCity) 277 train from Prague to Budapest today, and our great community delivered some beautiful images that we are happy to share.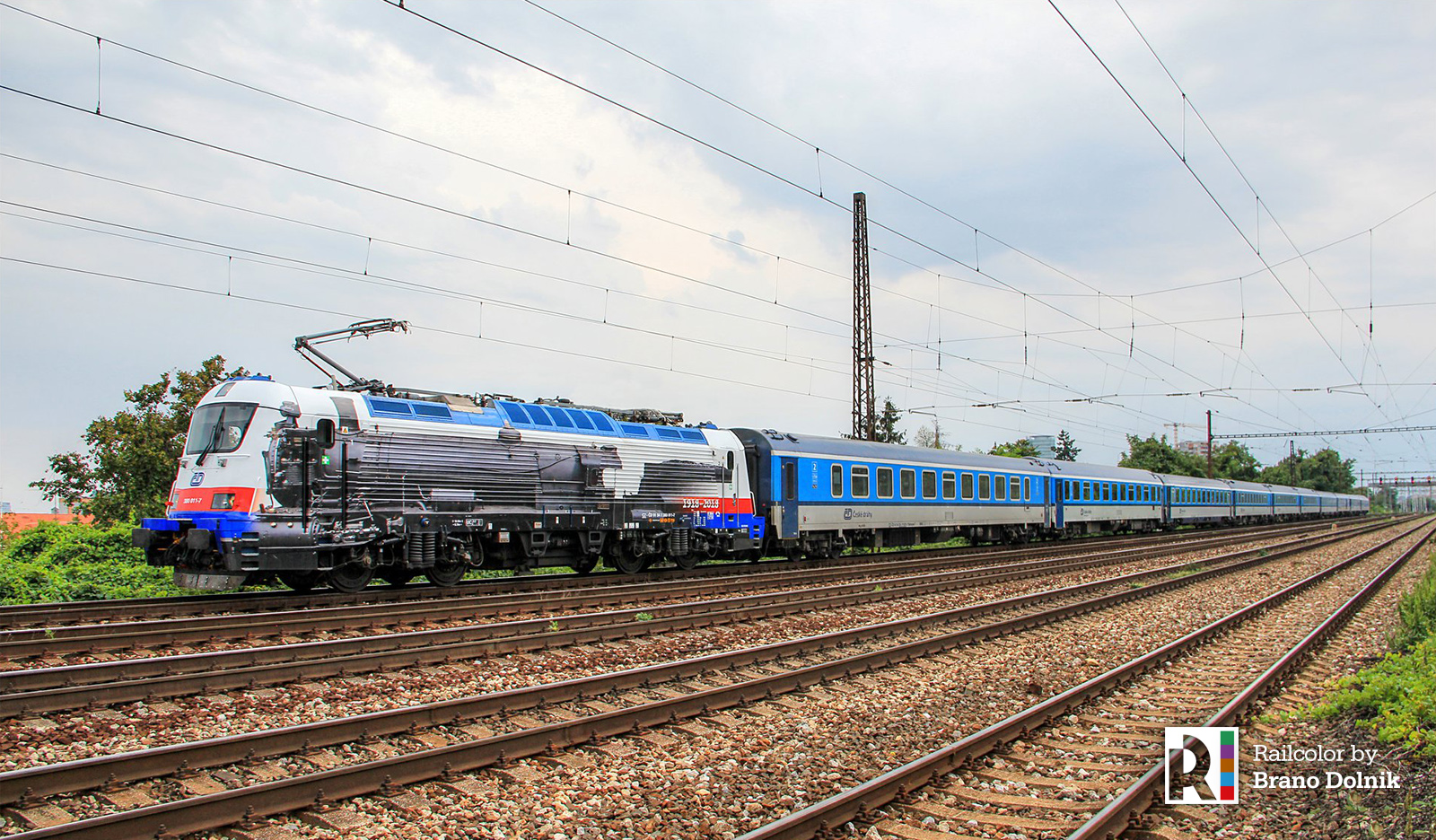 If you're curious to learn more details about the rich history of the Czech railways, check out the special interactive timeline the company has created on their website (in Czech language).
Big thanks to authors Brano Dolnik, Lukáš Hučko and Samuel Kovár who shared their beautiful photos and made this article possible!