The first HST/class 43 for the Abellio operated Scotrail franchise has been delivered by Wabtec/Brush. Both the Class 43 motor cars and the Mark III carriages had a major refurbishment.
The first train, comprising of two Class 43 motor cars and four intermediate carriages, for the Scotrail Inter7city services has been delivered to Scotrail. The intercity services, specificly asked for in the Transport Scotland led tender, connect the 7 most important Scottish cities: Glasgow, Edinburgh, Stirling, Perth, Dundee, Aberdeen and Inverness.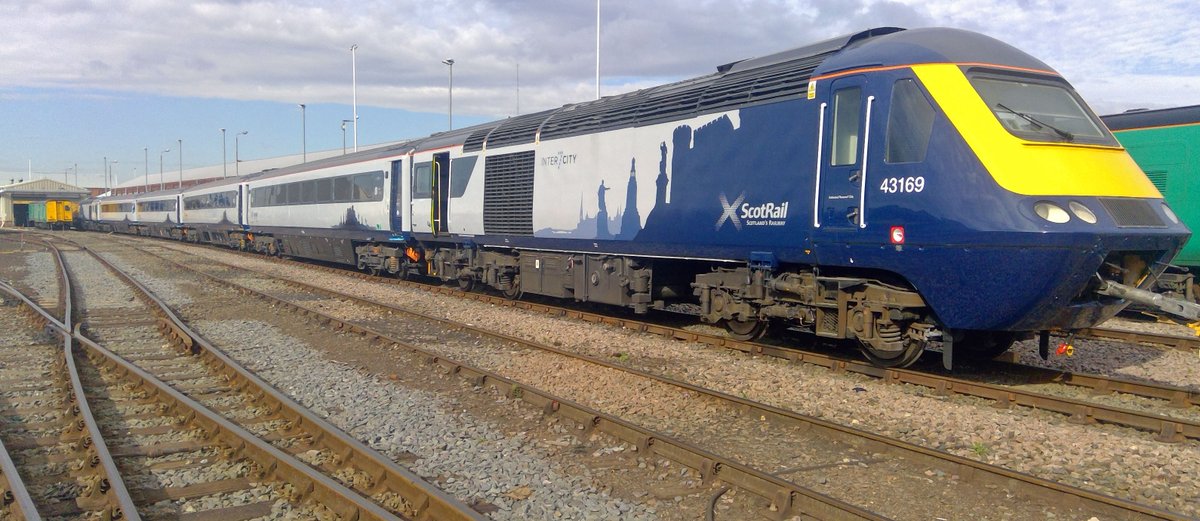 Silhouettes of remarkable points in the seven Scottish cities are shown on the motor car (divided over 2 sides) and each Mark III carriage. The interior has been overhauled also.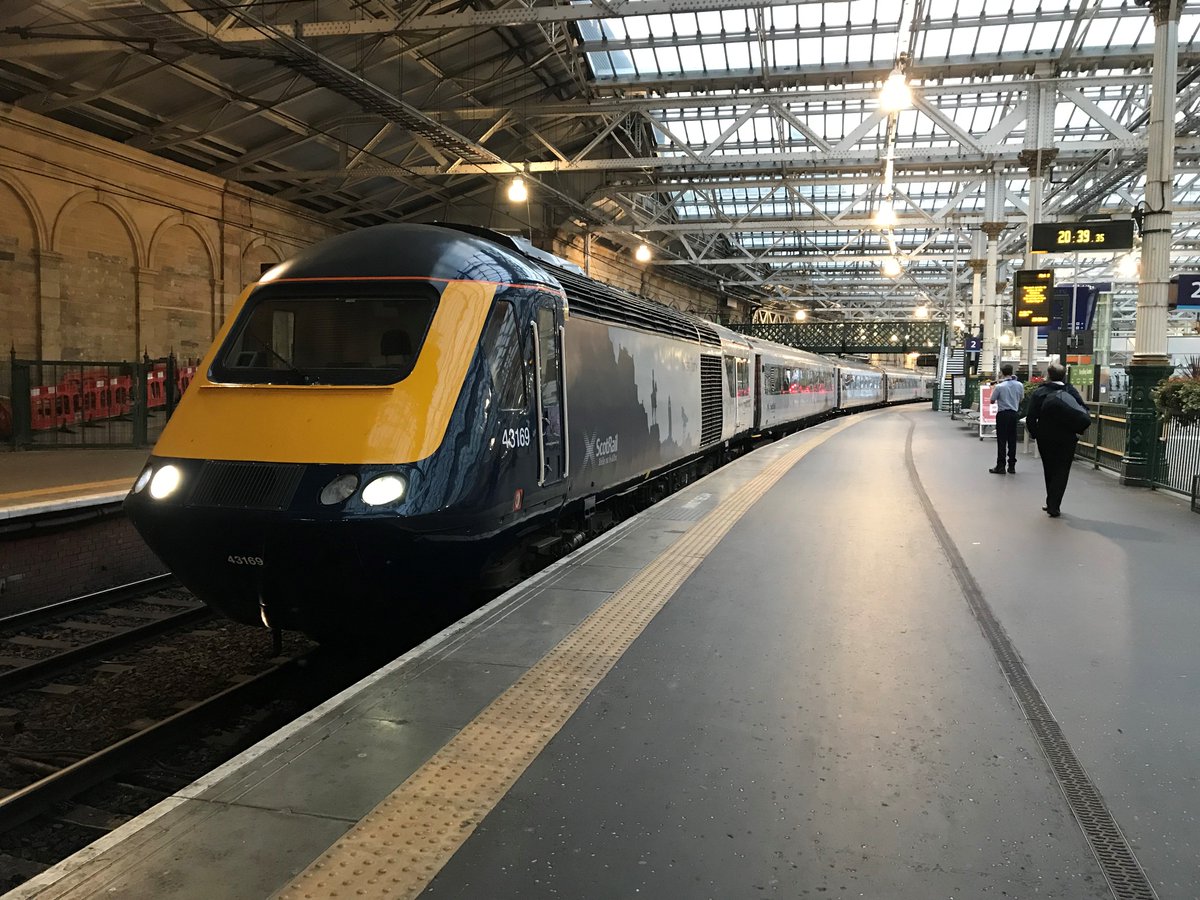 Services with the 40 years(!) old but great looking HSTs will start within weeks on the Aberdeen-Edinburgh route.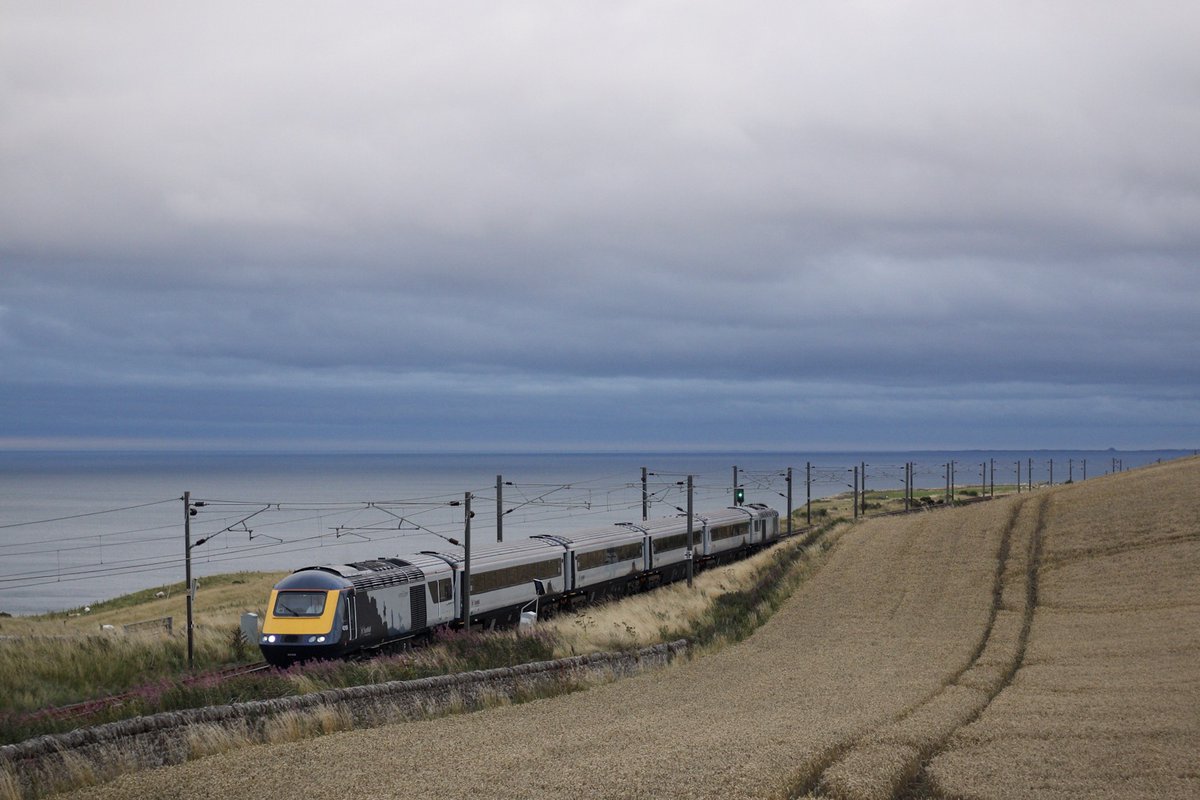 Social media:
? Great video of the train heading North on Friday, looking good in the new #Inter7City livery! pic.twitter.com/ri14Ml5REg

— ScotRail (@ScotRail) August 20, 2018