Back in 2017, this contract was announced as the 'deal of the century'. We are talking about the 3.75 billion euro contract for the delivery of 255 new trains for Paris RER lines D and E, the biggest contract ever awarded by Île-de-France Mobilités (IDF Mobilités – formerly known as STIF). The double deck units will be built by Alstom and Bombardier.
The two manufacturers have named the specially developed trains 'X'Trapolis Cityduplex'. IDF Mobilités refers to them as RER Nouvelle Génération (RERNG). In 2021 the first units should enter service.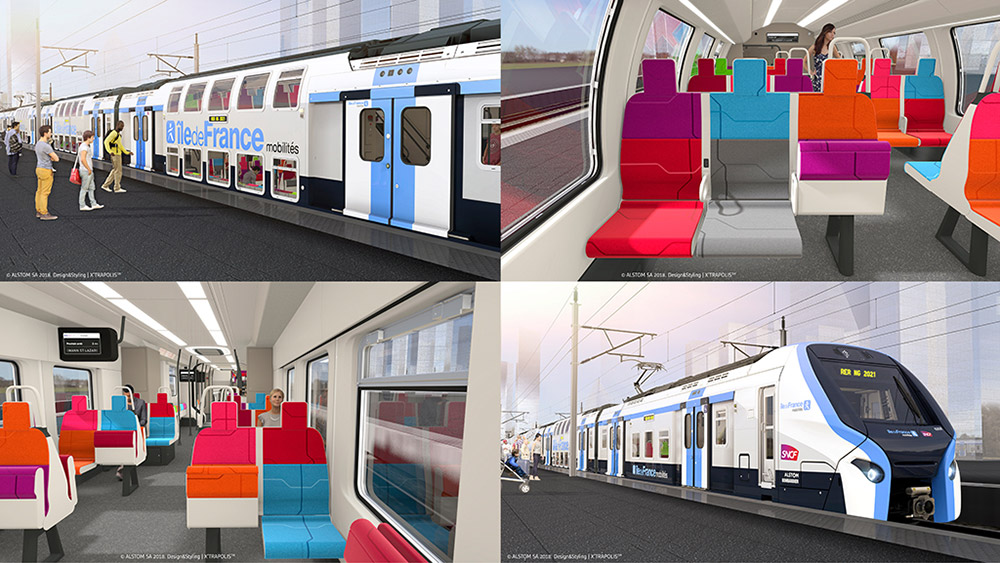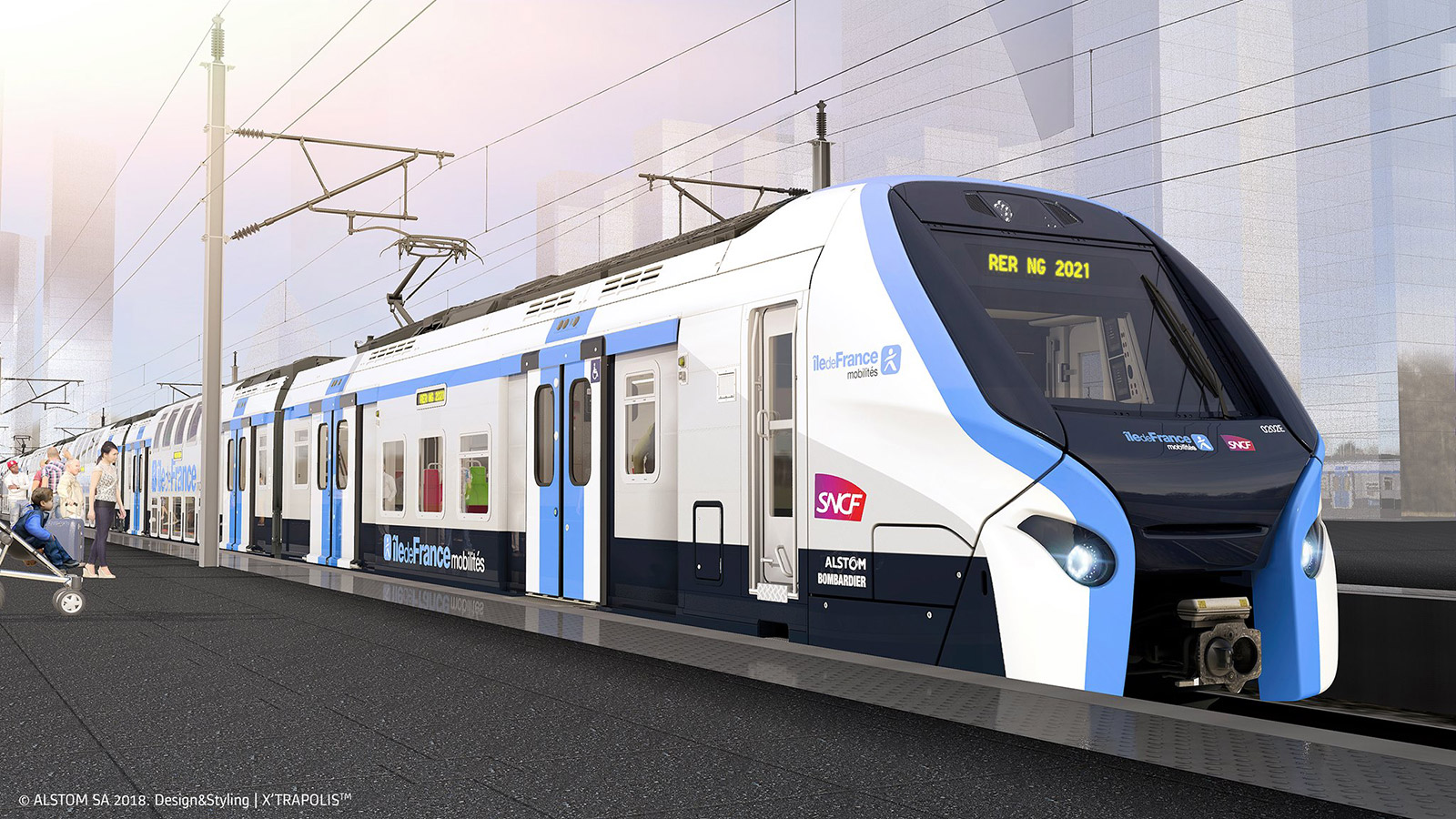 Today a project update was published, including design impressions and a video of the new rolling stock. We see the high-capacity train now in IDF Mobilités' new white/silver/grey/blue corporate design – and an interior with the well-known multi-colored seats. The interior lay-out and boarding sections are entirely open offering extreme fluidity to the passengers. Other key aspects of this train design are functionality and security.
This year Alstom and Bombardier will commence the construction of the prototype trains. Series production will start in 2019.