The first Oaris high speed train set by Spanish train manufacturer CAF for Norwegian Flytoget has arrived at the CD VUZ train test centre at Cerhenice, better known as the Velim circuit or the Ring of Velim. The four car EMU is suitable for operations on 15kV 16 2/3 Hz AC and has a top speed of 250 km/h, the first trains with such high maximum speed on the Norwegian network.
The seating capacity is Flytoget's new train is 236. The train set is to undergo an extensive testing program for examination but also in the framework of getting the Authorisation to Place in Service (APS), the necessary permit for using a train. The Flytoget Oaris train sets will be meeting the requirements from the TSI- PRM for passengers with reduced mobility. By automatic centre couplers trains can run in multiple.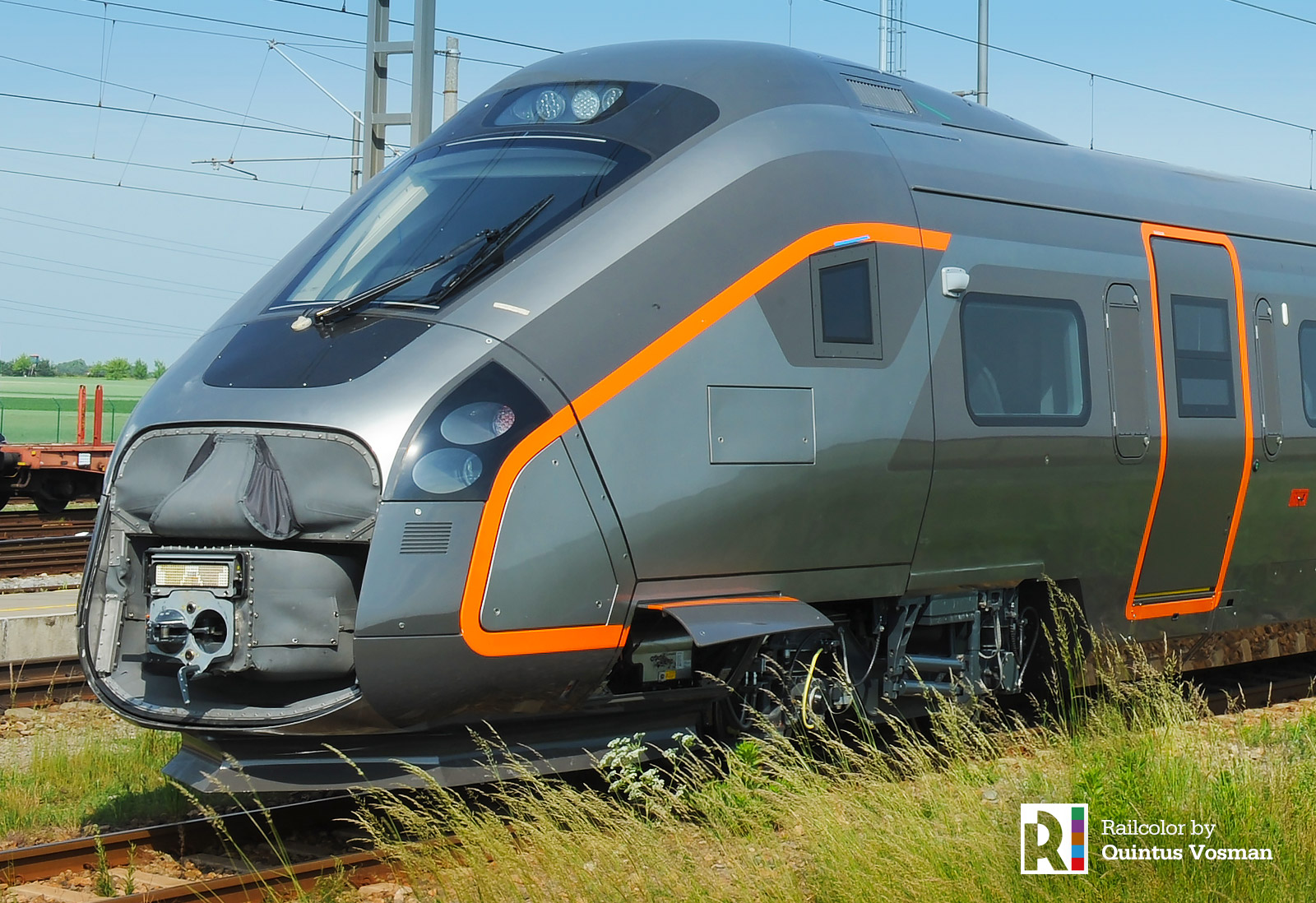 Flytoget has eight of such 4-car EMUs on order with CAF, worth 120 million euro (1.3 billion Norway crowns). The contract was signed in April 2015. The sets are to operate on the connection between Oslo main station, Drammen and the Gardemoen  Airport near the Norwegian capital. Flytoget is the first customer of CAF ordering trains of the Oaris platform, the CAF platform for high speed trains with a maximum speed up to 350 km/h.
Our thanks goes out to Quintus Vosman
Railcolor: Design company Seymourpowell is responsible for the exterior design of the new trains. The company also designed the corporate identity of Flytoget. Seymourpowell: "We helped Norway's favourite brand, Flytoget, deliver a seamless experience across all touch points of the airport express service in Oslo. From a new brand identity through to a culturally inspired interior and exterior for their new fleet of high speed trains."