Last month the bids for high speed rolling stock for the British High Speed 2-project had to be submitted. A big order to design, build, deliver, and maintain at least 54 trains for the high-speed line north of London.  
It is the order in the United Kingdom for suppliers of rolling stock, the tender for the high-speed trains for High Speed 2 (HS2). Bids were due for the 5th of June 2019. At least 54 trains capable of reaching a maximum speed of 360 km/h (225 mph) and compatible with classic infrastructure have to be designed, built, delivered and maintained – a £ 2.750 million (€ 2.500 million) contract.
High Speed 2
After the realization and commissioning of High Speed 1, the high-speed line between the Channel Tunnel and London, the first phase of the high-speed line north of the British capital is now underway. London will be connected to Birmingham via a separate high-speed line. During the next phases, HS2 will be expanded further to the north. That's why new rolling stock must be compatible with the existing infrastructure (beyond Birmingham) – to enable faster, direct connections between London and the north before the high-speed line reaches Scotland.
Most likely more high-speed trains are needed in the future.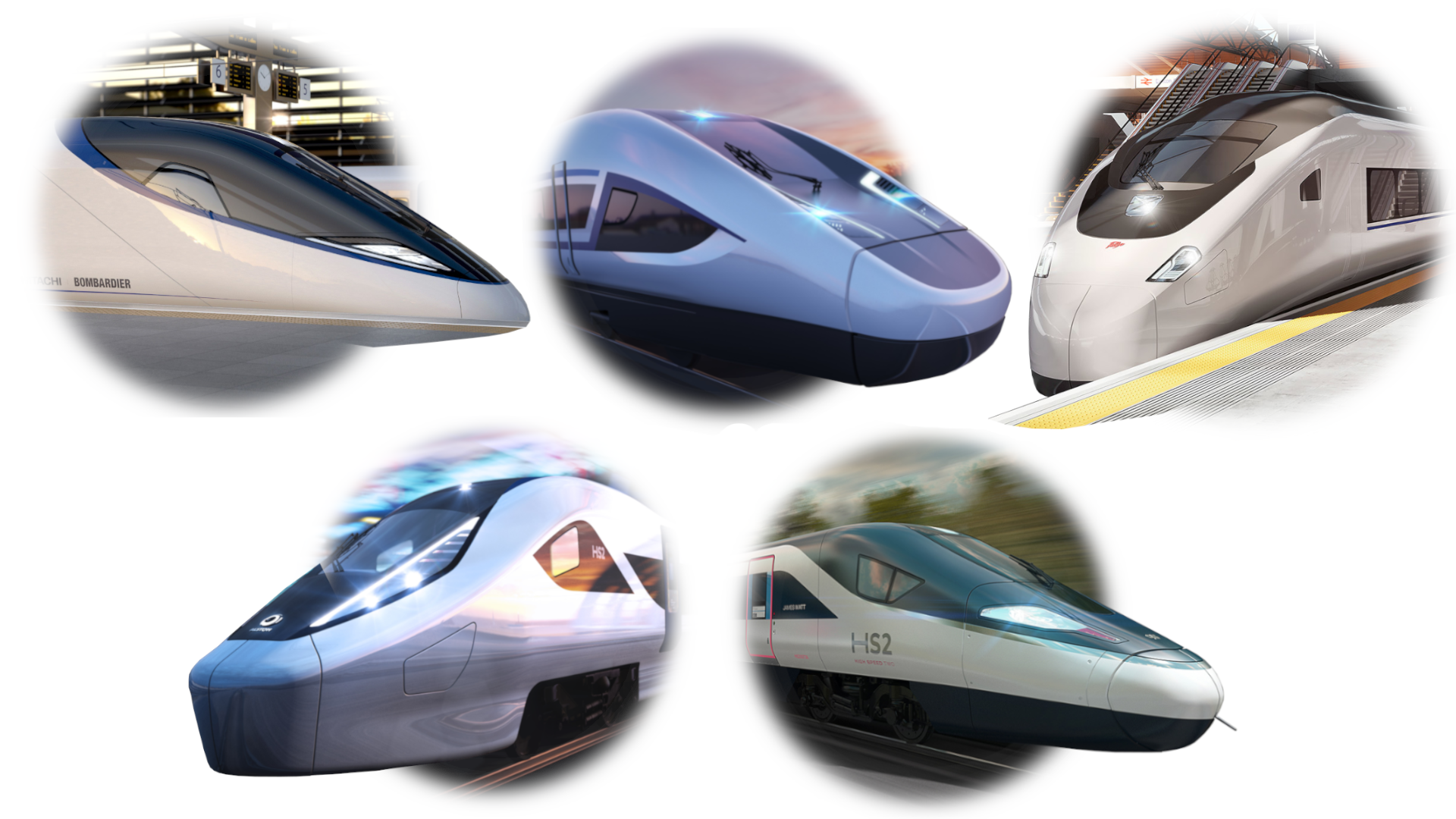 Manufacturer shortlist
In November 2017, a shortlist of five contenders was published by HS2 Ltd, which were able to place a bid for the £ 2.75 billion (€ 2.5 billion) contract. On this list were:
Alstom;
Bombardier Transportation;
Hitachi Rail Europe;
Talgo;
and Siemens Mobility.
In July 2018 Bombardier and Hitachi Rail Europe announced they were going to place a bid together. This meant that, with the Alstom-Siemens merger still likely to happen at that time, there was a chance that only three bidders remained in the competition. Therefore, HS2 Ltd. decided to invite the Spanish manufacturer CAF to join in the tendering process.
The Alstom-Siemens merger bounced in February 2019, so eventually, five bid books were submitted on the 5th of June 2019.
All competing manufacturers have shared some first information about their train designs. HS2 Ltd will now assess the tenders and is expected to announce a winner by early 2020. The commissioning of the first trains is planned for 2026.
The preliminary designs
The proposals include a preliminary design of the trains, a sum-up of the experience in the field of high-speed trains, plus a plan about how the (local) UK industry will benefit from the project.
We made an overview for you.
Alstom 
Alstom is proposing an Avelia high-speed train that shows some similarities with the (Avelia) AGV the company supplied to Italian operator Italo-NTV. Alstom delivered high-speed trains to four continents including countries like France, South-Korea, Morocco and the USA. Alstom has experience in the UK; It supplied the Pendolinos for the West Coast Mainline.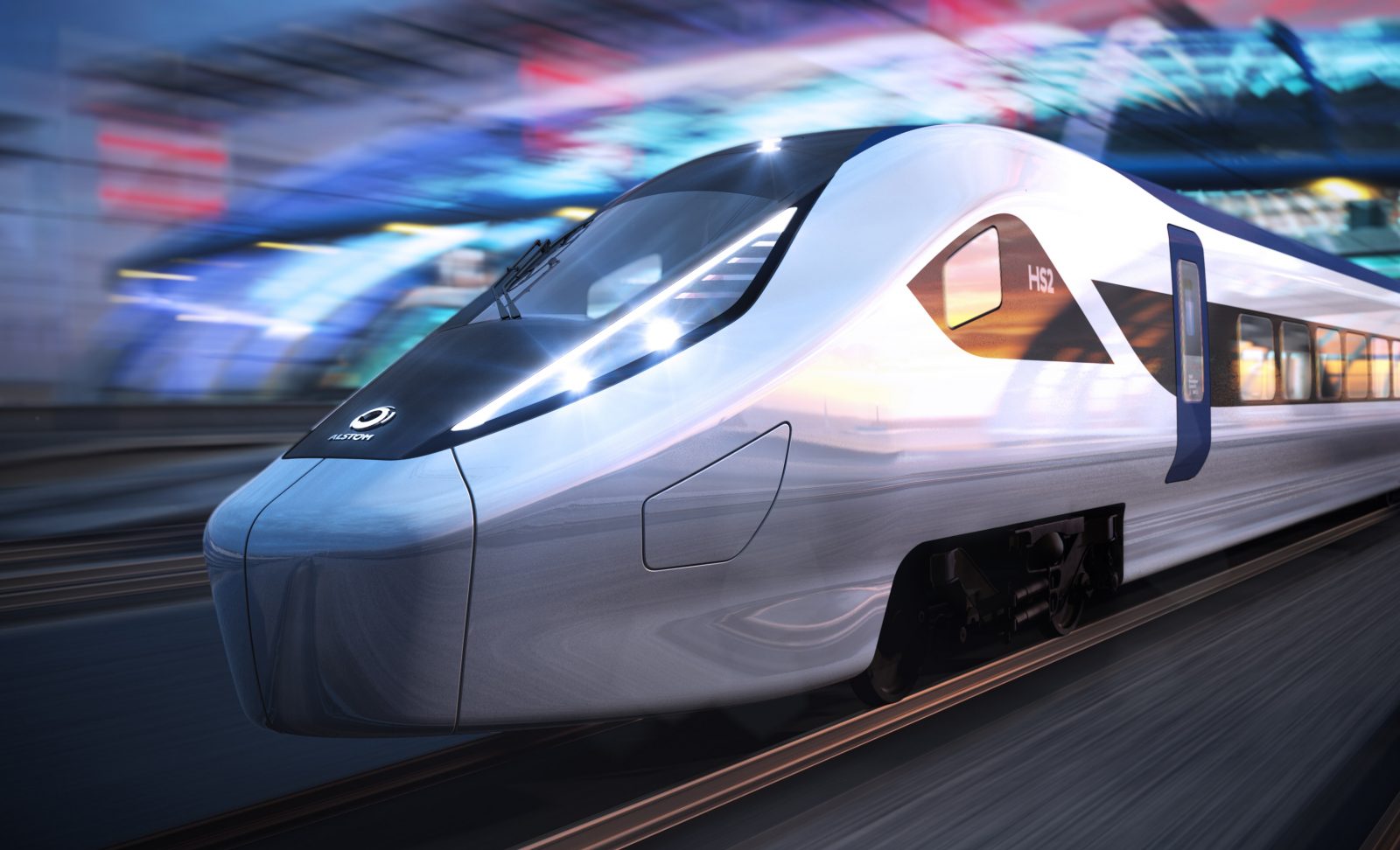 Bombardier / Hitachi Rail Europe 
Clearly, the Bombardier-Hitachi consortium has sufficient experience with building high-speed trains. Hitachi is known for its Japanese Shinkansen trains, and, more close to home, the same combination of companies has supplied (and will supply) Frecciarossa 1000 trains to Italy. Both Bombardier (in Derby) and Hitachi (in Newton Aycliffe) have production facilities in the United Kingdom.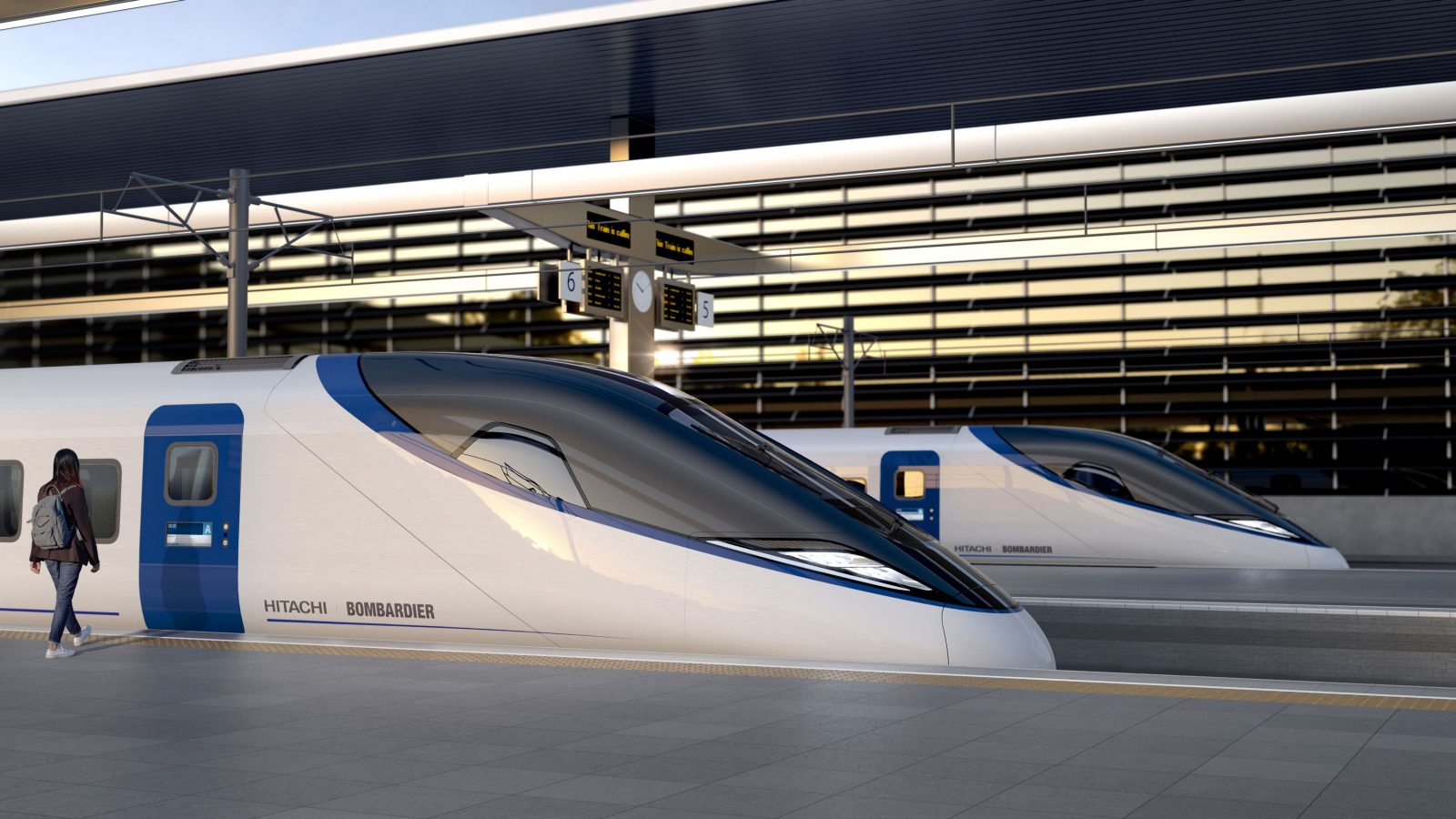 CAF  
Although CAF hasn't built trains for a maximum speed of 360 km/h yet, it did supply  CAF has sold several variants of its 250 km/h Oaris-platform and built a prototype train that has achieved 360 km/h, in partnership with Renfe. After delivering such trains to Spain and Turkey, CAF is currently supplying EMUs to Norwegian Flytoget. The trains for HS2 will also be based on the Oaris platform. In 2018 CAF opened a new production facility for trams and trains in Newport (Wales).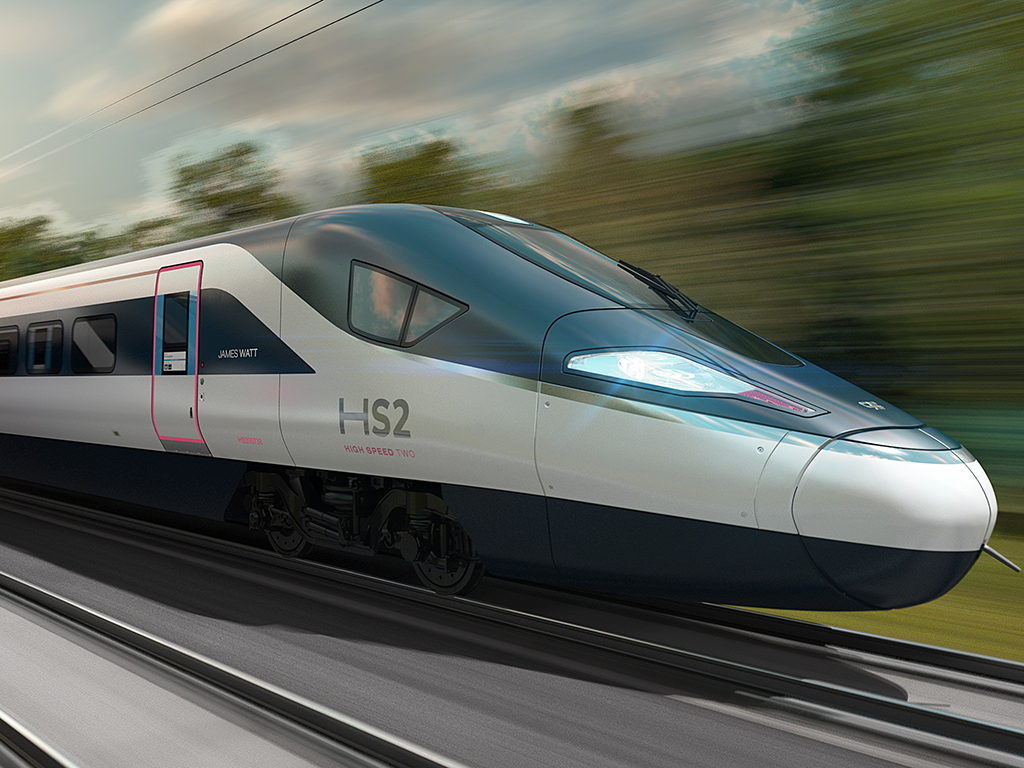 Siemens
Siemens, with projects in Germany, the United Kingdom, Spain, Turkey, and Russia, for example, can use on its Velaro-platform design. Energy-efficient solutions from the Velaro Novo concept will most likely be included in the design. Siemens is currently building a facility in Goole, 50 km west of Hull, for the new London Underground trains.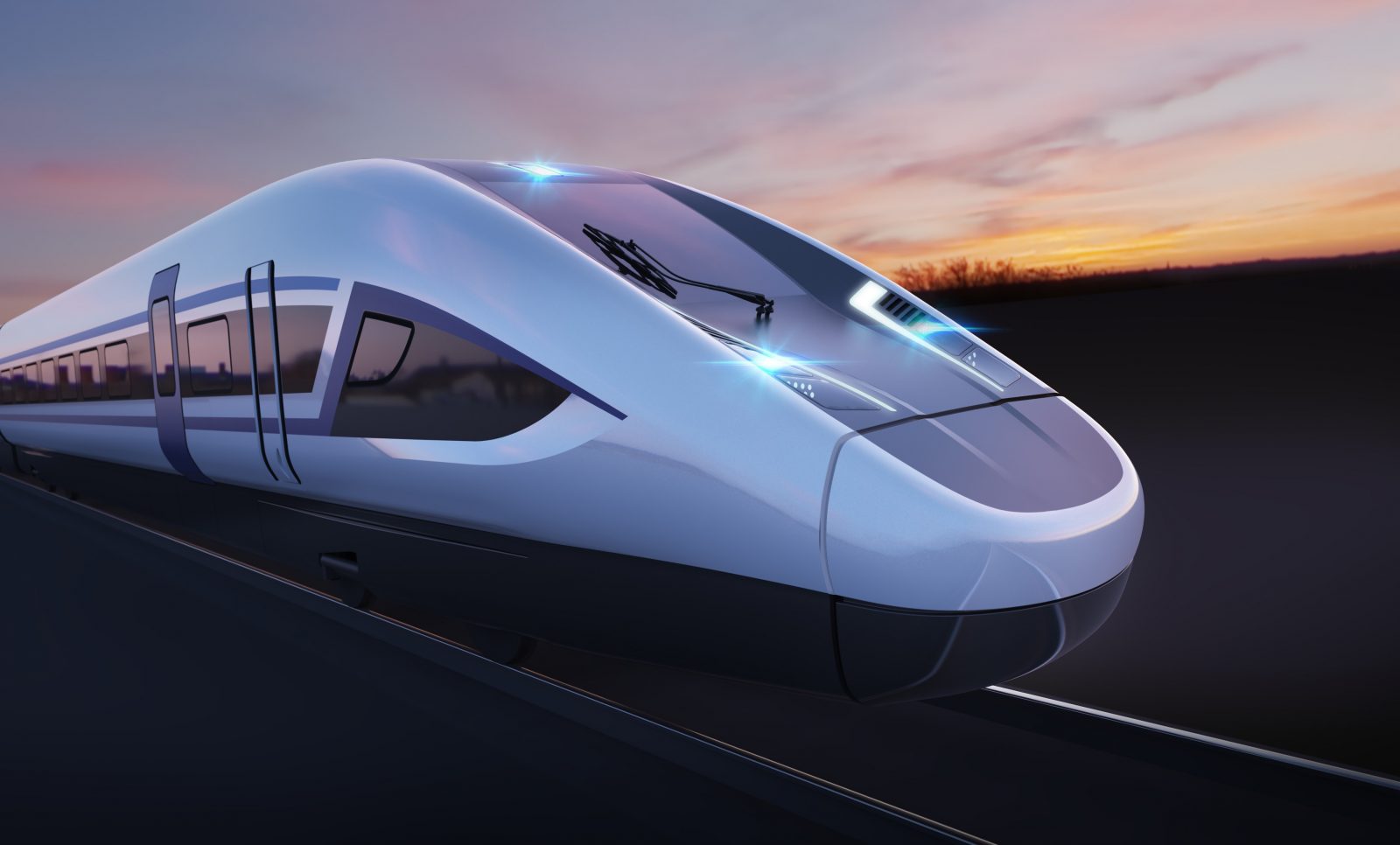 Talgo
Spanish rolling stock manufacturer Talgo has relevant projects in Spain, Saudi-Arabia and Uzbekistan. Its Avril platform is the basis. Talgo is building a new production facility in Fife (Scotland) on the site of a decommissioned power station.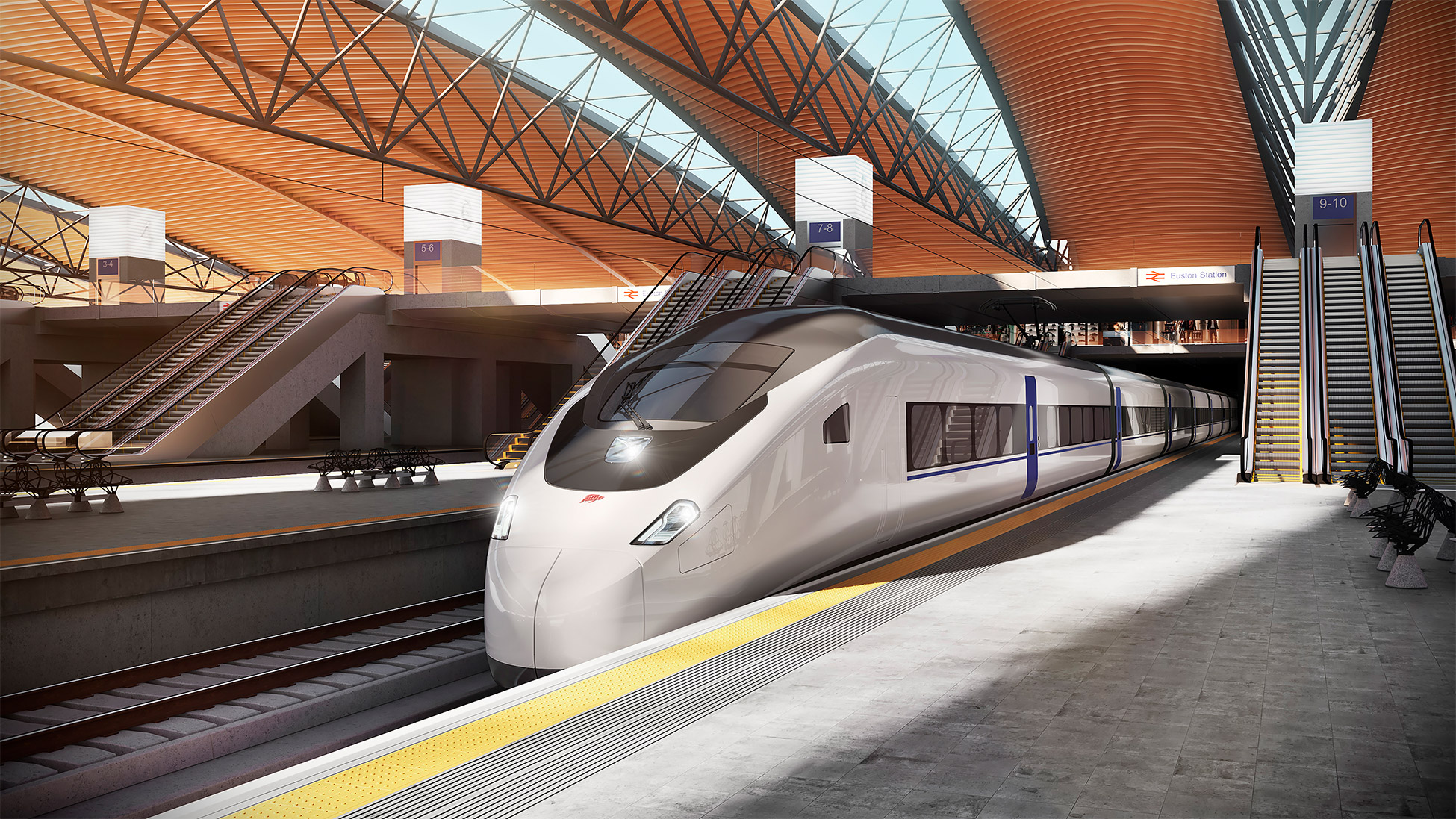 As stated before, it is expected that HS2 Ltd will announce a winner next year – with the first new trains arriving in 2026.