On 05.03.2019 Flytoget officially presented the Oaris in Norway – the new 245 km/h trains for the Gardermoen – Oslo airport express. The first commercial services with the new Class BM78 EMUs are scheduled for early 2020.
In 2015, Flytoget signed a a contract with Spanish train manufacturer CAF for the delivery of eight new trainsets – their design being based on the Oaris platform. The new trains will be a supplement to the operator's fleet of sixteen Class BM71 EMUs. The arrival of the new airport trains will enable Flytoget to increase its capacity on the network by 50%. In 2018 a record breaking 6.8 million travelers in 2018.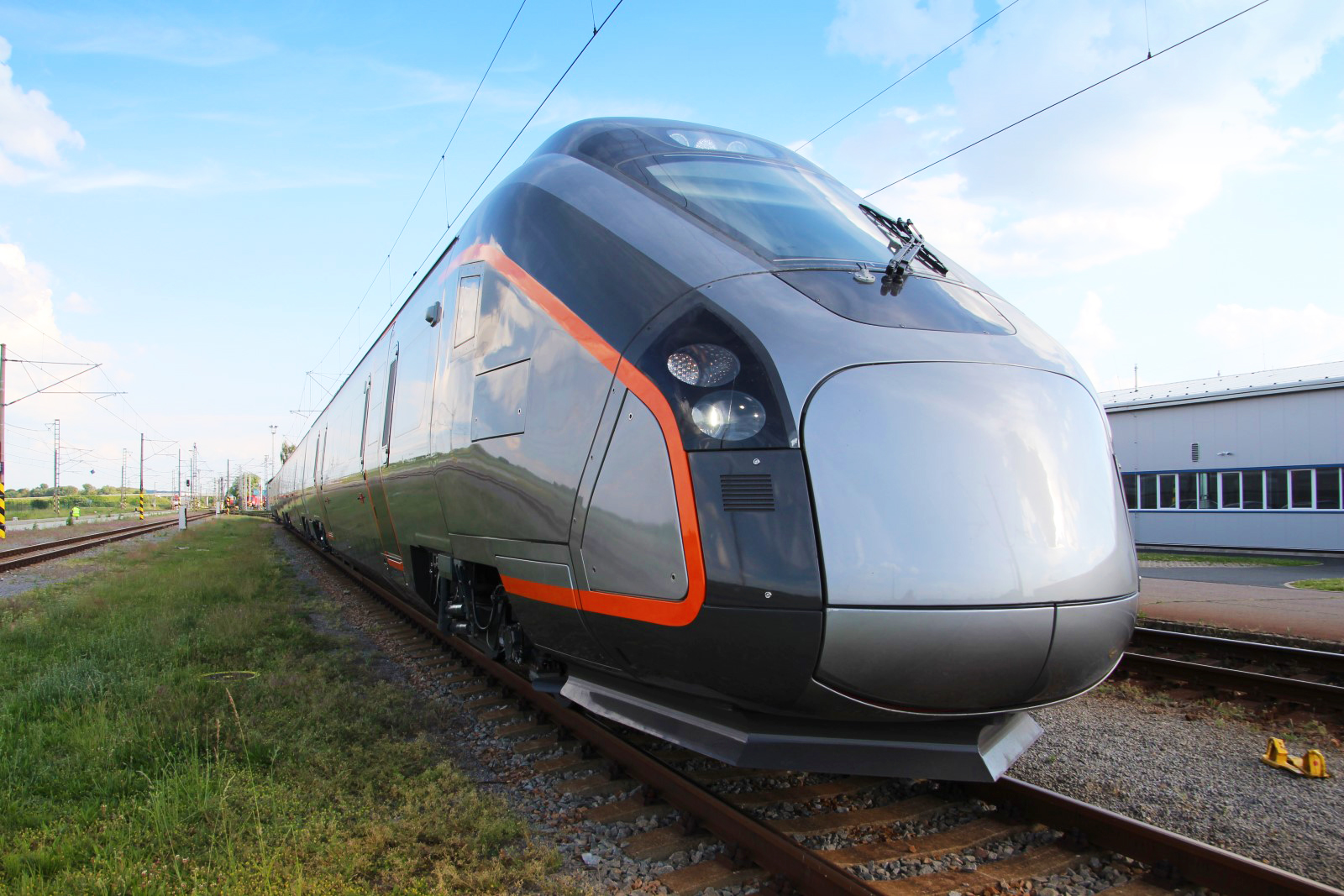 Prior to its arrival in Norway, the showcased unit has undergone a comprehensive testing program in Spain, Germany, Austria and the Czech Republic. According to Flytoget, the trains are approved for a maximum speed 245 km/h, but have been tested at speeds up to 270 km/h.

We have only been allowed to drive at 210 km/h to and from Oslo airport, but we think it's cool that they can drive so fast. Flytoget is Norway's fastest train, and it opens up exciting opportunities in the future – Philipp Engedal, CEO of Flytoget
In the coming year, the new Oaris trains will be tested on Norwegian rails and the necessary trainings will be carried out before they are put into operation at the beginning of 2020.
Technical specifications
Maximum speed: 245 km/h
Weight: 236 t
Train consist: 4 cars
Length: 102 m

Height: 4.4 m
Width: 3.3 m
Capacity: 236 seats, including 2 wheelchair spaces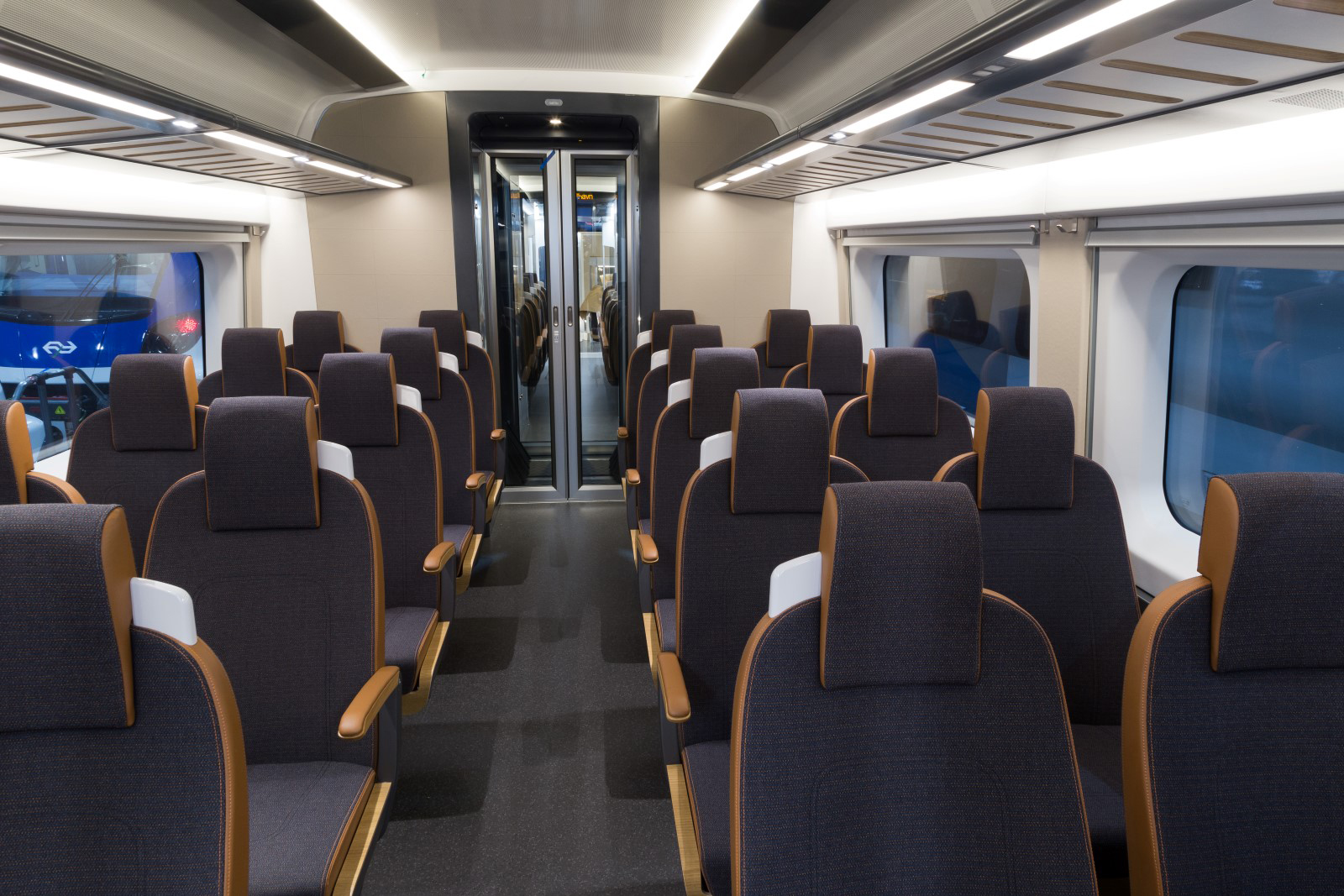 Flytoget underlines the train's design was developed, according to the company's values, while also prioritizing energy efficiency. Throughout the development process, the operator took its customer needs as a starting point. The new trains are bringing some long-time expected features to Flytoget's passengers. Such are: less noise, wider seats, power outlets, USB access and cup holders at all chairs, as well as more room for luggage. The trains will also be the first in Norway to allow seeing which carriage has the most vacant seats prior to entering.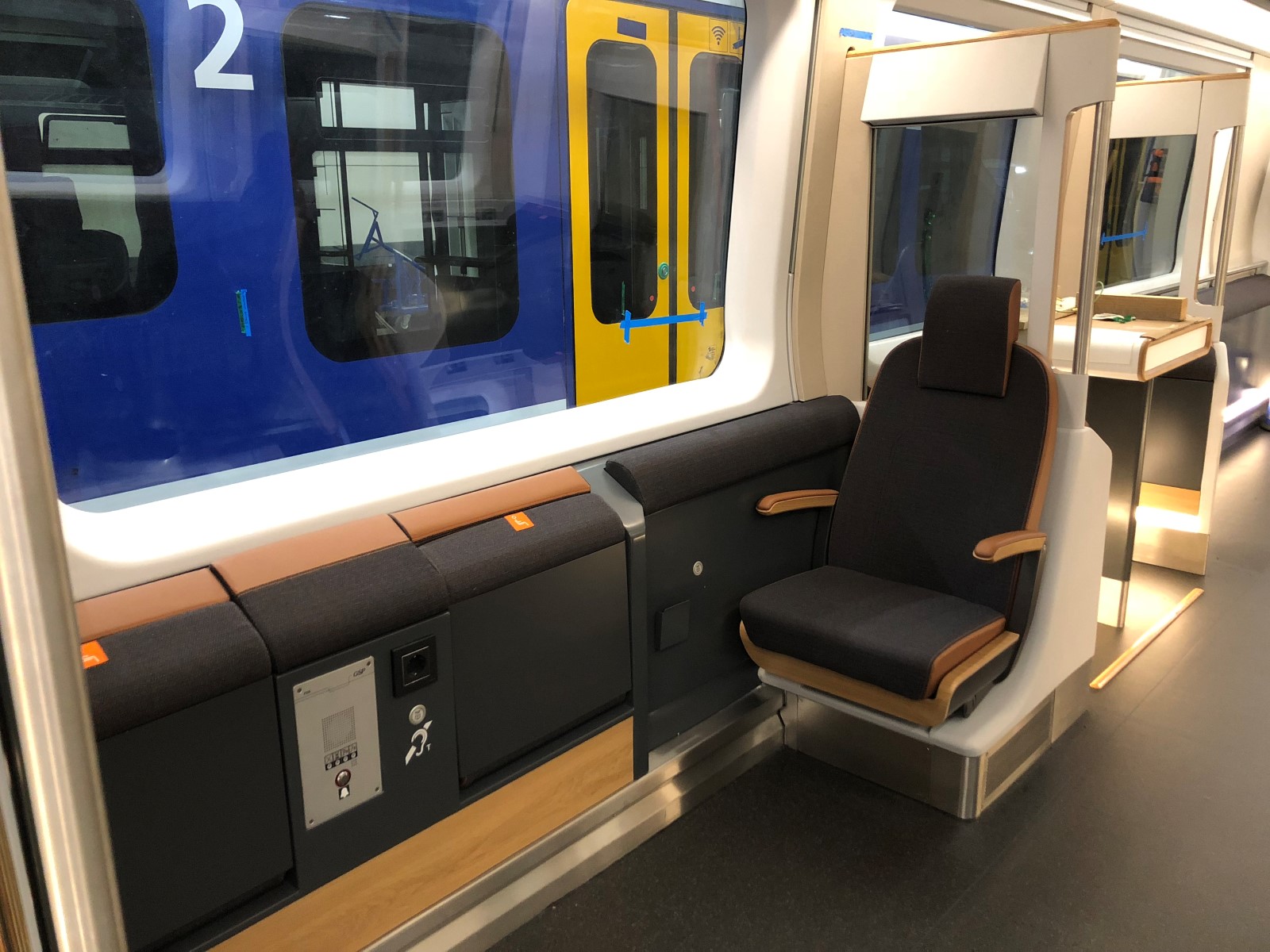 The seats were designed by Norwegian manufacturer Ring Mekanikk and, according to Flytoget, enable one 'to experience sitting alone while traveling with many'. There are also special seats with standing tables and there is room for laptops.
Passenger can move through the trains on an obstacle-free, levelled floor, segmented by internal doors that open automatically. The interior LED lighting, also automatic, features direction indication for travelers.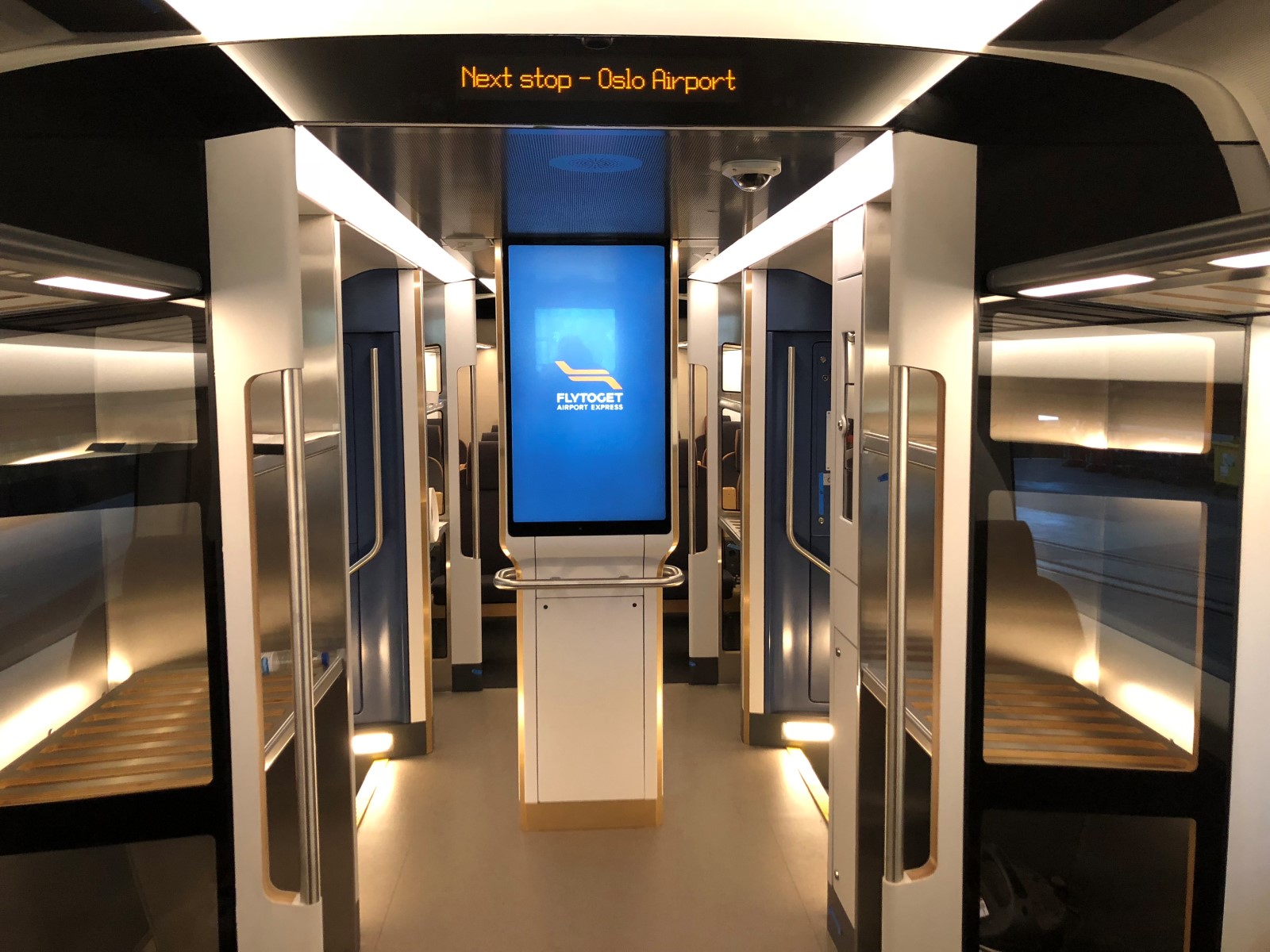 In terms of space, Flytoget points out that the trains have been made 'as wide as possible on the Norwegian infrastructure'. Illuminated shelves with glass walls help travelers keep an eye on their luggage at all times. There are two toilets, one of which is designed for people with reduced mobility. Onboard Wi-Fi and information screens are also available.