Today the second TRAXX multi system locomotive built for RegioJet completed its maiden run. The future 386 202 looks different from the 201, that had its run on 26.03.2018: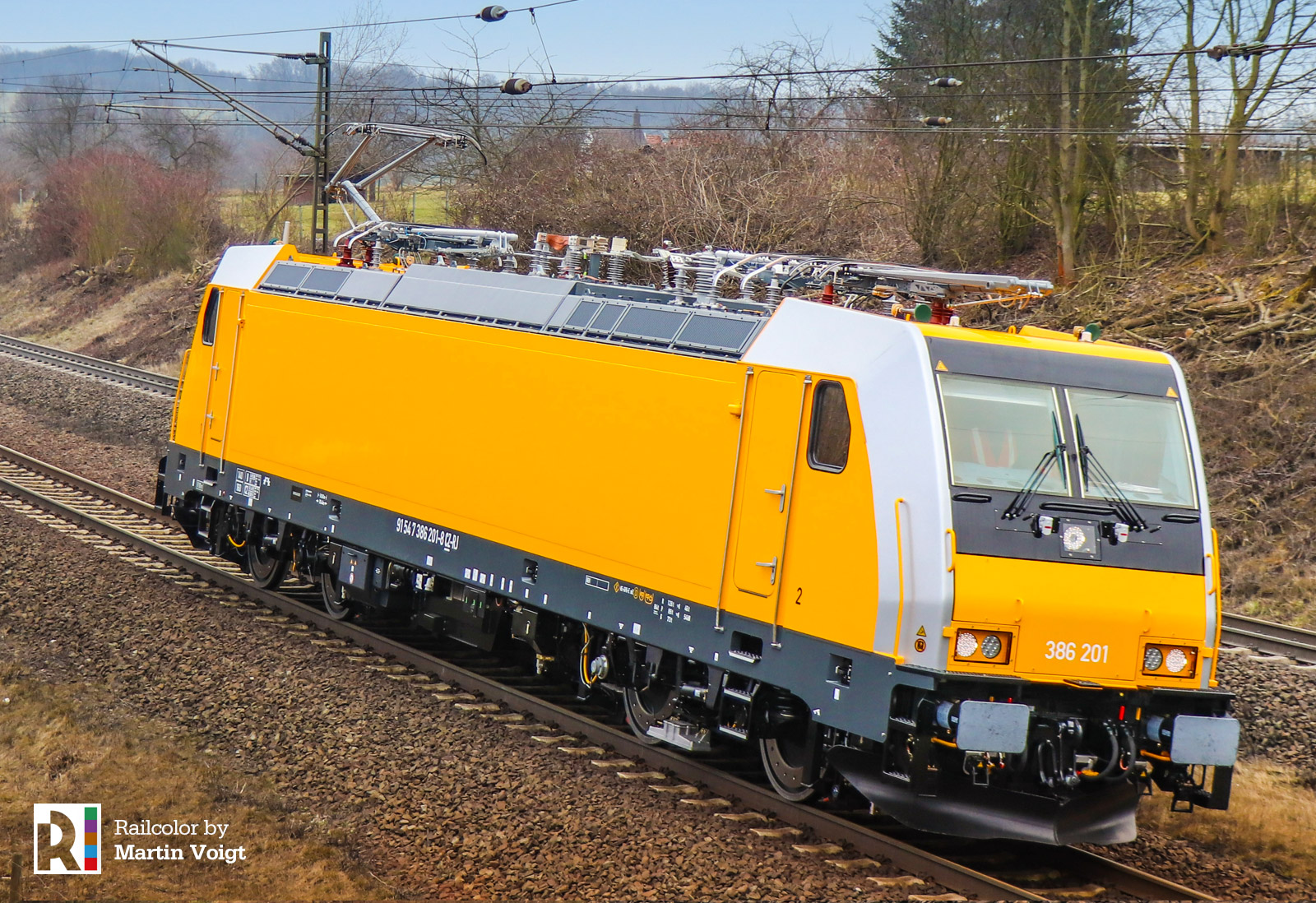 Bombardier has not yet applied the silver stickers on the 202 and there are no front numbers. We can't wait until the red and blue RegioJet stickers come on.

Sorry, to read this article, you need an Expert subscription – for a small fee per month, you will be able to read all our publications + you support the development of this website. Order your subscription here and let's make Railcolor better together!