Unido 383 051 arrives in the Czech Republic
On 23.02.2018 the second Vectron locomotive for Unipetrol Doprava (Unido) was transferred to the Czech Republic. The designated 383 051 was still white.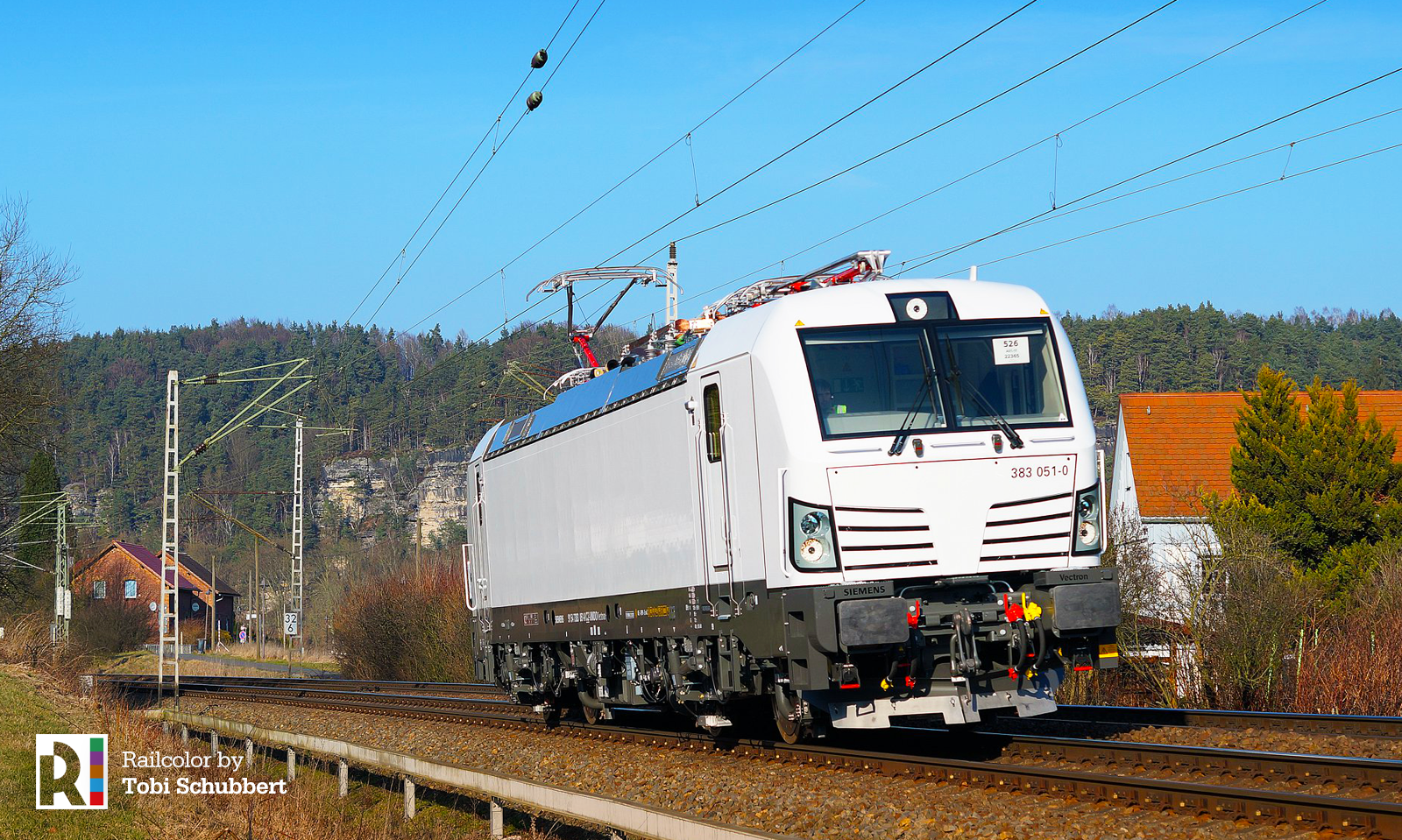 S Rail Lease 383 104-107 released from Munich
Slovak lease company S Rail Lease will soon receive another four Vectron locomotives for its pool. On 25.02.2018 the designated 383 104/105/106/107 ran to Bratislava Petrzalka together – taken further into Slovakia behind CRW electric 241 004.