A second look (first here) at the new CAF Civity trains for Arriva's Northern Railway being built at CAF's Saragossa factory in Spain. The first one is nearly ready to start testing.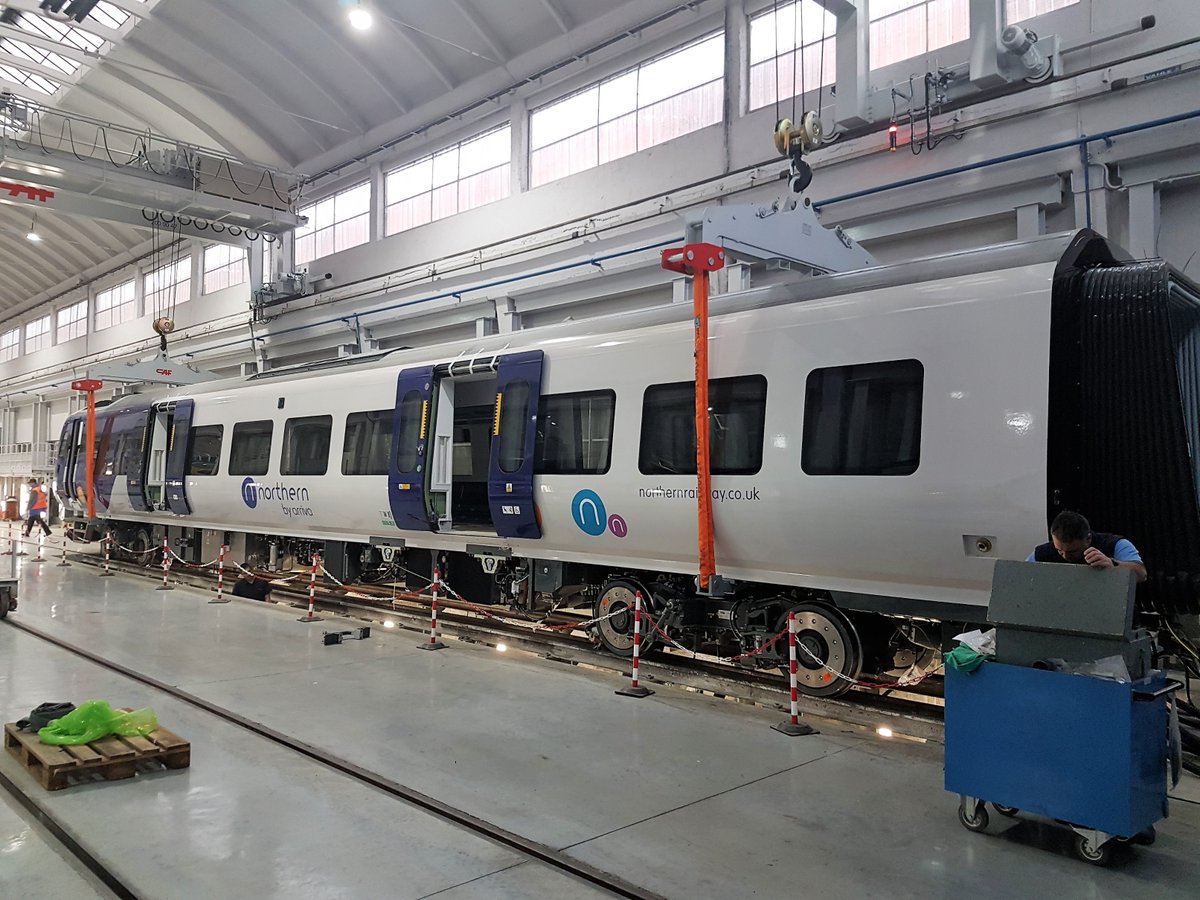 The building of the interior and exterior clearly progressed over July 2017. The shown carriage has got its coupler, bogies, windows and doors now. The interior commenced with the inside walls and ceiling being present. The toilet, most of the wiring and heating are in place.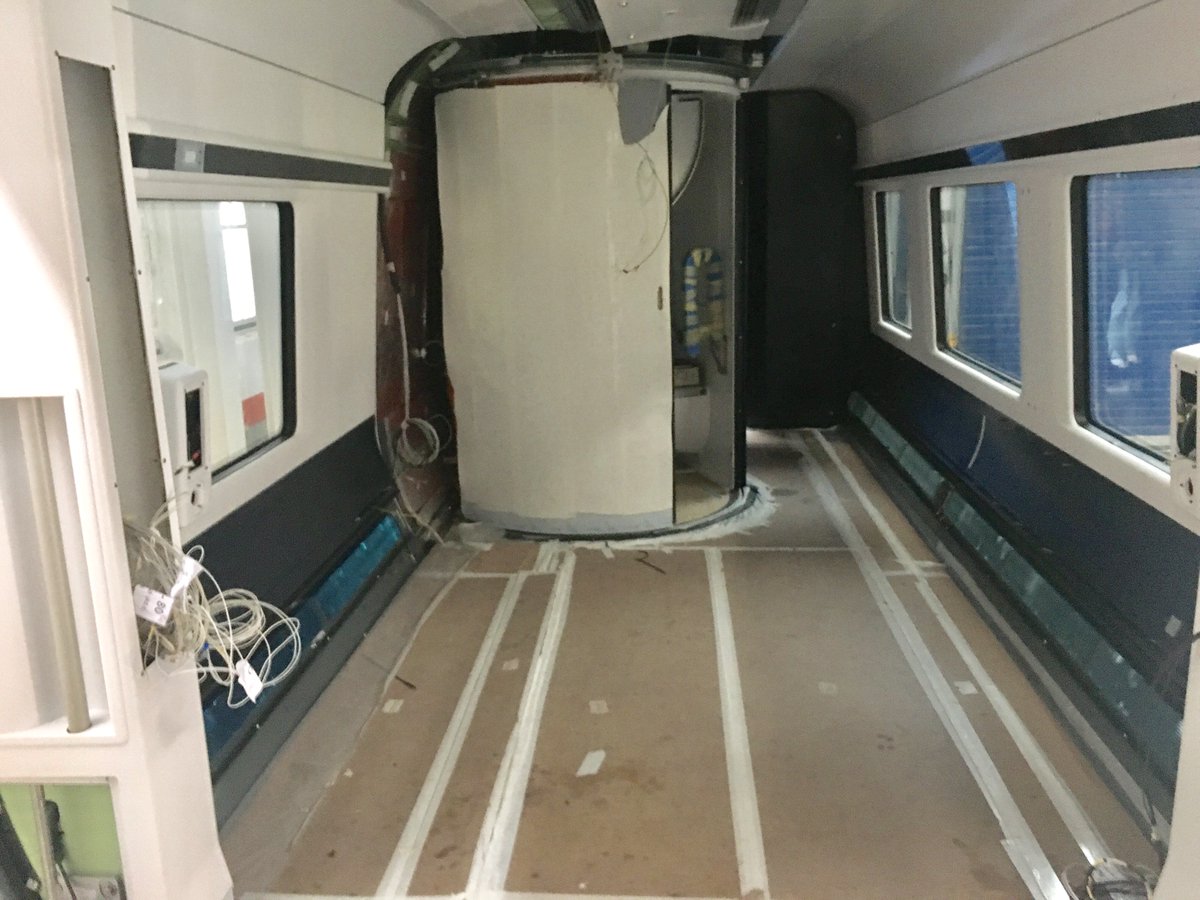 Update 02.02.2018: More construction photos from Spain of the CAF Civity (Class 331) for Northern can be found here. Note that complete trains (multiple carriages) are shown in some photos.