Welcome. Every Tuesday we bring you the latest news on new electric locomotives being built in Europe. New liveries and remarkable operator changes are also mentioned. Enjoy! Oh, do you have comments or questions, contact us here!
---
Alpha Trains > VPS: 186 126 new stickers
Seen today: Alpha Trains locomotive 186 126 now has side stickers similar to those applied on 186 131.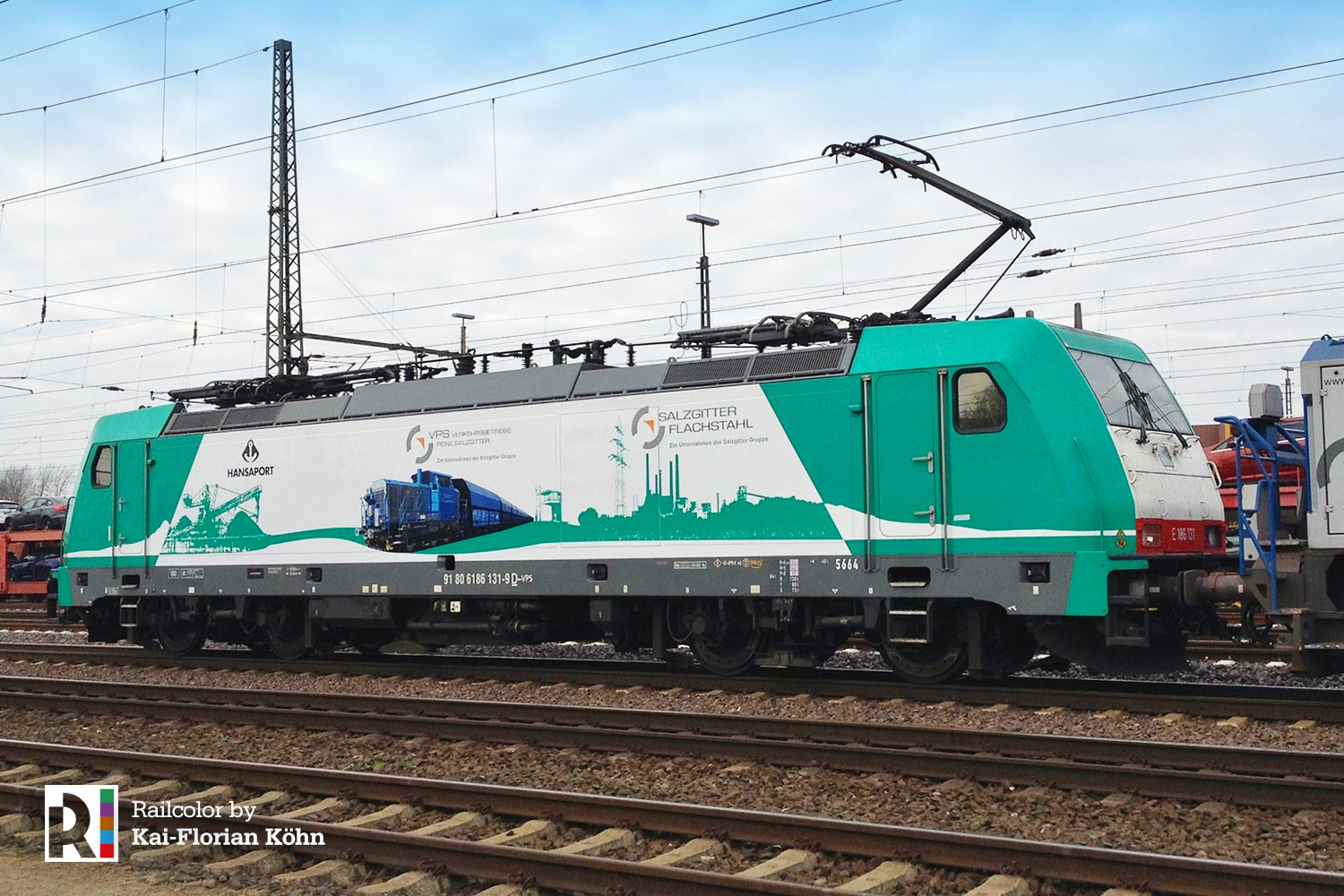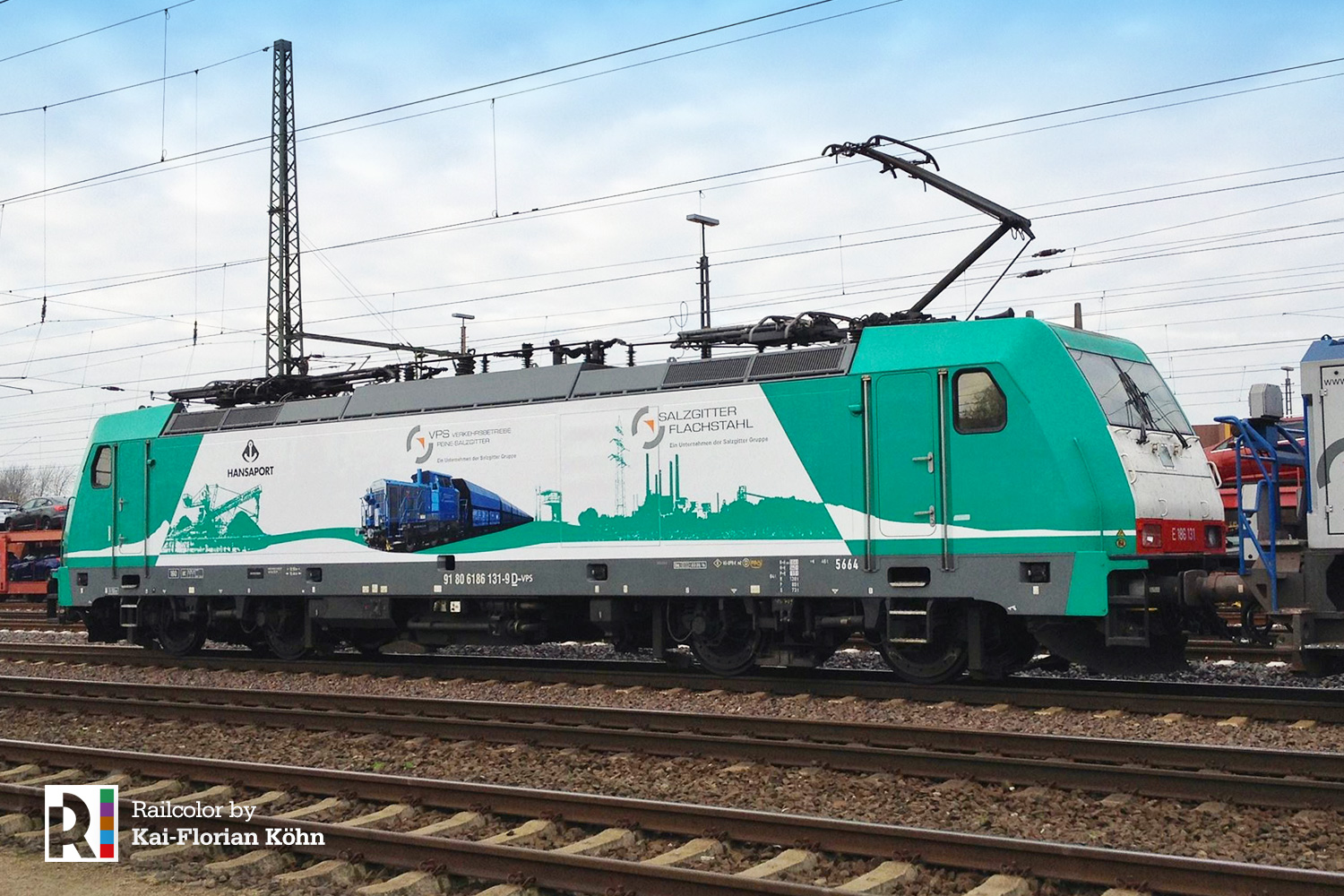 ---
DB Cargo 187 142 on maiden run
DB Cargo's newest, on maiden run today: 187 142. At this moment we have seen the designated 187 080-084 and 100-142 for DB Cargo, all part of the 110-locomotive order Bombardier is currently fulfilling. So 48 machines done, 62 to go.
Fleet list of DB Cargo 187 series on Railcolor.net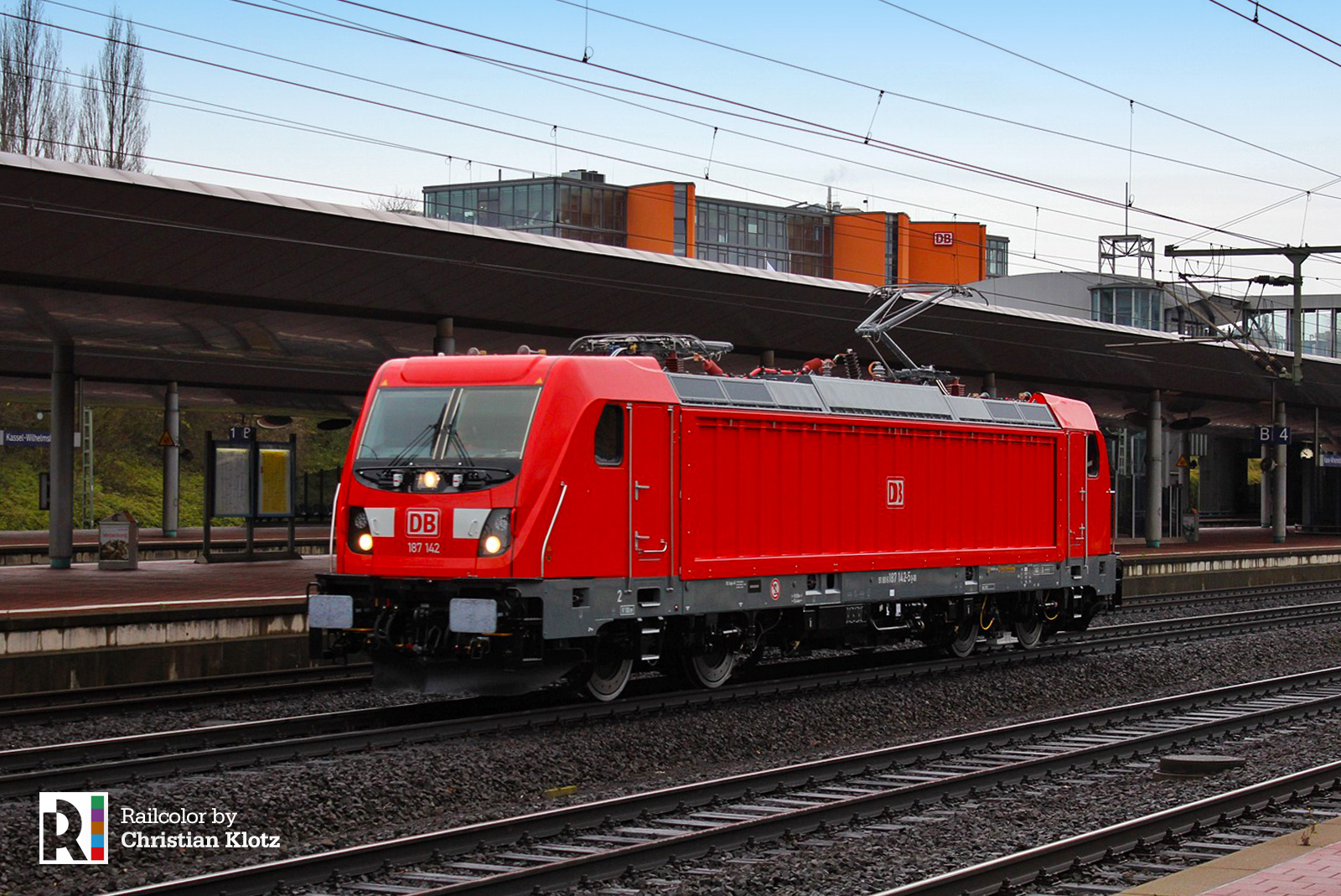 ---
DB Systemtechnik: Extra stickers for 182 506
DB Systemtechnik 182 506 looks a bit different as of now. Former MRCE ES 64 U2-006 now has large 'DB Systemtechnik' inscriptions + plus the companies URL on its sides.
---
ELL: new number range
Last week, a new ELL Vectron locomotive was seen in Regensburg, with a totally different designation: 193 721. It's an AC locomotive with the DE/AT/HU/RO country specific package. Although the first two Vectrons for ELL were commissioned with the a-typical numbers 193 831 and 832, all that came later were consequently numbered in the 193 2xx range. With the 193 201-298 almost all delivered now, continuing into the 300-range is apparently not an option.
Fleet list of ELL Vectron locomotives on Railcolor.net
---
@railcolor Vanochtend ELL 193 283, 193 282 & 193 281 door Gronsdorf richting Rosenheim. pic.twitter.com/fEja84ljAL

— Leroy (@lry97) November 21, 2017
---
ELL: Now 4 Vectrons in the Netherlands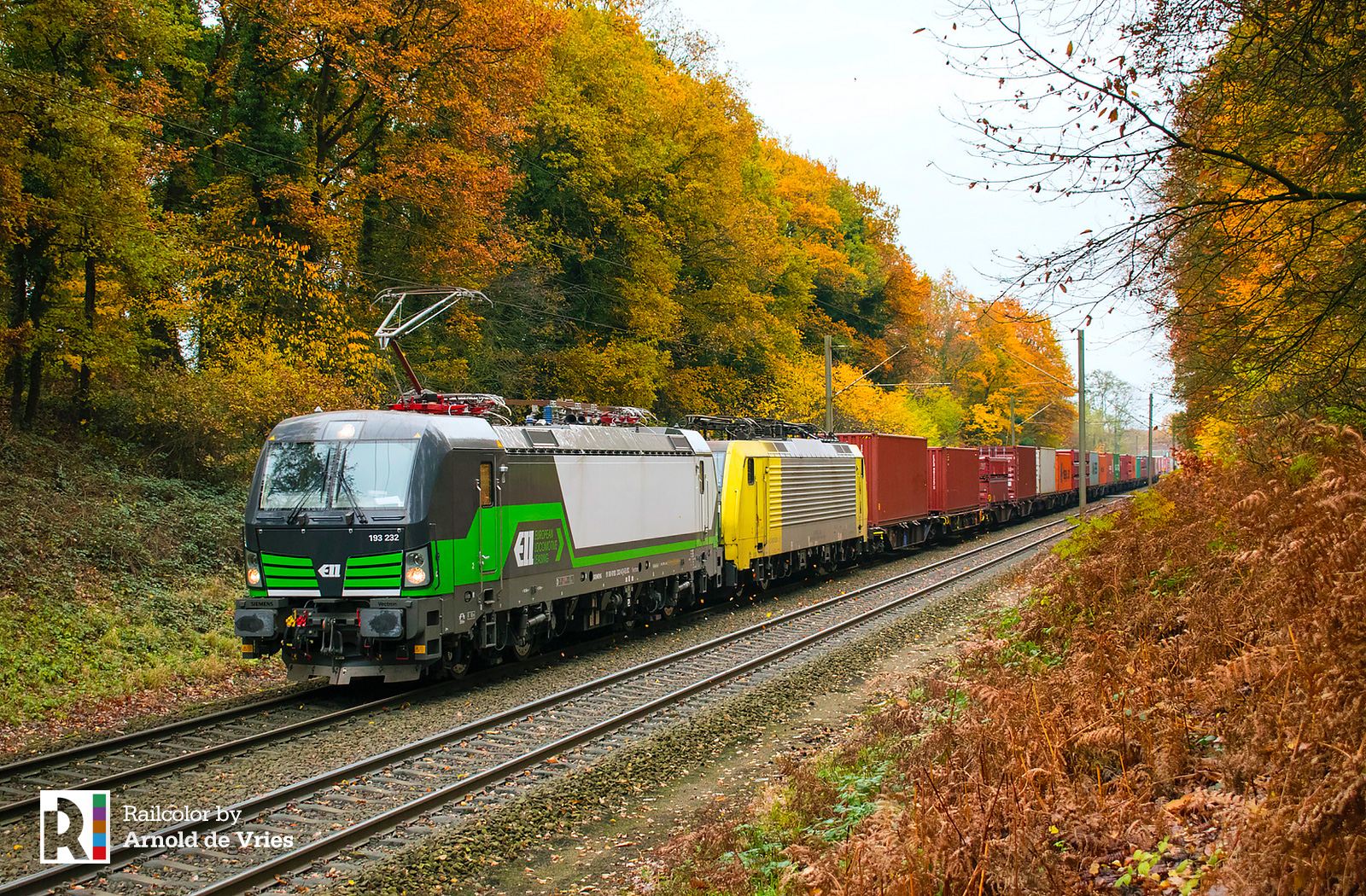 The number of Vectron locomotives that have used for regular freight service in the Netherlands, has risen to 4. Brand new ELL 193 232 is the fourth locomotive of its type in the fleet of freight operator LTE, that has been used to pull freight trains to Rotterdam. Now we have 193 232/261 in standard ELL livery and 193 262/263 in ELL livery with LTE/C2C promotional stickers (see below).
Fleet list of ELL Vectron locomotives on Railcolor.net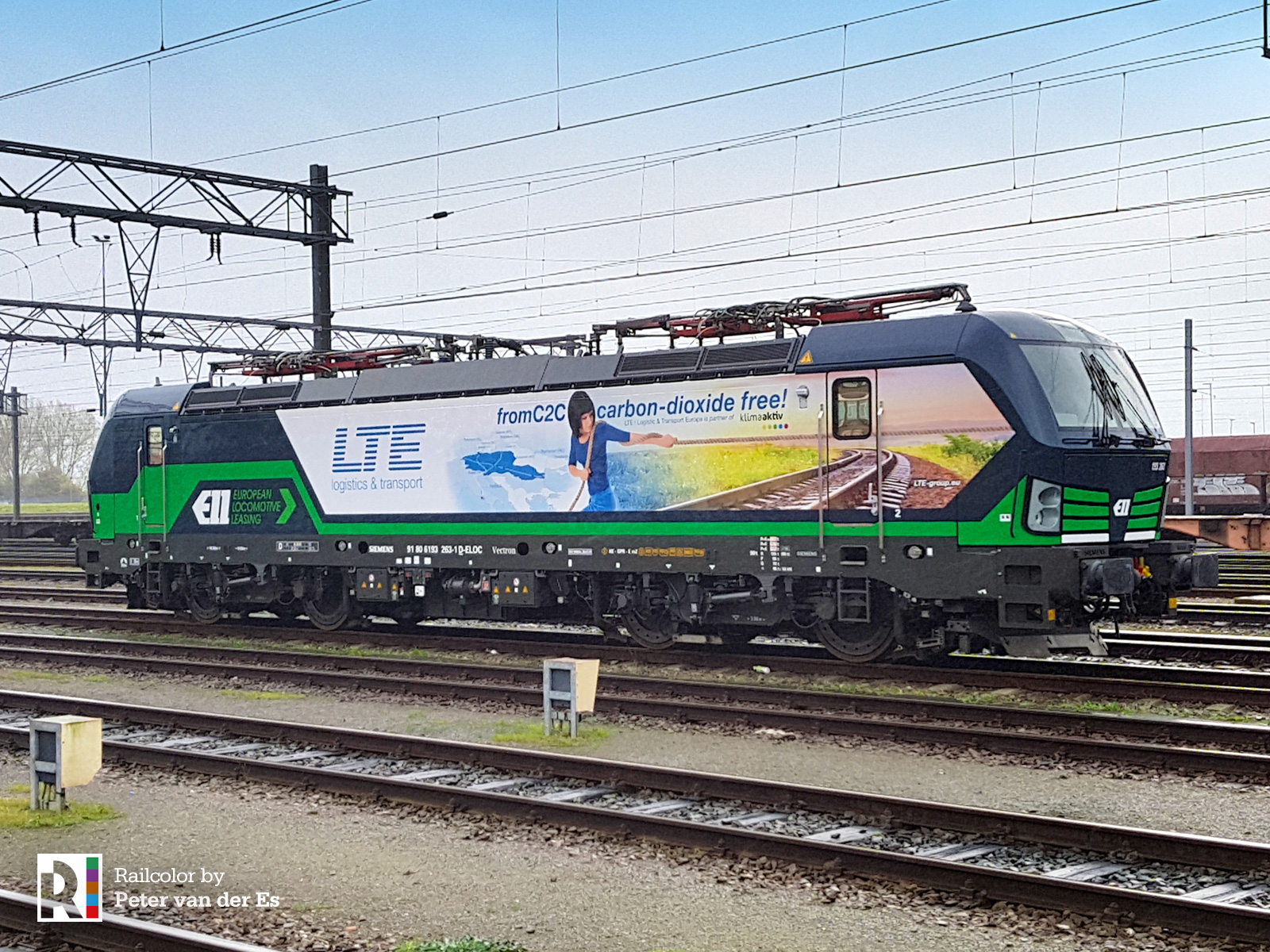 ---
ELL > ČD: First Vectron in Eurocity design
Yesterday night the first images were made of an ELL Vectron in the new Prague – Berlin – Hamburg Eurocity livery. Railpage.net keeps track of the ten ELL units that will get this livery; the designated 193 289-298. Last week the 193 292 and 295 were the first two, handed over to ČD and readied for the application of the new stickers.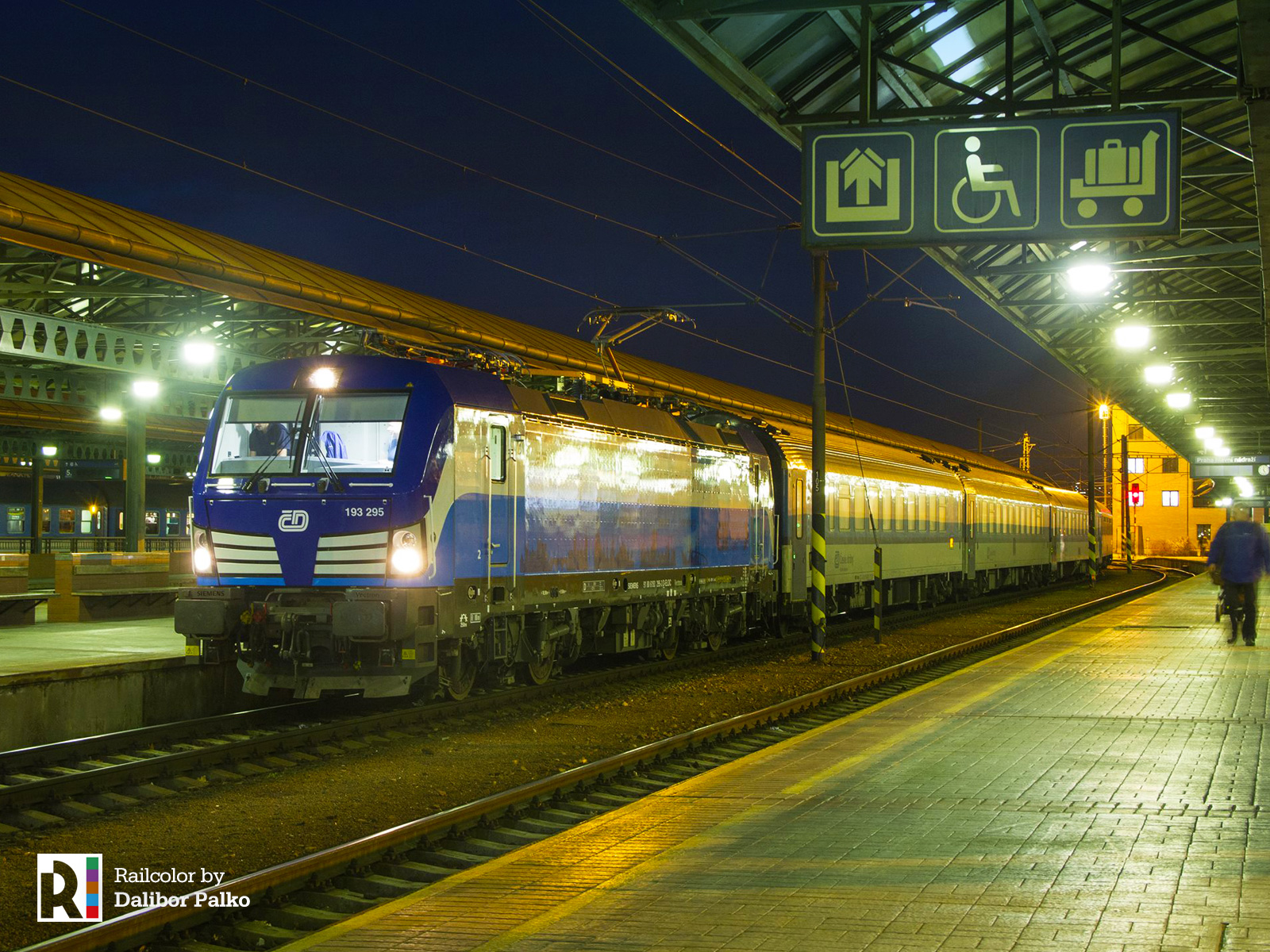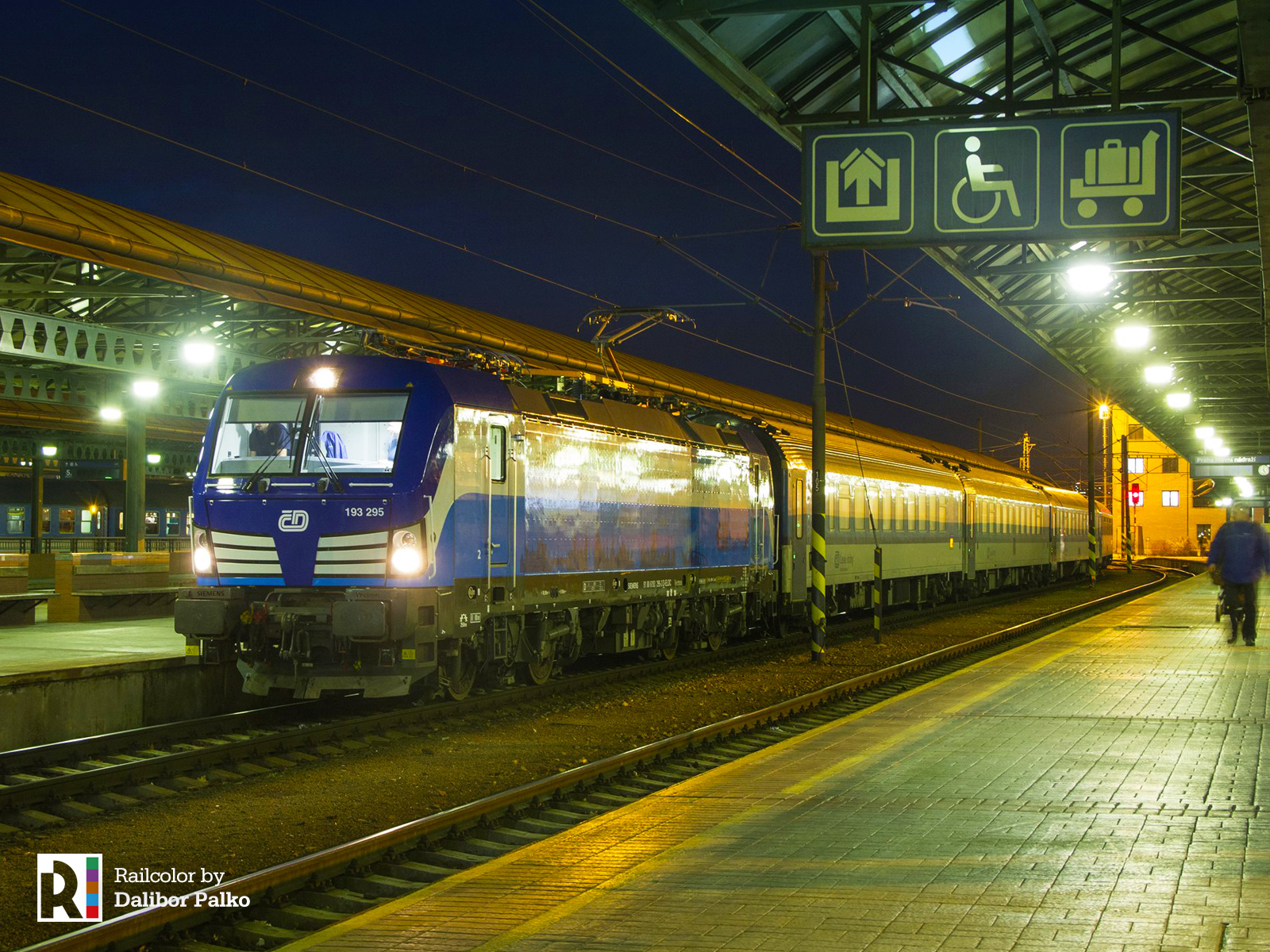 ---
PIMK Video: 80 962 at the Black Sea for the first time
On 12.11.2017, we reported about PIMK Rail's new freight service to the black sea. The new train marked the very first visit of a Siemens Vectron to the Black Sea town of Burgas, now a strategic destination for the Bulgarian private freight operators such as BZK, DB Cargo and Bulmarket. Now there is also a video:
---
PKP IC: Two crashes at level crossings in Poland
On 13.11.2017 an accident took place with Pesa diesel locomotive SU160-09 at Aleksandrów. The locomotive collided with a truck on a level crossing. Three days later, PKP IC EU44-007 crashed onto a truck in Rgielew on 17.11.2017. No casualties were reported here, no-one had to go to the hospital.
---
NJT wants new Dual Mode locomotives
No, there is no tender yet. But New Jersey Transit (NJT) plans to start such a procedure in 2018. It would like to add another 17 Dual Mode locomotives to its fleet. Railjournal reports. NJT already operates 36 Dual Mode locomotives built by Bombardier (series ALP-45DP 4500-4535).
---
SBB 460 071 'Helvetia' is new
Simple, that is the message, and indeed also covers the concept of the new livery of SBB 460 071. The locomotive is now plain white and promoting Helvetia Versicherungen.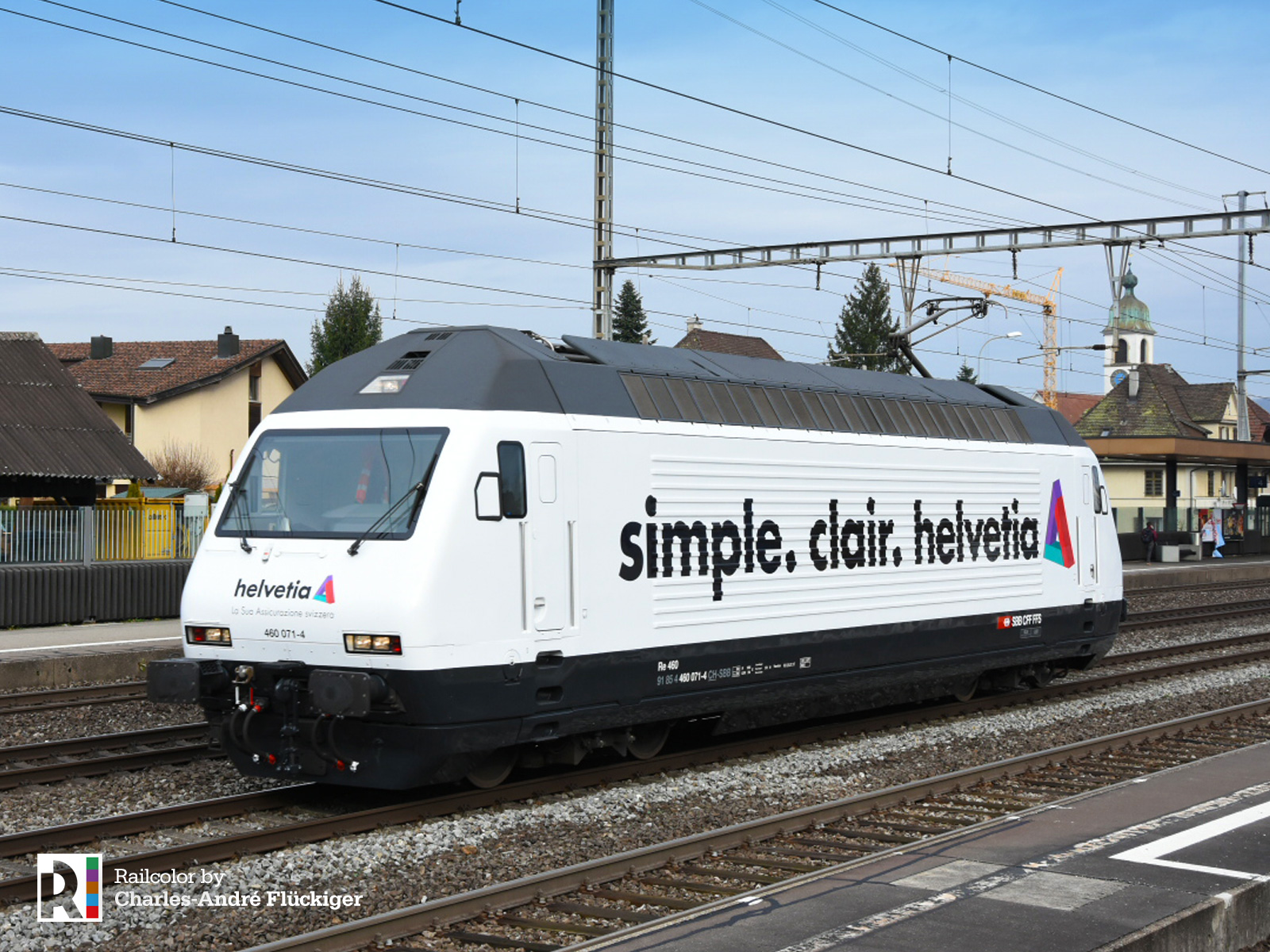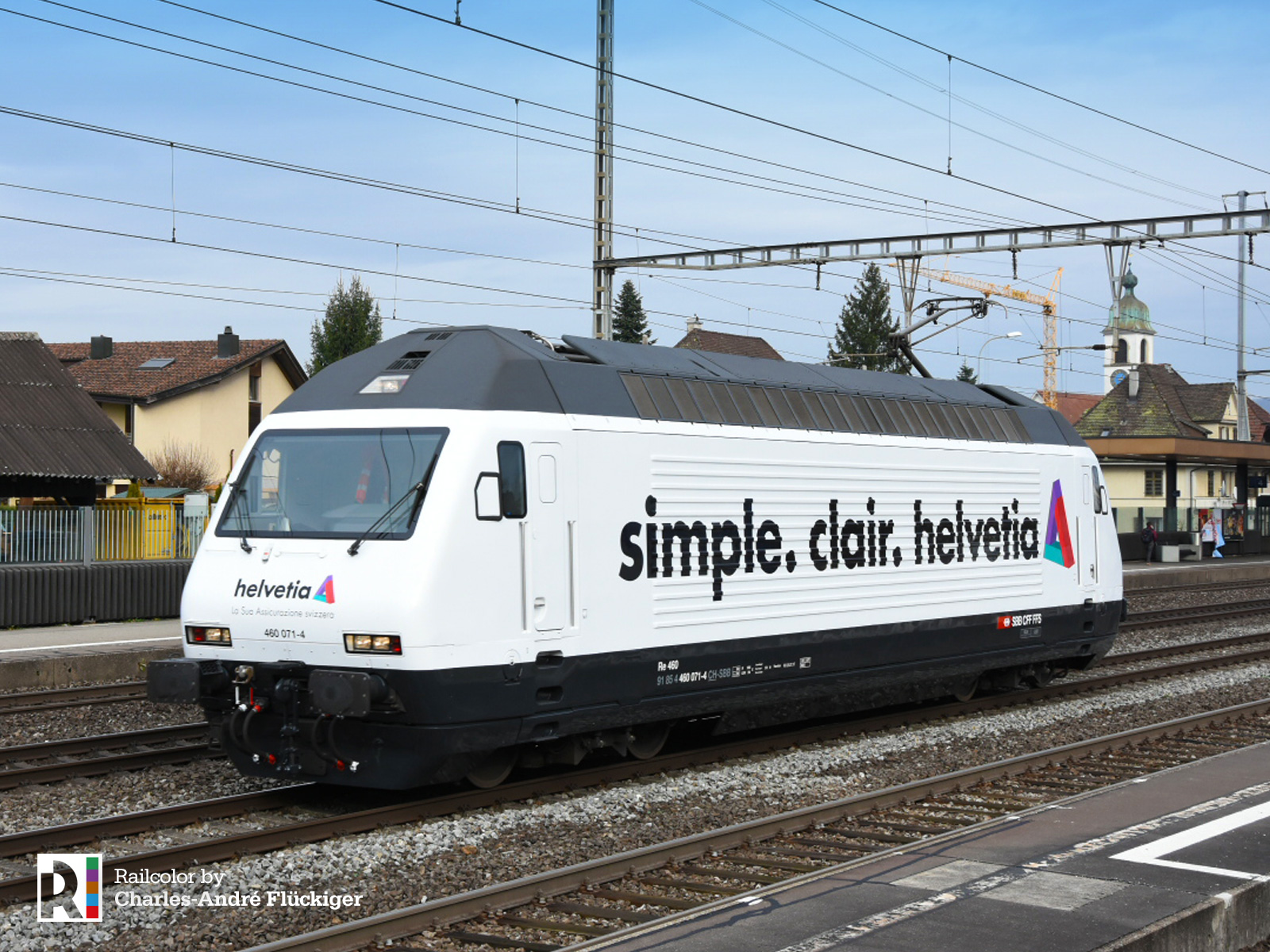 ---
S Rail Lease and ZSSK: First Vectron arrives in Slovakia
On 16.11.2017, the first of ten Vectron locomotives for S Rail Lease arrived in Slovakia, in Bratislava to be more precise. All machines will be leased to the Slovakian State railways (ZSSK) and will receive a new ZSSK livery for this purpose. Although a final livery design for the new 383.1s is circulating on the internet, and although stated otherwise, this is not yet the final design.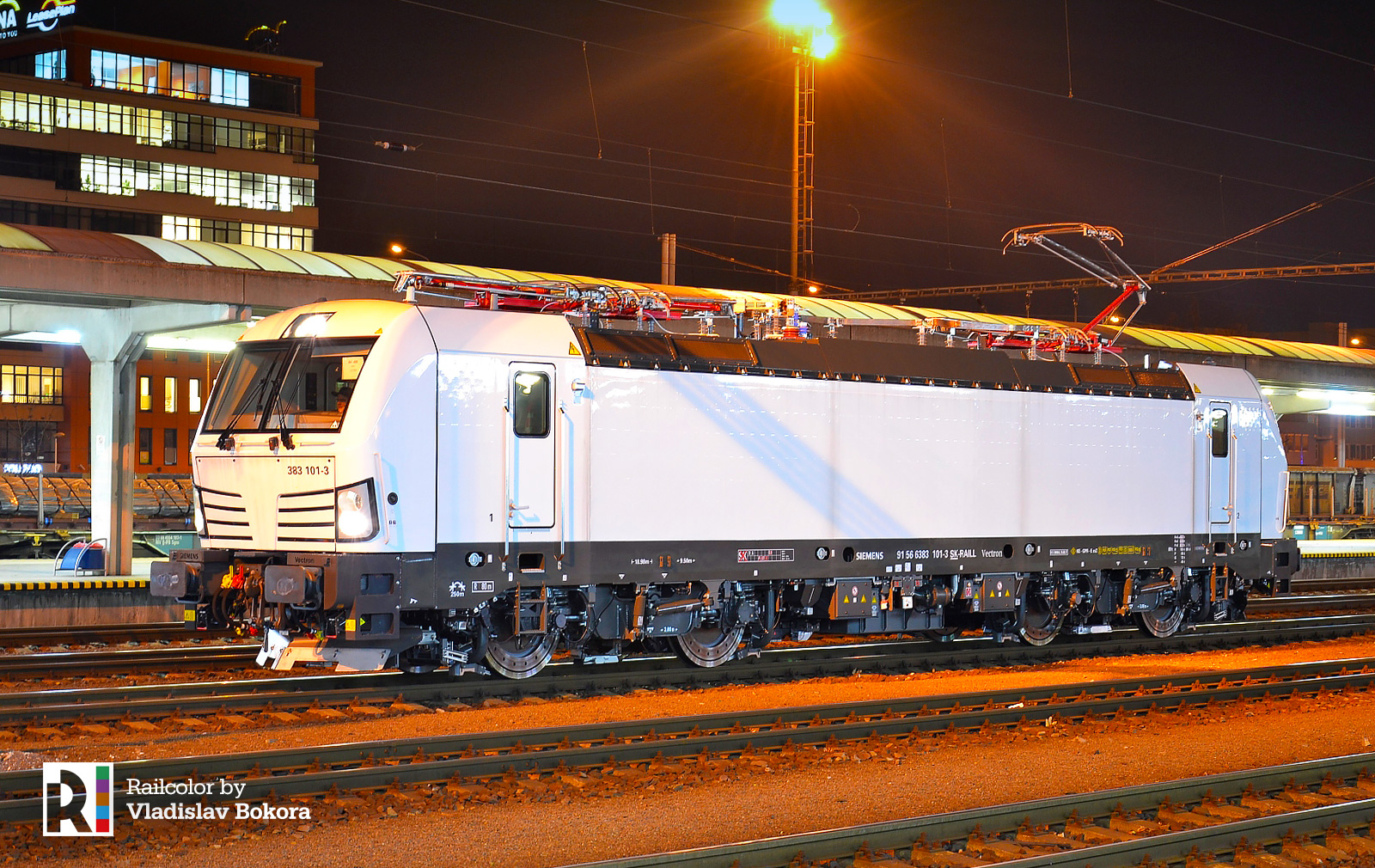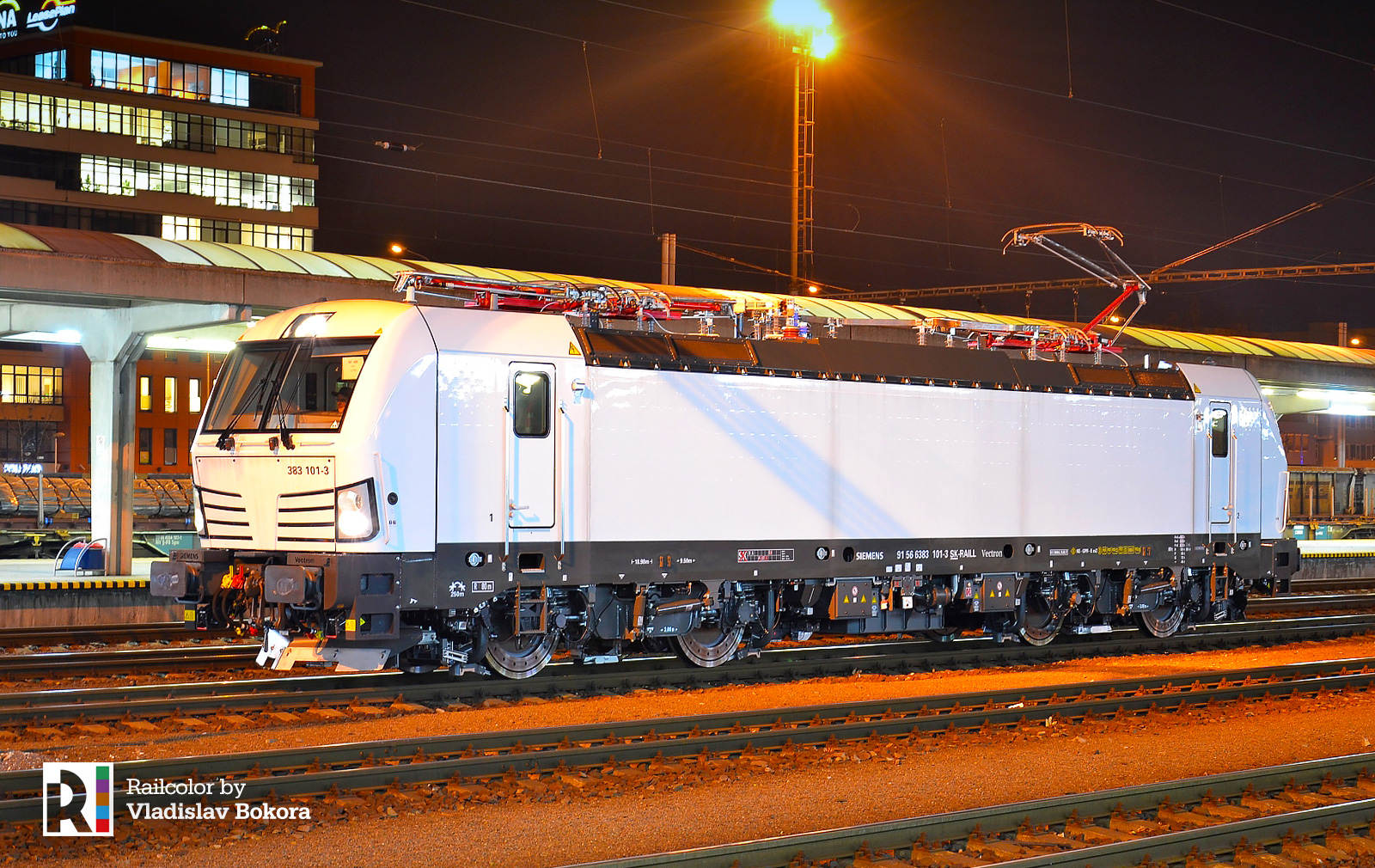 ---
SNCB 2861 and 2863 are no more
Since 06.11.2017, all Benelux passenger services (Amterdam – Brussels) are executed with TRAXX locomotives and ICRm coaches in sandwich mode. For this purpose new software (version 9.3) and door control buttons were installed on SNCB locomotives 2802-2813 (= Alpha Trains 186 124, 125 and 196-205) and NS 186 001-012.
Until early November, SNCB was also using Railpool rental locomotives 186 183 (SNCB fleet no. 2861) and 186 424 (SNCB 2863) for Benelux trains, but as it was decided these machines would not get the necessary update, for both a new purpose had to be found. Freight opertor Lineas is the new lessee for 186 183, RTB Cargo took over the 424.
---
SZ: 541-104 'Adria Kombi'
Locomotive 541-104, property of the State railways of Slovenia, has a new livery; 'Adria Kombi'. It is the third special livery for this locomotive after promoting Chiquita bananas and Mammut.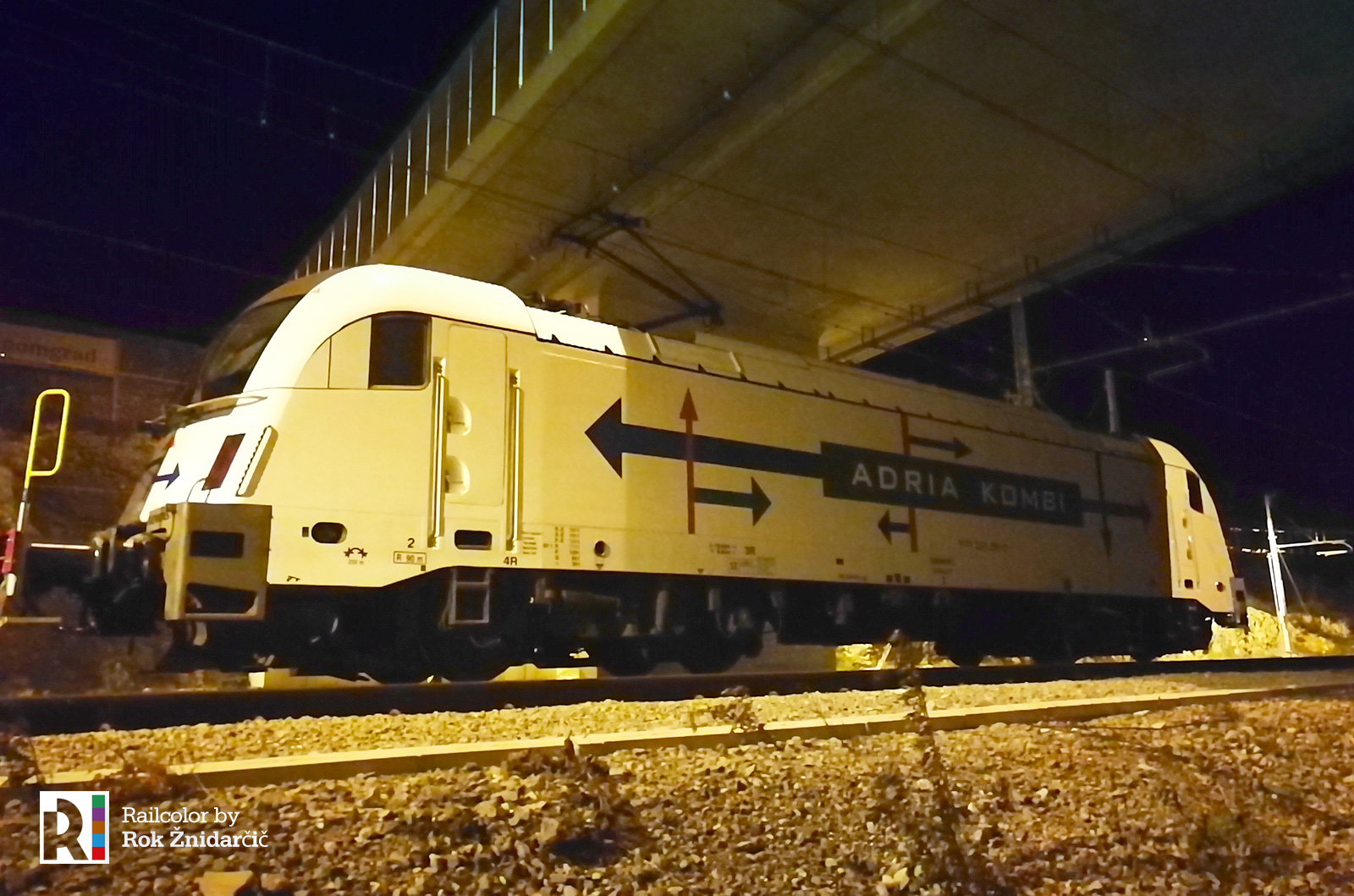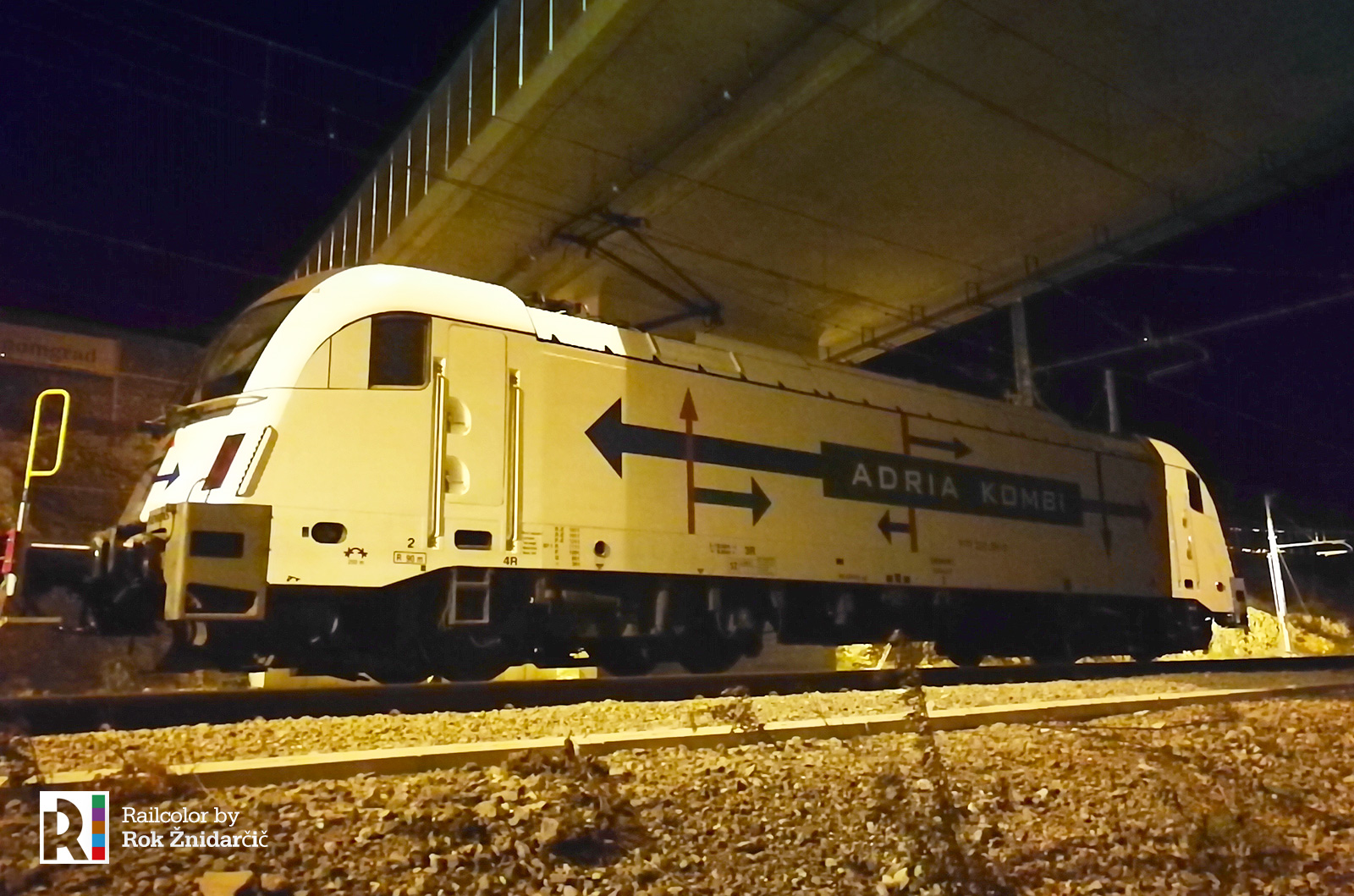 ---
TX Logistik: damaged 185 538 to Kassel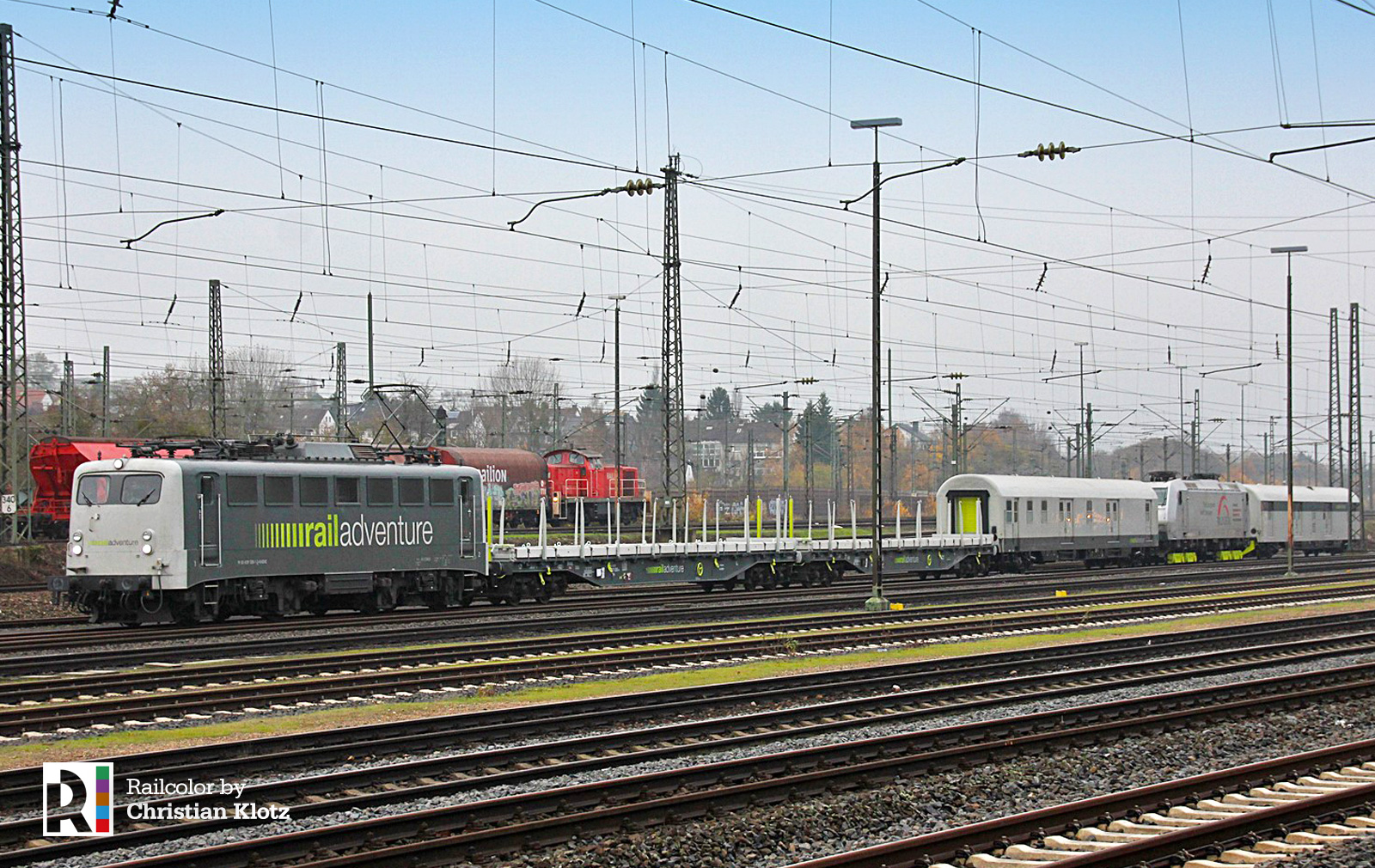 Early October, TX Logistik locomotive 185 538 collided (it had a 'Flankenfahrt') with Locon diesel locomotive 207 and was pushed out of the rails. It has visual damage to its body work, and it can not be transported on its own bogies, explaining why transport company RailAdventure had to place the 538 on 'Loco Buggies'. The neon yellow buggies are specially developed to transport rolling stock that is incompatible with the track gauge over which it has to be transported. Bodies and wheels may be damaged, or simply have a different gauge width. Last week, the silver locomotive was transported from Bremen to Kassel for inspection and repair at Bombardier's.
Fleet list of TX Logistik TRAXX AC1 locomotives on Railcolor.net
---
E5000: locomotive planned 100% made in Turkey
Railwaypro reports: ÜBİTAK, the Scientific and Technological Research Council of Turkey, has recently initiated a project for the development of the first electric locomotive manufactured entirely in Turkey. According to the authorities, the first locomotive could be out in the market in 2021. Read more
---
Receive a notification in your email when a new Railcolor Weekly is published! Subscribe to our email list:
---