Welcome.
Every Monday

This Tuesday we bring you the latest news on new electric locomotives being built in Europe. New liveries and remarkable operator changes are also mentioned. Enjoy! Oh, do you have comments or questions, contact us here!

Receive a notification in your email when a new Railcolor Weekly is published! Subscribe to our email list:




Alpha Trains: Last week, former SNCB / B Logistics / Cobra / Lineas locomotive 186 204 was in Krefeld for preparations for its next operator: Railtraxx from Belgium.

Alpha Trains: 186 131, aka 5664 hired to VPS, has a new livery: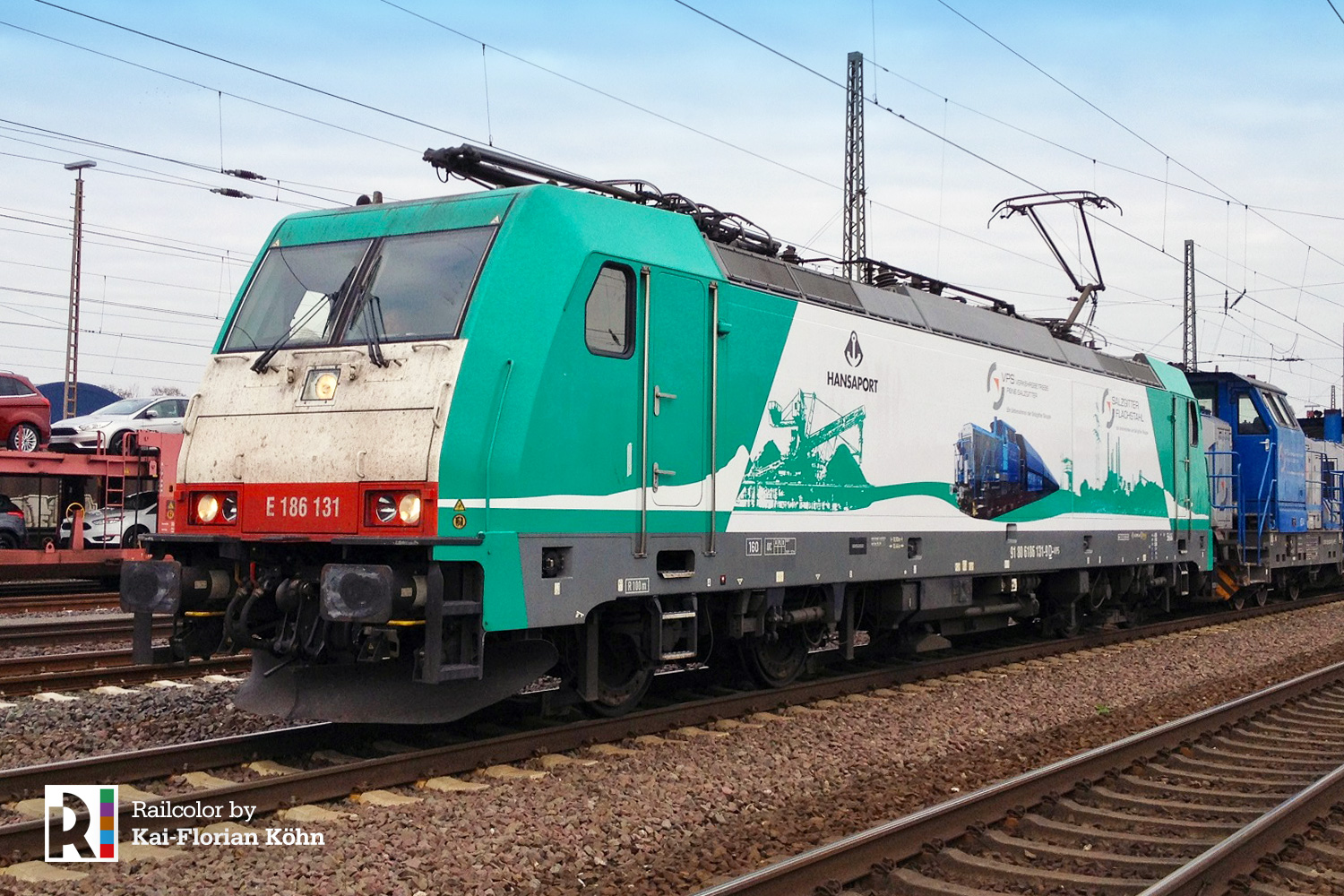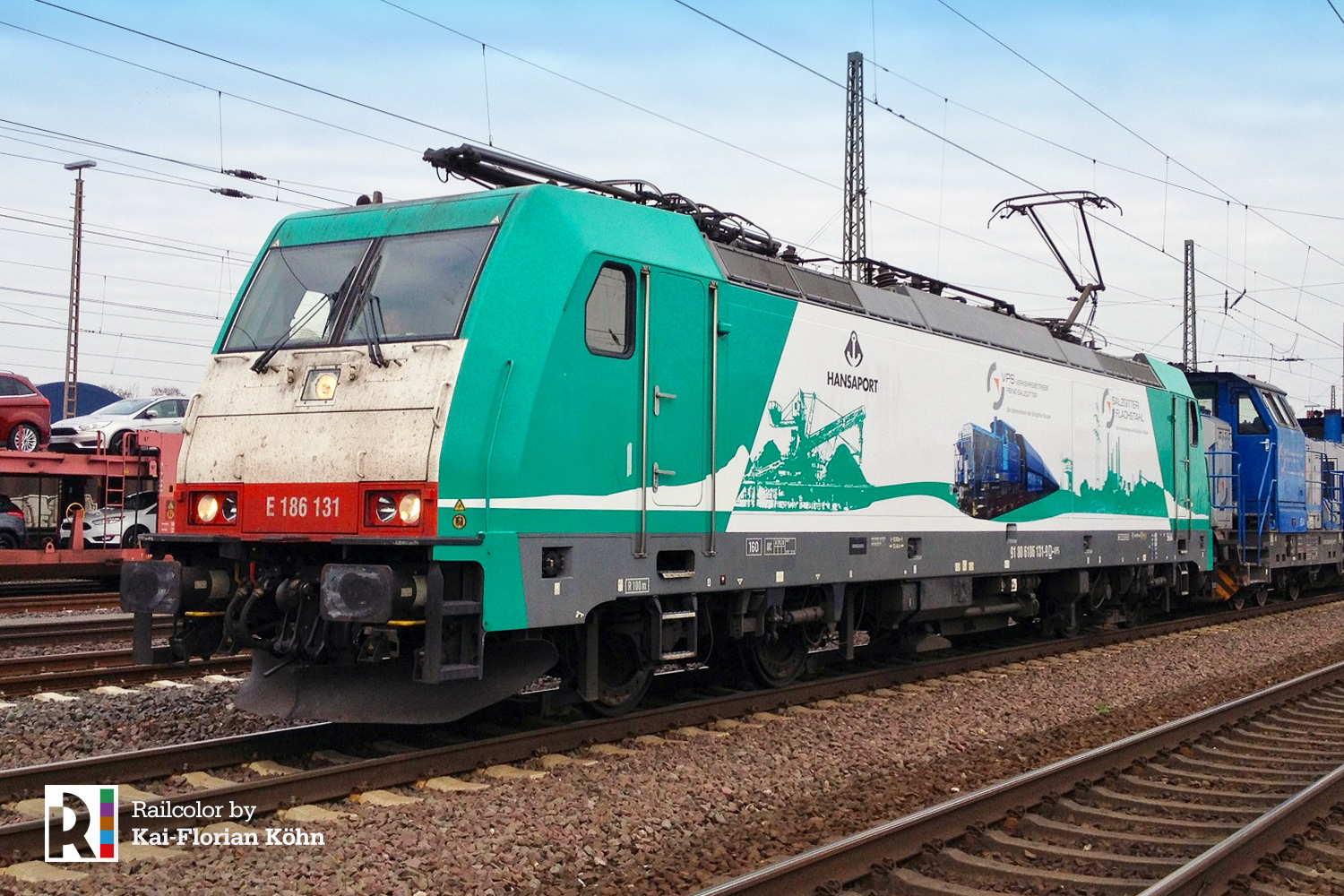 Akiem: On 01.11.2017, Akiem 186 351-3 left Kassel, and was taken to Poland.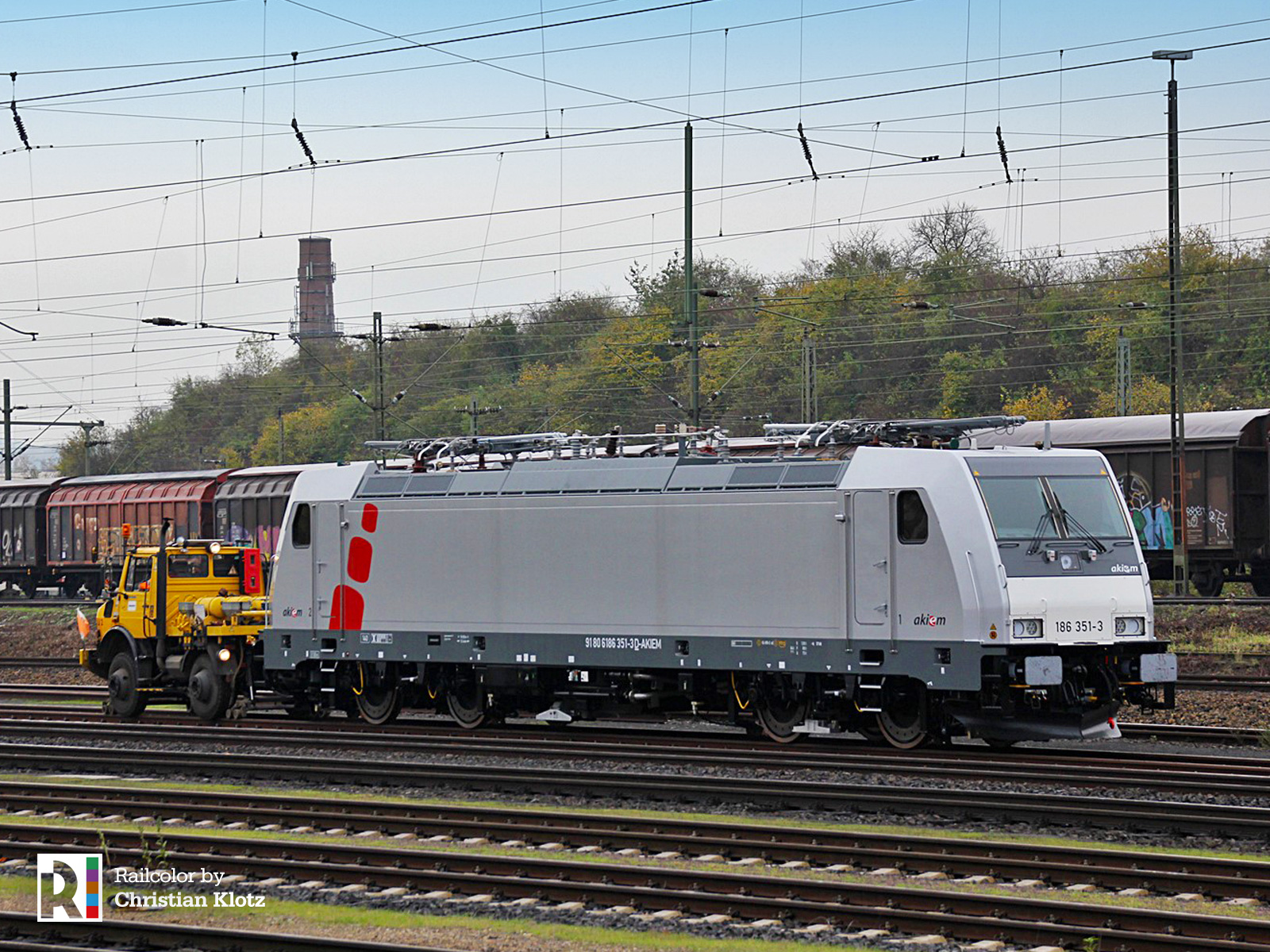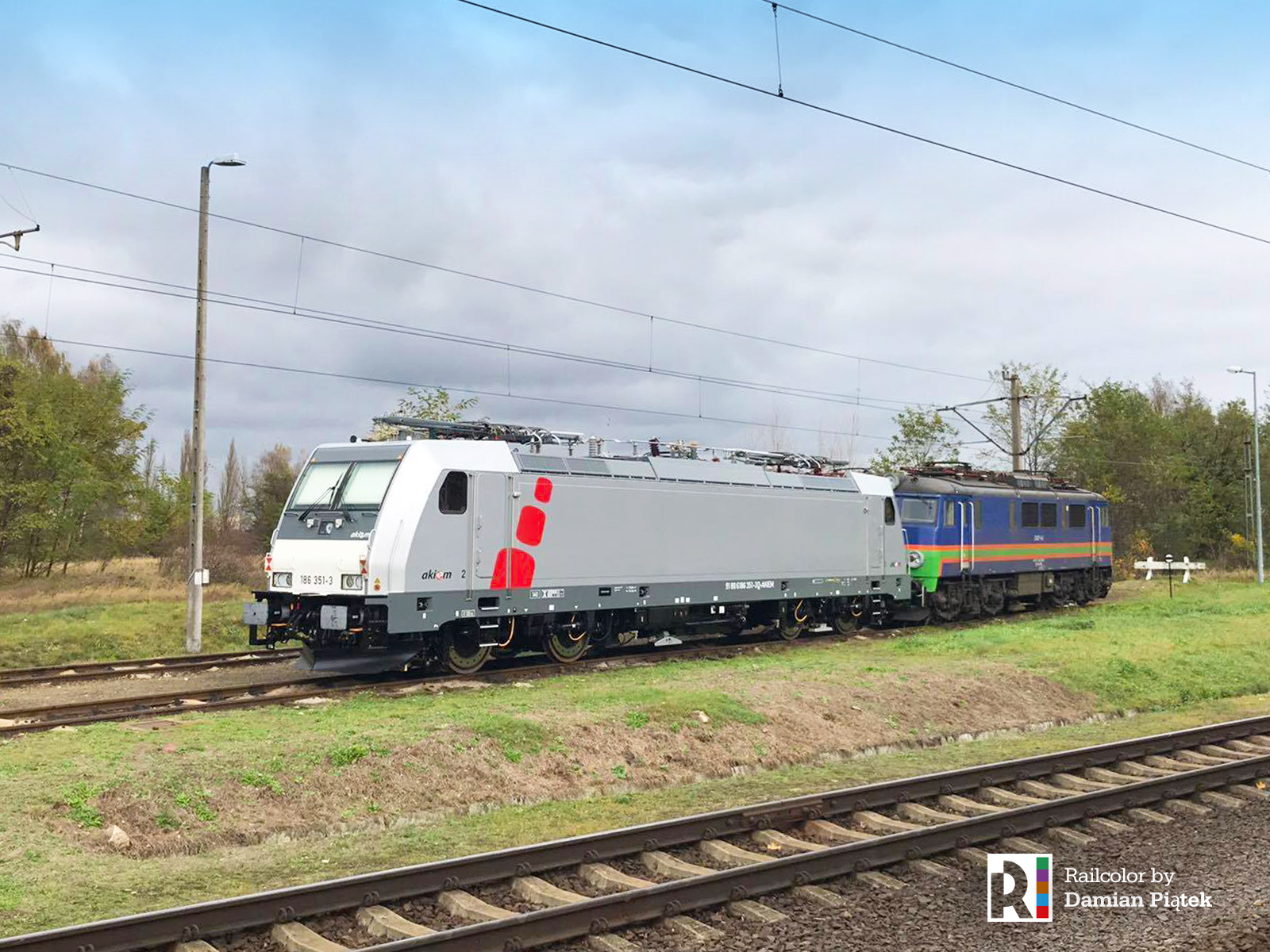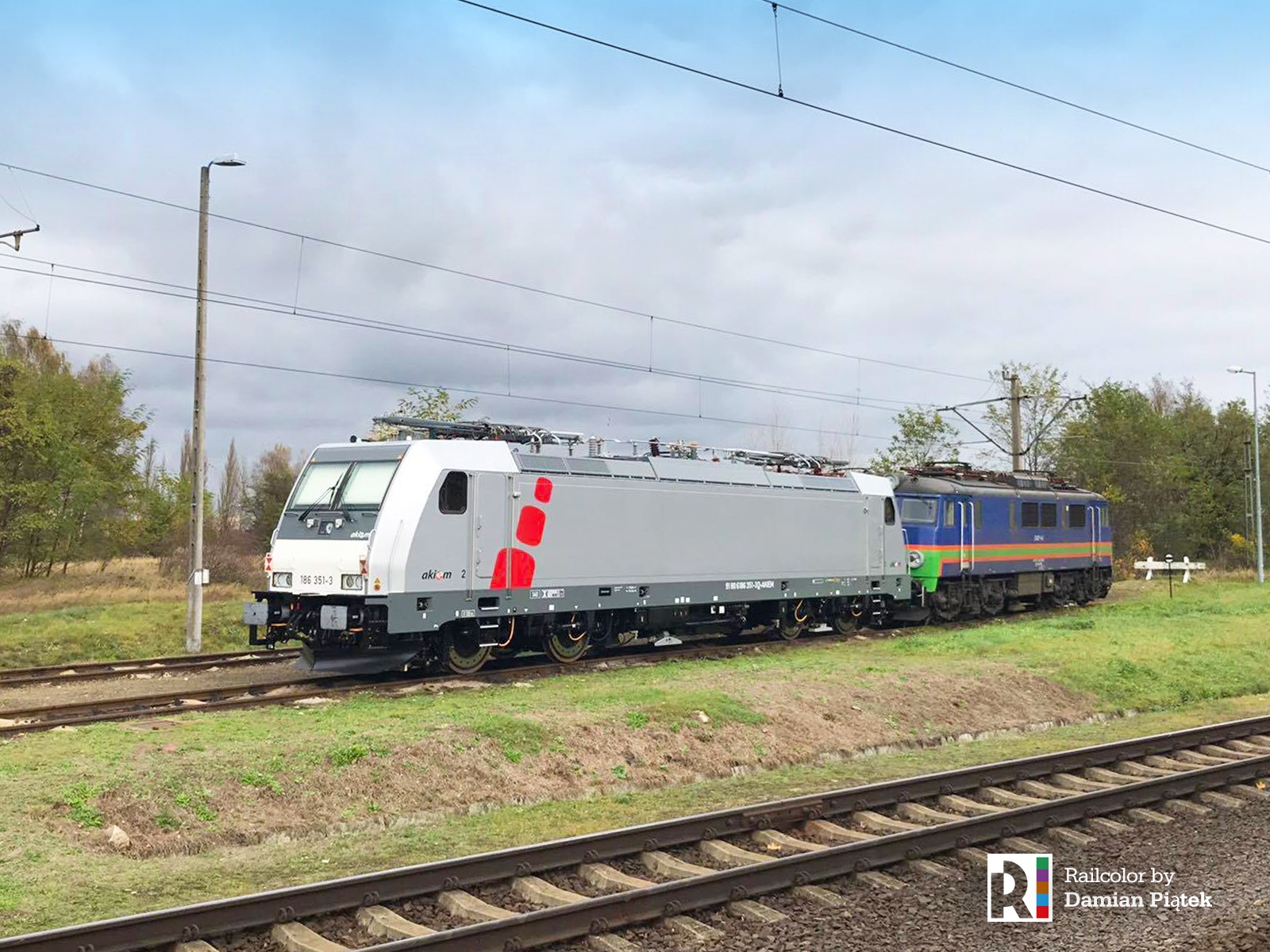 Beacon Rail > HSL Logistik: Yes, locomotive 185 594 is brown now, and out and about.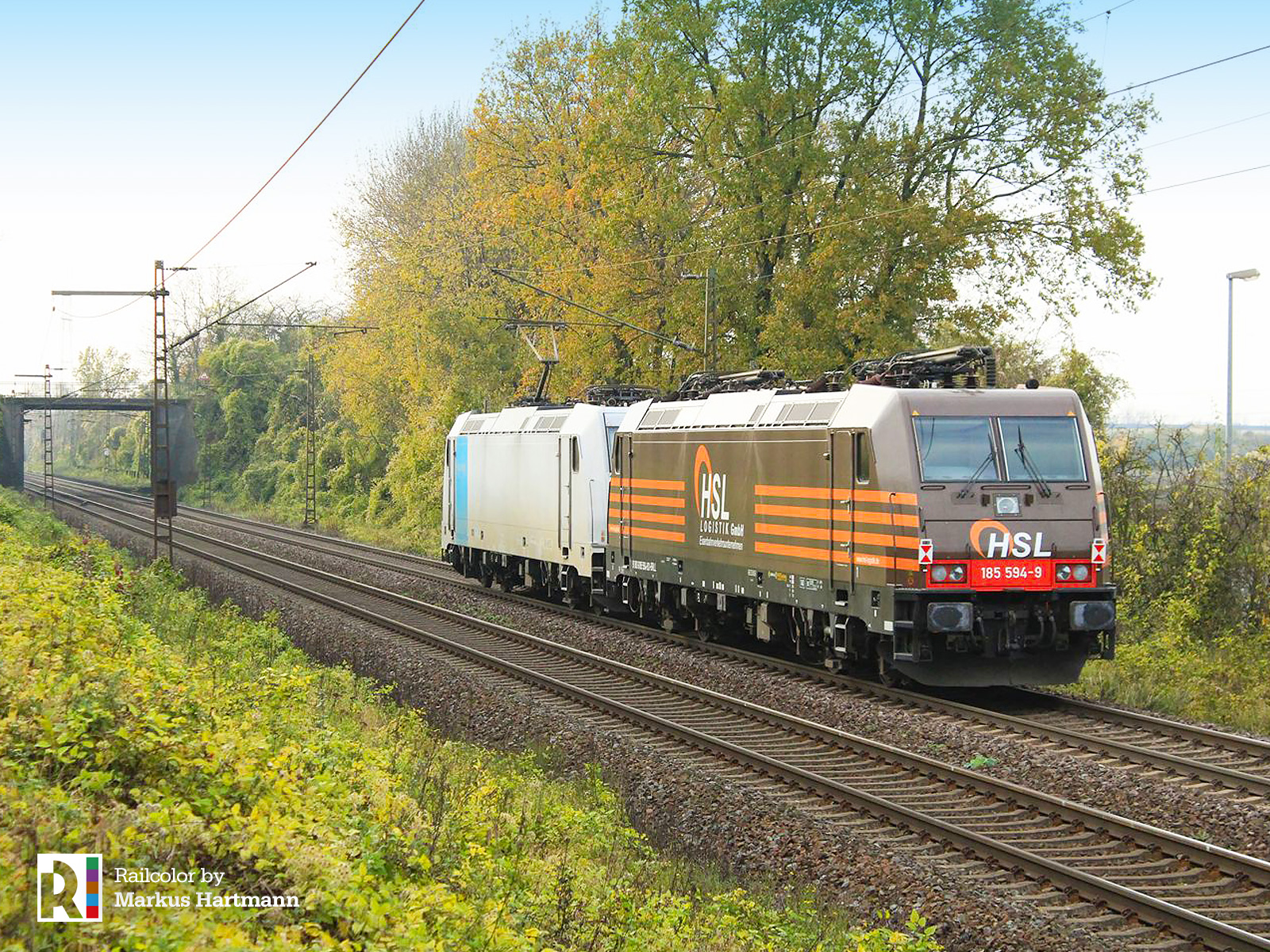 BLS Cargo: A good portrait of BLS Cargo 412 with its new stickers:
CTV: For some months now, CTV 189 700 is in Sopron, stabled behind the GySEV workshops. This results in many specualtion and rumours. The locomotive is in Sopron for repair. It has not been sold to GySEV.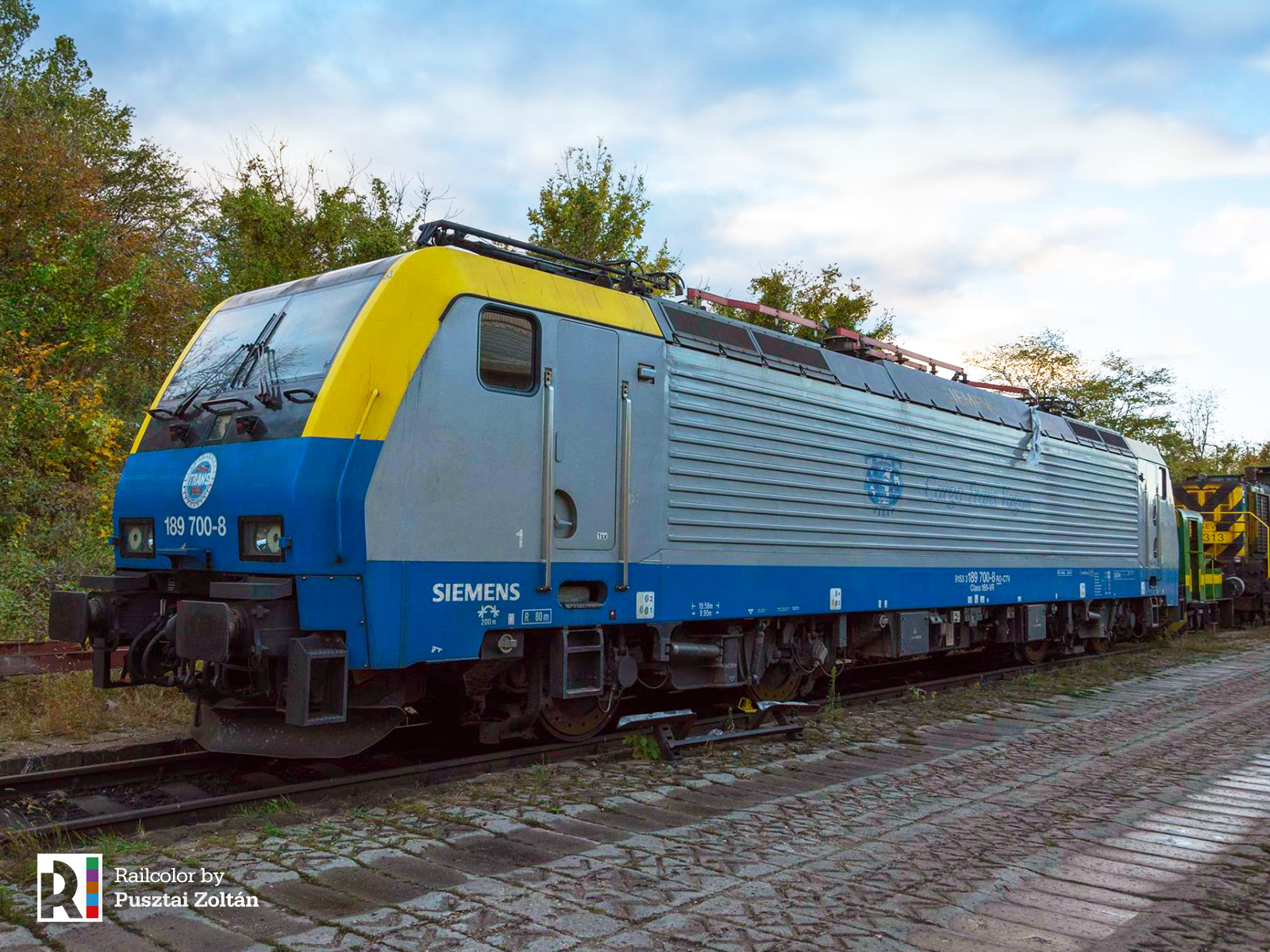 DB Fernverkehr: Out and about, the future 147 552 for DB Fernverkehr, to be operated on the Gäubahn between Stuttgart and Zürich.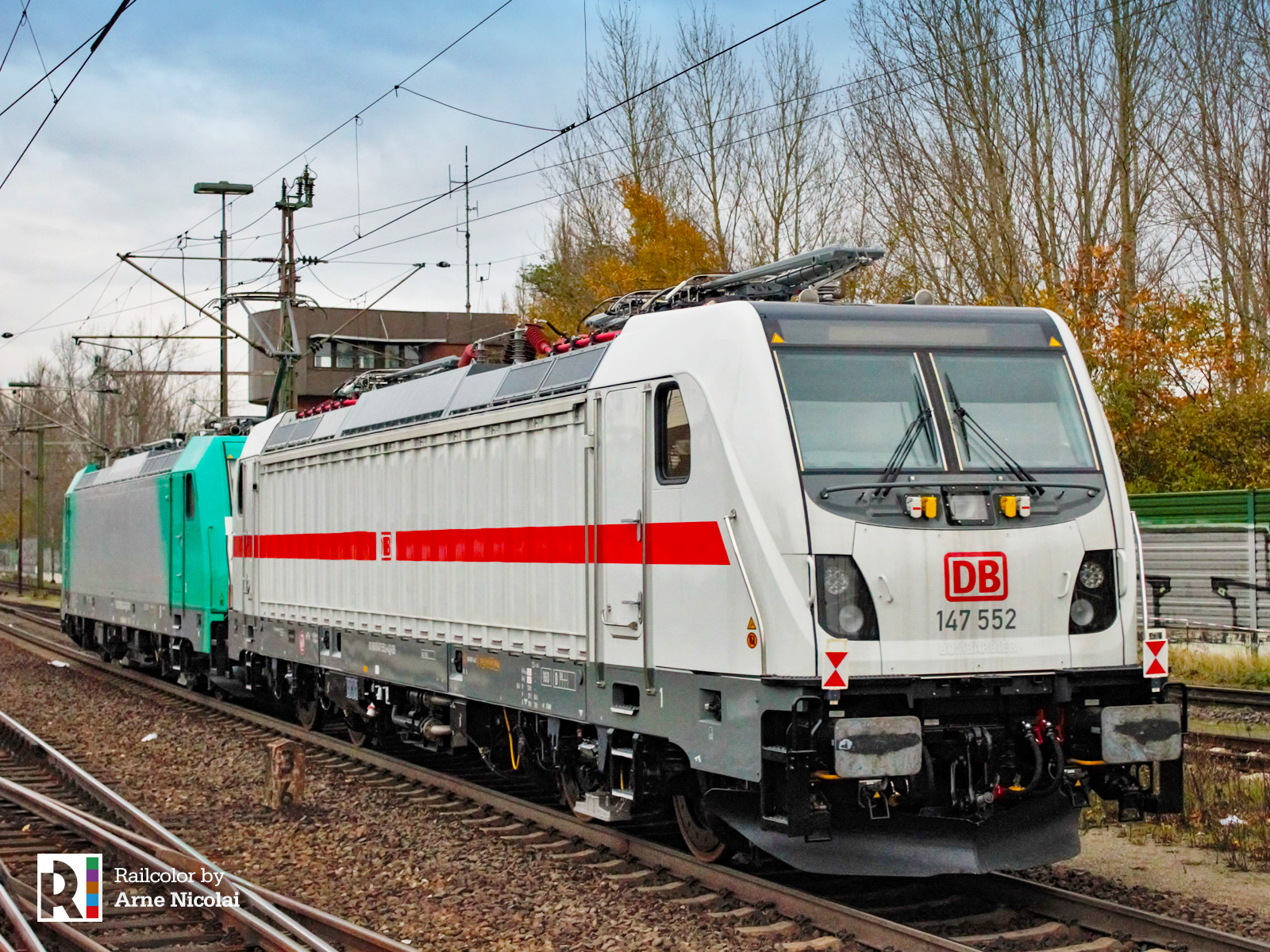 ELL: One new Vectron has been seen last week, the designated 193 281. Like 193 280 it is a DE/AT/CH/IT/NL locomotive. ELL now owns 7 such machines (256-260 and 280-281). See the full list here.
ELL > České dráhy: We are coming closer to a final design for the ten ELL Vectron locomotives that will soon enter service for operator České dráhy, the Czech state railways. The operator has released a new design proposal last week. Of course we could not let this pass by without making our own photoshop impression: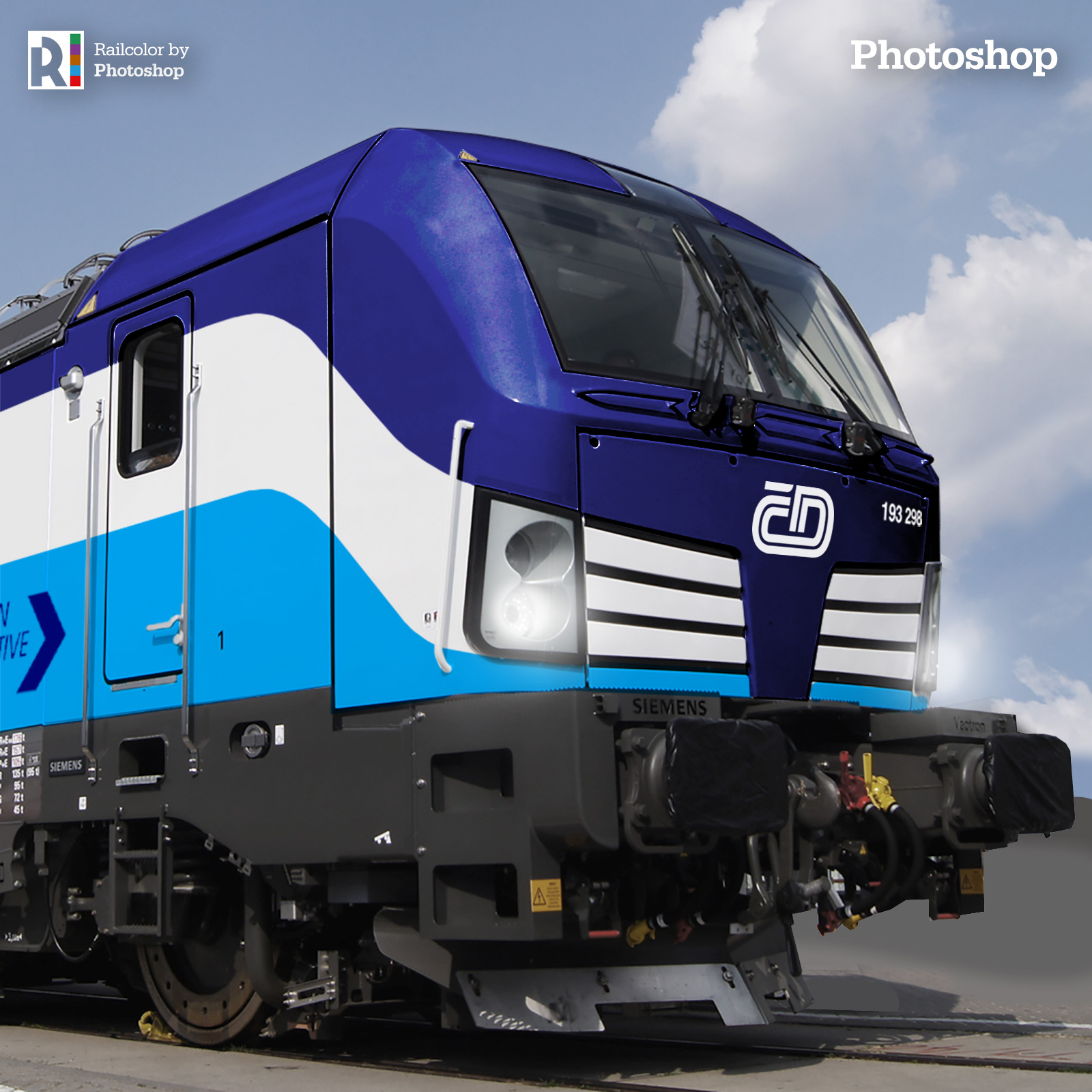 S Rail Lease: Railtrains.sk has released a photoshop image of the, according to them, final design of the Vectron locomotives the ZSSK (state railways of Slovakia) will lease from S Rail Lease. This new company has been selected to provide ZSSK with ten multisystem electrics, news that is now also confirmed by Railwaygazette.com. Locomotive 383 101 is the first of the batch that will be used for intercity services connecting Bratislava and Košice. S Rail Lease was established in July and property of S Slovensko (97%) and Slovenská sporiteľňa (3%), both part of Erste Group from Austria. The first three locomotives are expected to be available by December 10 2017, a further four by June 30 2018 and the final three by December 31 2018.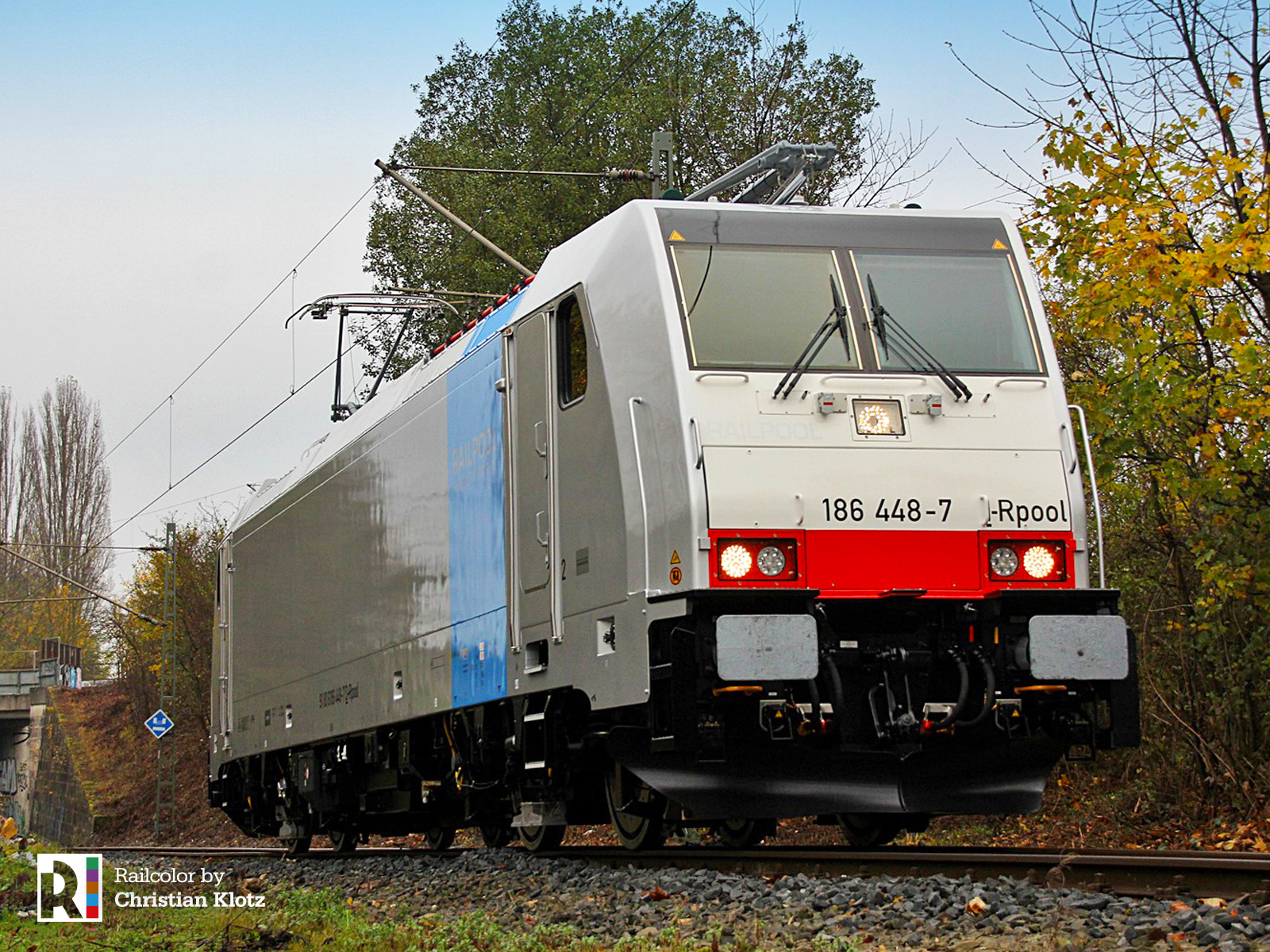 Railpool: On 07.11.2017, the next new TRAXX MS2e locomotive for Railpool completed its maiden run: 186 448 DE/AT/CH/IT/BE/NL. One day earlier, SRT 487 001 picked up three similar machines in Kassel: Railpool 186 446, 452 and 453.