The Dutch Railways (NS) are getting more and more Sprinter trains. After the 'Stadler Sprinters' now the Spanish 'CAF Sprinters' are joining in. On 19.10.2017, NS officially presented the new CAF Sprinter (SNG) at the Amsterdam Zaanstraat depot. CAF, a new supplier for NS, will deliver 118 EMUs with a total of 20.000 seats. The train is derived from CAF's Civity platform. During the past months, the SNG has been tested at CAF's in Beasain (ES), the Czech Velim test track and the climate test center in Vienna.
Have look around the new train in this 360 degree video:
All these new trains are necessary to increase the frequency of several 'Sprinter' connections. 83 additional services will be added with the introduction of the 2018 timetable next December. NS already introduced a 100 new connections last December. 'Sprinters' make up for a considerable part of the Dutch railway connections. 48% of travelers take a Sprinter for (a part of) their railway journey. Around 25% percent of these people also use an Intercity train. This makes the Sprinter an important connector in and between regions.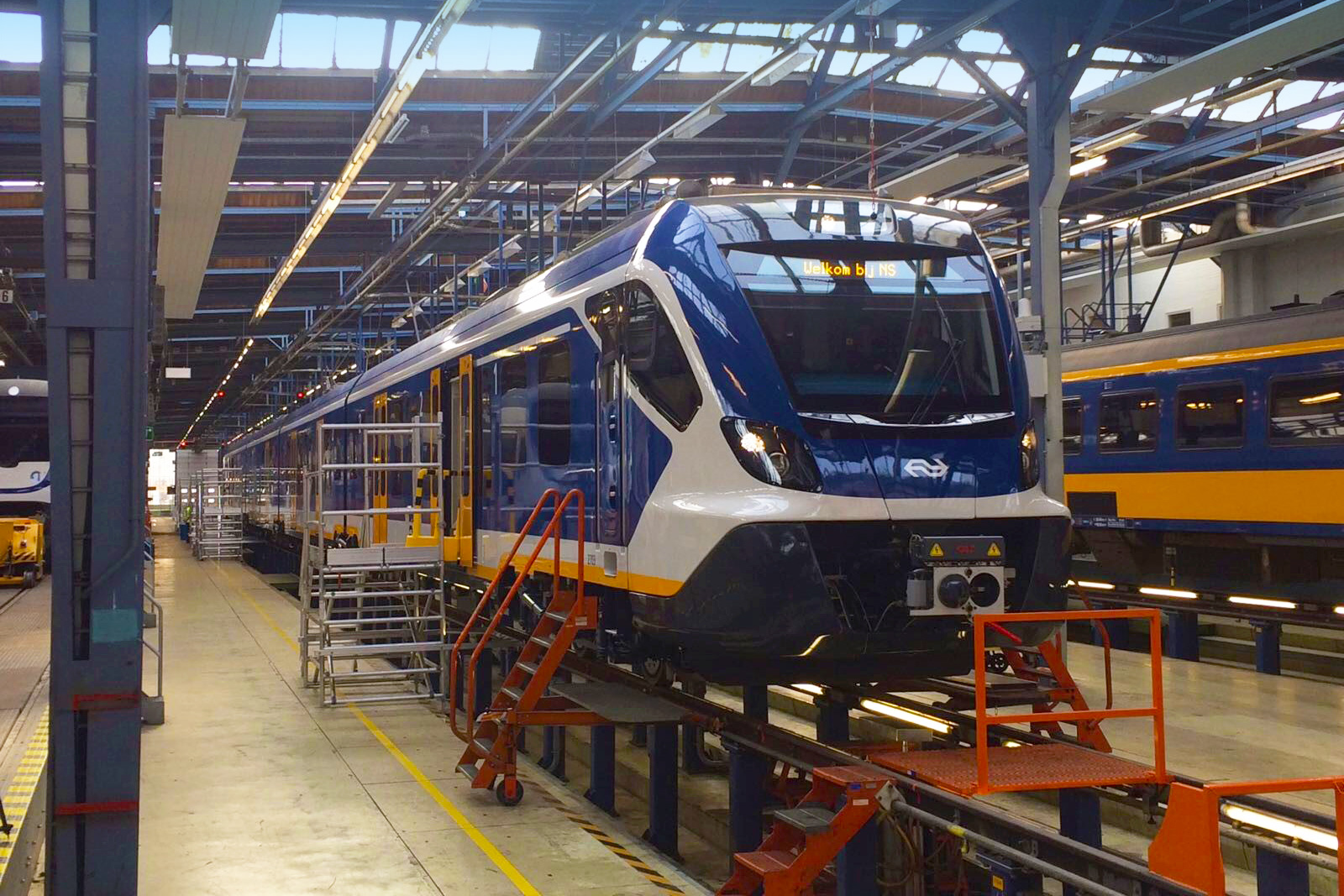 The trains will be phased in from 2018 in the northeastern provinces. The first of the new Sprinters will be operated around Amsterdam and The Hague.
Wilbert Wijns, Program Manager Sprinter New Generation: "Together with CAF, we begin the tests in the Netherlands, to get the new Sprinters certified. NS personnel will have to learn the train inside and out. Everything is focused on a reliable introduction in the fall of 2018."
NS is currently investing around 2,5 billion euro in new trains for regional and intercity transport. Older trains (VIRM) are getting modernized.
---
As of this week, daylight testing has started with SNG no. 2701. Two images made in Amersfoort and Driebergen-Zeist: