Spanish manufacturer CAF will now built and deliver 206 'SNG' EMUs to the Dutch railways (NS). The operator today made public that they have placed an order for another 88 units, on top of the 118 trainsets that are currently being delivered.
The SNG or 'Sprinter Nieuwe Generatie' is currently being phased in on short distance services ('Sprinters') in the Northern part of the Netherlands, starting around The Hague and Amsterdam. Test services commenced in November, and standard revenue service was officially started on 09.12.2018.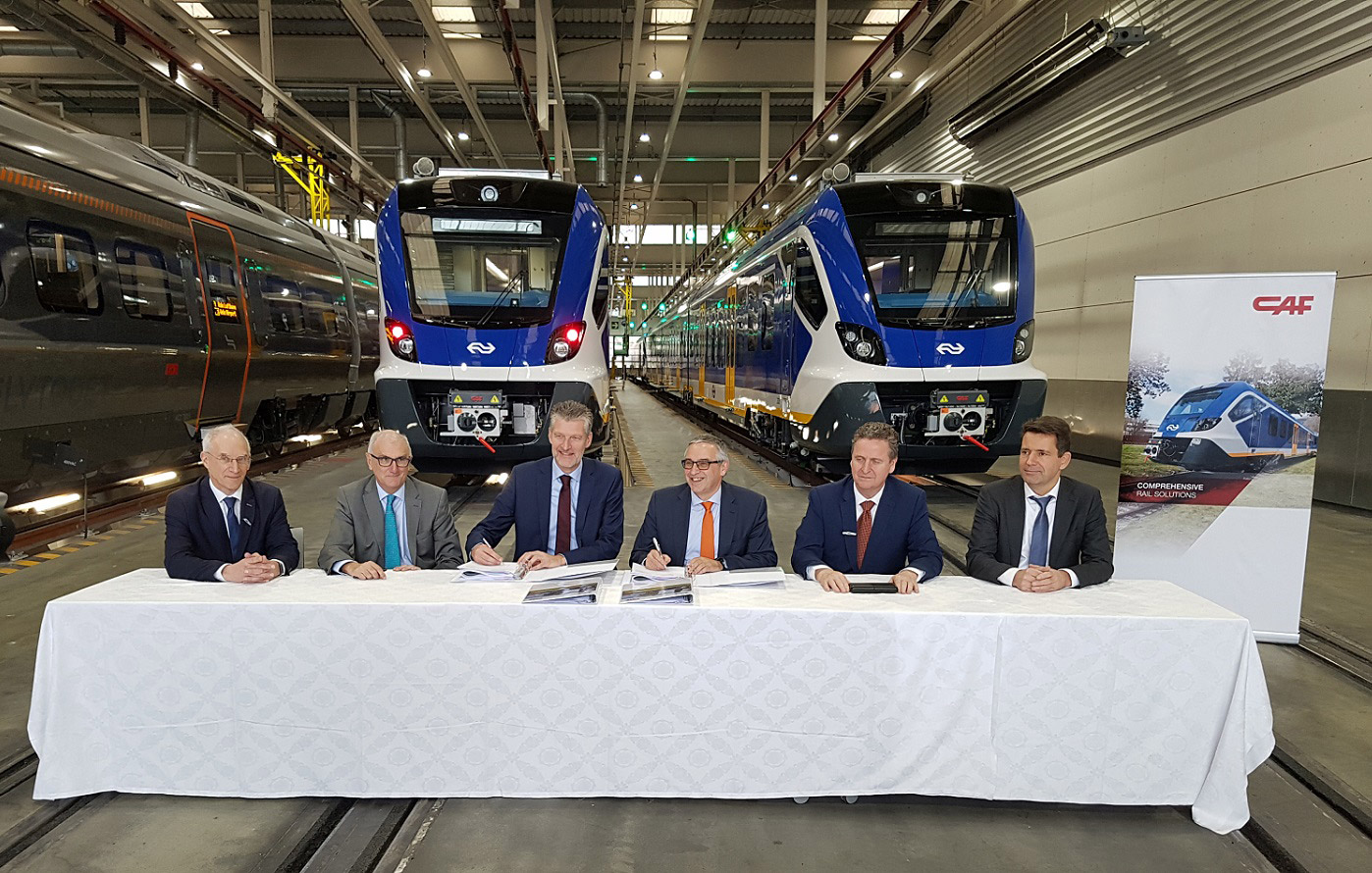 The new order has a value of EUR 400 million and adds another 15,000 seats to the fleet of NS. The current batch of 118 will be completed in 2020, the 88 extra sets will be delivered until 2023.
Railcolor: It is reported that the 2nd batch will comprise of 50 3-car sets and 38 extra 4-car trains. This will result in a numbering conflict for the 3-car sets, of which the NS will have 118 units in 2023 – The '2400s'  is already used for SLT Sprinter trains.
68x 3-car units > no. 2301-2368
50x 4-car units > no. 2701-2750
It is reported that the 2nd batch will comprise of 50 3-car sets and 38 extra 4-car trains