The Talent2 EMUs for 'Netz 3b' (also known as 'Netz Gäu-Murr') have arrived in the south of Germany. As of December they will be used between Crailsheim, Stuttgart and Konstanz/Freudenstadt. In September the last of sixteen units on order arrived at Stuttgart, where they will be allocated.
Title picture: Deutsch Bahn / Gottfried Stoppel
The land of Baden-Württemberg is the new owner of the designated 3442 200-215, which all have the prescribed BaWü in- and exterior design. Yellow and white on the outside, the 'low' as land specific symbol omnipresent in their interior. DB Regio is  the selected operator and is leasing the units from Baden-Württemberg.
Must-watch: this walk-through video made by Eisenbahn.tv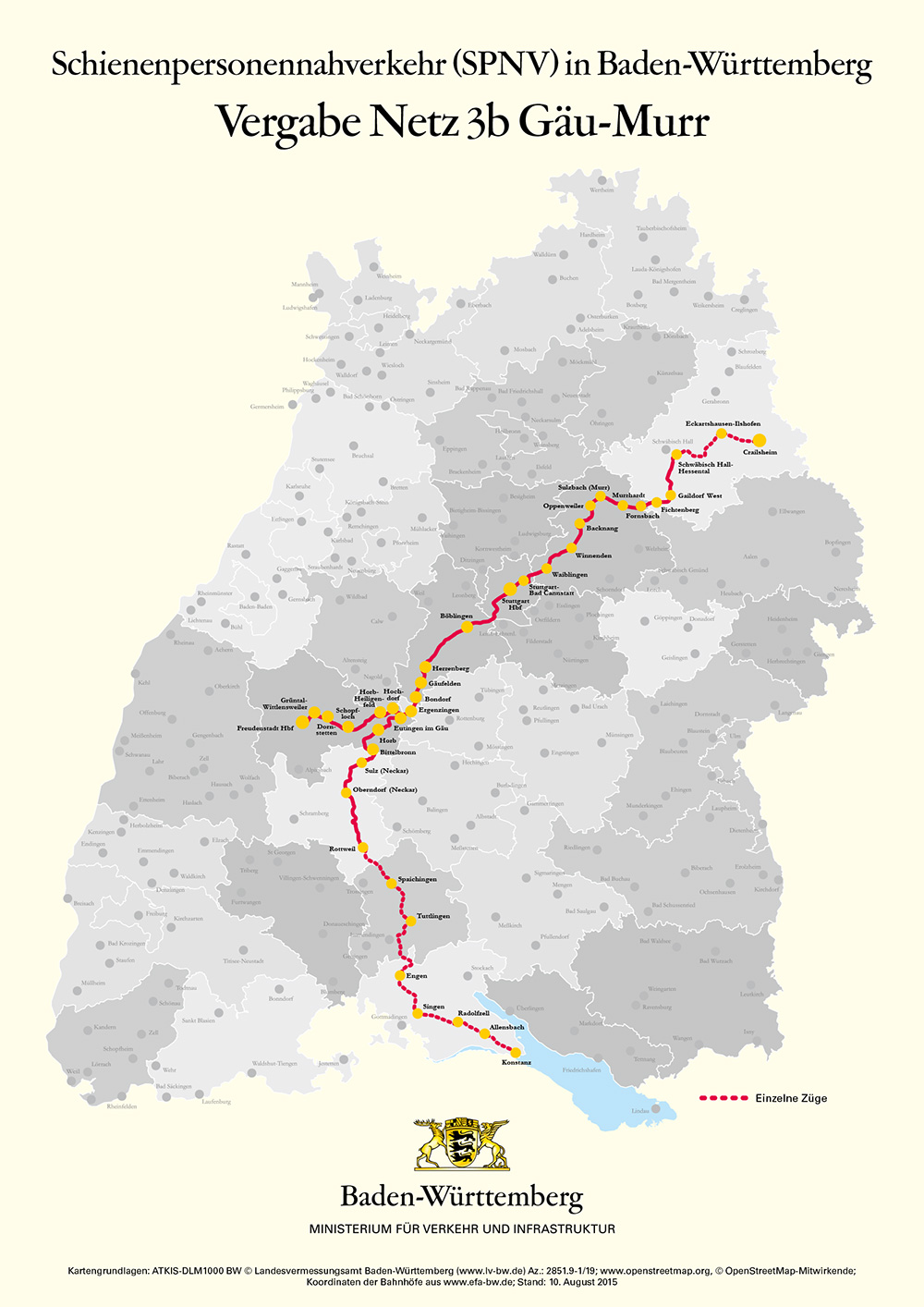 The 4-car trains have 229 seats, Wifi, airconditioning, power sockets and room for 30 bikes per unit. Their maximum speed is 160 km/h. The first 50 drivers already completed their training for the new type of trains. The era of the old loco-hauled 'Silberling' trains should soon be forgotten.
In September 2016 we visited the Bombardier assembly factory near Hennigsdorf near Berlin to see these trains being built.