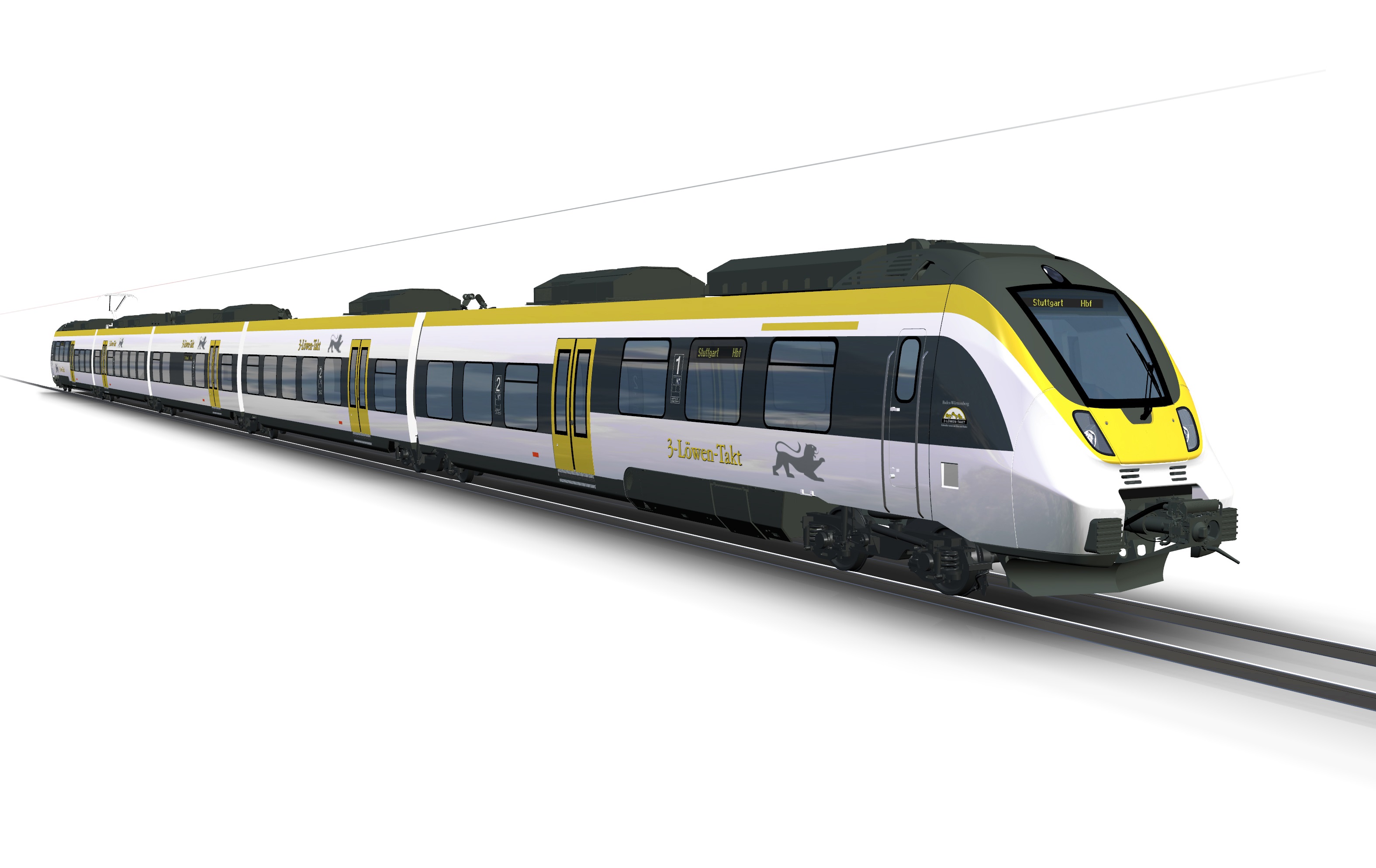 In 2019, Dutch railways' subsidiary Abellio will take-over passenger services on part 1 of the Baden-Württemberg (BaWü) "Netz 1" around Stuttgart. Go-Ahead was selected as preferred bidder for part 2 and 3 of the concession. Abellio selected Bombardier to deliver Talent regional trains for this contract.
Update 25.09.2016: Bombardier will not be delivering Talent2 trains, was showcased until InnoTrans 2016, but the newer version, the Talent3.
By 2020, 43 3-car (24x) and 5-car (19x) trains will be delivered, all in the "3-Löwen-Takt" design in yellow and white. They'll feature 163 or 273 seats respectively. These vehicles will be equipped with Wi-Fi and provide easy access for travellers with limited mobility as well as space for either 24 or 39 bicycles. The order is valued at approximately 215 million euro. The multiple-unit trains will be built at the Bombardier site in Hennigsdorf.