Welcome.
Every Monday

This Tuesday we bring you the latest news on new electric locomotives being built in Europe. New liveries and remarkable operator changes are also mentioned. Enjoy! Oh, do you have comments or questions, contact us here!

Alpha Trains Locomotive 186 206 has lost its Belgian '2814' designation. It is the first of the 'COBRA' batch of 40 units (186 196-235) that is now a normal 186 again.

ELL: filling in the blanks Our list of ELL Vectron locomotives is constantly growing. The lease company has 108 units on order. Our list now comprises of 90 Vectron different machines that have been outshopped:
193 201-230, 233-277, 279, 284, 289-295, 297-298 and 831-832
The missing ones with the higher numbers still need to be delivered. More remarkable was that there was no 231 nor a 232, until last week. We always suspected that it was because the 831 or 832 would receive new numbers one day, but no, that hope is gone now 😉 Last week a brand new '193 231' and '193 232' made their first appearance with a test run around Munich. Siemens 22225 / ELL 193 231 has the ELL branding and only two pantographs, Siemens 22261 / ELL 193 232 is white and has four.
Lineas Noooo! Lineas 1312 had a bump with a truck in the Waaslandhaven on 27.09.2017. The damage to 1312 is reportedly not too great.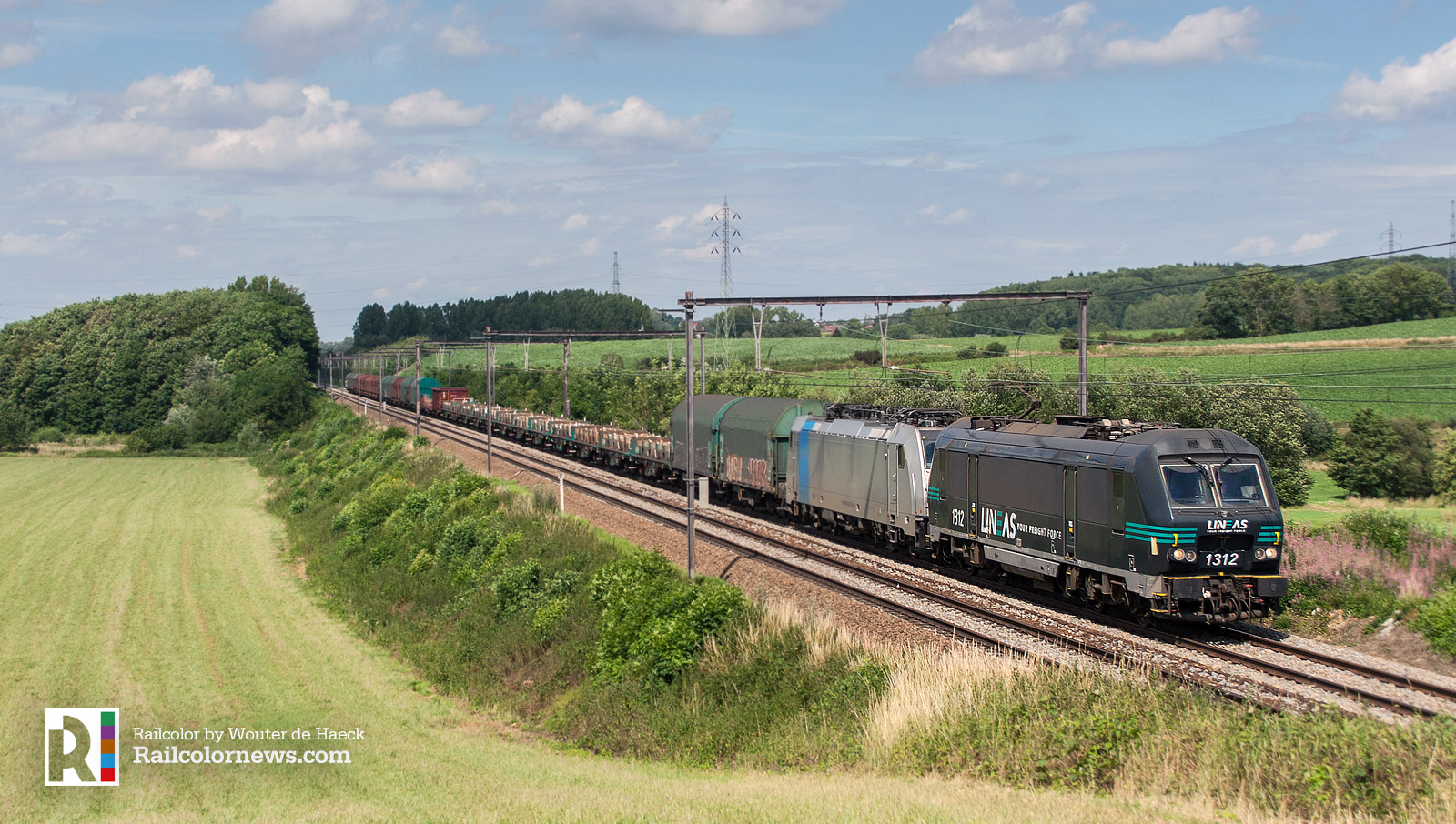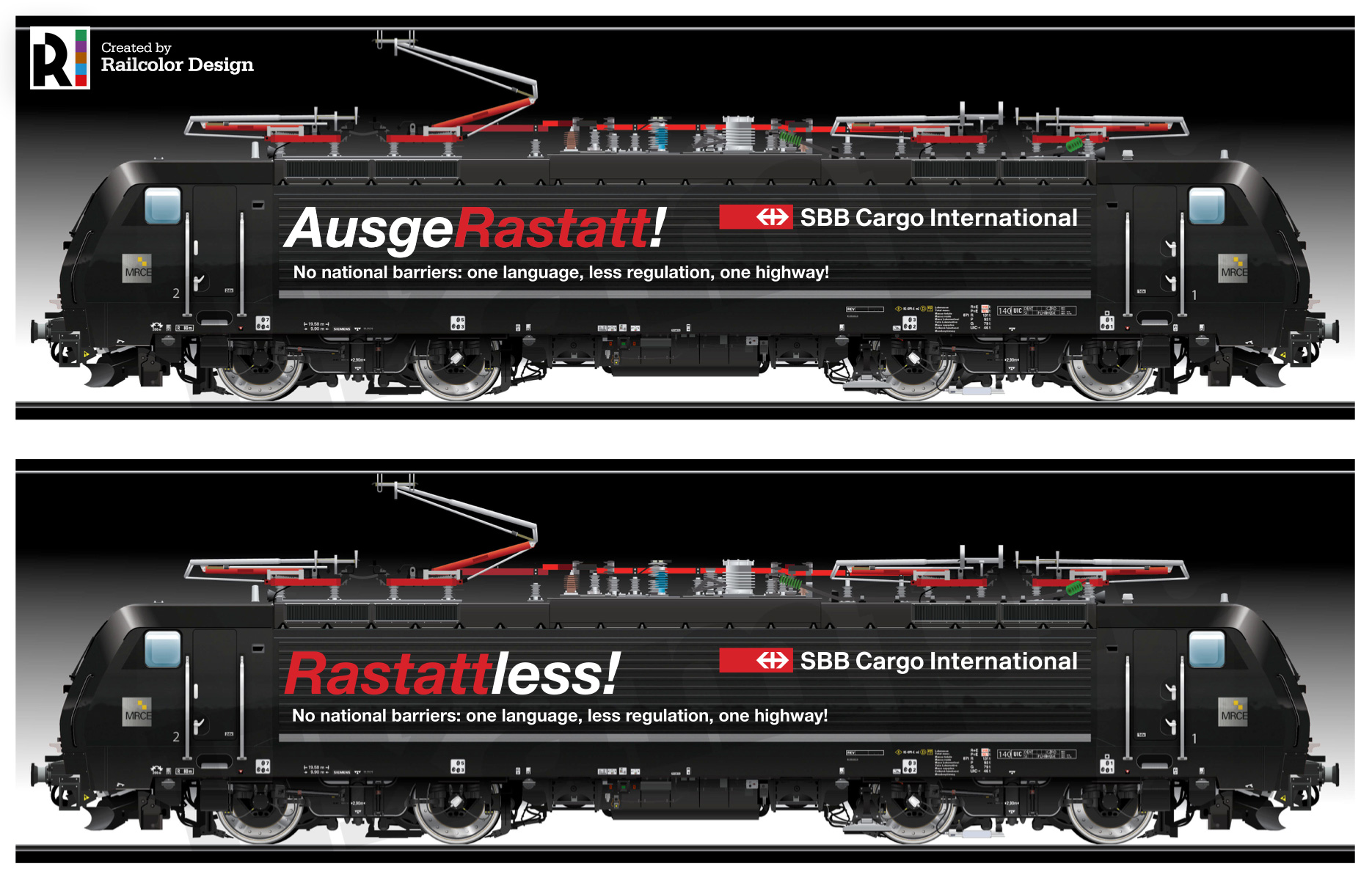 MRCE / SBB Cargo International made a statement by releasing lease locomotive ES64F4-290 with the slogans 'AusgeRastatt' / 'Rastattless'. Design by, well, us.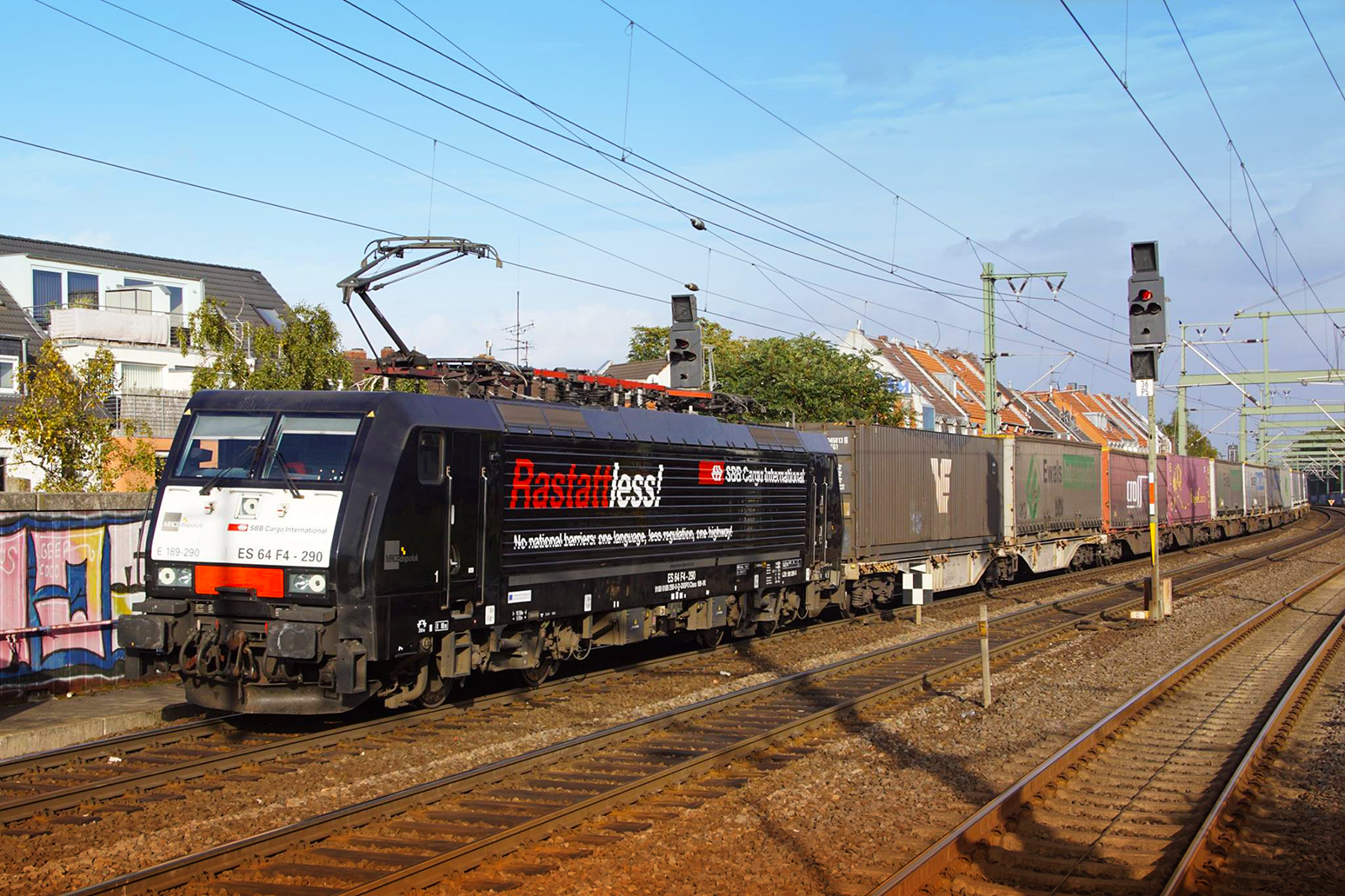 Railpool Lokomotion is letting go of more TRAXX MS locomotives. We already reported about 186 287, 288 and 290 being returned to lease company Railpool. Next ones that have left Lokomotion are 186 283 and 186 284. Their red striping is gone, part of the blue Railpool banner on their sides is still black though. These machines proved to be very popular with Rail Cargo Carrier Italia, the daughter company of the Austrian federal railways. They are hiring 186 283, 284, 288 and 290 now.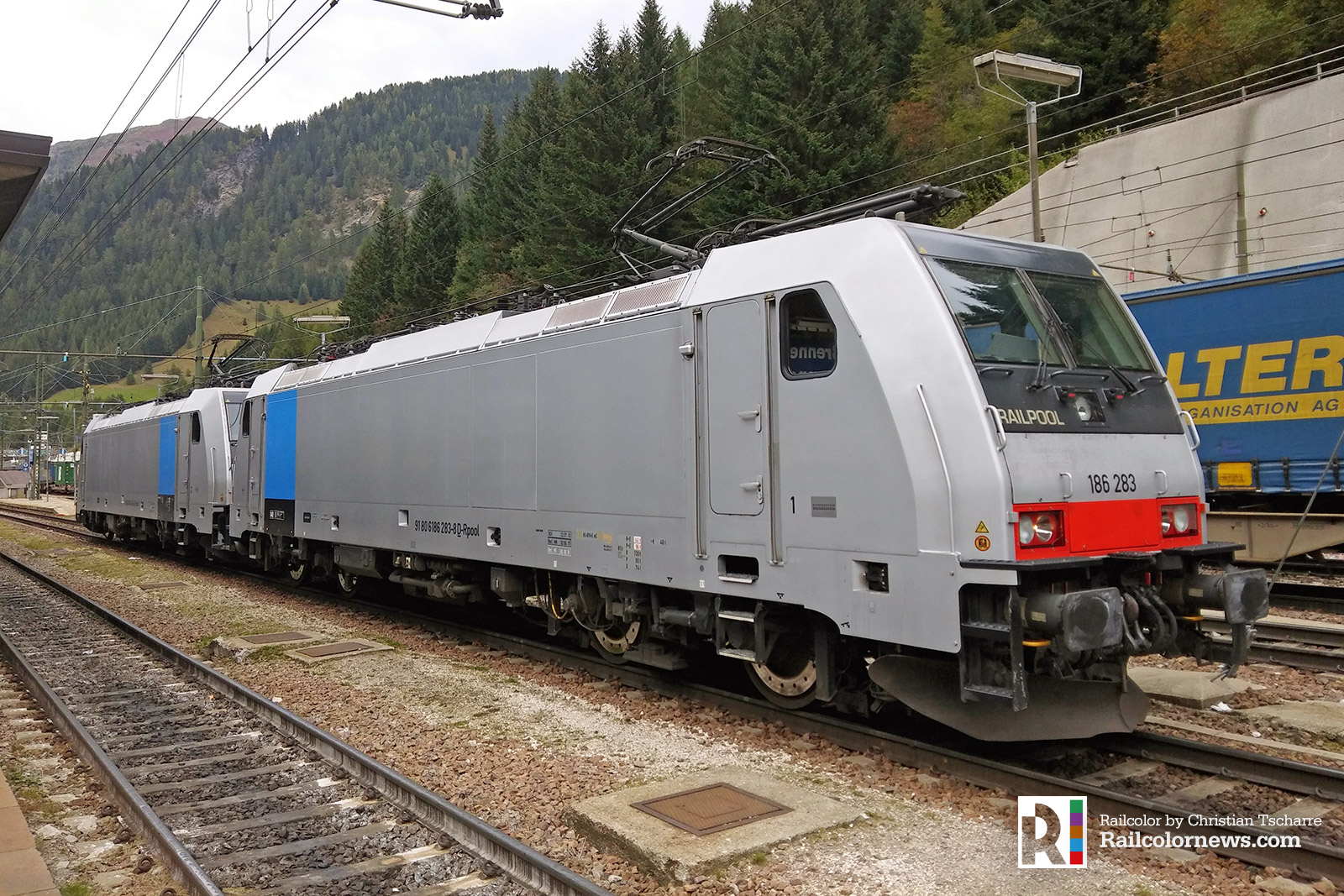 Railpool More 200 km/u Vectron locomotives with destination displays are being released from freight duty. After 193 801, now also 802 and 804 are being readied for their next assignment: Pulling passenger trains for DB Regio – We are than talking about the RE Nürnberg – Sonneberg services.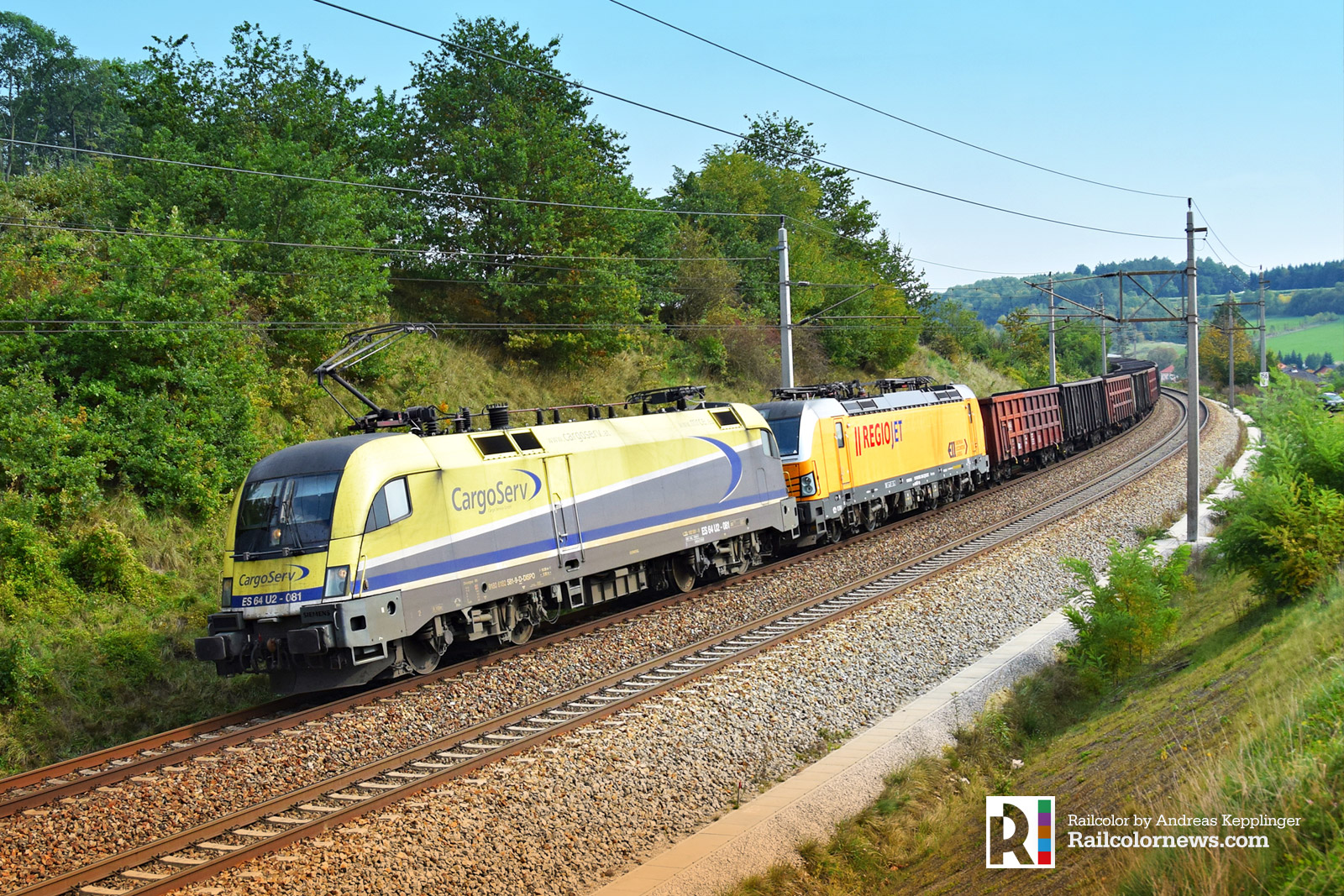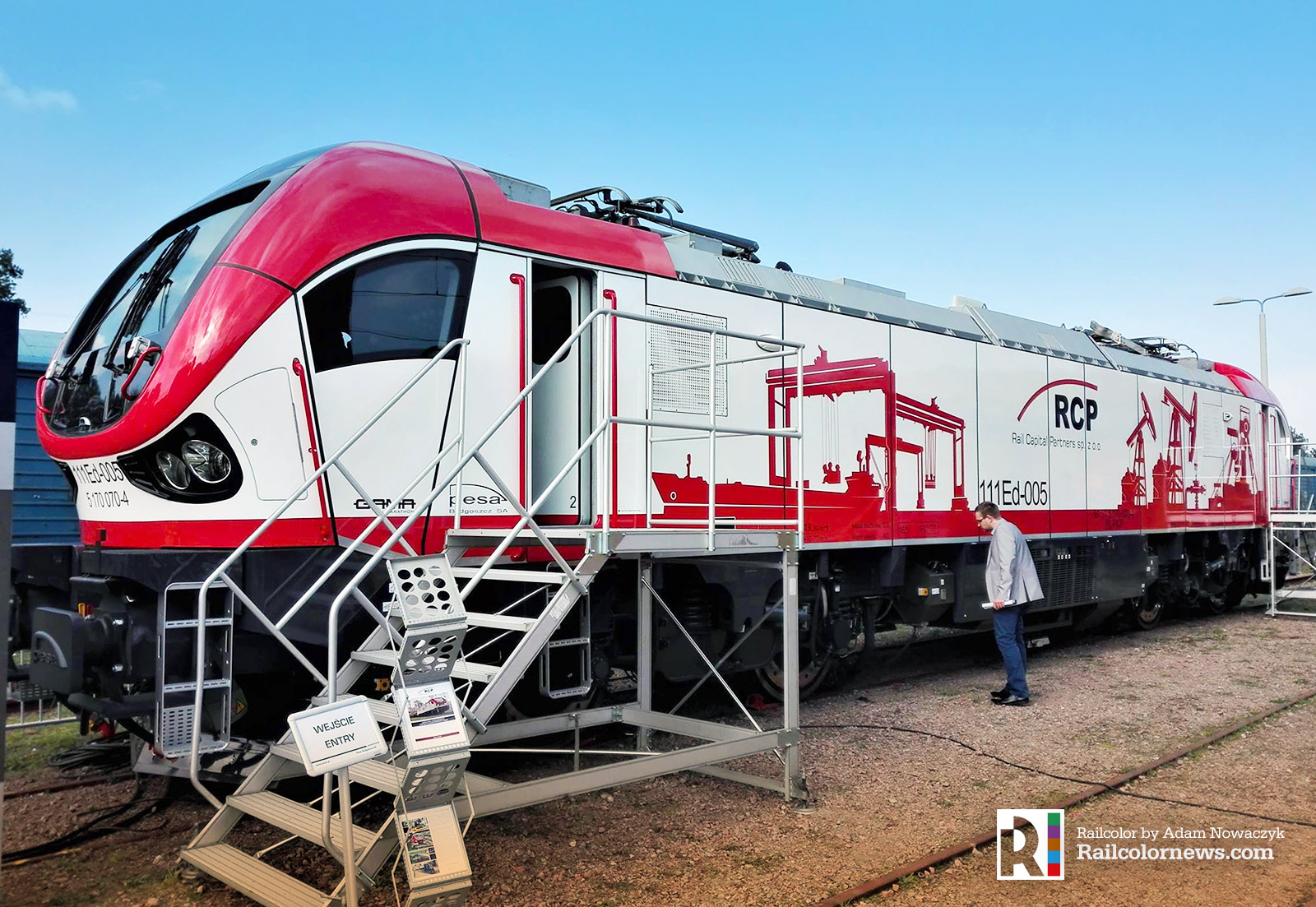 Rail Capital Partners Last week the bi-annual TRAKO trade fair was being held in Gdansk, Poland. It is one of the largest railway (rolling stock) fairs in Europe at this moment. It also has many life-sized trains on display. Three units attracted our attention; Captrain 193 895 was on display, Rail Polska's brand new 207E and Pesa Gama no. 111Ed-005 / 5170 070-4. Except for the two Gama locomotives in services with Koleje Mazowieckie, all other machines of this type were delivered in a silver livery without any remarkable logo or striping. With the 005 this has changed. The machine has a red and white wrapping featuring silhouettes of multi model terminals, boats, and old-skool oil and mining installations.
RCP is for 51% owned by the manufacturer of this locomotive: Pesa. The Polish Development Fund has the other 49% of the stakes. The 111Ed-005 is the fourth locomotive of the Gama type with shunting module for RCP (111Ed 002-005). Rynek-kolejowy.pl states three more are on order. Interesting: the newer machines feature a Volvo diesel motor for shunting, instead of the Caterpillar one as used in the prototype 111Ed-001 from 2012.

Softronic We expect more Trans Montana locomotives to be released in the next months. Among them will be more locomotives for LTE and the first units for Green Cargo.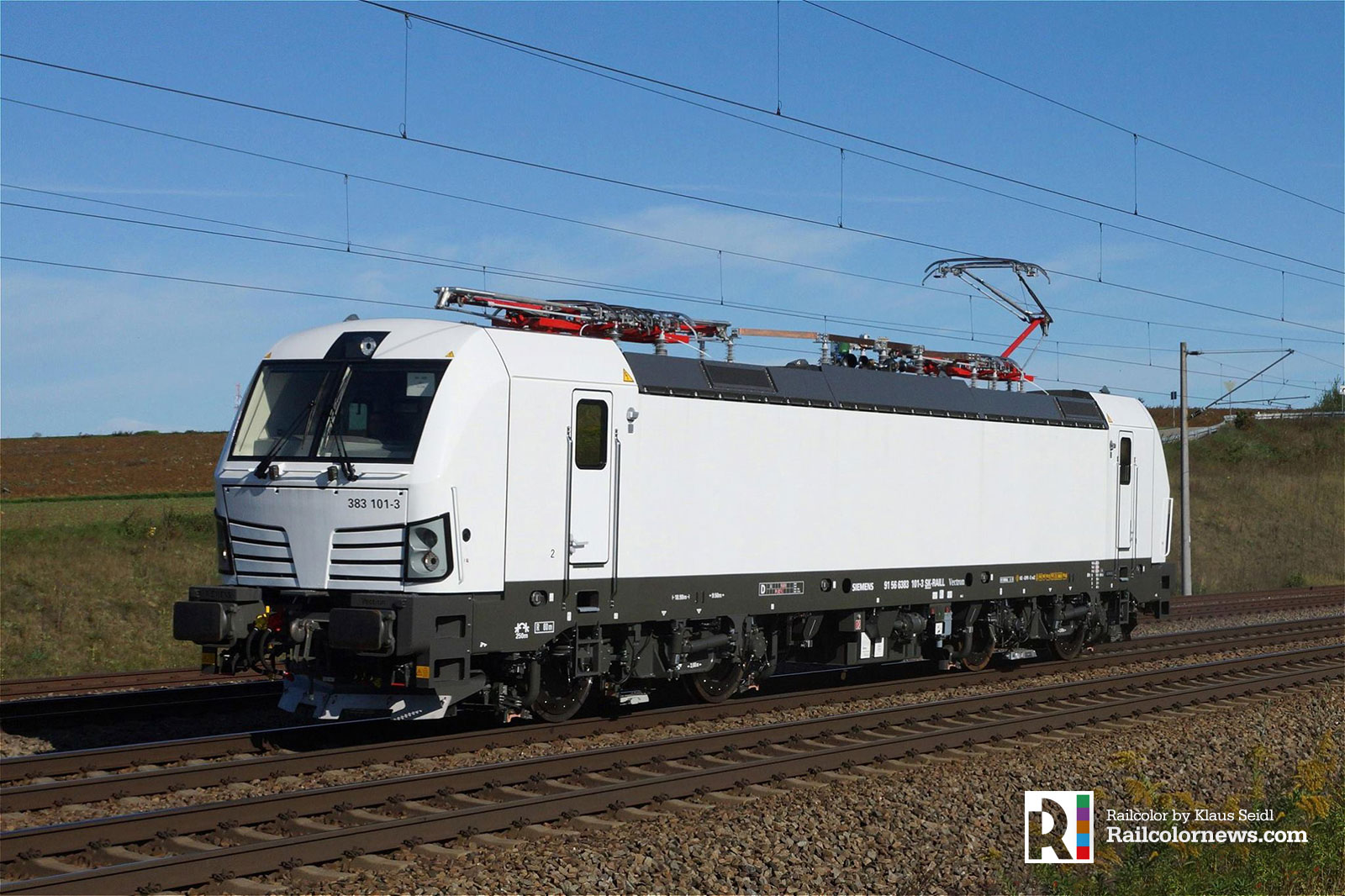 S Rail Lease Is a new company to us, based in Bratislava, Slovakia. On 15.09.2016 a white painted Vectron with designation 91 56 6383 101-3 SK-RAILL (short: 383 101-3, Siemens 22259) was released from work and completed a maiden run. We have no official information yet who is going to operate this locomotive. ZSSK (the Slovakian state operator) has recently tested the Vectron. Czech freightoperator Unipetrol Doprava is awaiting delivery of its first Siemens locomotives.
PKP IC and Pesa A true hybrid Gama locomotive is coming. Remember? On 06.10.2016, Pesa and PKP IC signed a memorandum of understanding for developing a dual mode locomotive (diesel and electric). The project is supported by the NCBiR (National Research and Development Centre). One 4-axle prototype locomotive will be built, with 2.8MW power in electric mode and with a combustion engine of 1.8 MW. Its maximum speed will be 160 km/h. Now Pesa and PKP IC (!) have signed a contract for the delivery of a dual mode Gama locomotive.