Welcome.
Every Monday

This Tuesday we bring you the latest news on new electric locomotives being built in Europe. New liveries and remarkable operator changes are also mentioned. Enjoy! Oh, do you have comments or questions, contact us here!

General Interesting item on Railjournal.com: Danish infrastructure manager Banedanmark says a DKr 55m ($US 8.8m) grant funding programme to help rail freight operators fund the installation of onboard ETCS equipment on their locomotives will come into effect on October 1. Read more

BLS Cargo Vectron no. 408 is currently making test runs at the VUZ Velim test center in the Czech Republic. It has been seen together with Railpool 187 315 and 187 002. no. 410 and 411 have the BLS logos and mountainscape stickers now.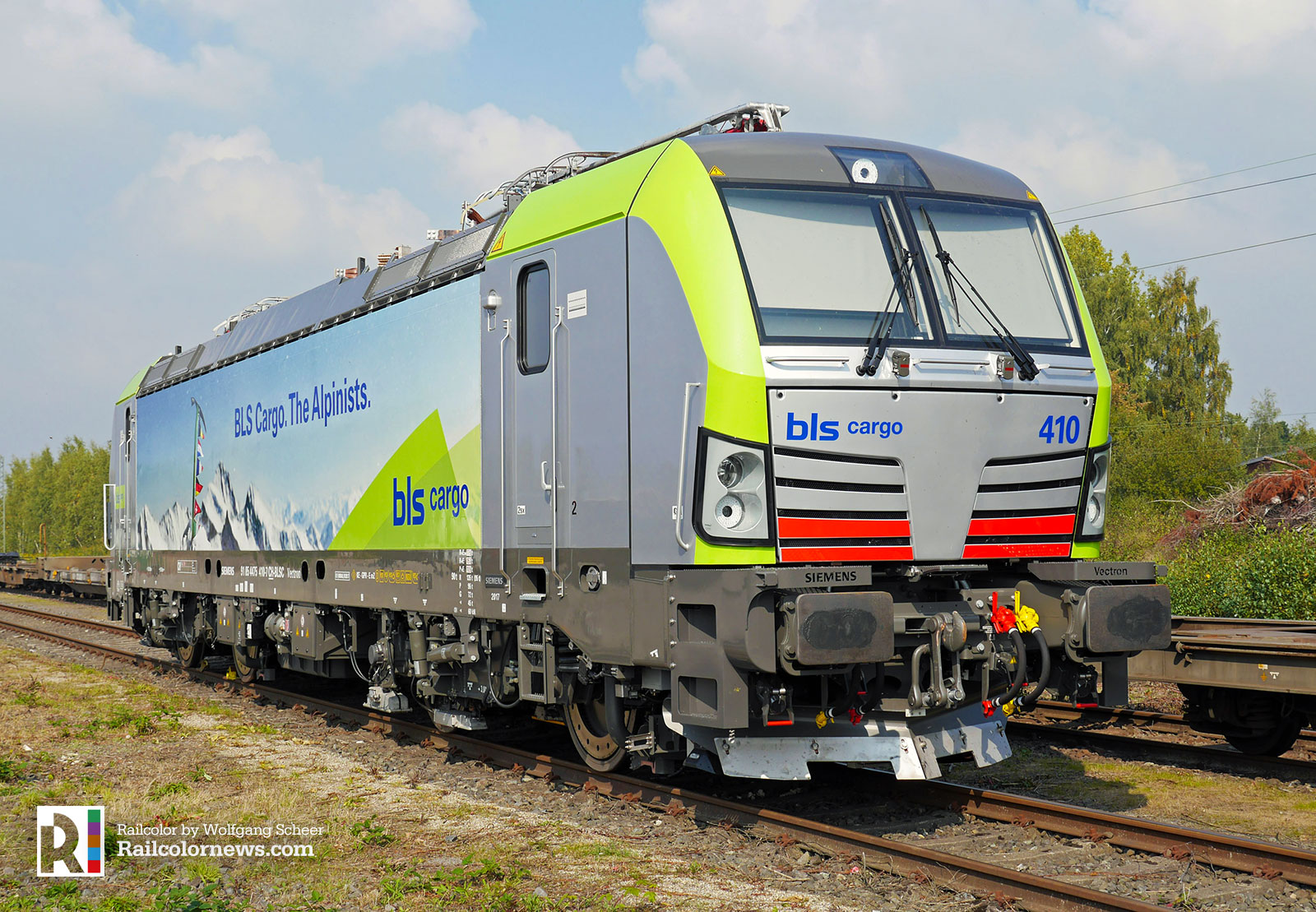 In order to compare the two different liveries of the BLS Cargo locomotives, take a look at these images. BLS Cargo 405 (old) and 406 (new):
This slideshow requires JavaScript.

Captrain / ITL 193 783 now has the full Captrain livery
Industrial Division Since the end of last year is the new owner of Newag Dragon locomotives E6ACT-001, -002, -003 and -004. This company applies a black livery to its fleet with red and white 'Cargounit' logos. The  E6ACT-002 and 003 both have Cargounit logos and lost their STK markings.
GySEV You must have read it, the GySEV Vectron fleet of 9 is now complete. Highlight of last week: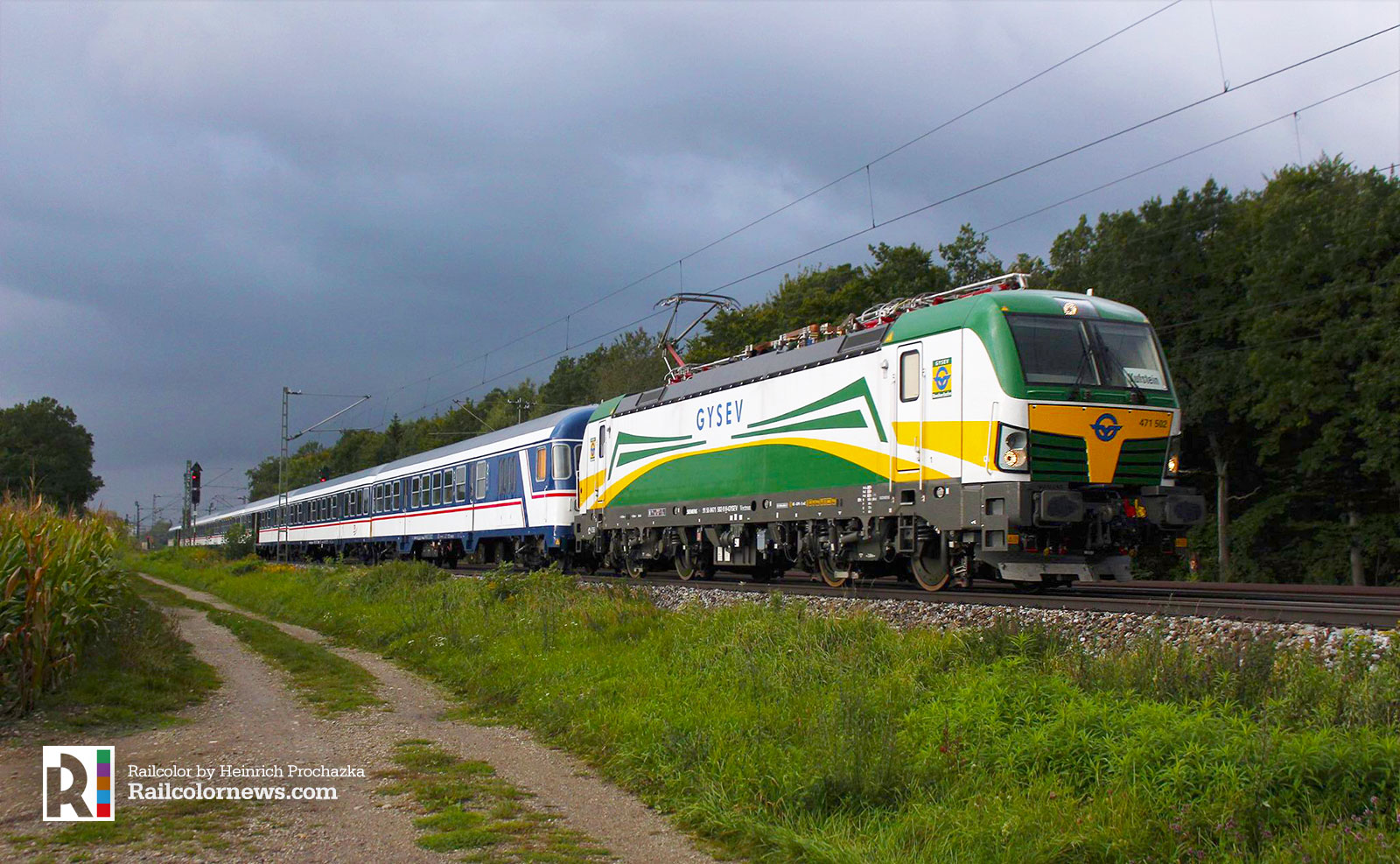 MRCE The yellow and silver ES64F4-205 is back in the Netherlands. During the past years the machine was used by PKP Cargo, but it did not run in the Netherlands anymore. On 21.09.2017 the locomotive came into the country via Bad Bentheim, from where it has be towed by Railexperts locomotive 9901. Also, running on its own power is not possible at this moment. The locomotive is being used for tests.
MRCE Various ES 64 F4 news:
MRCE Interesting detail from the reportage about the Linz workshops. ES 64 U2-011 is the very last U2-locomotive that was in active duty in the yellow/silver Siemens Dispolok livery. Will it be black?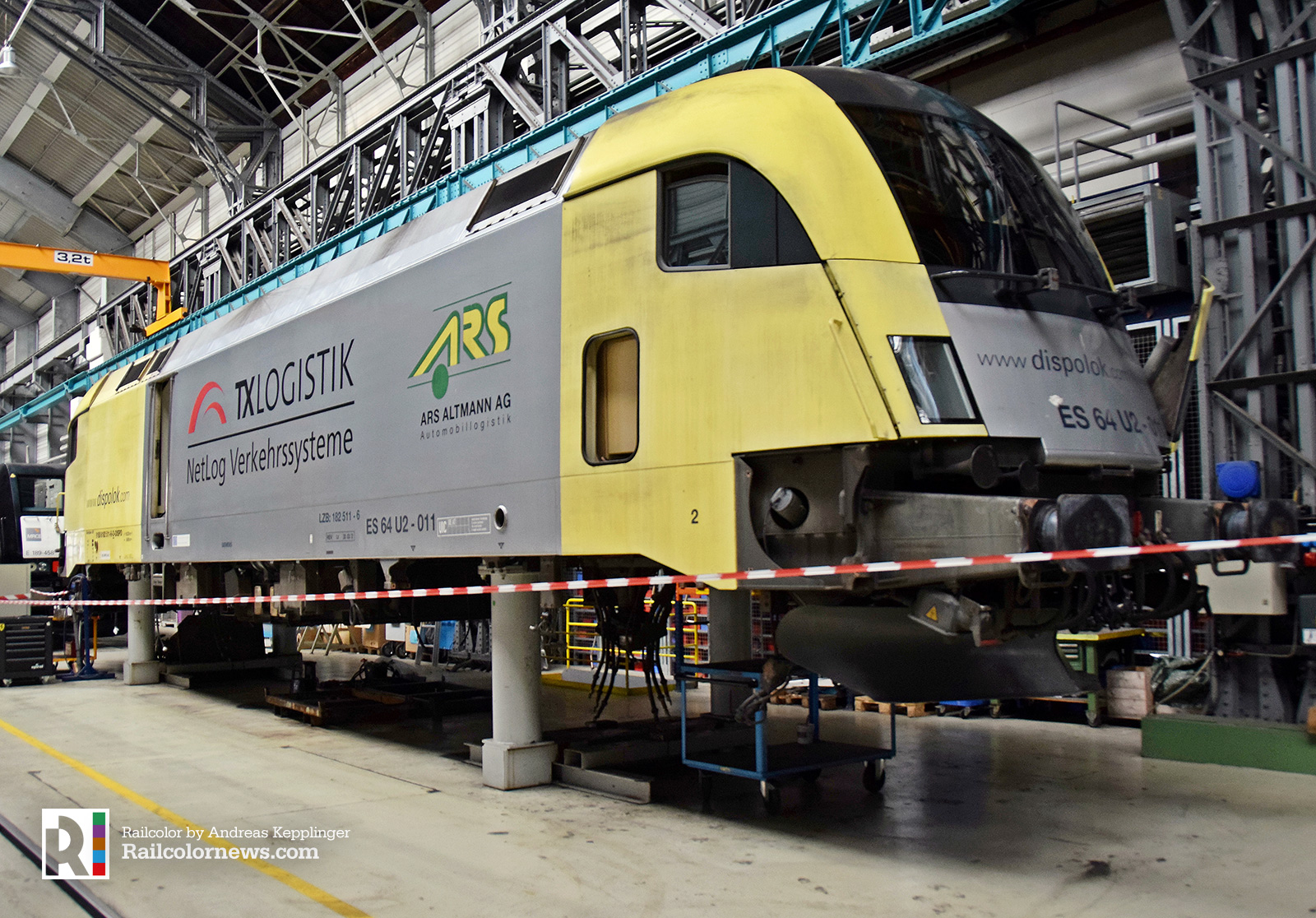 Railpool Lineas is a relative new customer to Railpool. The Belgian railfreight operator will hire a large batch of Railpool TRAXX MS2e electrics in the next years. Alpha Trains (AT) locomotives of the same type will be returned to the lessor. As the AT electrics are either DE/AT/BE/NL or DE/BE/FR configured locomotives, the Railpool machines will have more, different country specific packages. During the past weeks several interesting moves were documented in and to Belgium:
186 299 – CZ/DE/AT/BE/NL/SK/H – has been seen in Belgium
186 450 – DE/AT/CH/IT/BE/NL – has been seen in Belgium
186 455 –  DE/AT/B/NL – now hired to Lineas
Lineas already has Railpool 186 291, 293, 252, 253, 254 and 255 in its fleet
186 451 – DE/AT/CH/I/B/NL – not involved with Lineas, but this machine was also first seen last week. Like the 450 it has LED light, a red and white front and I-Rpool markings above the right front light
RCP Today, the TRAKO 2017 railway fair opened in Gdansk, Poland. In display are various new colorful trains. Among them are Vectron in the livery of Captrain and a Pesa Gama locomotive in red and white with the logos of RCP. More later.
Siemens Last but not least, did you already read our full feature story about the Siemens Charger diesel locomotives in the USA? Check out the article of this Vectron-nephew: