Yes they did it again. Lease company Alpha Trains and operator TX Logistik have released three new 'theme locomotives', meaning two Vectron machines with a special wrapping. 193 556 now has 'a license to rail', while 193 557 is a 'daily hero'. 193 558 was first seen on 03.09.2017 and the machine is a 'natural talent', 193 559 has a similar design but a different slogan: 'Naturail'. Enjoy these fine images:
Pictures by Timo Albert, Timothée Roux, Andreas Kepplinger and Johannes Unverferth, thank you guys!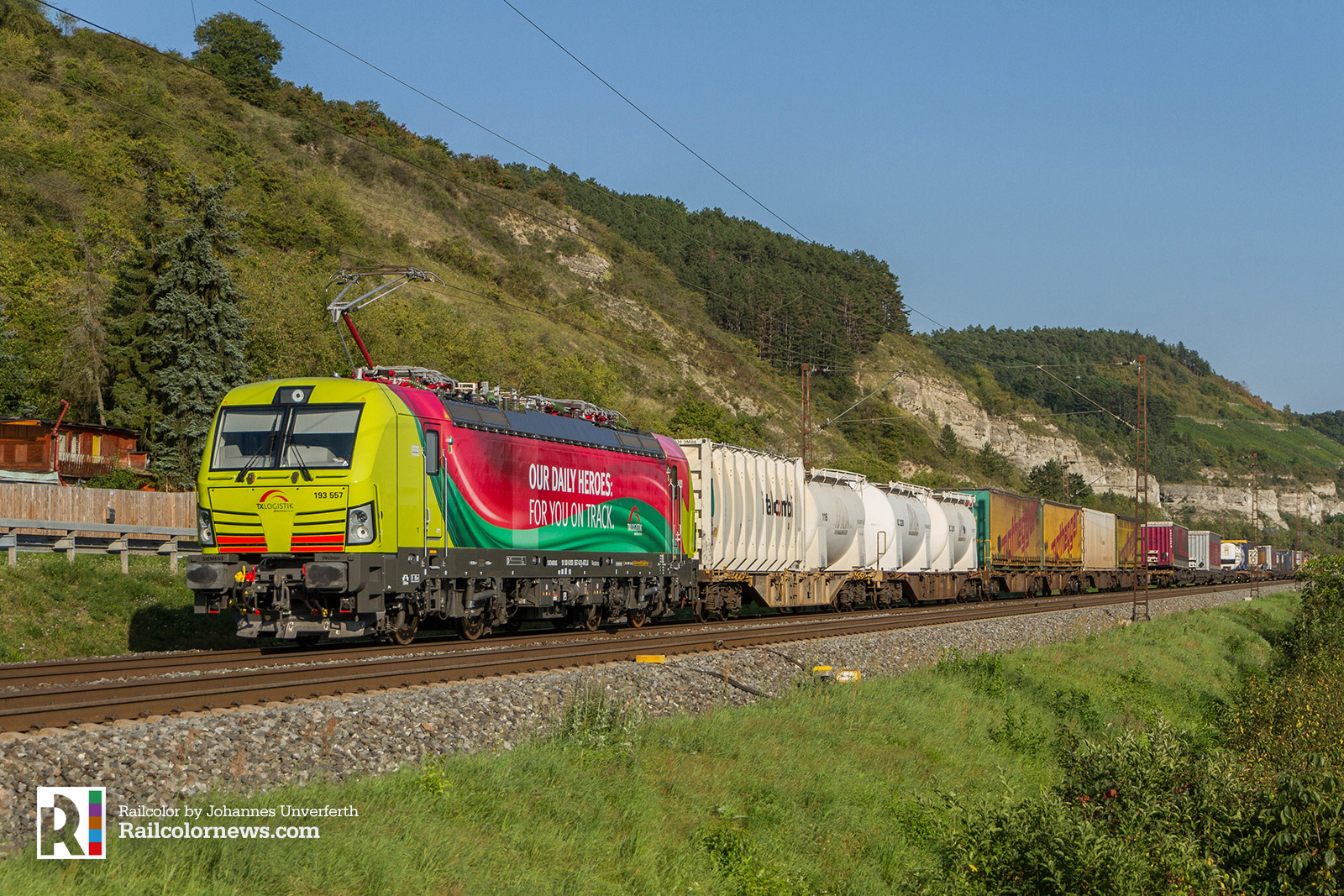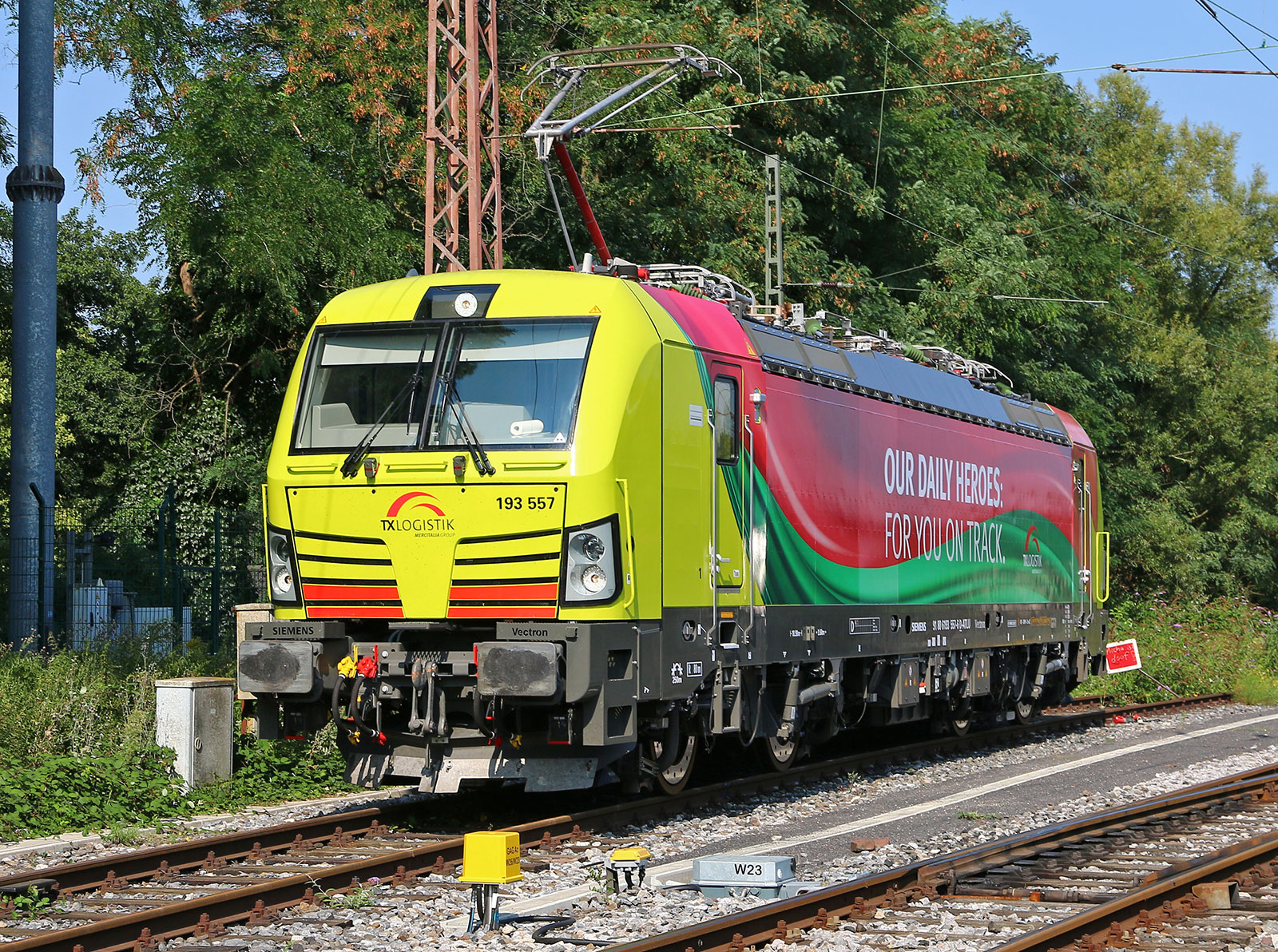 All nine Vectron locomotives for Alpha Trains that have been delivered so far (two more to come), are operated by TX Logistik and do have special stickers. We reported about the other ones earlier:
193 550: 'Zwei Pole mit Enormer Zugkraft'
193 551: 'Zwei Pole mit Enormer Zugkraft'
193 552: 'Responsibility Driven'
193 553: 'Responsibility Driven'
193 554: 'TXLeitwolf'
193 555: 'Offroad'
193 556: 'License to Rail'
193 557: 'Daily Heroes'
193 558: 'Natural talent'
193 559: 'Naturail'
Read more about Alpha Trains Vectron locomotives on Railcolor.net.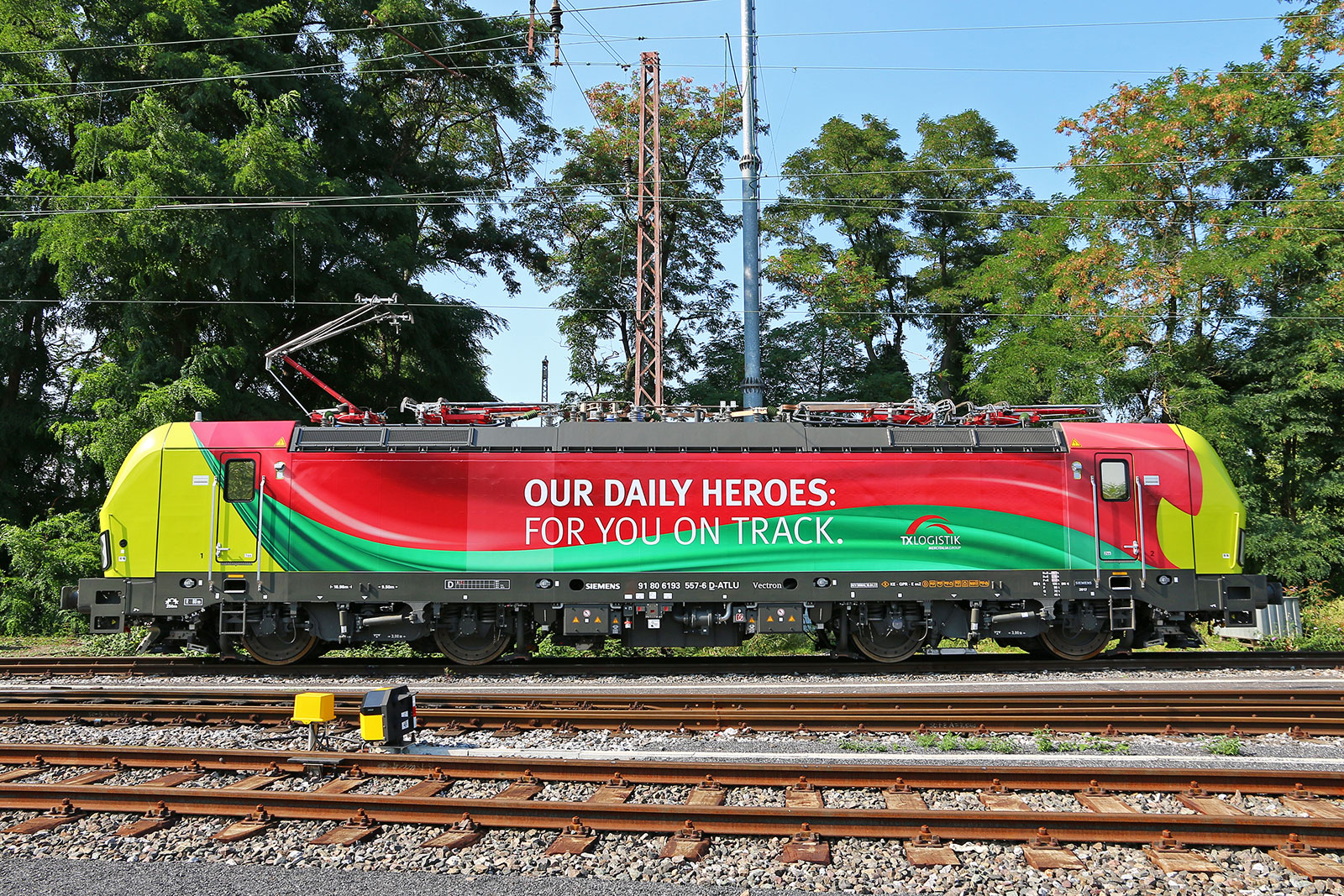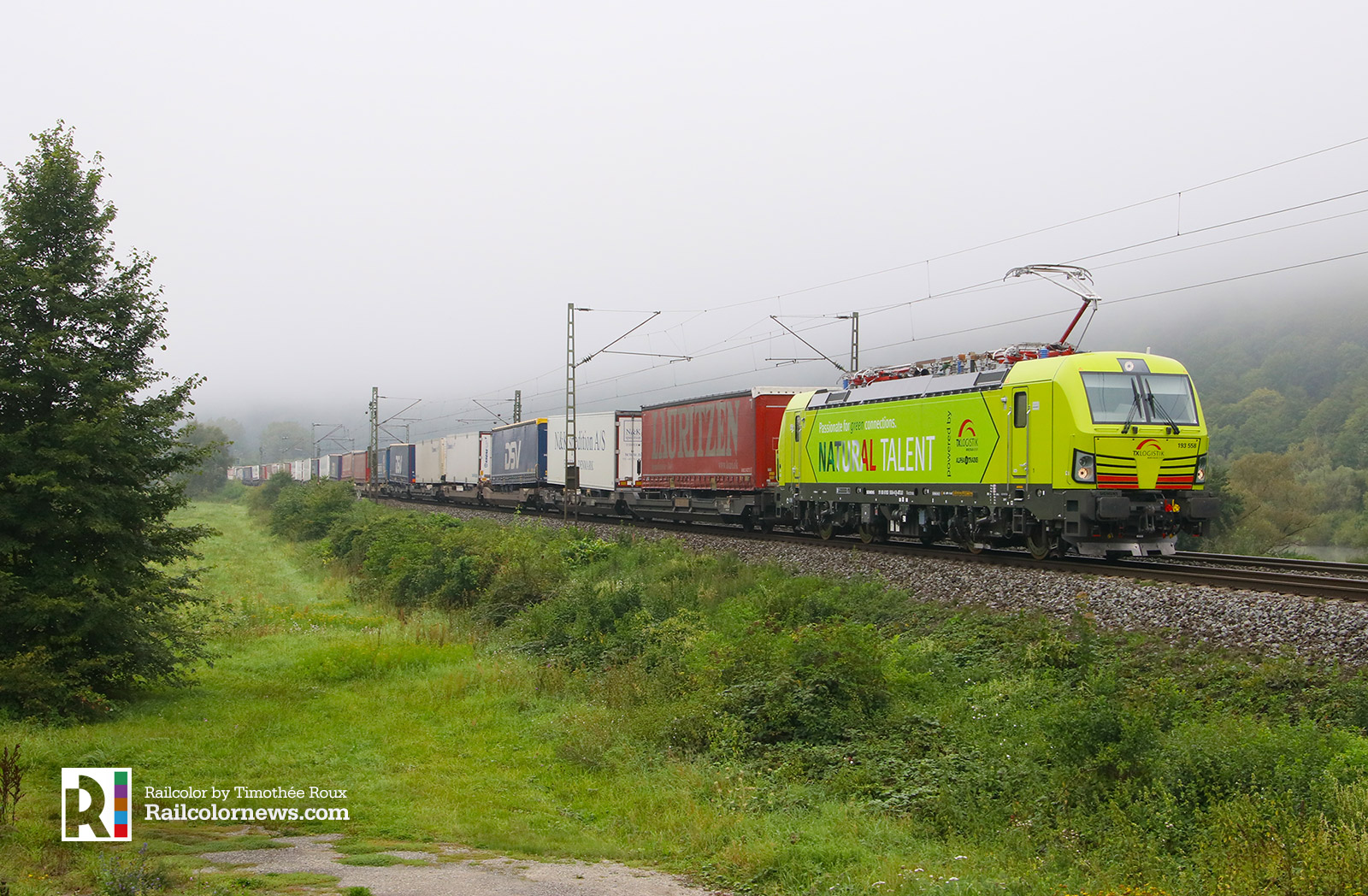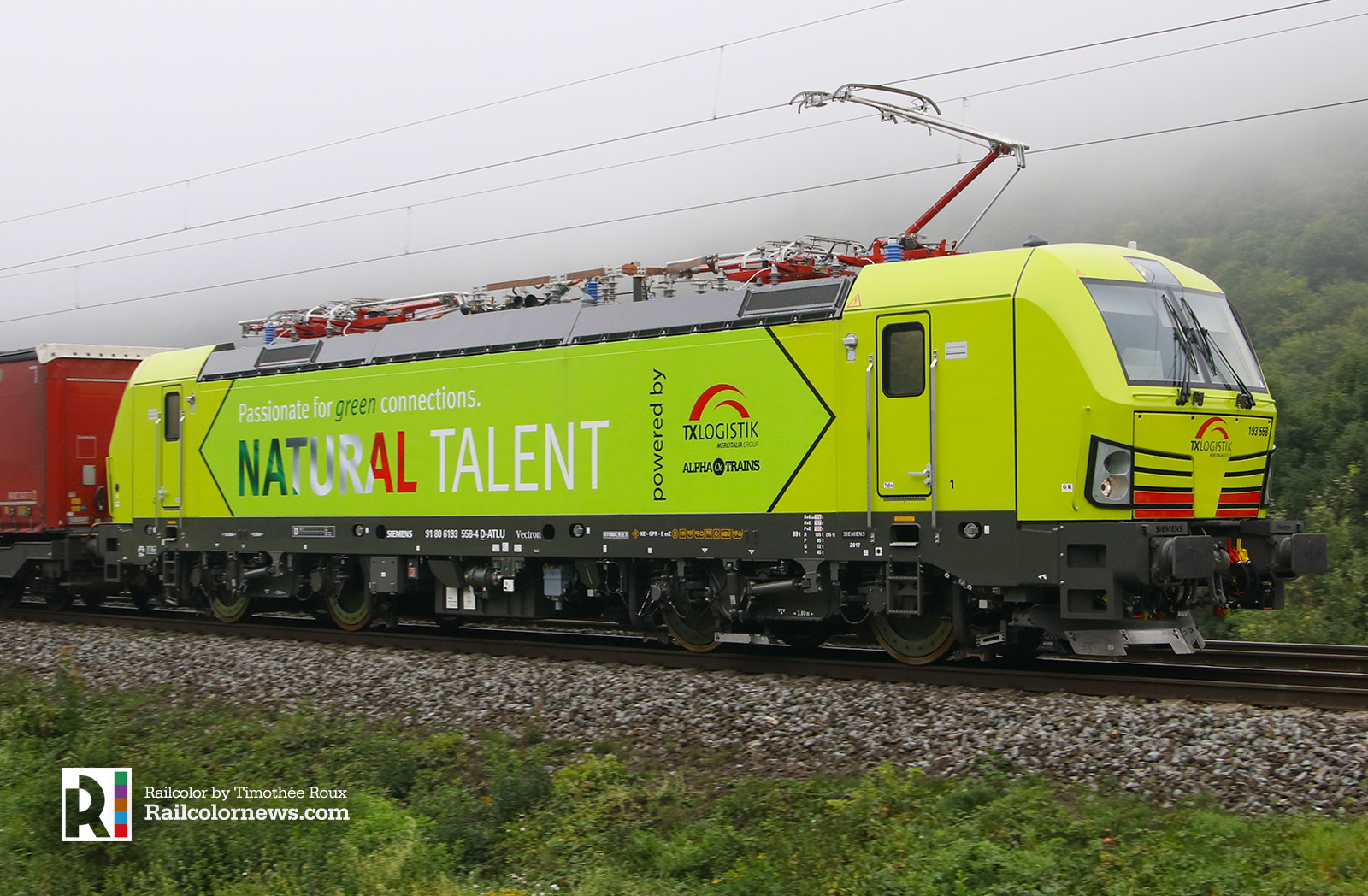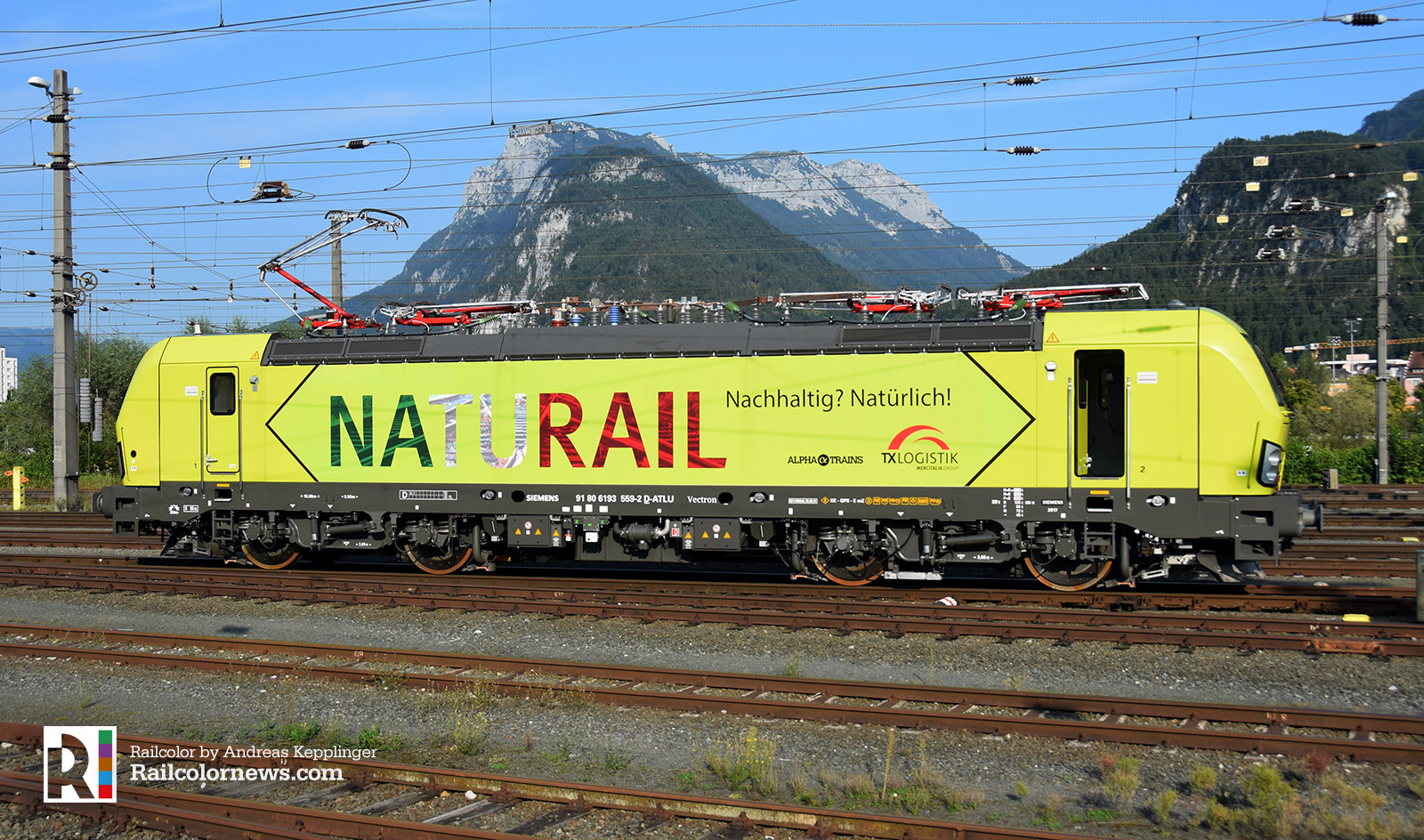 We noted that 193 556-559 have different front logos, compared to the 'older' ones. The TX Logistik logos have a black font color, in stead of white, and the baseline 'Mercitalia Group' is added.