Akiem: Prima locomotive 37017: the ETF livery is (almost) gone. Some small vinyl left-overs remained on the roof. The locomotive is operated in Fret SNCF livery again, but with service number 'BB 37037'. – SL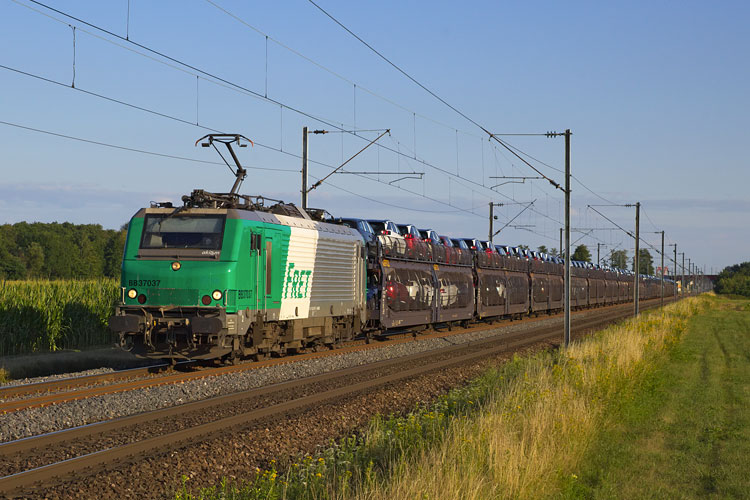 LNVG: Metronom 146 541 got new side stickers. The Open'r festival that being was promoted by the locomotive is over, so time for a new region hight light:

The Lüneburger Heide

. – GZ

DB Cargo: Scandinavia locomotive

185 324 got extra stickers;

 KombiVerkehr, DB Cargo and Bode Spedition promote the Lübeck – Stockholm intermodal shuttle. – MD/PMR

DB Cargo: Fresh from the factory, transported to DB Cargo on 08.08.2017; locomotive 187 082.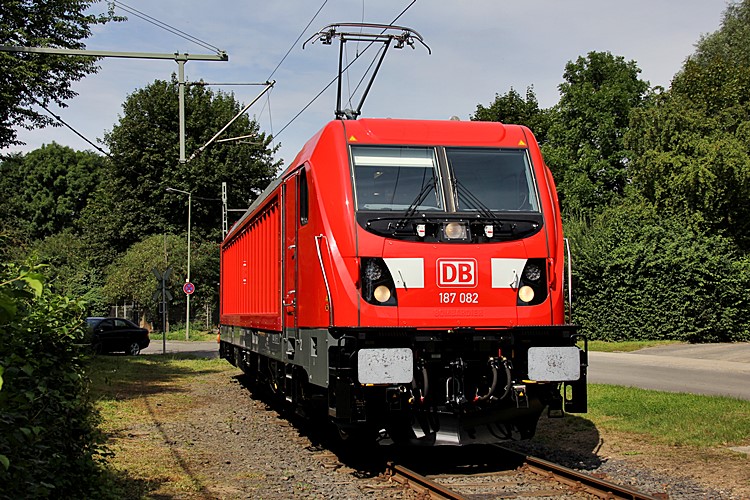 BLS Cargo: 485 005 is the first of its series that received the new 'Die Alpinisten' vinyls. The blue and green stickers show a man bridging a ice trench.
SZ: Back from the death: 541-010. The locomotive was seen shining as new in Linz. SZ decided has decided to hire the locomotive to ÖBB.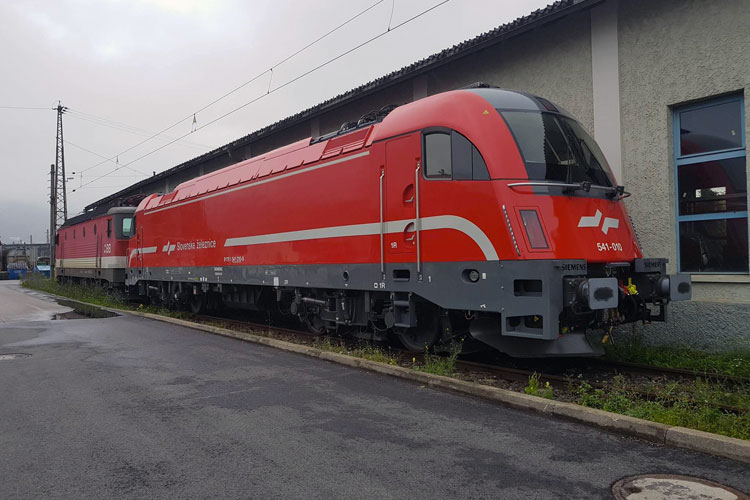 Beacon Rail Leasing: As of 08.08.2017, locomotve 145 090 is rented out to HSL Logistik. The red painted machine has no stickers at this moment. It is a remarkable fact as it is the first time this locomotive changes operator. It has been used by Rheincargo (previously HGK) during the first 17 years of its existence. – HSL
MRCE: New Vectrons are being towed up and down. Seen last week for the first time: X4E-664 and 665. Currently a batch of 35 multisystem locomotives is being delivered with Germany/Austria/Italy package. We have seen no's ranging from 640 to 673. Still missing are 660 and 674. We keep up with our list here.
GySEV: Siemens has started to deliver more Vectron locomotives to Austro-Hungarian operator GySEV. The company ordered four supplemantary (AC only) electrics in June 2017. The designated 471 004 was the first to arrive in Hungary on 09.08.2017. – HP/NT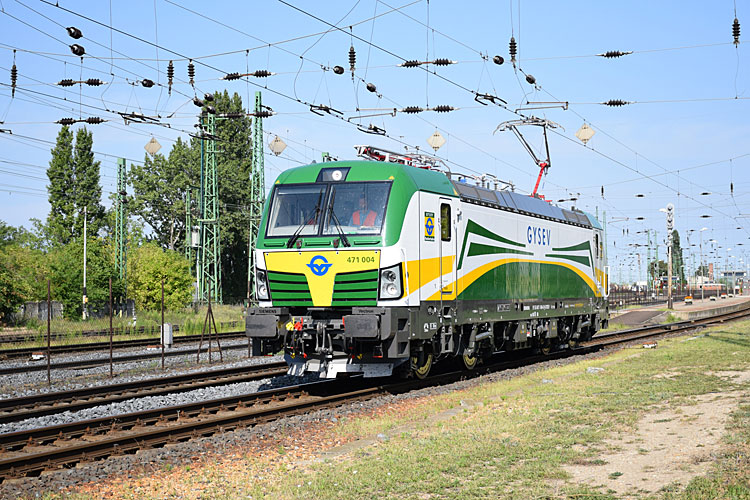 SBB: The Swiss railways have decided to alter the design of their Re 460 locomotives that underwent a full modernization. No front number is the new standard. The 460 031, 033 and 075 have no number, the one on 460 010 has been removed. – MK

WLC: The first TRAXX AC3 locomotive for WLC has been seen around the factory in Kassel. WLC has three units on order plus options. – CK
Alpha Trains: The red 185 632 now has the full dark red Emons livery, just like 185 513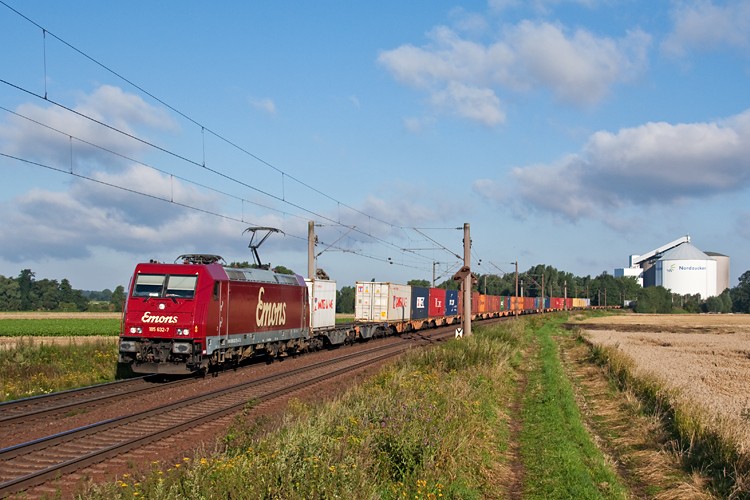 MAV: The Hungarian state railways will soon release locomotive 480 003 with new stickers honoring 'Szent István'
Siemens: locomotive 193 930 is seen testing again its capabilities as diesel locomotive. Seen as such at the VUZ Velim test center in Cerhenice (CZ).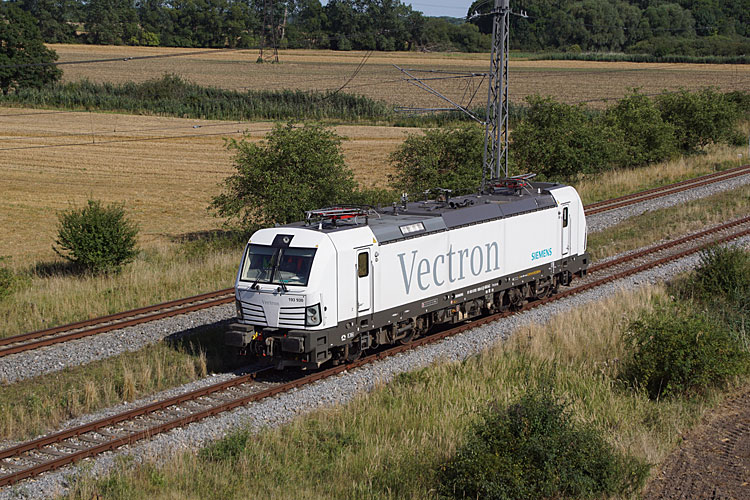 ELL: Siemens is currently releasing white Vectron stock locomotives, soon to be delivered to lease company ELL. On 12.08.2017 the designated 193 290-293 ran to Hegyeshalom.