Okay, a little fantasy is still required. During the press presentation of the first Desiro High Capacity for the 'Rhein Ruhr Express' (RRX) on 12.07.2017, the seats were still covered in plastic. But we have some first shots of the train that will enter revenue service at the end of 2018 in the German Ruhr area.
All photos were taken on 12.07.2017 at the Siemens' Prüf and Validation Center (PCW) at Wegberg-Wildenrath by Henk Zwoferink, unless cited otherwise.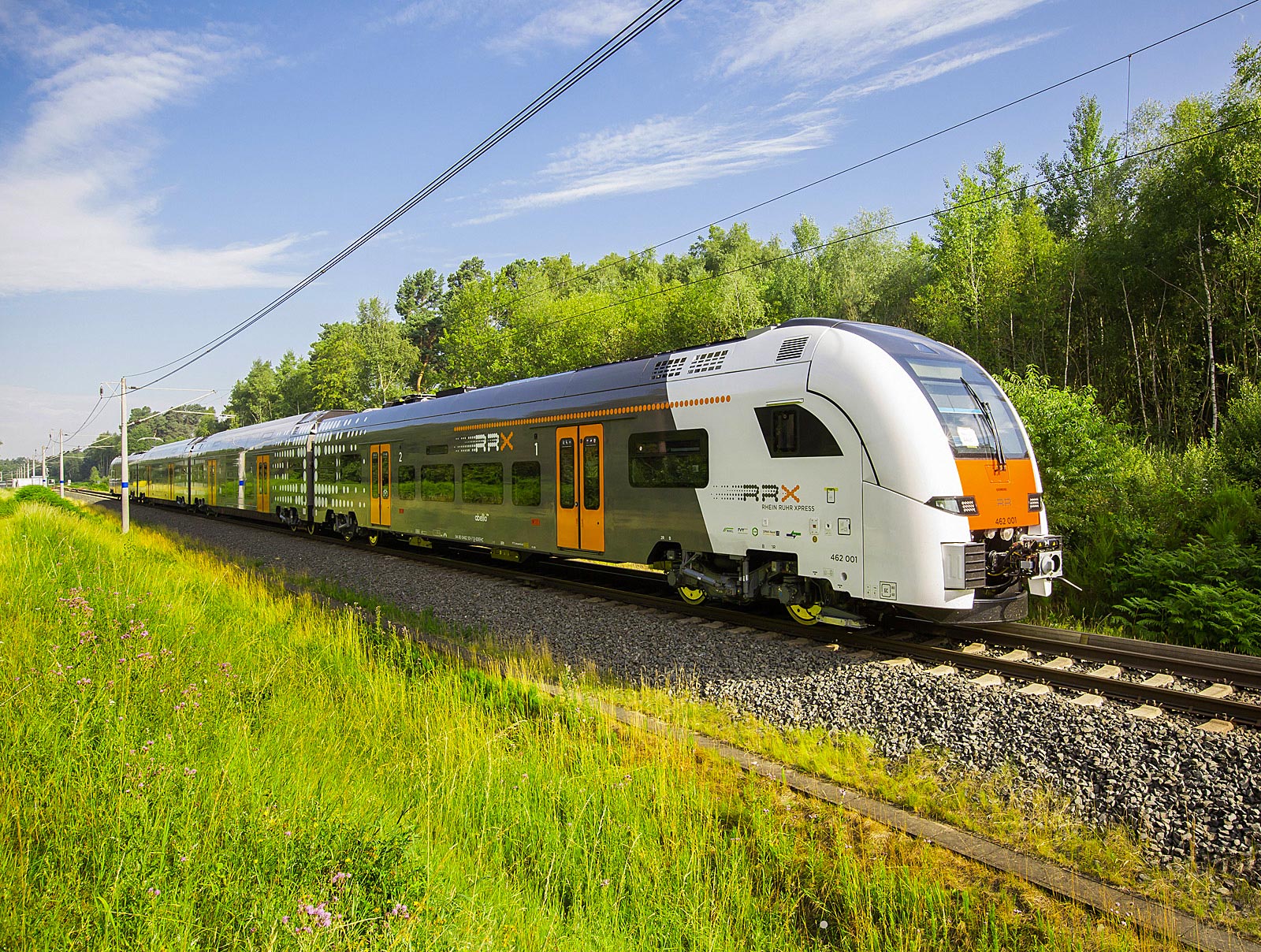 In this news item you see the train that Siemens calls the first prototype train. It is the designated composition 94 80 0462 001/201/301/101. It is the first time Siemens shows a fully liveried, including all logos, train for RRX.
During the next months this set will undergo a comprehensive test program at the PCW before the train will be released onto the German rail network. At the end of 2018, passenger rail operators Abellio and National Express then should be able to deploy the first fully homologated trains.
Most exciting part of the day was entering a RRX train for the first time, and to have a first look at its interior. We first enter a end car, having a look at its multi functional area for bikes. One RRX train can carry up to 18 bikes. One end-car has a toilet for persons with reduced mobility. In the back, hidden under brown covers, are the first class seats.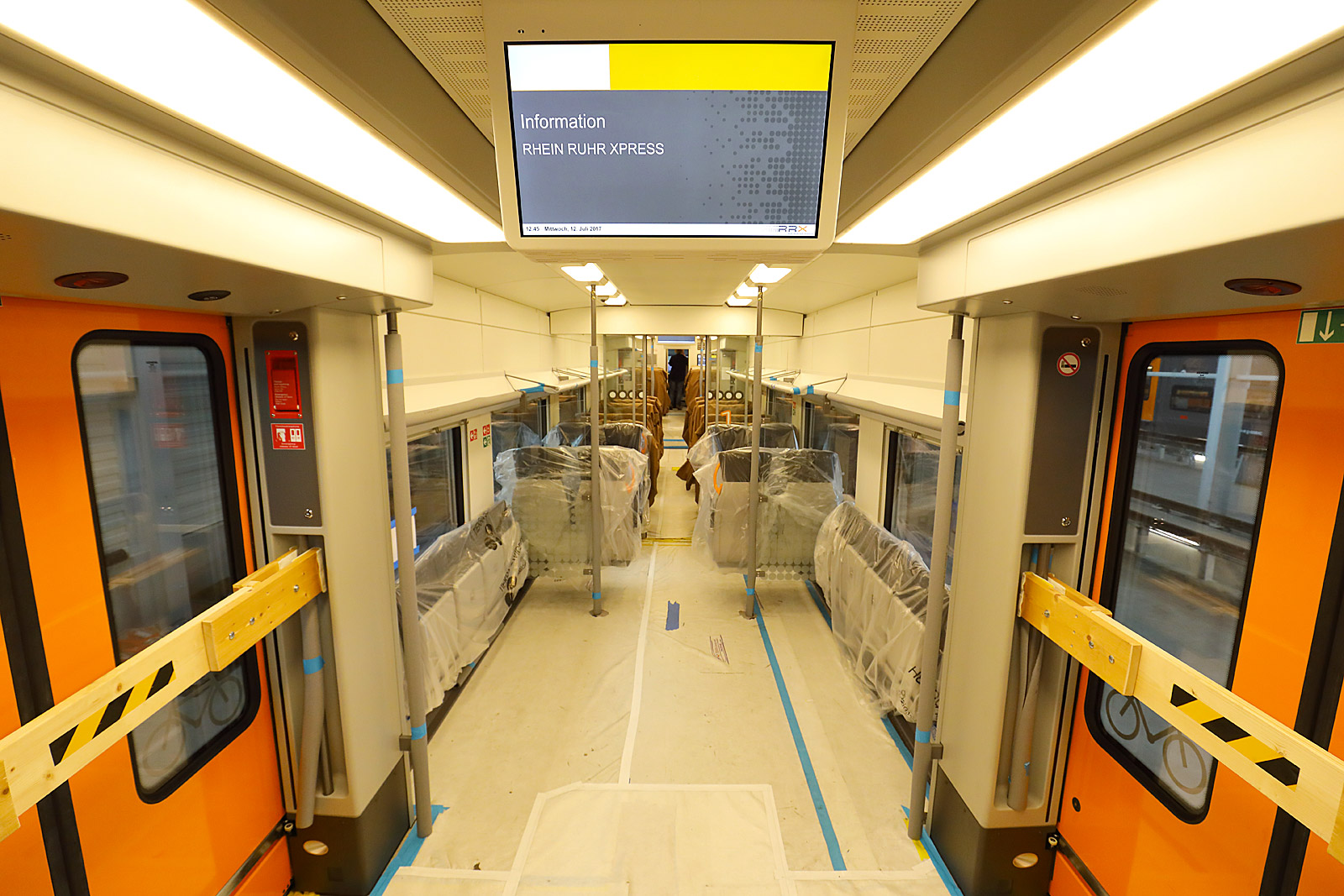 Our second stop is next to the staircase at the end of a double deck car. The stairs make a curve leaving just enough space for two single seats across the isle. The glass panels separating the compartments have the same 'dotted' design as the outside livery.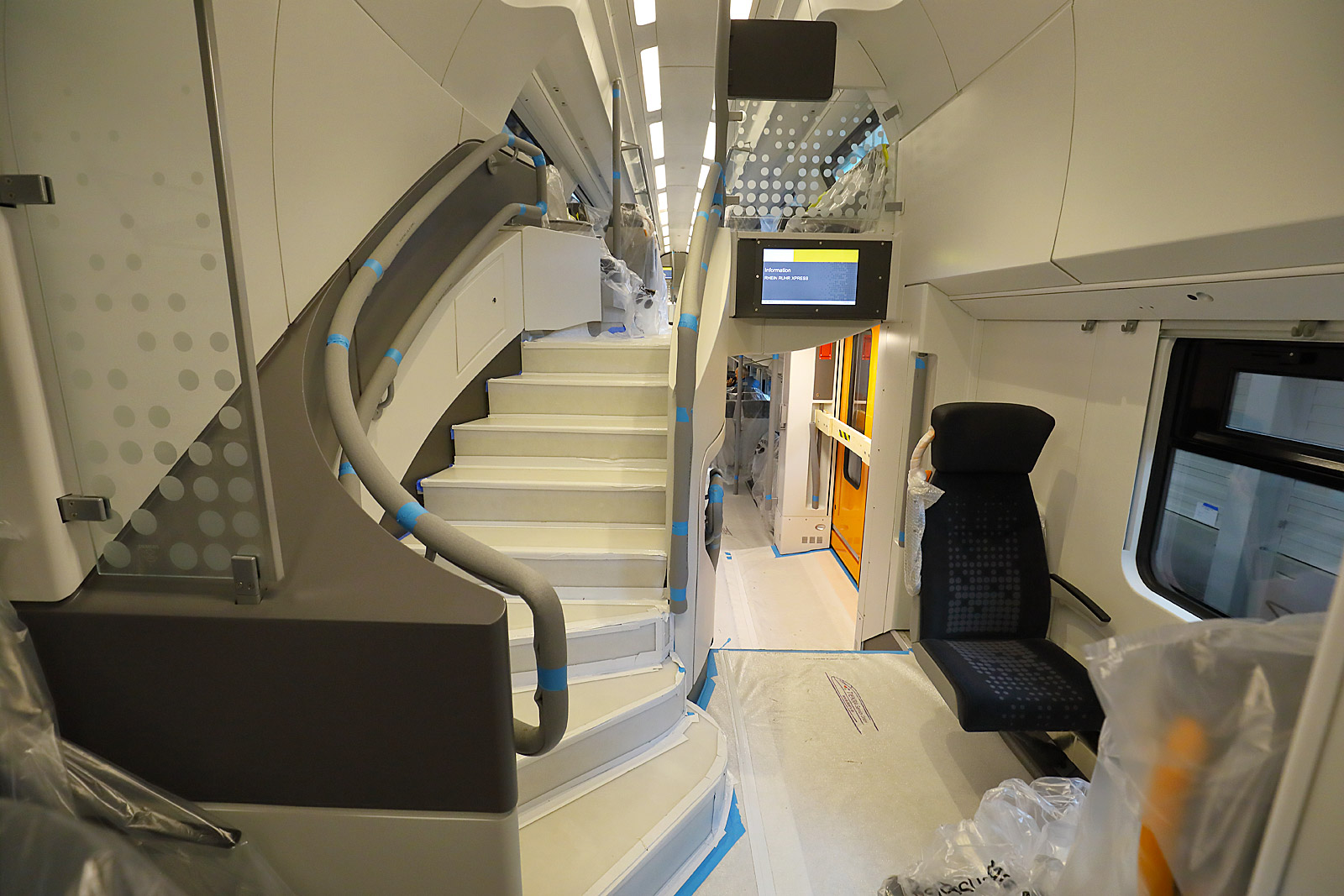 The picture below shows the area after taking the stars to the upper deck, with seats in longitudinal direction. The long, narrow windows are located exactly above the entrance areas in intermediate cars.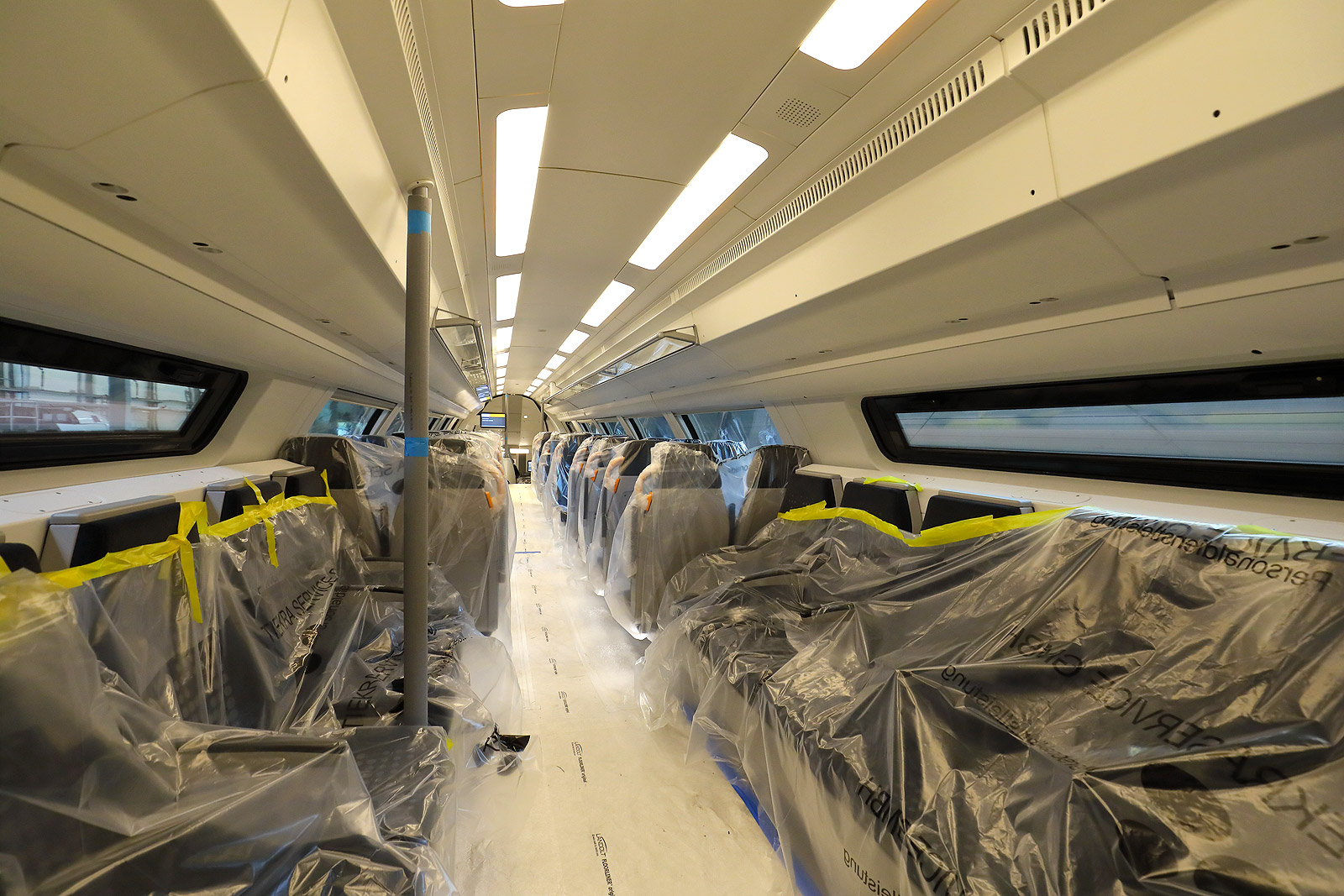 A look at a standard 2nd class area at the upper deck. Dark colored seats, many of them in vis-a-vis configuration. These compartments are to be used by people that make relatively long journeys. The seats are adjustable, have reading lights and folding tables.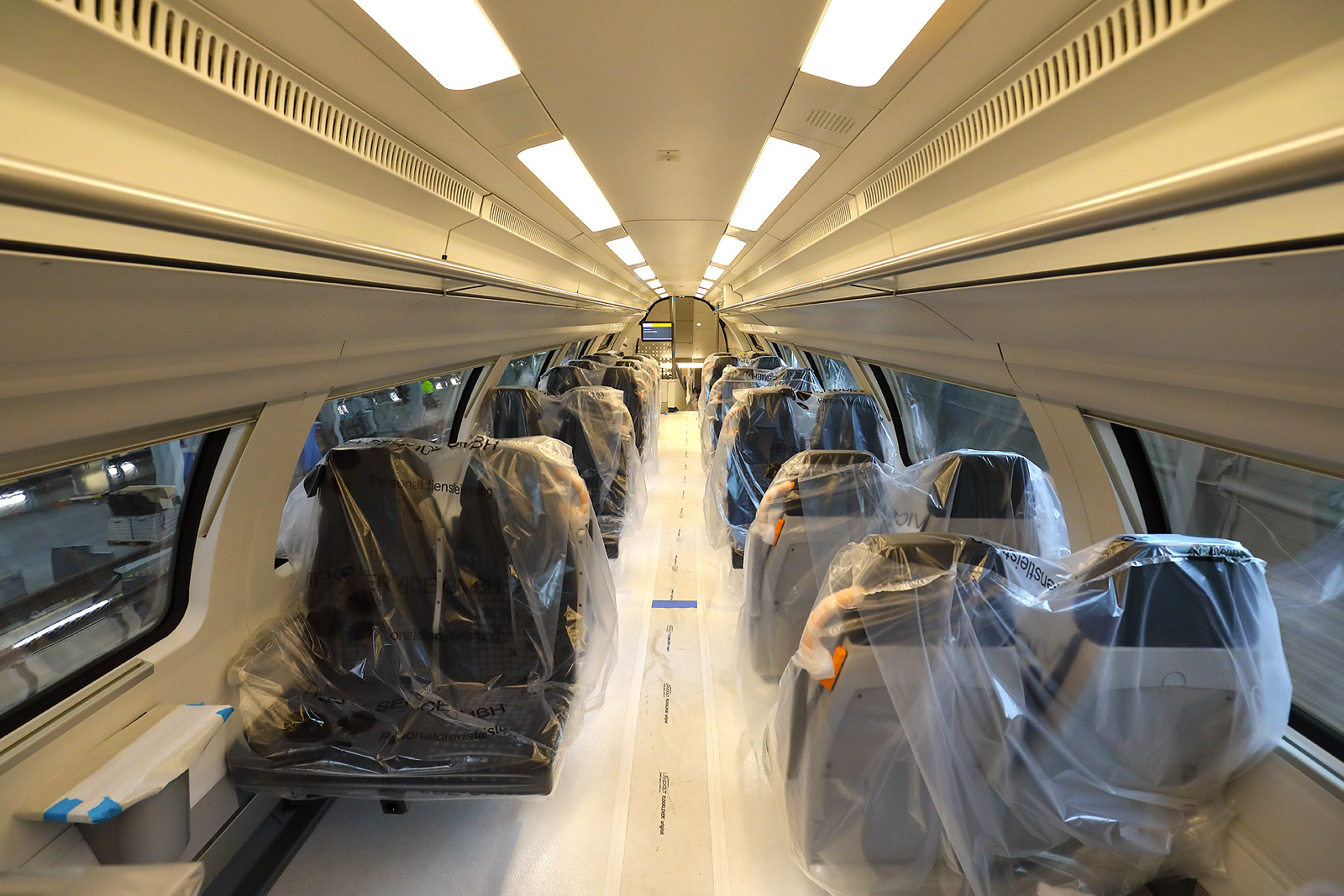 A quick glance at a 'normal' toilet in a lower deck area. Every train will feature two of these smaller toilets.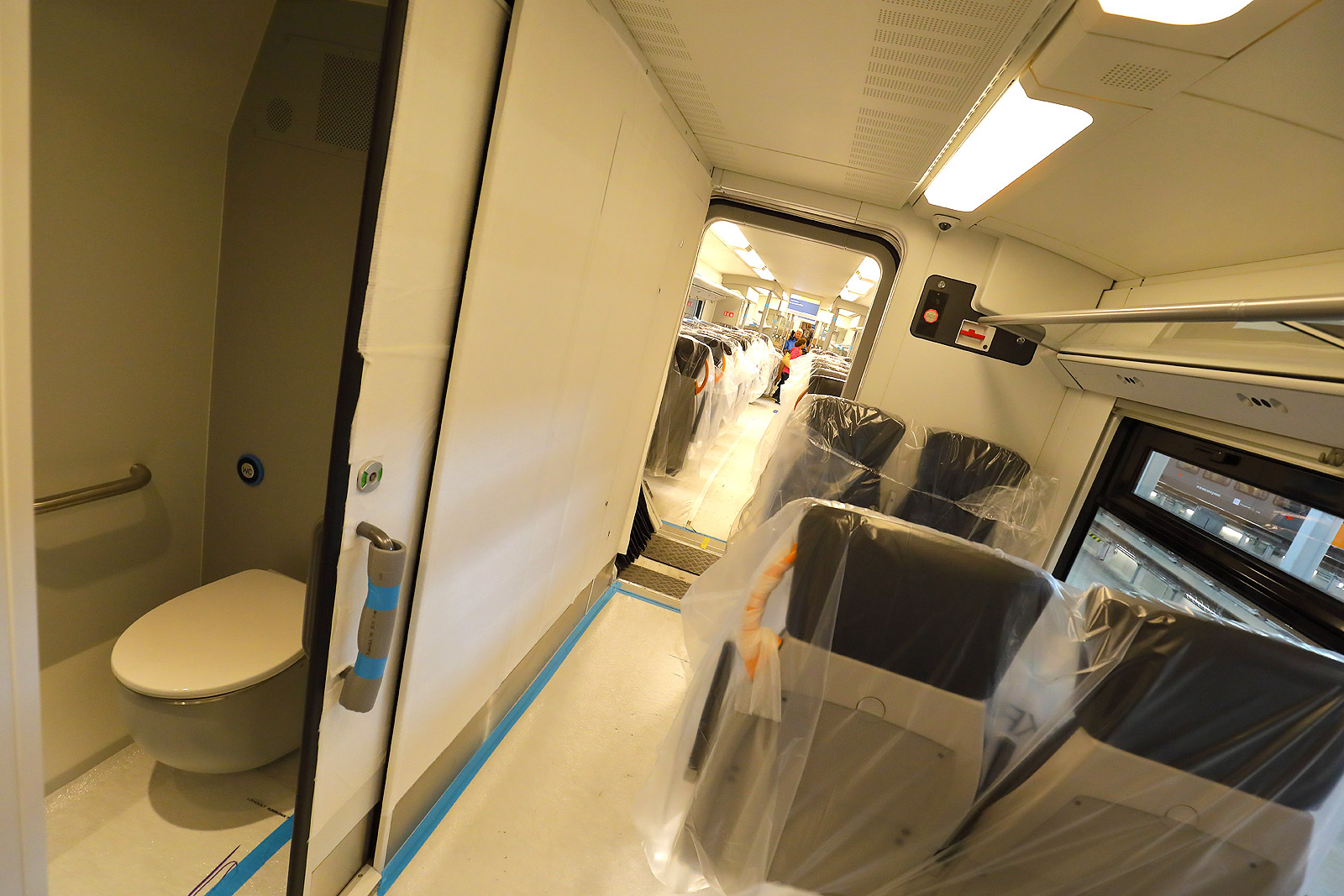 The entrance areas in the lower deck areas are spacious, offer place for standees and tipping seats only. Having more space here should speed up the boarding and result in a better distribution of travelers throughout the train.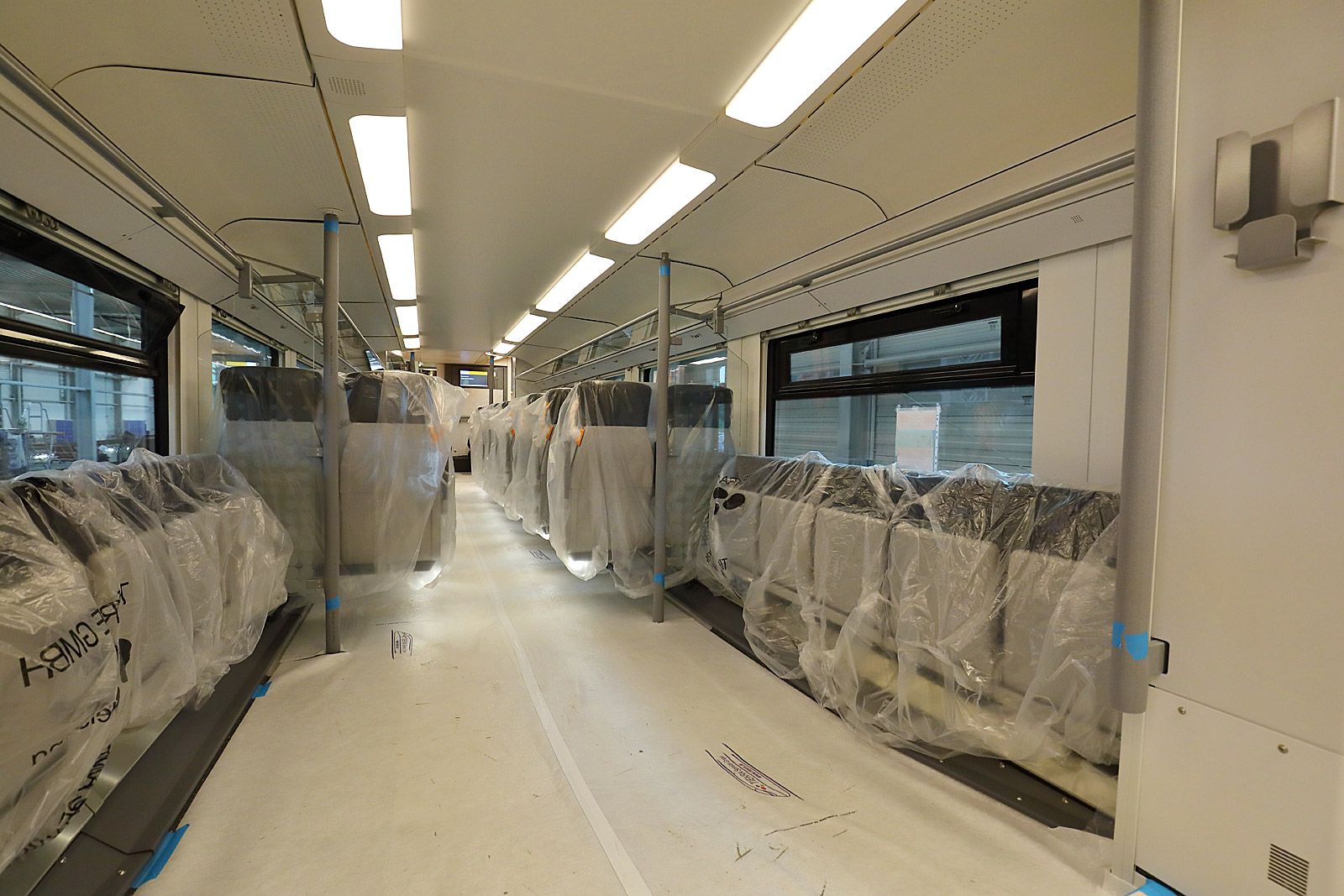 In total, one RRX train offers seats to 400 passenger in total, of which 36 are first class. The train will have WiFi and power sockets. Now we have a look at the driver desk: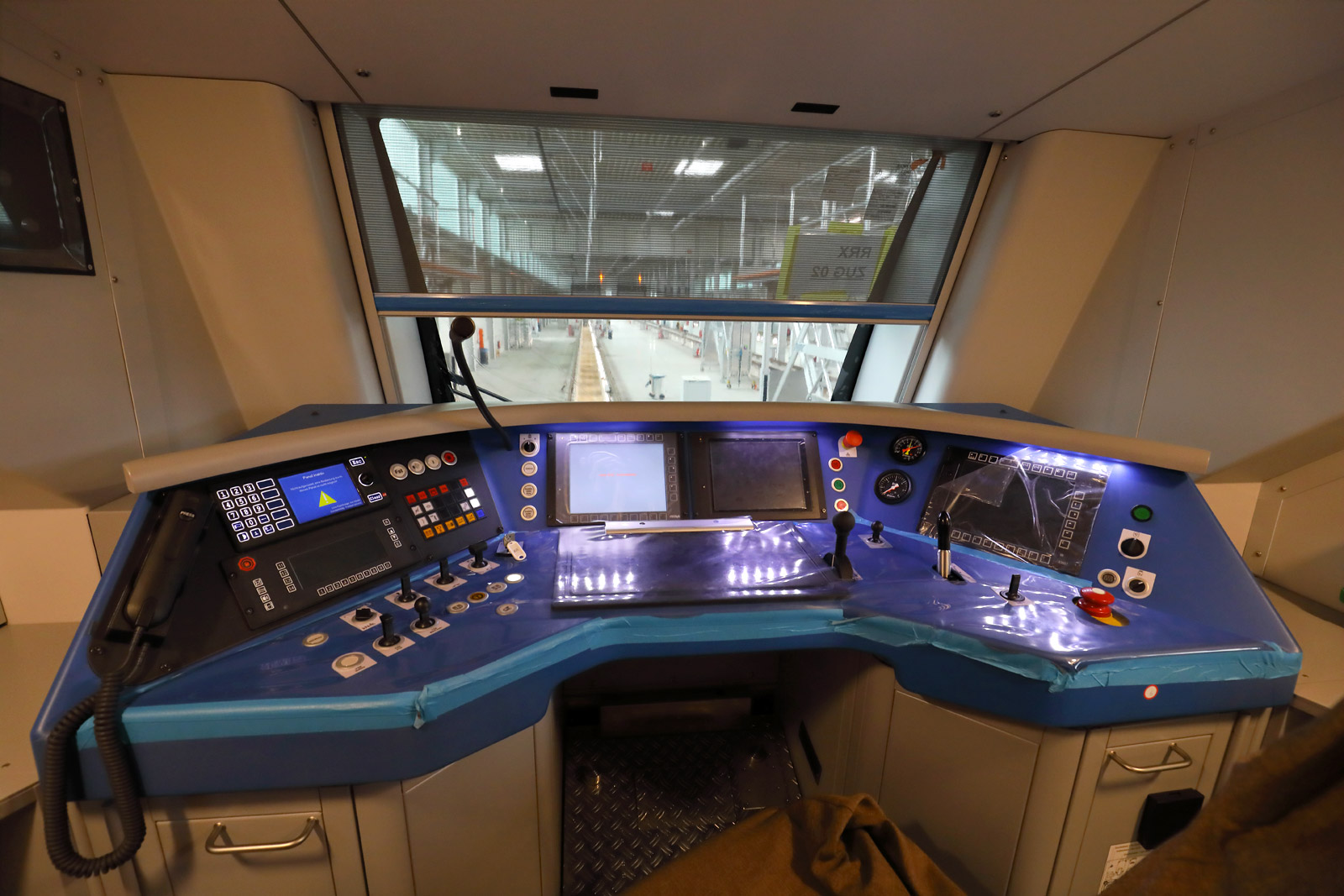 A Desiro HC for RRX can run in multiple with up to three units. During the presentation the 462 001 made a round with journalists at the T1 circuit of the PCW. An image of the train bending a curve: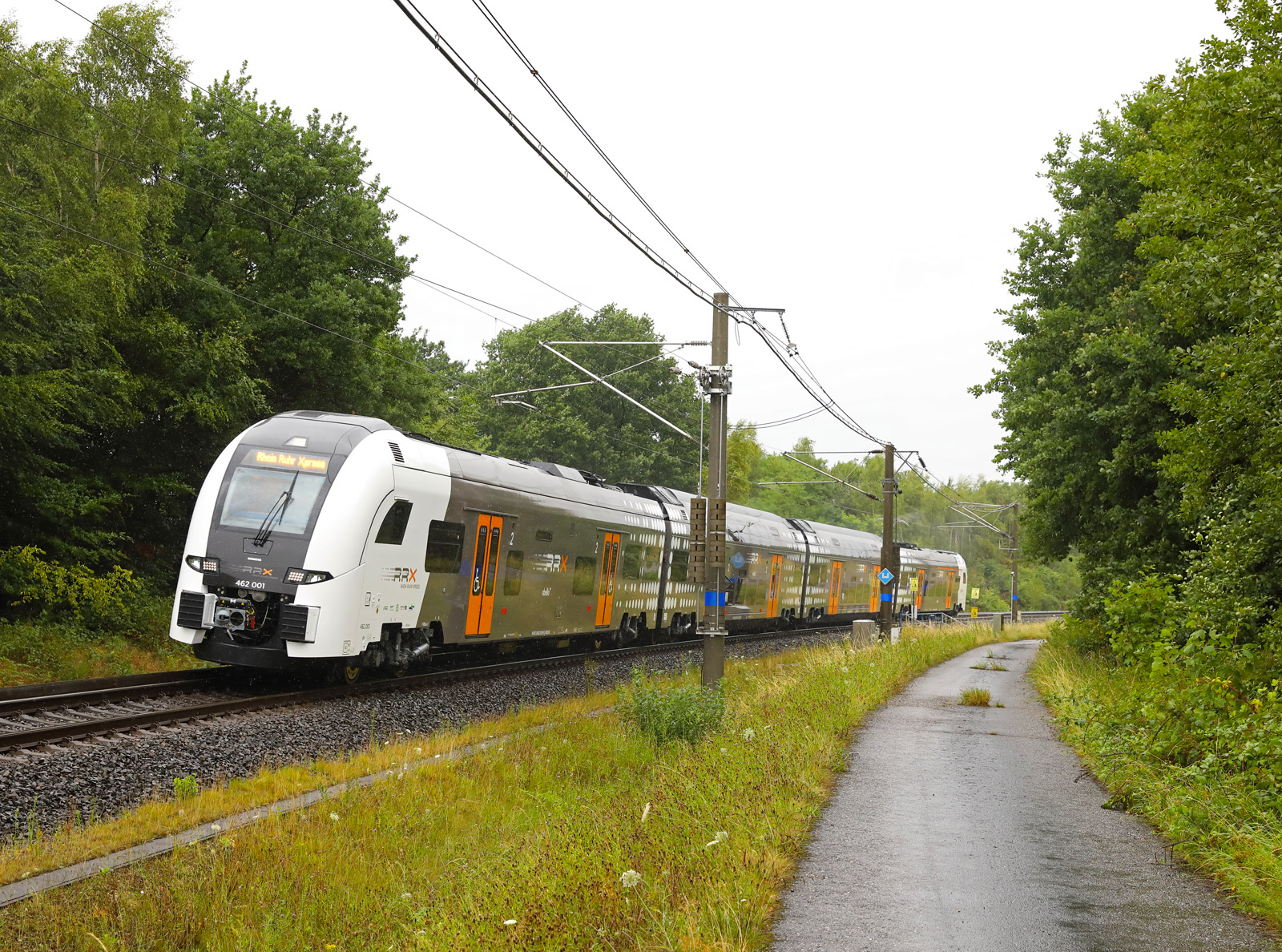 In social media:
Have a #sneakpreview into the Rhein-Ruhr-Express train #RRX at the @SiemensMobility testcenter pic.twitter.com/N4bu27Nlep

— Andreas Bege (@AndreasBege) July 28, 2017