Bombardier Transportation has received an order for 83 Regio 2N train sets from the French National Railway Corporation, Société nationale des chemins de fer français (SNCF) on behalf of the Paris public transport authority, Syndicat des Transports d'Ile-de-France (STIF). This call off is valued at approximately 867 million euro ($968 million US), and includes price escalations based on best faith assessment of assumptions. These new trains, entirely financed by the STIF, are planned to enter service at the end of 2019 on Line N leaving from Paris Montparnasse Station as well as on portions of the RER D line.
We have an overview of all current orders for Bombardier's Omneo orders here.
Valérie Pécresse, President of the Ile-de-France Region, announced her intention to order additional Regio 2N when visiting Bombardier's Crespin site in February. During the site tour, she was introduced to the train's colorful interior design as well as the train's specific features tailored to meet the needs of Paris' suburban network: accessibility at all stations, uncluttered onboard access platforms enhancing passenger flow to seating areas, air conditioning, a dynamic travel information system and power plugs to recharge passengers' mobile devices.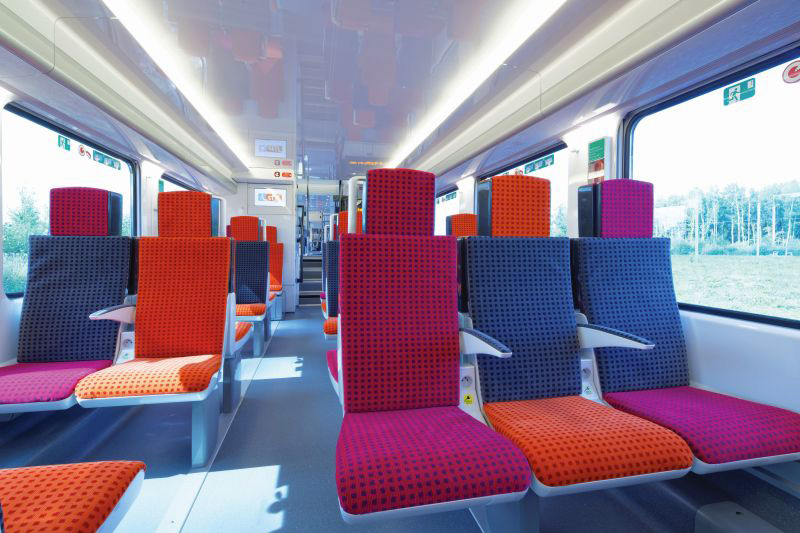 "Based on our successful Bombardier Omneo double deck platform, each Regio 2N offers space for 1,000 passengers, translating into more comfort and seating capacity for the busy commuter lines in the Île-de-France Region. It also represents a great benefit to Crespin site, the Hauts-de-France Region and the French rail industry", stated Laurent Bouyer, President of Bombardier Transport France.
With this order for these 83 additional Regio 2N and the previous order of 42 Regio 2N for the line R placed in December 2014, the STIF will have a substantial fleet of 125 Regio 2N and will benefit fully from the operating and maintenance cost optimization of the Omneo platform.
Want to see more of Regio 2N? Omneo? Check out trainspo.com