In 1999, Bombardier was awarded its first contract for the delivery of double-deck coaches to the railways of Israel (ISR). Between 2001 and 2006 over one hundred coaches were built including specialized 'Power Cars' (series 400 and 500) with two diesel generators. These were needed because the trains are pulled/pushed by diesel locomotives that do not generate the energy for the air-conditioning. In 2010 Bombardier and ISR signed a second frame contract for double deck coaches, under which now a 5th order has been placed:
ISR ordering Twindexx Vario coaches under the 2010 frame contract:
78 (september 2010)
72 (december 2010)
72 (2012), delivered 2014-2015, prepared for electric traction
60 (2016), delivery ongoing, prepared for electric traction
33 (2017) arriving in 2018 and 2019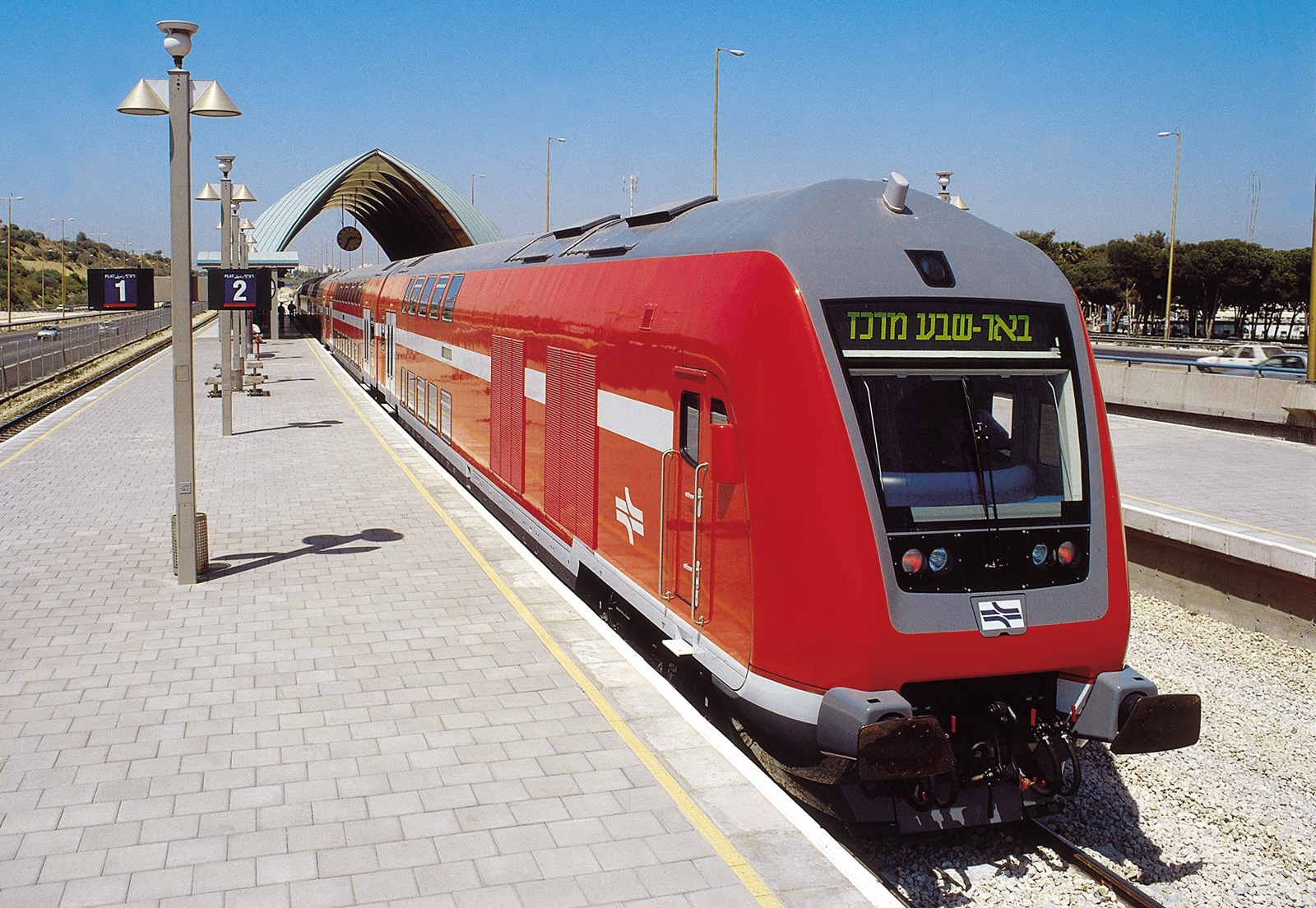 The railways in Israel are undergoing a true transformation. New lines, a large-scale electrification programme, and of course new trains. With the extra coaches again capacity, frequency and comfort can be raised.
Dr. Amir Itskovich, Head of Project Portfolio & Deputy RoS Engineering and Development, Israel Railways, said, "Israel Railways is coping with a sustainable increase in ridership and capacity demand. We are pleased to have the opportunity to receive additional proven and reliable rolling stock from Bombardier in order to further increase the capacity offering to our passengers. We are looking forward to benefitting from Bombardier's tradition of on-time and on-quality delivery."
The 33 newest coaches are an improved version of those currently in operation with ISR and will provide an enhanced travel experience. They will be equipped with carpeting on both levels, a state-of-the-art passenger information system, powerful air-conditioning, bogies with secondary air-suspension, and a safety system that allows departure only after passenger doors have fully closed. Hauled by the new Bombardier TRAXX AC3 electric locomotives ordered in 2015, each eight-car train features seating capacity for 1,000 passengers.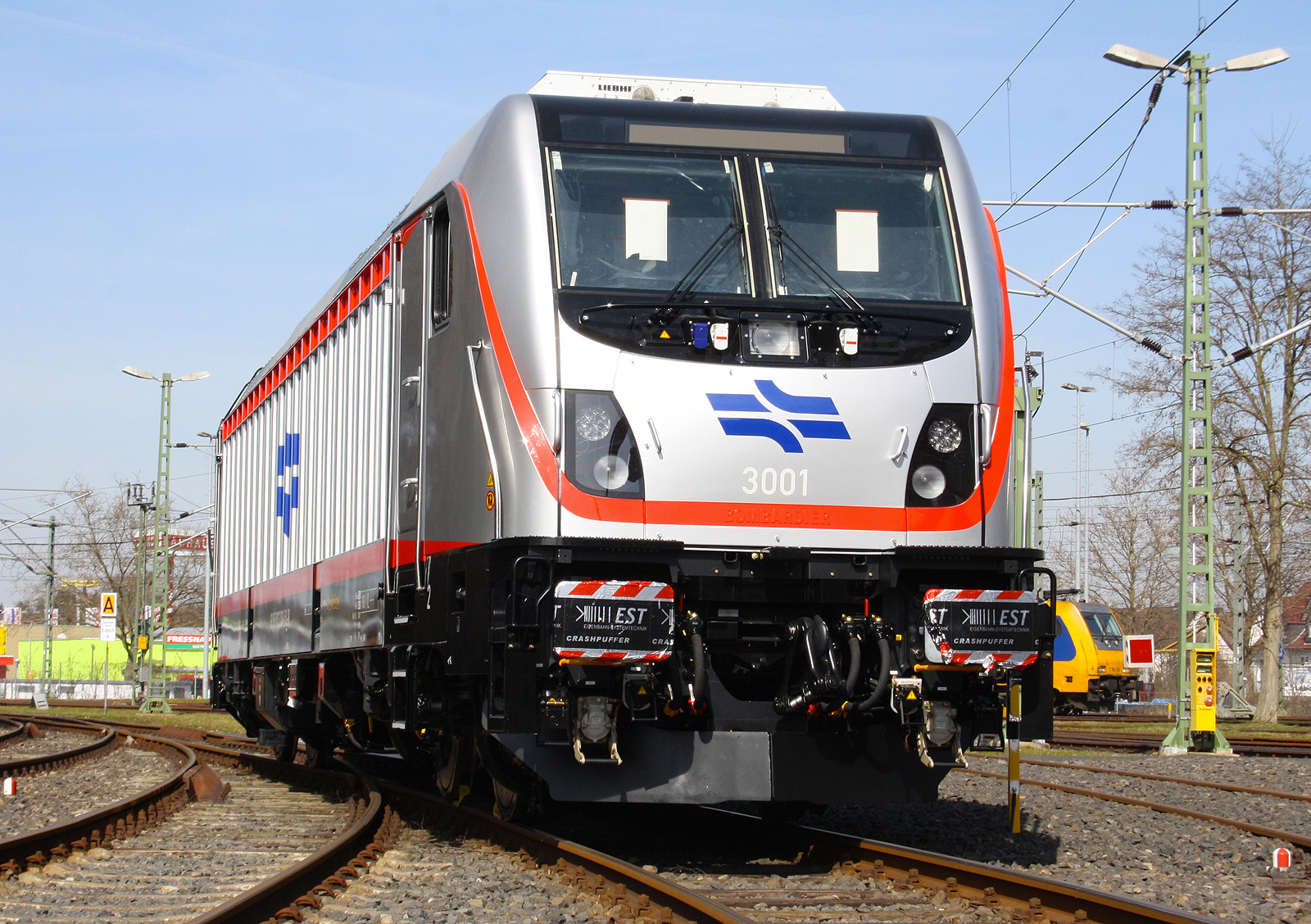 Bombardier is currently also operating a service depot in Haifa where existing 293 double-deck coaches are being upgraded for a speed of 160 km/h and for electric traction. This month, a Bombardier team began qualifying local staff to carry out the final assembly of the eight, recently-delivered coaches at an ISR shop floor in Be'er Sheva, part of a call-off from March 2016.
Bombardier Twindexx coaches in every day service on Trainspo.com can be seen here and here.
At this moment Bombardier is delivering a batch of sixty coaches to Israel, ordered in 2016. Some spectacular images from the embarkment:
Today the first eight of 60 #TWINDEXX Vario double-deck coaches were dispatched on their 2-week journey to #Israel. Bon Voyage! pic.twitter.com/EVDHoEjEpA

— BombardierRail (@BombardierRail) March 27, 2017