The order was announced in March, the first unit is out and about today. A short delivery time, made possible by the stock production method of Siemens. This is the first Vectron locomotive for the freight division of Austro-Hungarian operator GySEV, which will be used for both freight and passenger services. Its number: GySEV 471 500.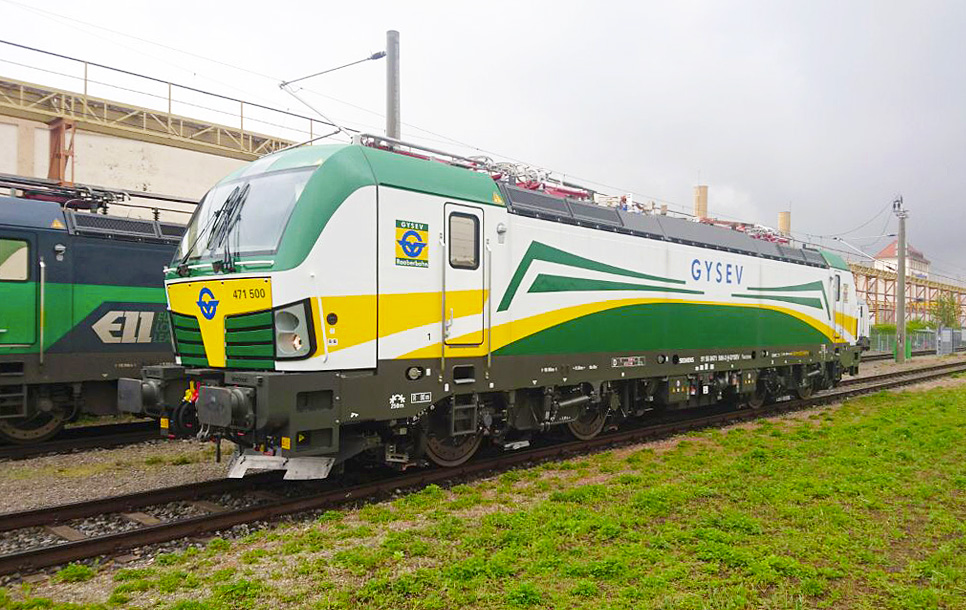 The livery of the locomotive is as presented in the artist impression in March 2017. Michael Raucheisen caught the locomotive with its camera this morning being readied for its maiden run in München-Allach. The machine in the picture is a multi-system locomotive equipped for services in Germany, Austria, Poland, Czech Republic, Slovakia, Hungary, Romania, Croatia and Slovenia.
Update: One day later, the second machine was up for its first run. This is 471 501: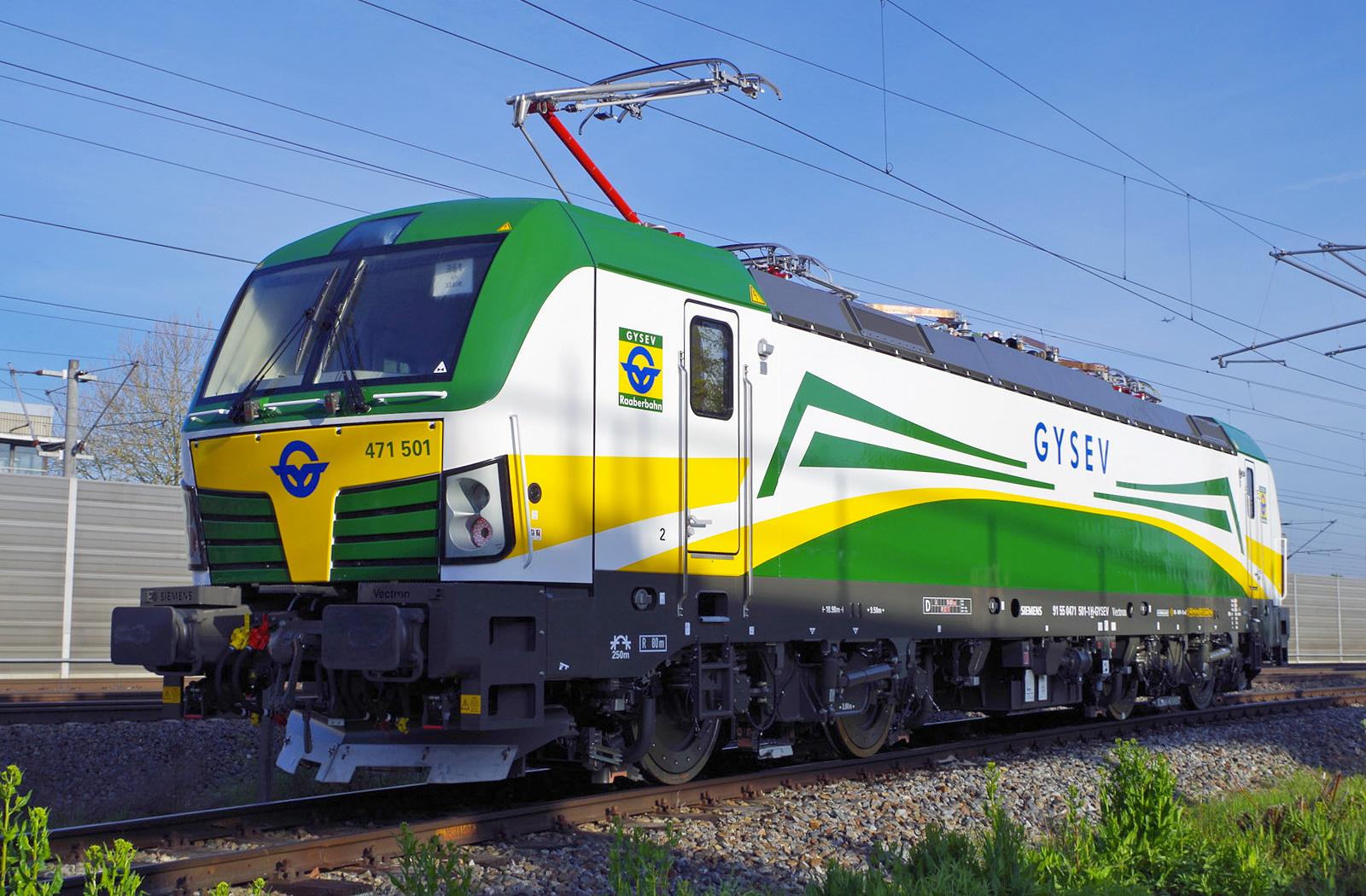 Update 2: On 16.05.2017, GySEV 471 500 and 501 ran to Hungary together: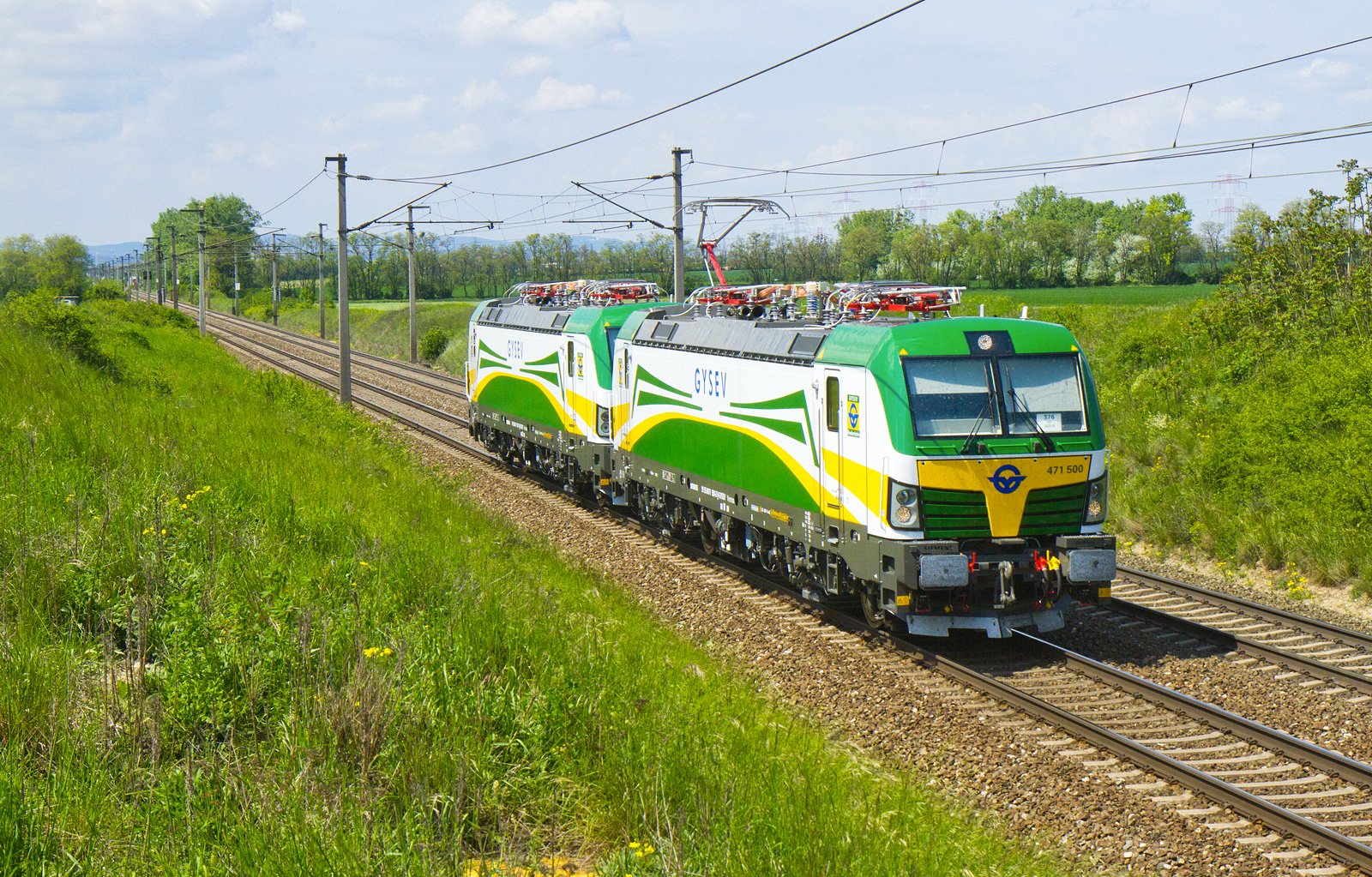 Read all about the GySEV Vectron locomotives on Railcolor.net.