On 03.05.2017, railfreight operator Lineas, formerly known as B Logistics, presented its first locomotive sporting its new Lineas logos and colors.
After a festive roll-out at Antwerp, Railpool > Lineas 186 293 locomotive was taken to the freight yard to take on its freight train.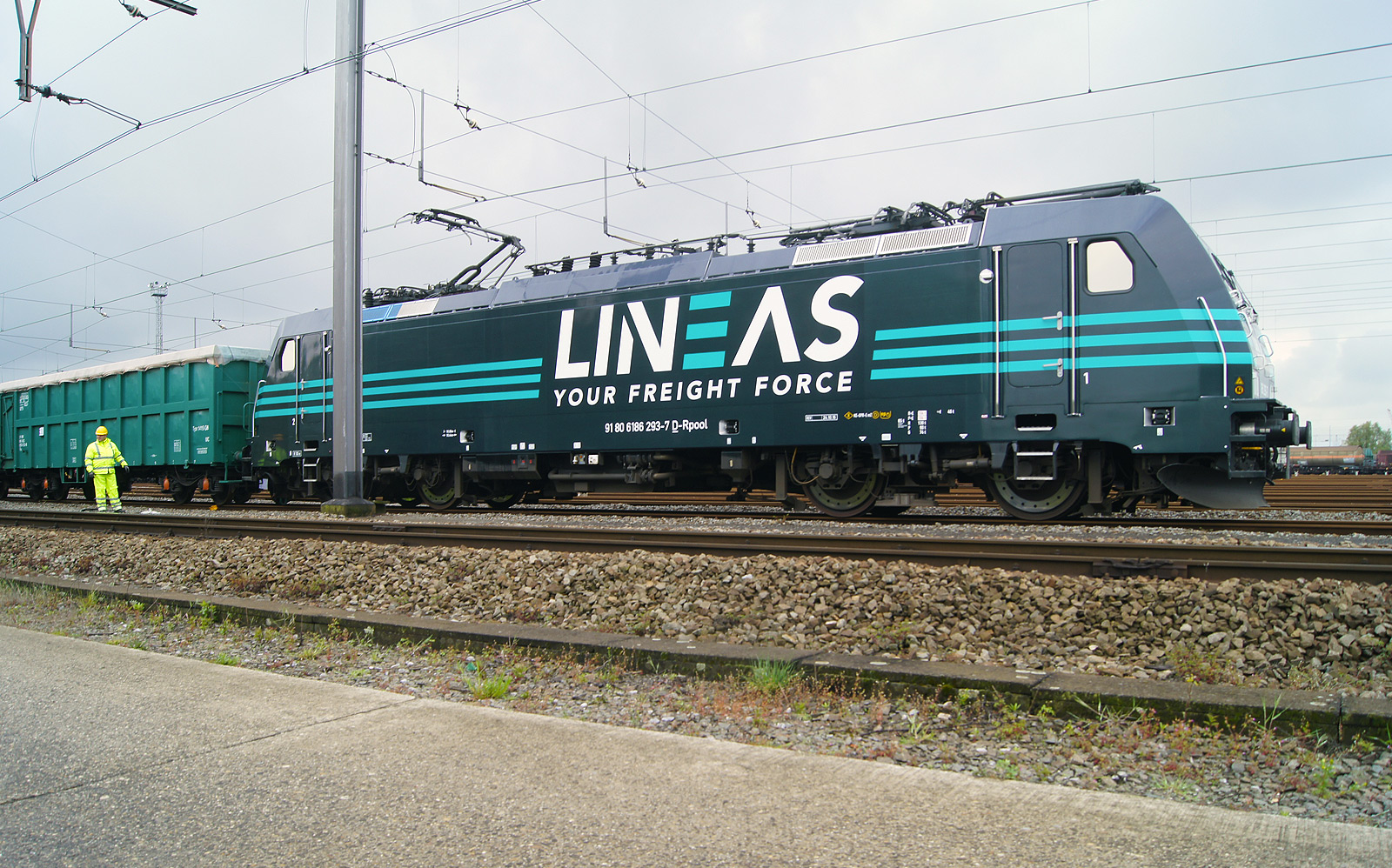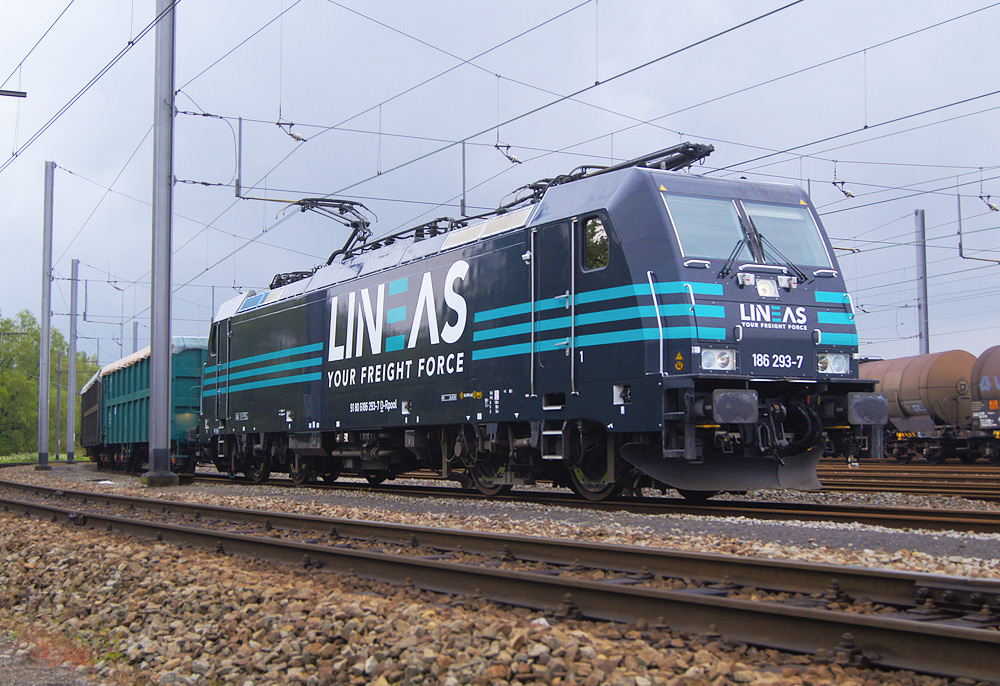 The 186 293 was the first of six locomotives in the fleet of Lineas that will get a full wrapping. It was followed by two mid-cab locomotives of the 77 series (no. 7789 and 7784) that can be used in the Netherlands and Germany.
The fourth machine was Railpool 186 255, a TRAXX multi system electric that can run in Germany and France. Very special is that the 186s are two of the very few Railpool lease locomotives that got wrapped completely.
Learn more about Railpool TRAXX locomotives on Railcolor.net.