Turkish steel producer Erdemir is to operate two Czech Class 744.7 diesel locomotives supplied by CZ LOKO.
On 16 February 2017, locomotive 744 704-8 made a number of test runs on Czech tracks prior to embarking on a journey to Turkey. Together with a second Class 744.7 locomotive numbered 744 705-5, it will be delivered to Erdemir after 744 705-5 has completed the required trials too. The Turkish steel producer will operate the locomotives as L 18 and L 19 respectively.
The two locos can be seen as tailor-made design using the modular components from other CZ LOKO diesel locomotive types. The bodies are based on CZ LOKO's Class 741.7 and have been built on re-used ČKD-built T448.0 (Class 740-742) frames and bogies. The cab design resembles that of CZ LOKO's EffiShunter 500.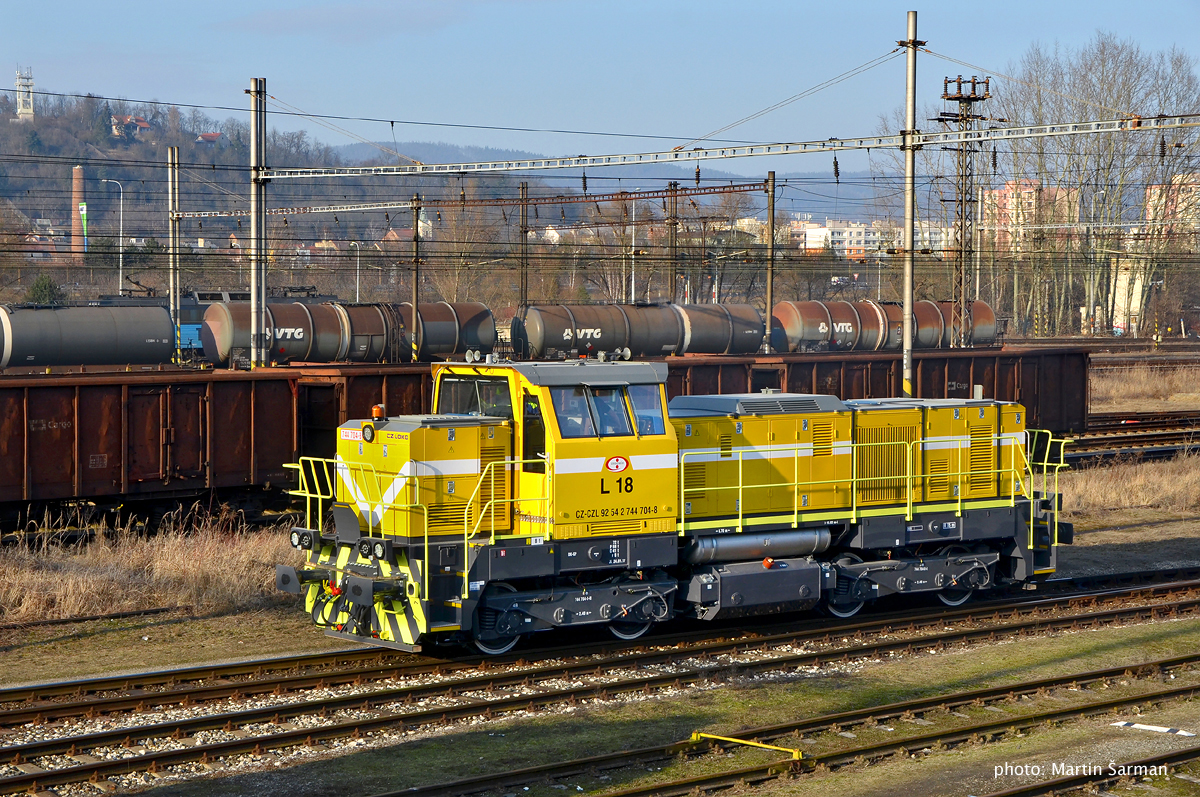 For CZ LOKO, the deal is not its first success in Turkey. In 2014, the Czech rolling stock manufacturer delivered two Class 741.7 locomotives to Loko Trans s.r.o., which see use as rescue locomotives in the Marmaray Tunnel. Also, the agreement boosts the expansion CZ LOKO is going through outside its home market. In 2015, the company was able to supply two Class 741.7 locos to Italy's Dinazzano Po and more recently it won orders for seven of the type from Terminali Italia, SerFer and Costruzioni Ferroviarie Ventura.
Learn more about CZ LOKO 744.7 locomotives on MainlineDiesels.net.
On social media: