New in the fleet of German railfreight operator RheinCargo: 185 589 '500 Jahre Reformation', celebrating the 'Martin Luther-year 2017'.
About Martin Luther, in German: 'Die Veröffentlichung der 95 Thesen von Martin Luther im Jahre 1517 bildete den Auftakt zur Reformation in Deutschland – ein historisches Ereignis, das die Welt nachhaltig veränderte. 500 Jahre danach wird das Reformationsjubiläum 2017 in ganz Deutschland mit zahlreichen Veranstaltungen gefeiert.'
Locomotive 185 589 is property of leasing company Macquarie Rail. RheinCargo is currently hiring fourteen similar locomotives, seven from Macquarie Rail (185 582 and 584-589) and seven from Alpha Trains (185 603-606 and 630-632).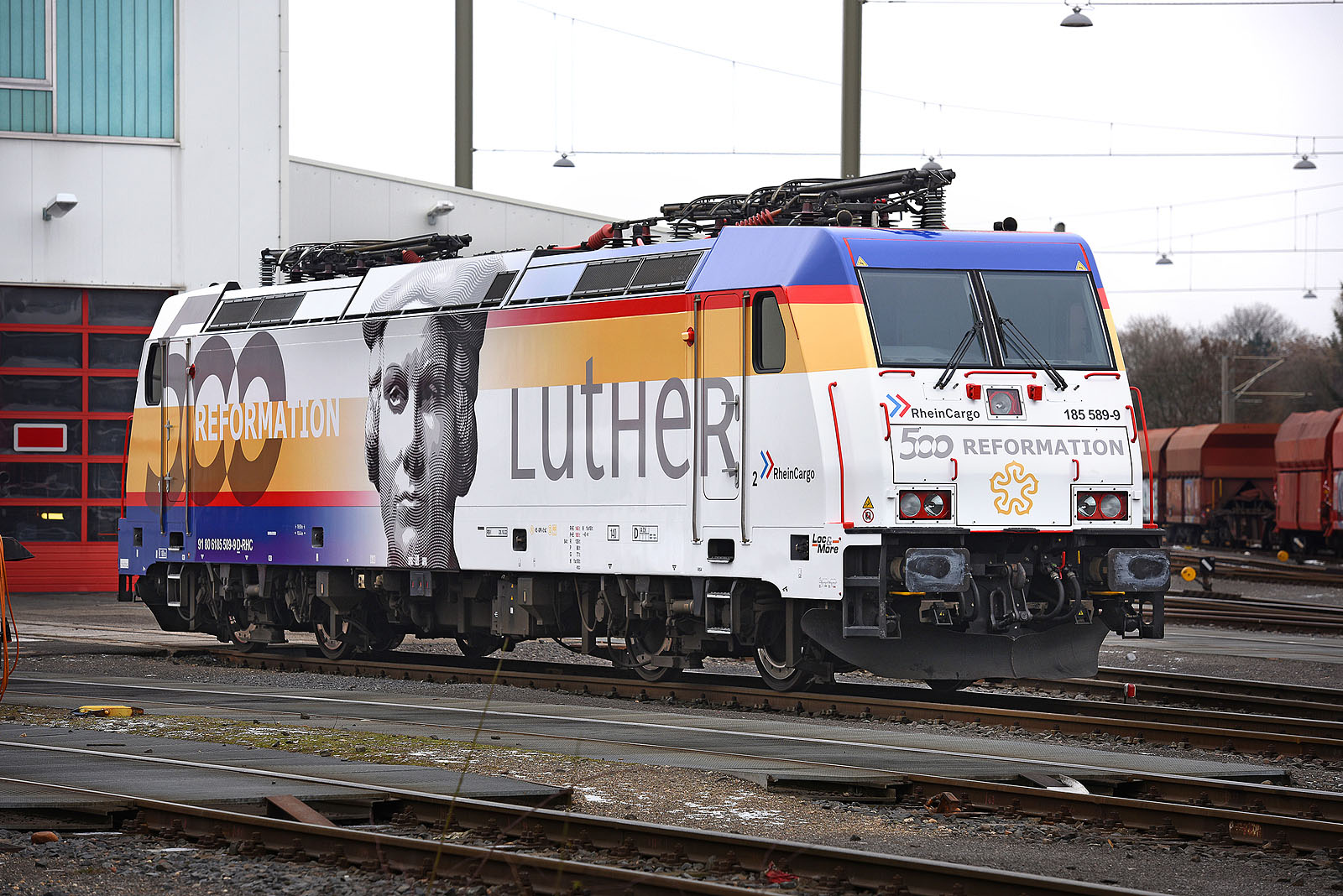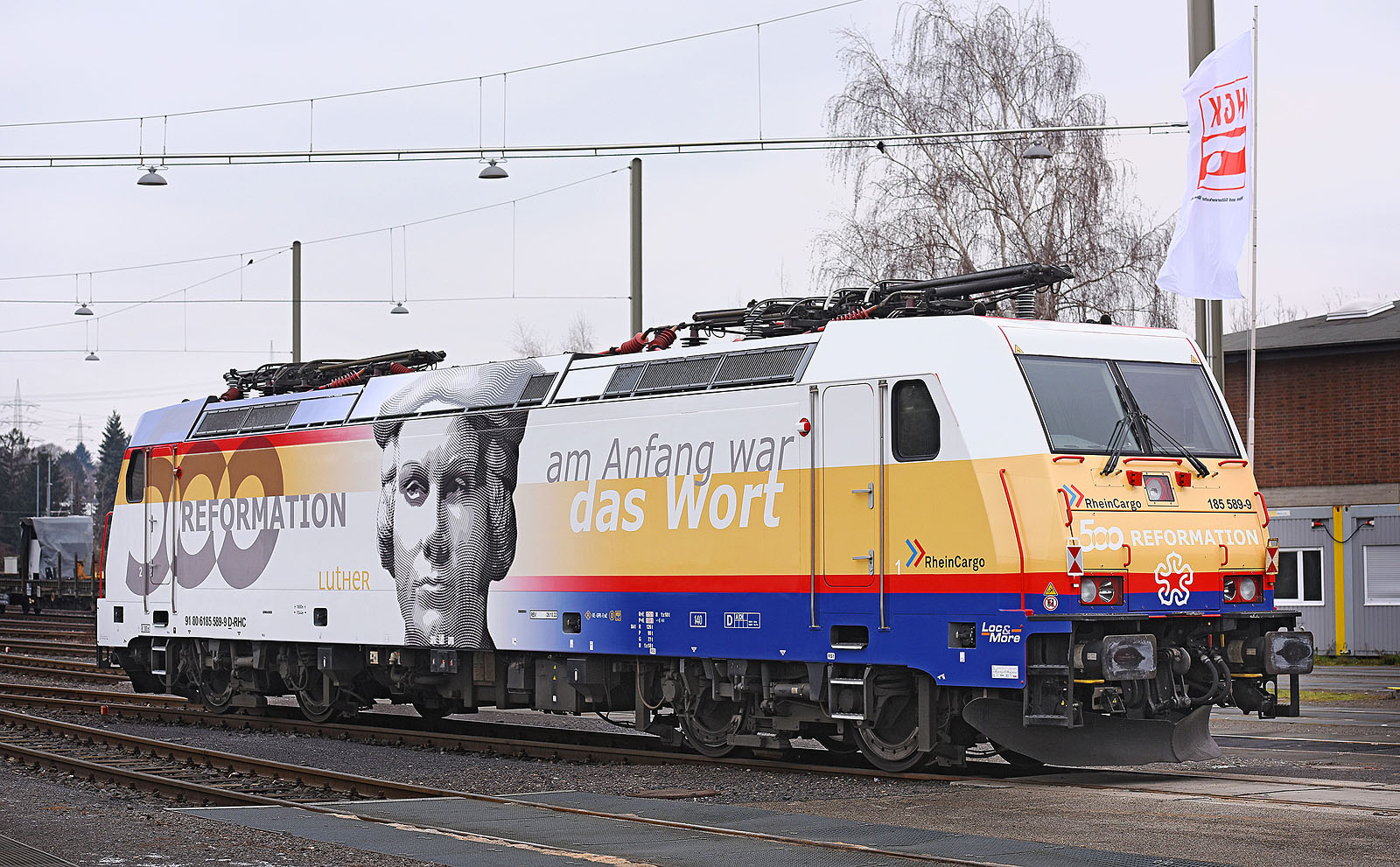 Source: RheinCargo