As of 11.12.2016, the French railways (SNCF) operate the new TGV Euroduplex 2N2 "l'Océane" from Paris-Montparnasse to Bordeaux and Toulouse. Let's take a tour inside:
Two TGVs with a special livery
The l'Océane high speed trains have the standard SNCF livery in white, silver, black, pink and red ('carmillion'). Two sets (852/853) however with get additional stickers honoring the two French regions they are coming to: Bordeaux and its region Nouvelle-Aquitaine + Toulouse and its region Occitanie. Famous straat artistt from both regions were asked to make a custom design for one train, 'Epis One' from Bordeaux and 'Mondé' from Toulouse. The result is colorful.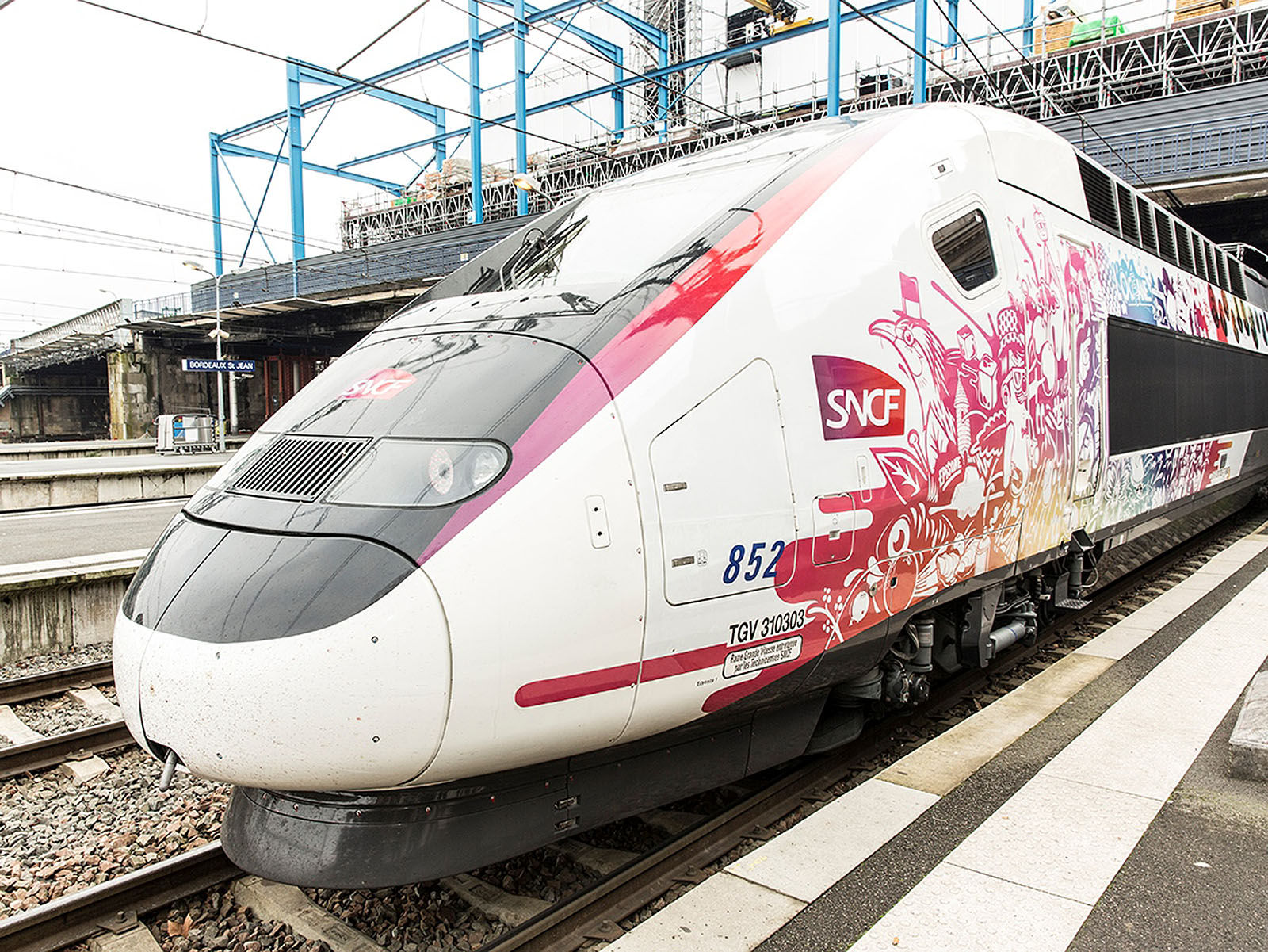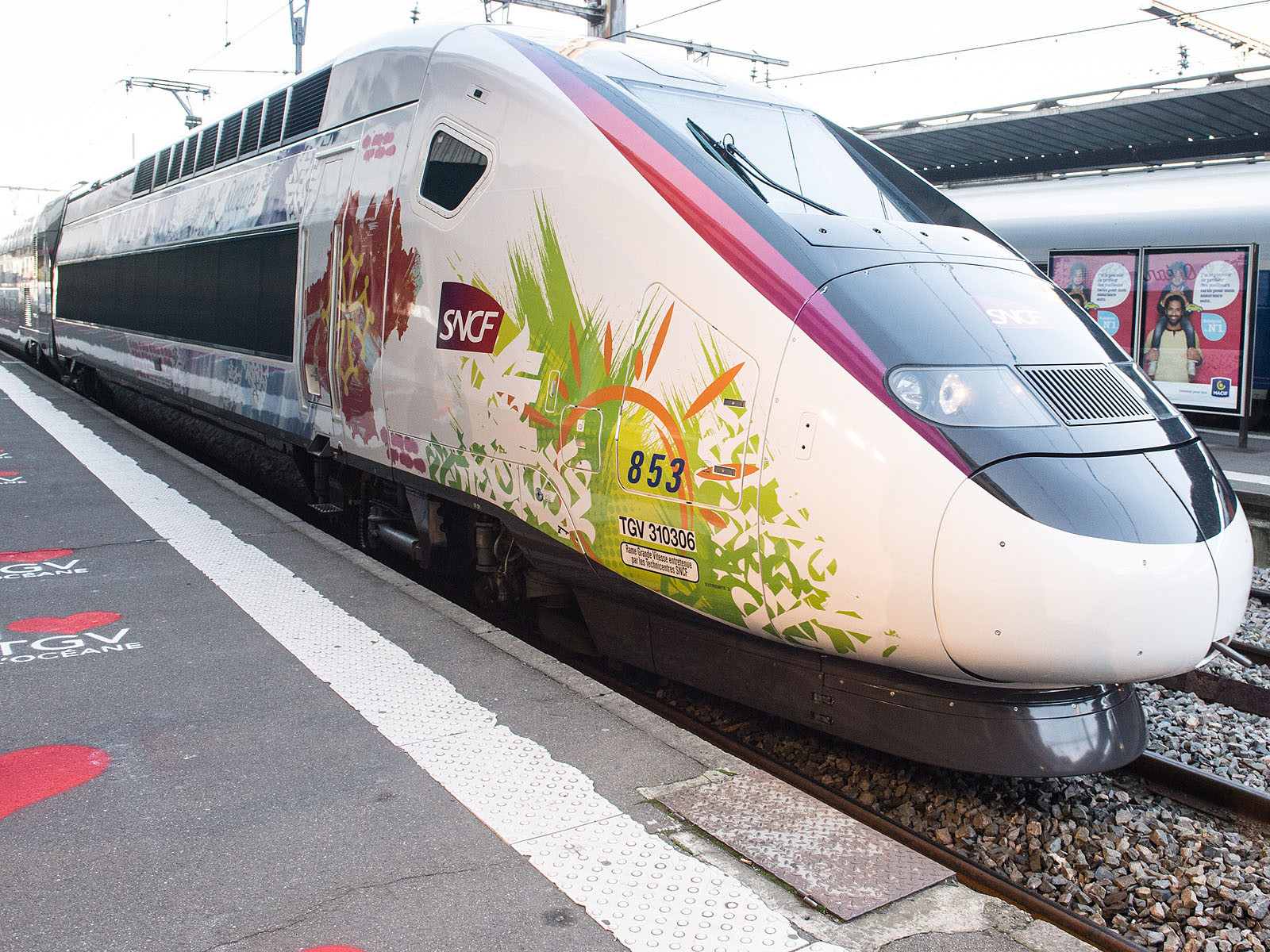 About the train
The trainsets we see in the pictures (no. 852/853) are part of SNCF's latest batch of EuroDuplex trains. It is from a series of forty 10-car sets of the type TGV 2N2 3UFC ('tri-courant / France / signifiant capacitaire).  The motorcars are of the type TGV POS. This newest batch of double deck high speed trains offer more seats than before (560 versus 509). Their delivery will be completed in 2019.
This 'high capacity' batch was originally an option taken when ordering the first 55 TGV 2N2 EuroDuplex trains back in 2007. Later on SNCF exercised this option.