How can we make passenger rail travel safer, more efficient and better for the environment? To answer these questions, scientists of the German DLR national aeronautics and space research centre are working closely together. Interdisciplinary teams work together on the "Next Generation Train" (NGT) project to define how the train of the future could function and what it could look like.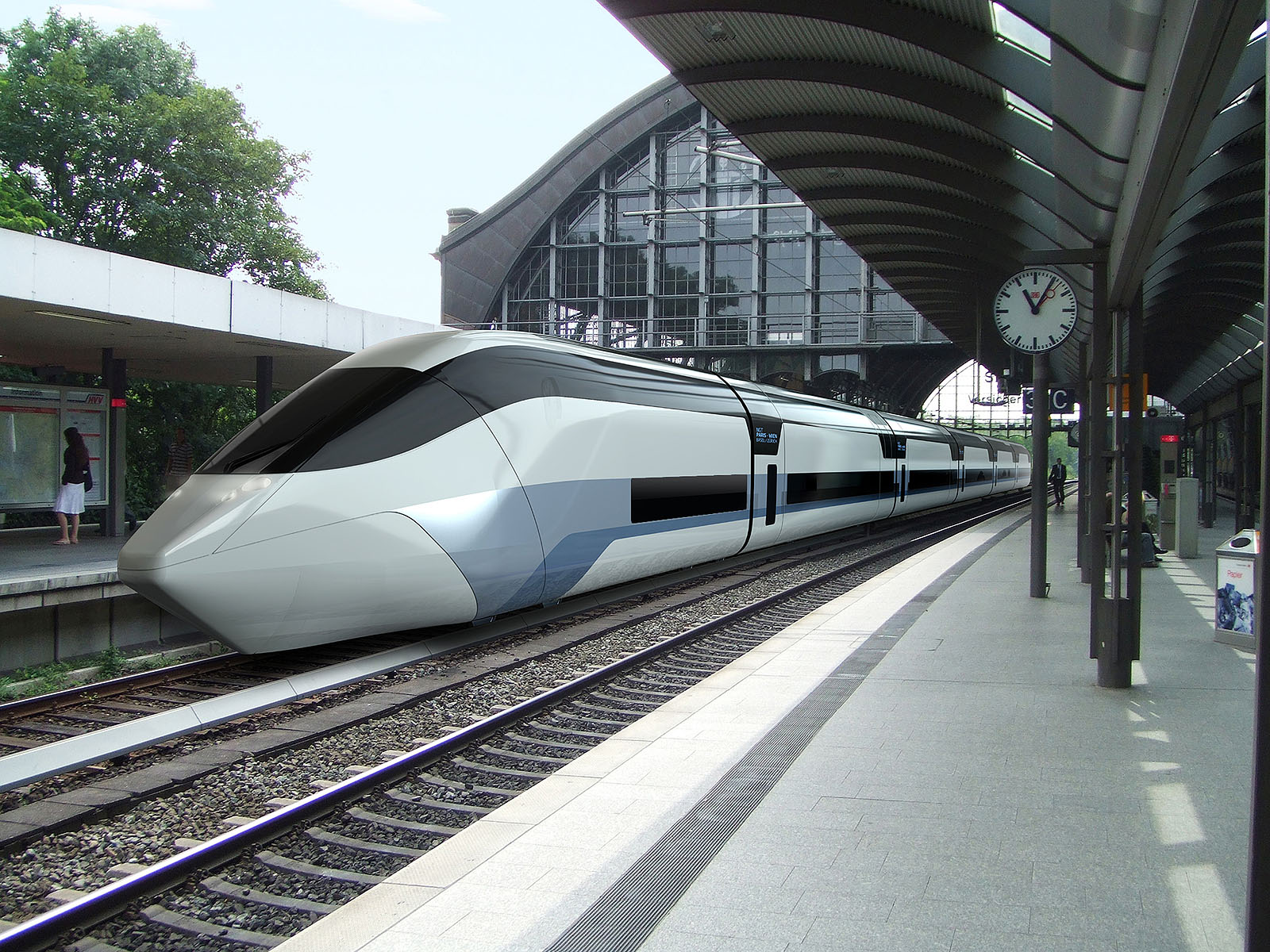 On 09.08.2016, information about a new chapter in the NGT project was being published. It concerns a new crash concept for high speed trains. Crash safety is a relatively new item in the railway world, something that should raise some eyebrows. Rail travel is a very safe way of transport, but when it goes wrong, it often goes wrong terribly. DLR reports:
The core idea was to develop a very efficient construction, compatible with industry standards, which can be an integral part of a modern train design. The crash construction combines as many functions as possible, with the lowest amount of parts possible. In the end, the NGT will feature crash absorbing structures at the entrance areas of every coach (front and end section). Deformation is less critical here, as there are no people seated in these spaces.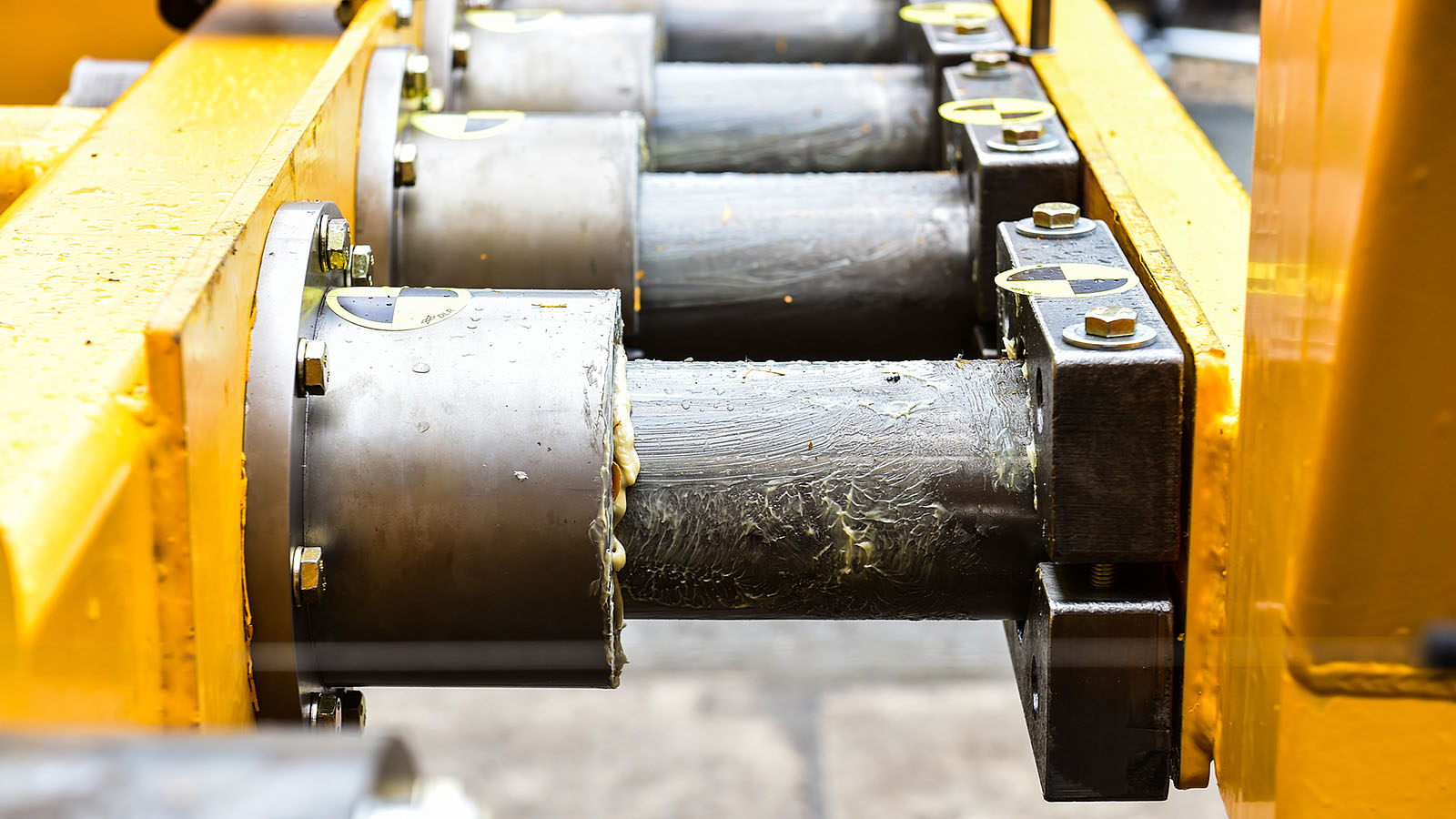 The core of the concept are horizontally placed metal tubes that are being pushed inside shafts with a cylindrical shape. The diameter of these shafts gets narrower, resulting in a controllable deformation when the tubes are being pushed in. A deformation that should not affect the frame of the railway coach.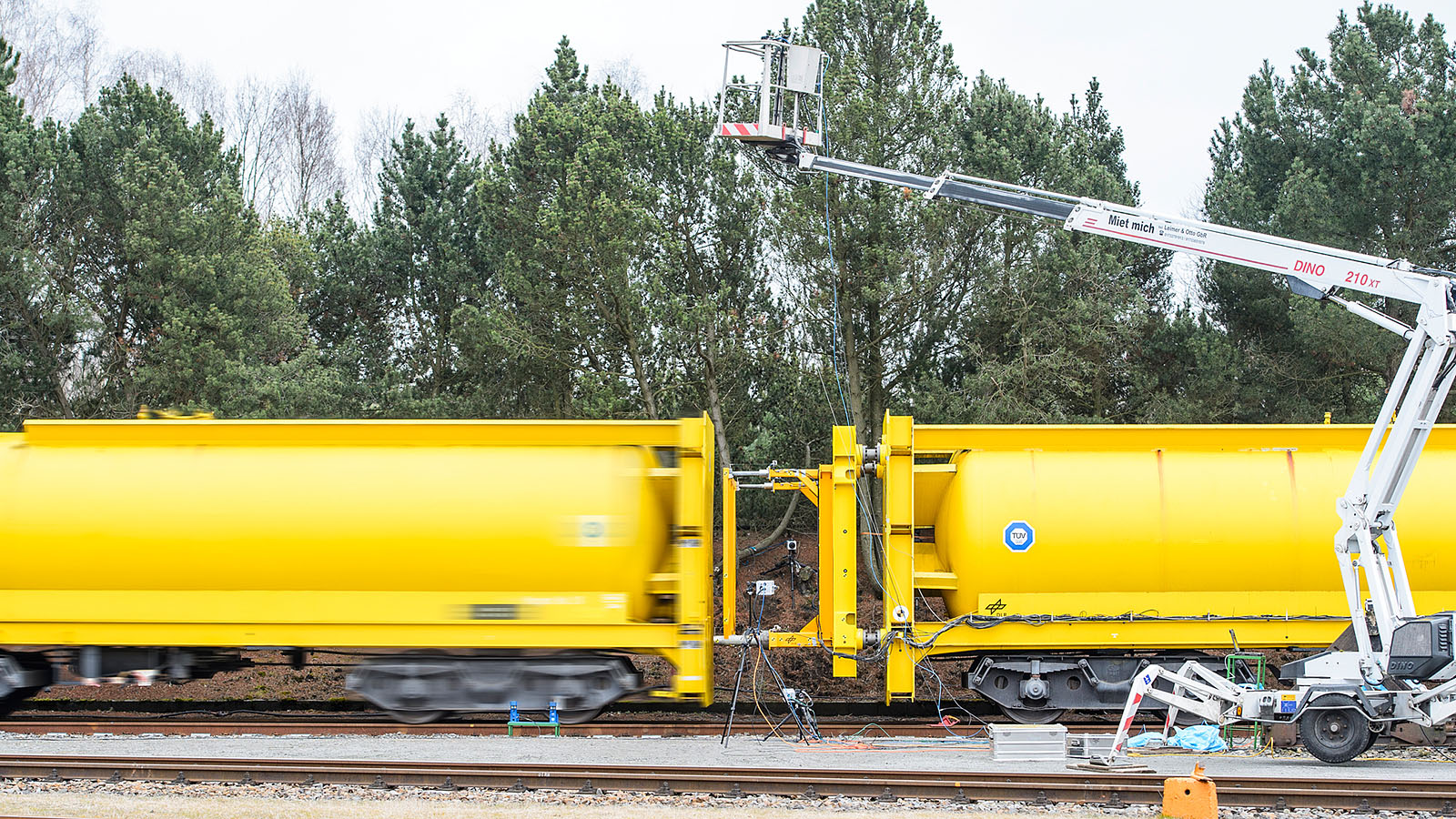 These images and the video show the first tests with the tube concept. Next step is to test a complete train using such crash absorbing elements. The construction shown here will be on display during InnoTrans 2016.