Alstom has the Coradia Liner, a first answer of the industry to the long neglected market for intercity trains in France. Now also Bombardier wants to have a piece of the cake of this market segment in revival. Bombardier is currently delivering the OMNEO double deck trains to various regions in France, for regional transport. Now they present a 'High Comfort OMNEO Premium Train for Intercity Journeys'.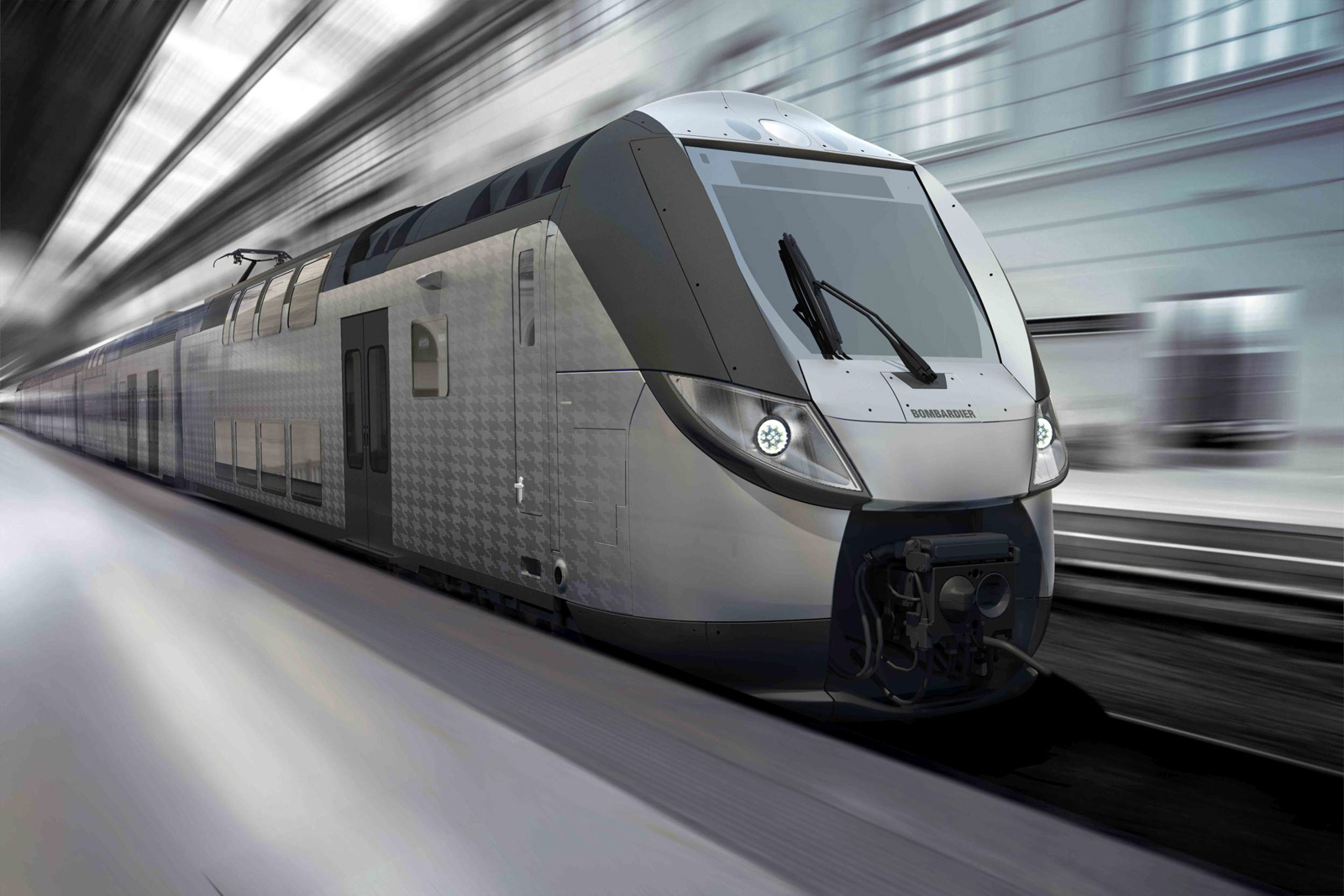 Rail technology leader Bombardier Transportation has unveiled its high comfort OMNEO Premium train for intercity travel at 200 km/h. Inspired by French standards of luxury, the design and the quality of furnishing meet the expectations of both business and leisure passengers.
The spacious double-deck cars offer travelers an elegant interior design, in particular the highly comfortable, wide reclining seats with individual armrests, tablet, footrest, reading light and electric power supply. The self-regulating air conditioning system and the low noise and vibration levels contribute to a quiet atmosphere ideally suited for intercity services. Focusing on passenger comfort, the architecture of the train provides extra-wide cars of 3 m width while storing the technical equipment on the roof to gain space and thus improve comfort in the passenger areas further.
With its wide doors, the train offers level access from the platforms of every major train station. This train is equipped with a dedicated space for people with disabilities and offers a universally accessible toilet and an access ramp so passengers in wheelchairs can travel in full autonomy. With a capacity of 400 to 475 seats, depending on the interior layout of its long version (110 m), the OMNEO Premium train operates at speeds up to 200 km/h. This Premium version benefits from the numerous advantages of a technical platform thanks to the Regio 2N version currently in the process of certification, which will be deployed widely in the French Regions. These advantages include delivery times, initial reliability and economies of scale for operation and maintenance costs.
Gallery of the first regional OMNEO trains (SNCF Z 55500 series) on Trainspo.com