advertisement

---
This article was originally published on 28.06.2023 – and updated with more pictures on 04.07.2023.
Is there a better way to celebrate a 20th anniversary than with a colourful party on a locomotive? HSL Logistik thinks not. Behold, the first Euro9000 loco for the operator:
The powerful six-axle electric got a festive livery wrap with a purple-blue gradient base, lots of fireworks and people throwing a big party underneath them. The HSL logo comes in 'Las Vegas' style on the sides of the loco and is the centrepiece of the design, titled JubileeRider by its creator Mathias Oestreich.
Thanks to Sebastian Bollmann, we're featuring a portrait of the loco as seen on 26.06.2023 in Lehrte (DE):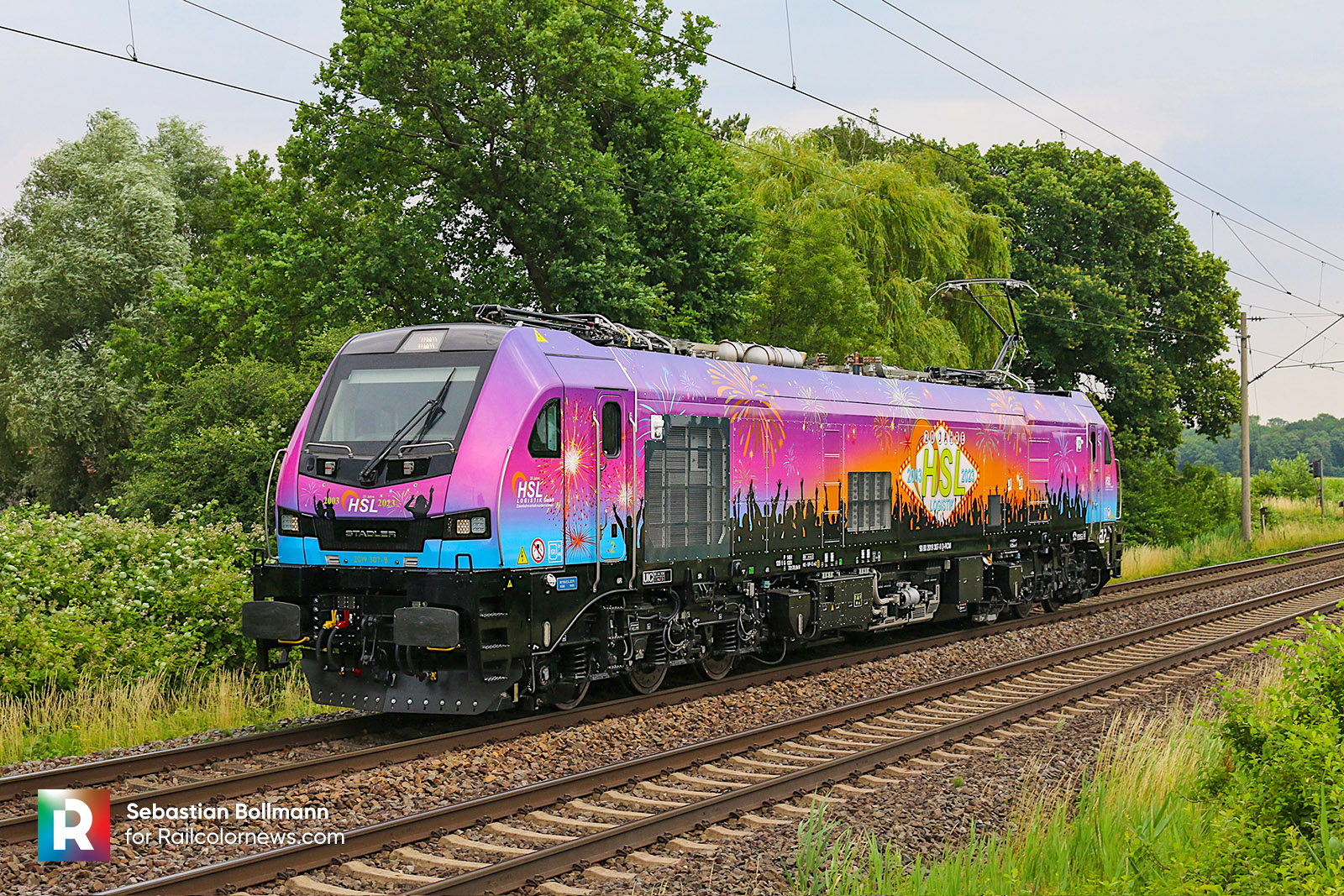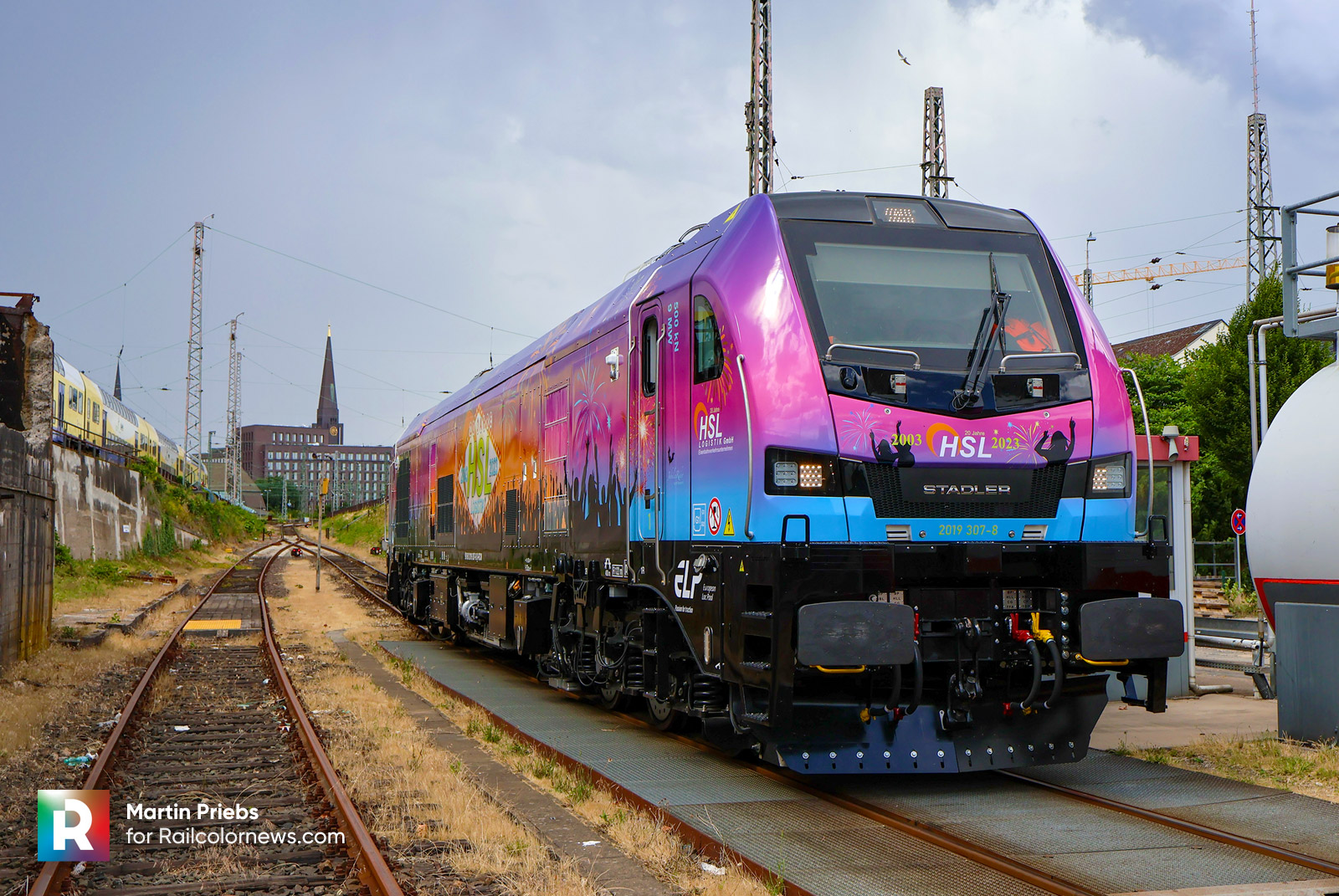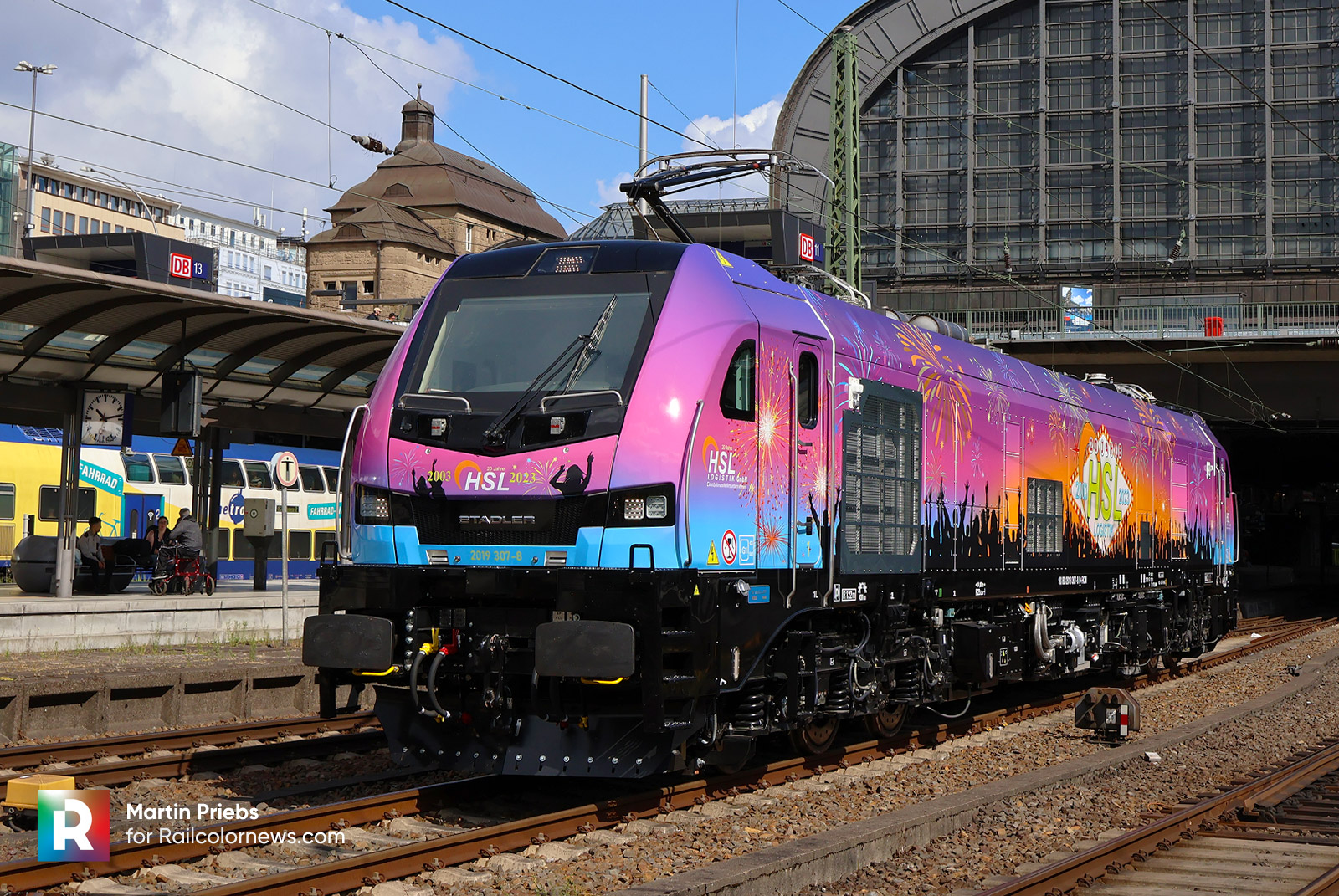 2019 307 is one of several brand new Euro9000 locos which recently arrived in Germany. HSL Logistik expects to receive four more locos from the same type soon. Railcolor News is documenting the arrival (and delivery) of all Stadler-made locos. Check out the post below for more details:
[EU] EuroDual & Euro9000: The new ELP locomotives of 2023 [updated]