advertisement

---
On 19.04.2023, Railcolor visited the intermodal terminal of the CLIP Group in Jasin, near Swarzędz. Tidy, well-organised, giant yellow gantry cranes and trains being loaded/unloaded. A new locomotive livery was approaching:
We were on location for the inaugural run of CargoUnit 5370 054 / 6193 060, leased to Bahnoperator, in its new Railcolor design. The locomotive left early that morning with the special guests of the IX Fracht Forum with special train MOE 17200/1 from Warsaw-Grochów. The train could enter the terminal directly from line E20 line at Paczkow using specially prepared turnouts that allow entry without ending the train at Swarzedz station.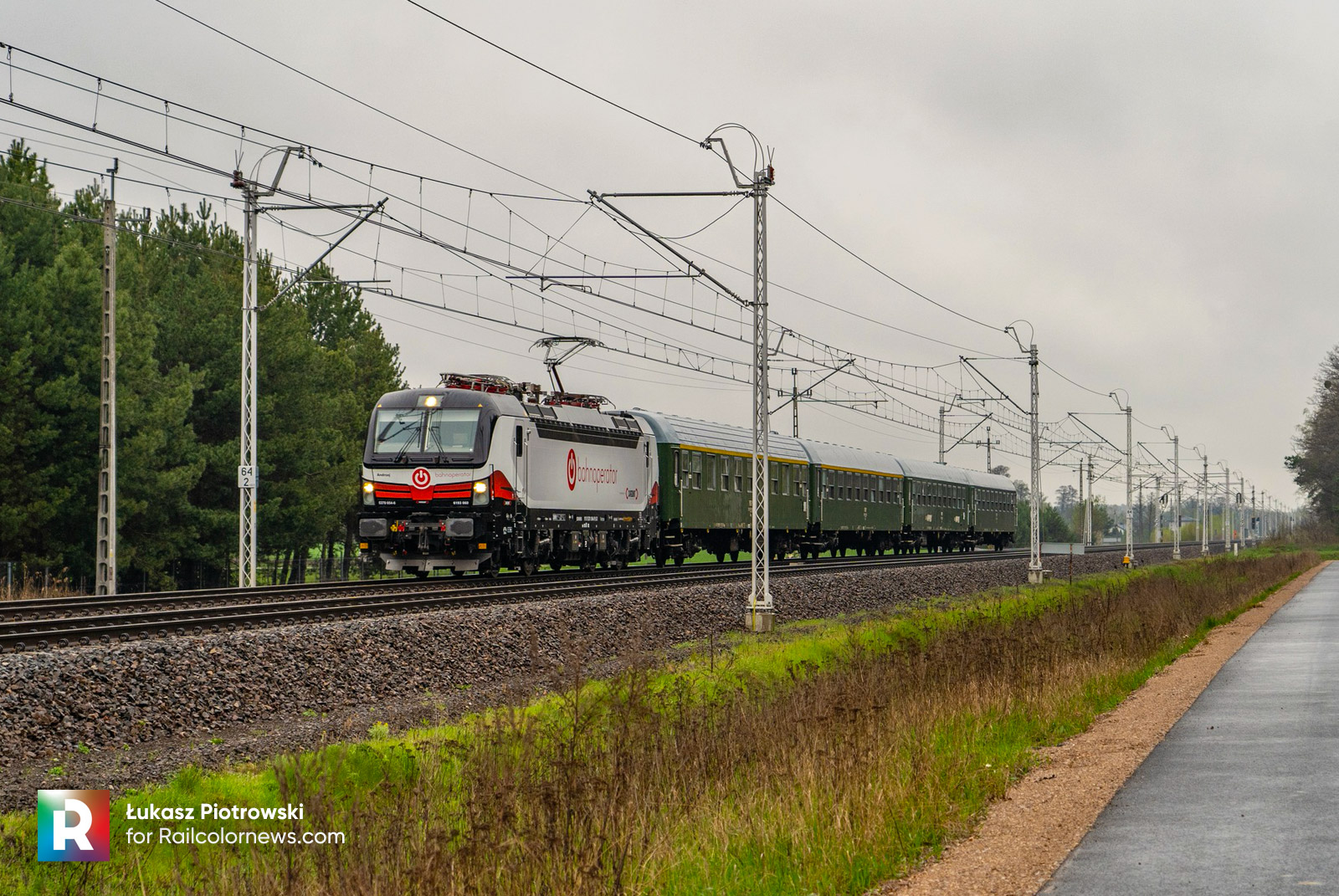 Below you see the special train arriving at the terminal – the trains to the right are being loaded/unloaded.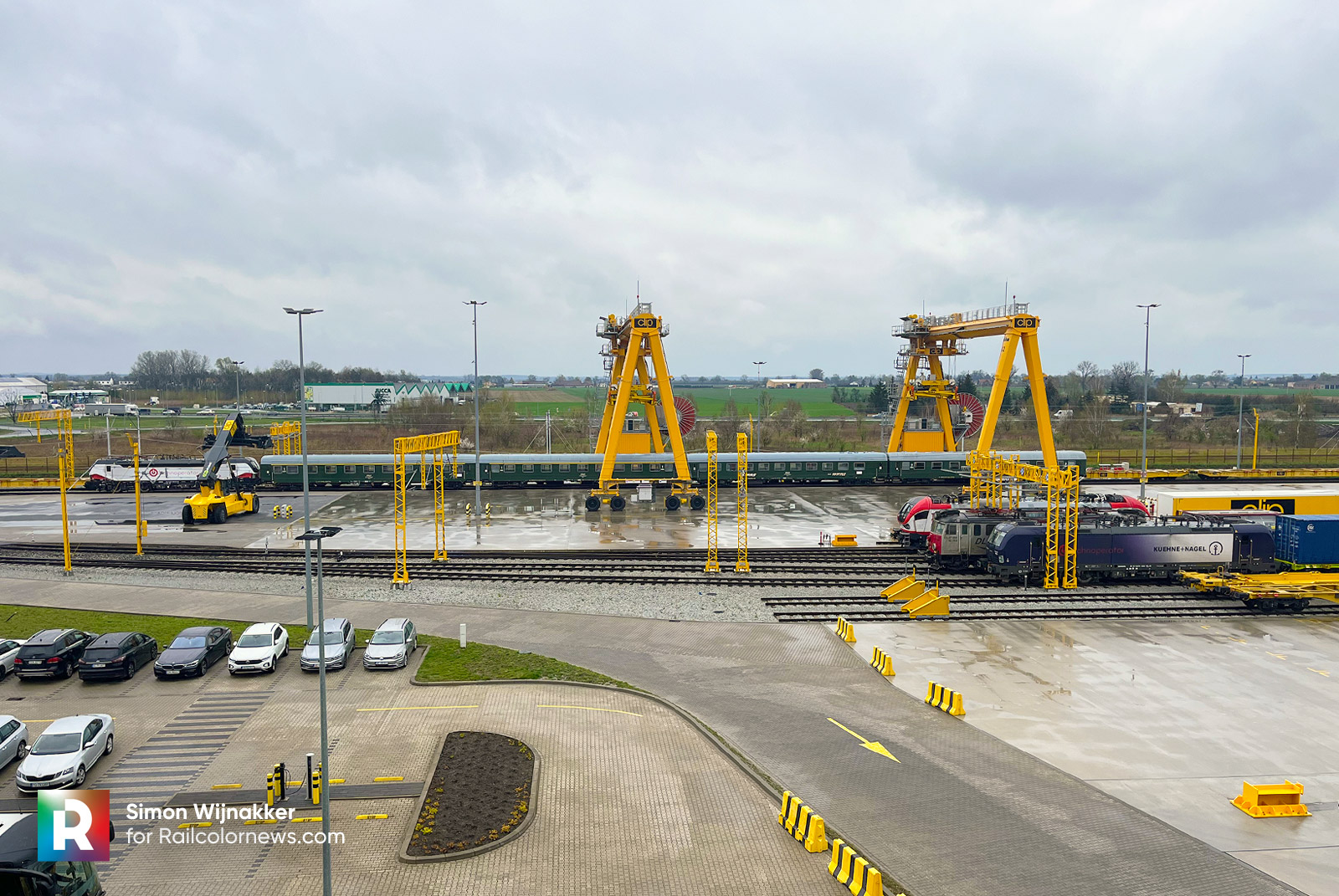 Bahnoperator is leasing multiple new Vectron locomotives from CargoUnit. 5370 053/6193 060 'Andrzej' is the first in a new design to spotlight the operator. Meanwhile, the guests are deboarding: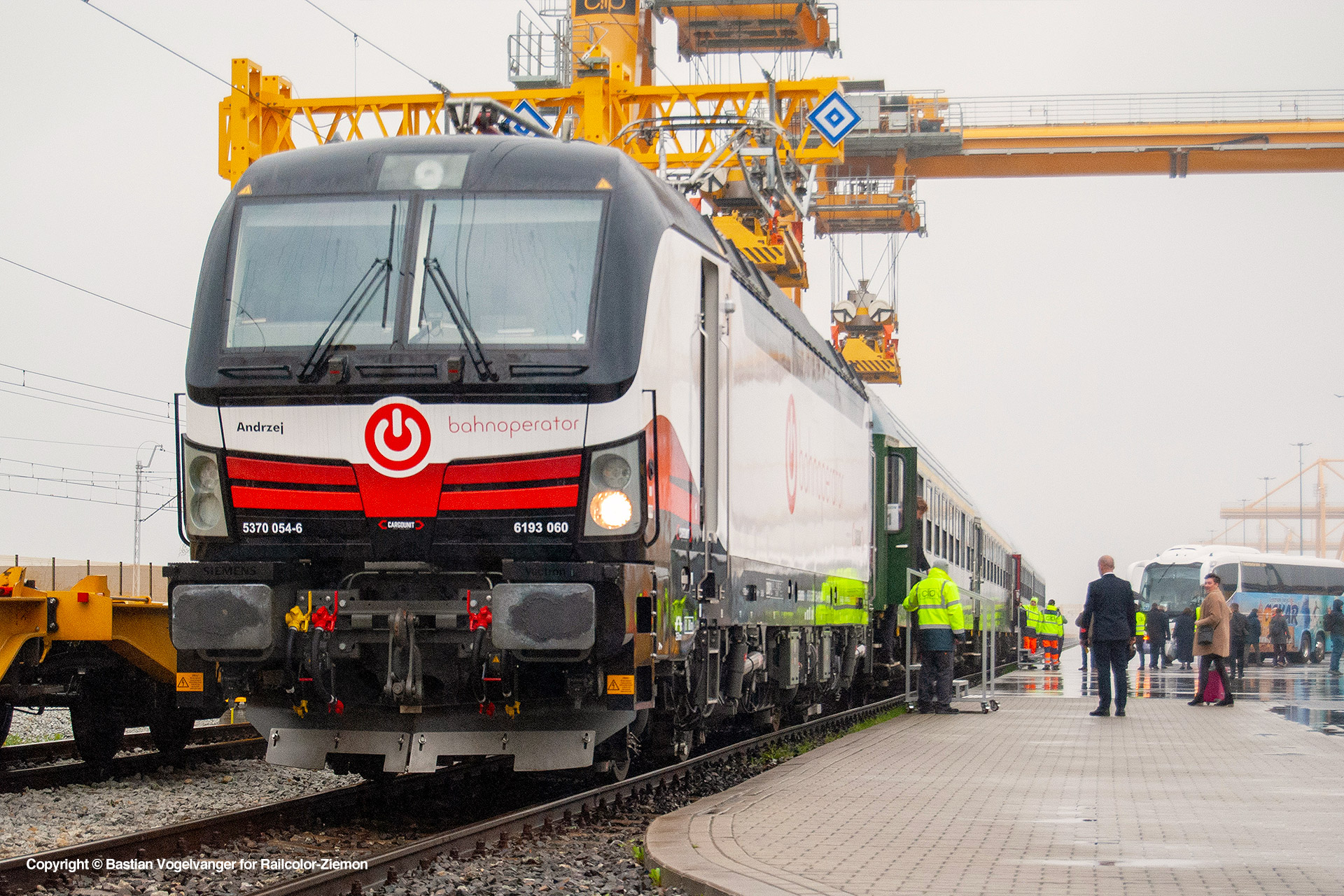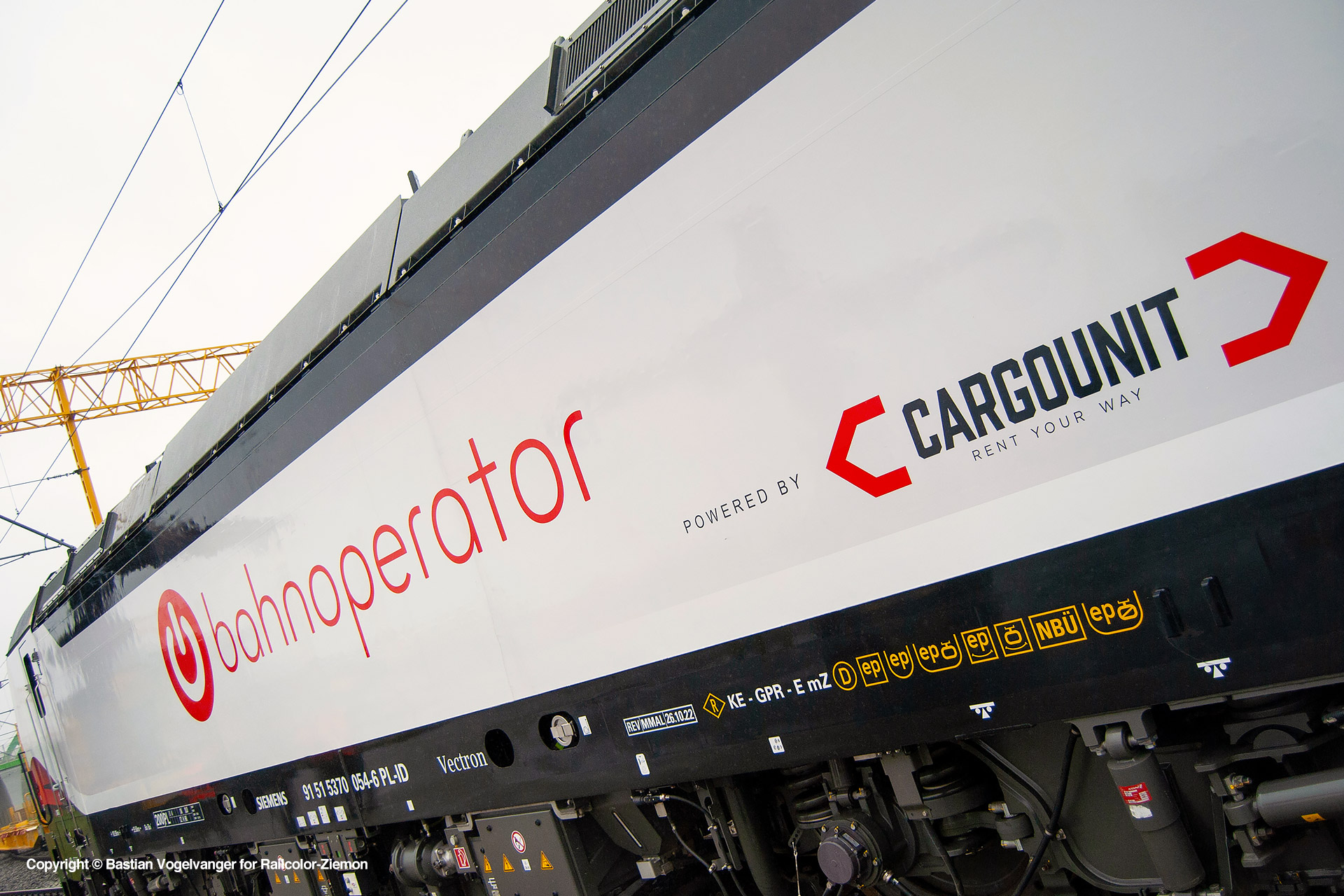 The design is created in such a way it can be applied on different coloured Vectron locomotives (CargoUnit also has blue machines, for example), leaving all standardized technical markings untouched, which saves time and effort. The design itself adds emotion and fluidity to the Bahnoperator brand.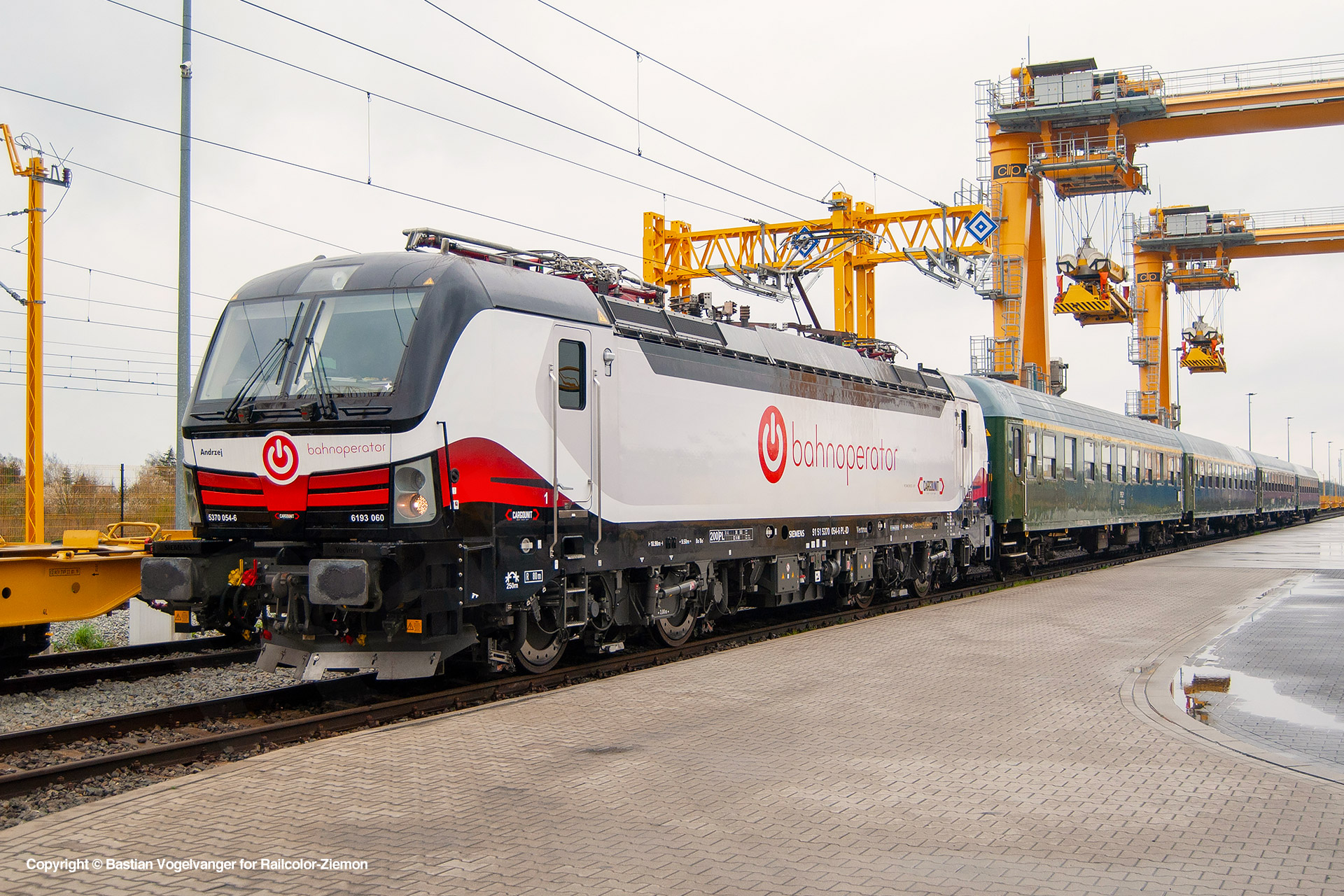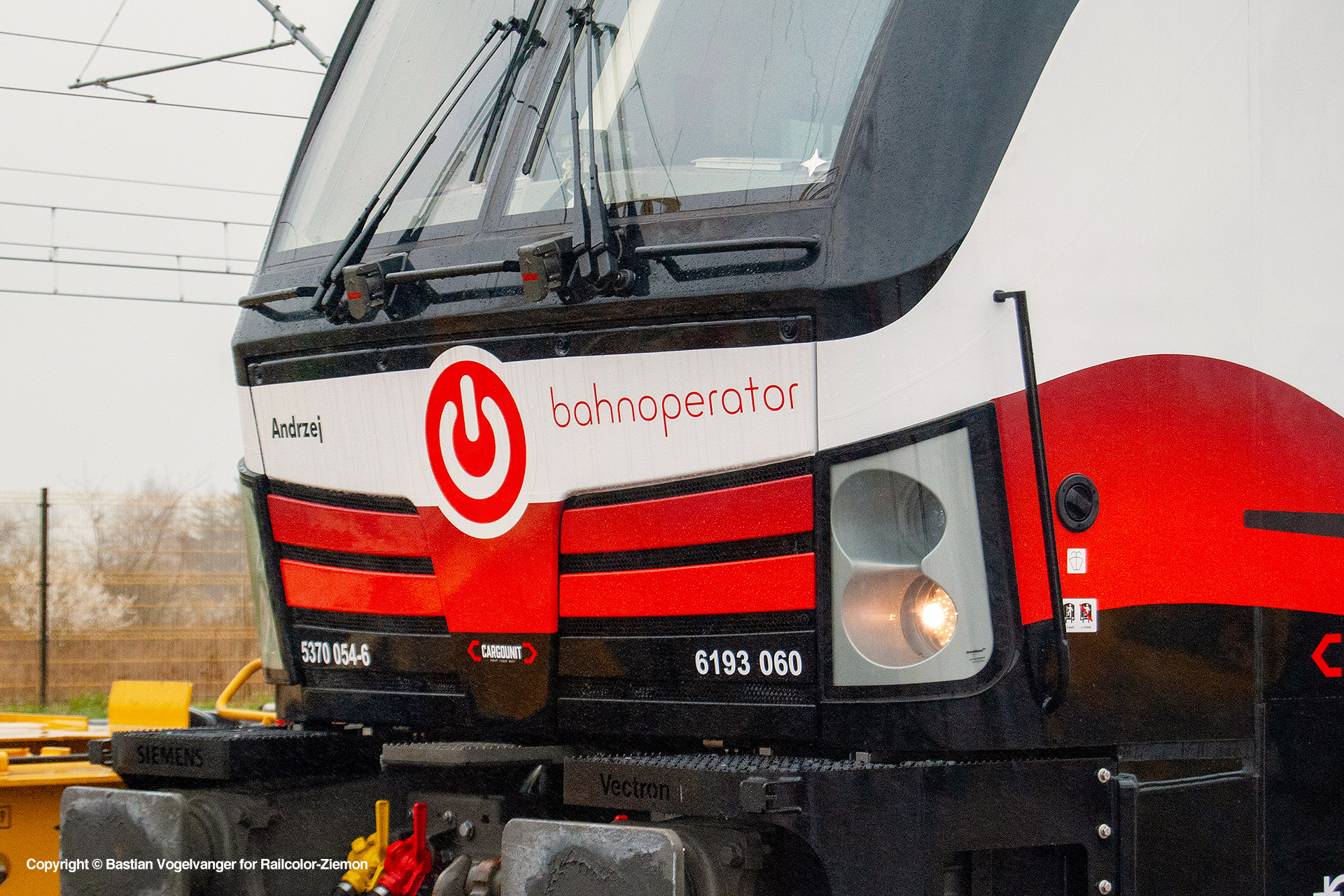 We could not let the opportunity go by to look at the other trains on site. Below you see RCP > Bahnoperator 111Ed-028 used for domestic services in Poland.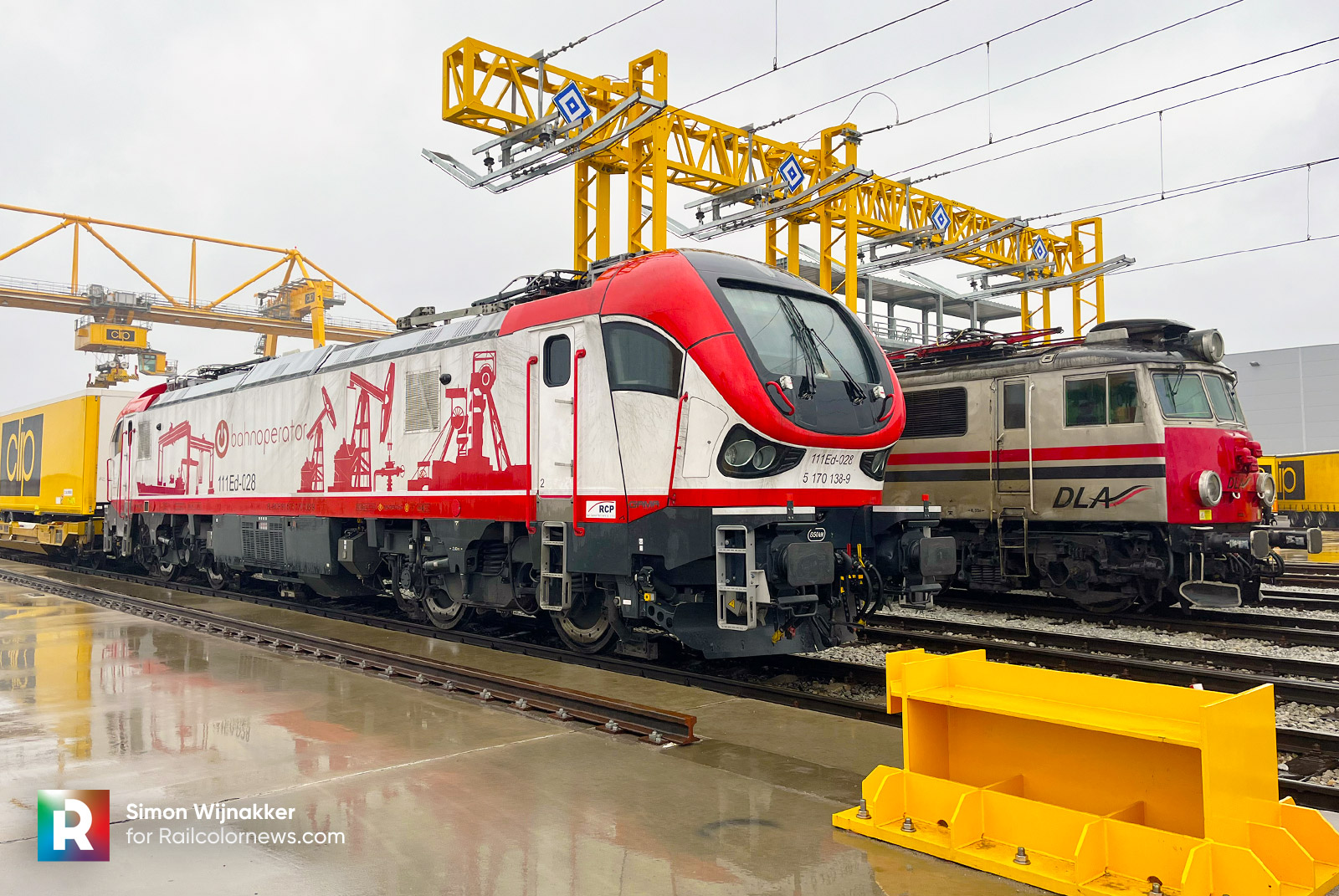 5370 054/6193 060 is a 200-km/h fast locomotive with the A17 country package – this means the design will soon be visiting other European countries, travelling west to Germany or along other (north-south) freight corridors connecting the Baltic and Adriatic Sea.