advertisement

---
Since 14.10.2022, the new Class 483/484 EMUs have taken over Berlin's S8 commuter line. The new trains have entirely replaced the older rolling stock on the line. It is the third service exclusively served by the Siemens+Stadler trains, next to S46 and S47.
This essentially means that the 60,000 daily users of S8 can benefit from more space, with six instead of four cars per train. In addition, line S8 is being extended from Birkenwerder via Zeuthen to Wildau during peak traffic times. On the 59-kilometer route, a total of nine new-generation units have replaced the aging Class 485s.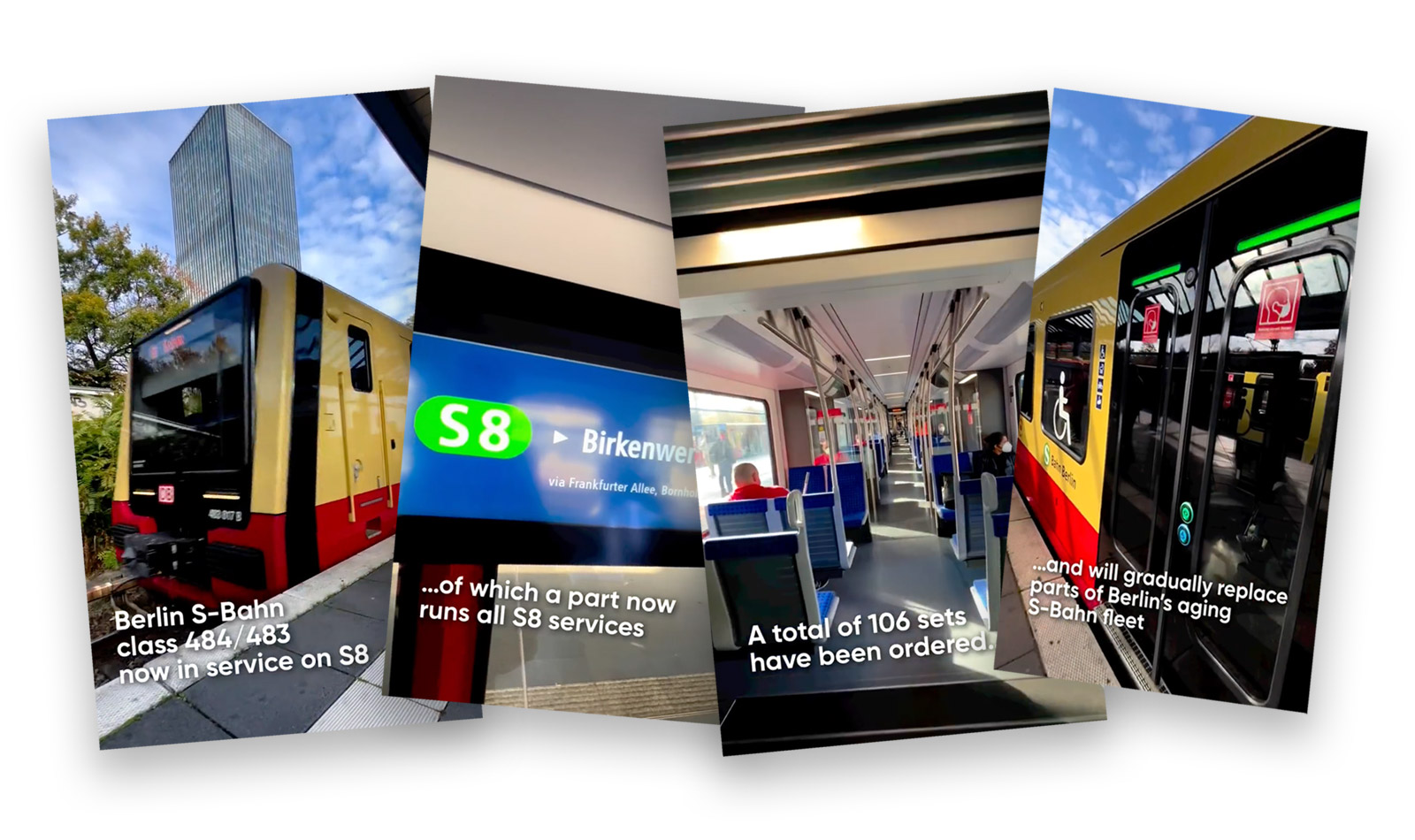 Berlin's Governing Mayor Franziska Giffey, and Rainer Genilke, State Secretary for Infrastructure and State Planning of the State of Brandenburg, each drove a new train (for some kilometers) to inaugurate the upgraded connection.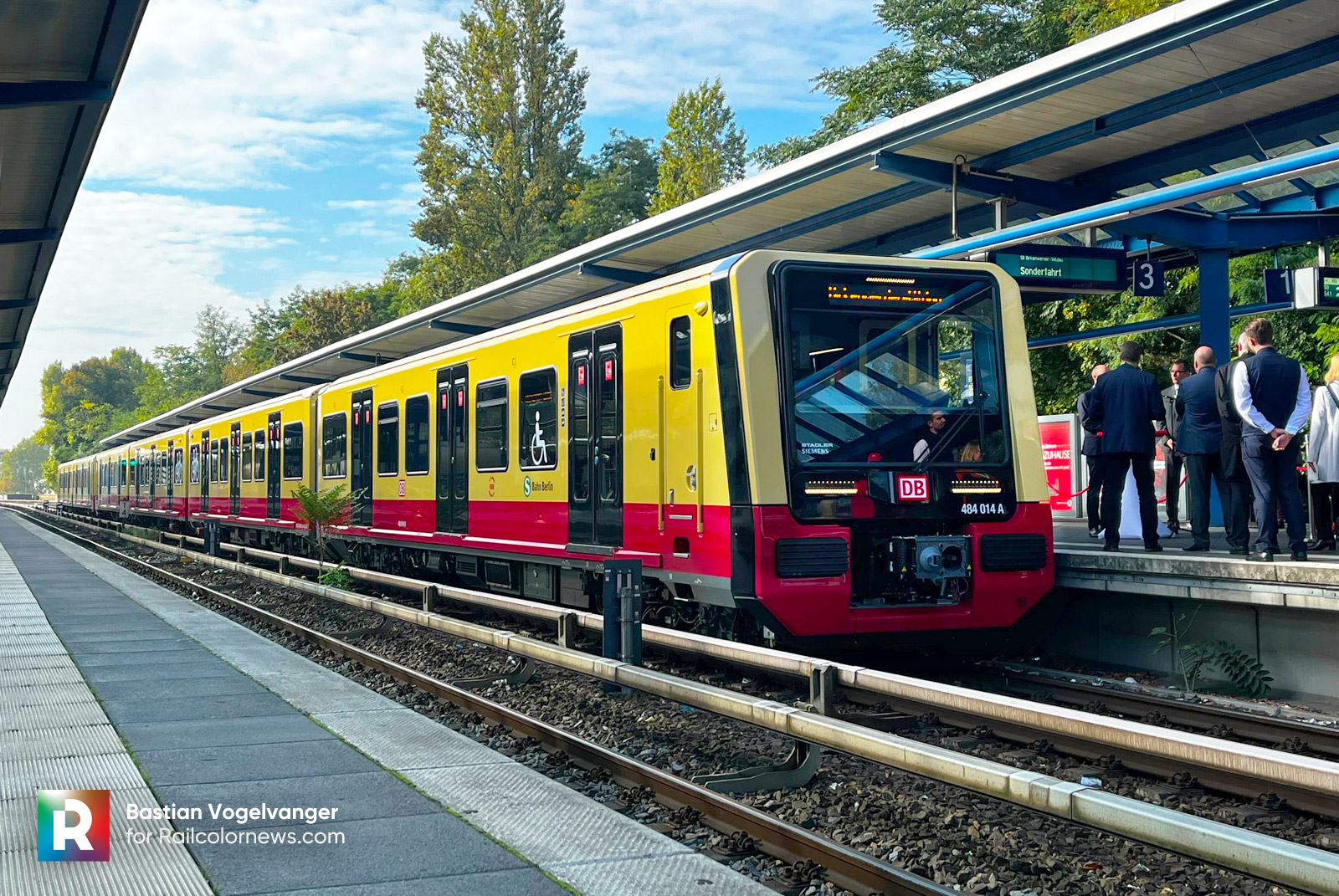 Siemens and Stadler are currently delivering one or two new trains per week and are ahead of schedule with the production of the fleet. The 483/484 trains are planned to be introduced on the ring lines (S41/S42) in April 2023, but now it is clear that the first of them will enter service already in December. At present, all 483s (21 in total) have been delivered, while the 484s are halfway there (~40 of 85).
We created a video of the inauguration run – which was published on Railcolor's Instagram:
View this post on Instagram