advertisement
---
The first SALi-based dual-mode locomotive for the narrow gauge salt and potassium lines in Catalunya is here. Locomotive 257.01 is out and working, so let's look closely at its daily jobs.
Railcolor News would like to thank Bernat Borràs for his fantastic pictures. Make sure you visit his website, trenscat.cat, for more cool photos of trains from Catalunya!
Stadler is producing five dual-modem narrow-gauge locomotives for FGC in Valencia. The hybrids will enable to increase in the number of daily trains from Súria mine to the port of Barcelona from three to seven. In addition, they will also operate on the Llobregat – Anoia line.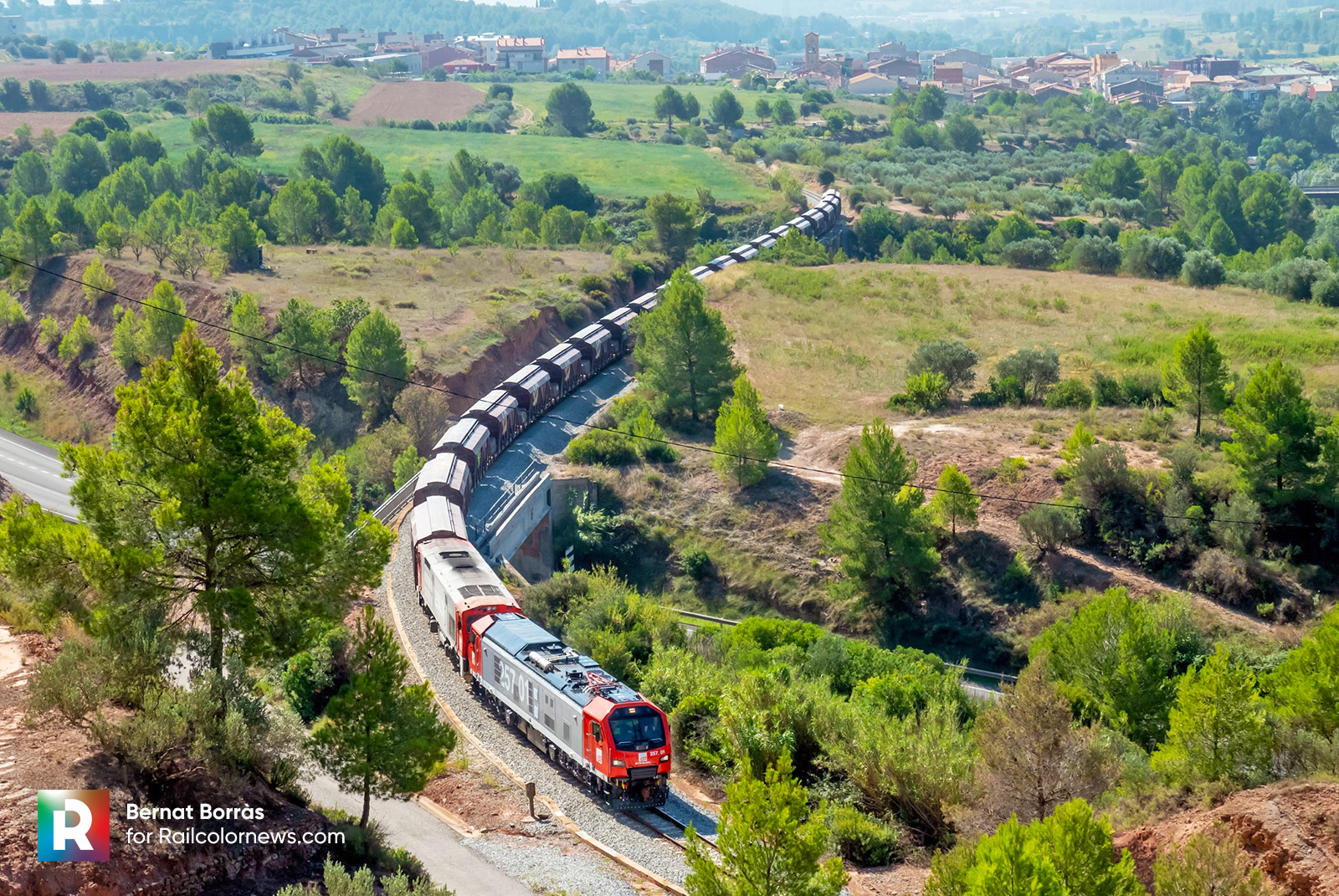 With 2MW power in electric and 950 kW in diesel mode, they can be coupled to provide double traction.
Thanks to Bernat Borràs' pictures, we can enjoy the first locomotive that has been produced and delivered, 257.01, in its early days of operation.
---