On 25.08.2022, Polish locomotive leasing company Cargounit presented its first Siemens Smartron locomotive for the Romanian market, leased to Unicom Tranzit. Railcolor News reports from București Băneasa.

advertisement
---
Railcolor News thanks Mihai Calinescu and Virgil Cantoneru for their nice pictures. This article was originally published on 25.08.2022 – and updated on 31.08.2022 (video added; scroll down to see it).

Siemens Smartron 192 010 is starting its service in the Romanian market. This would normally not be such big news as Smartrons have been popular in both Romania and Bulgaria for some time now. What's unique is that the locomotive is provided through full-service leasing from Cargounit of Poland.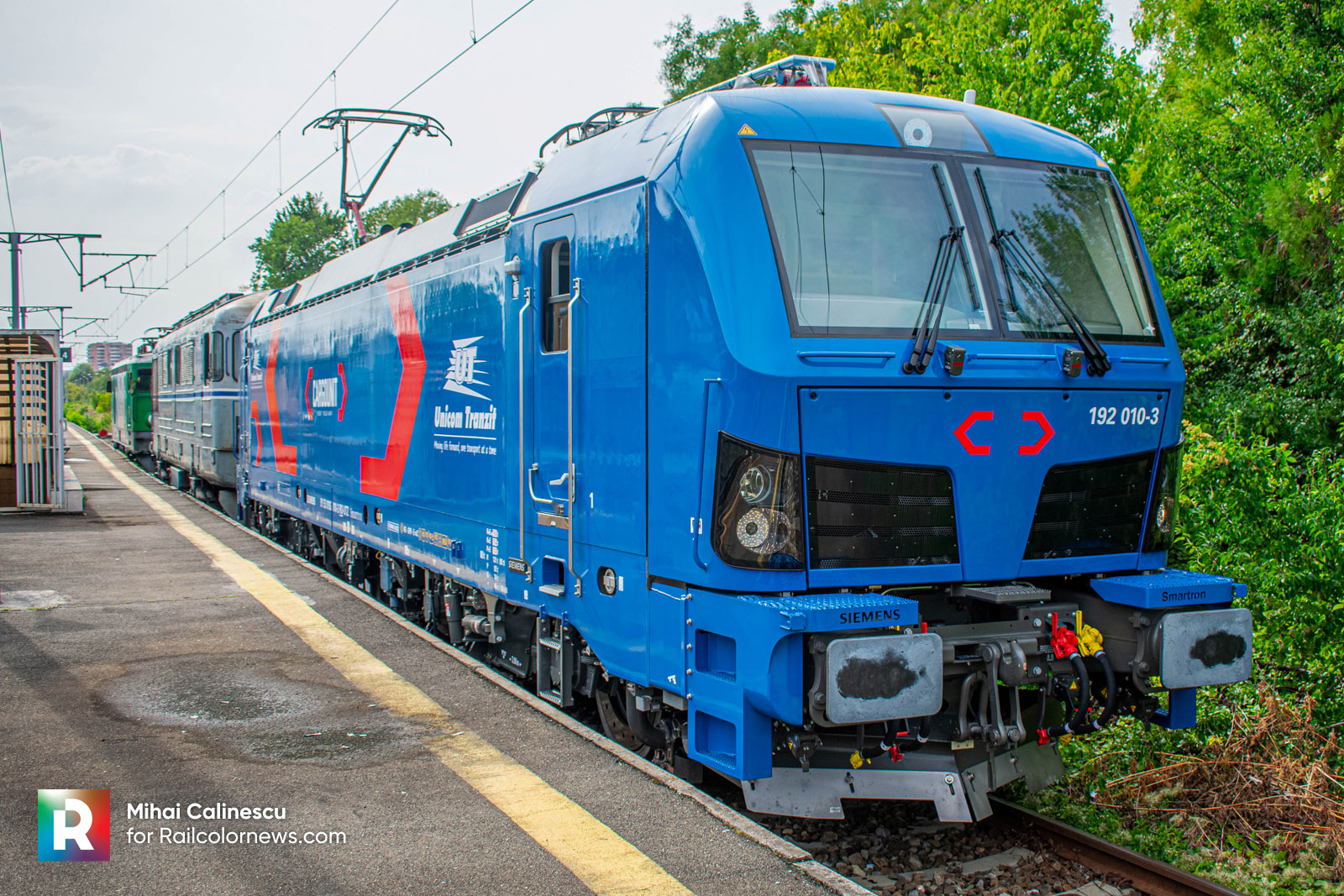 After four years of market assessments and negotiations, the rolling stock company, owned by the Three Seas Initiative Investment Fund (3SIIF), has reached its second sea – the Romanian shores of the Black Sea.
Handover ceremony
At the official ceremony in the București Băneasa station, the keys for the locomotive were handed over to Cargounit's launching customer for Romania, Unicom Tranzit. This Romanian operator already owns two Smartron locomotives, and soon it will be also leasing two more – a second Cargounit Smartron is on the way for Romania.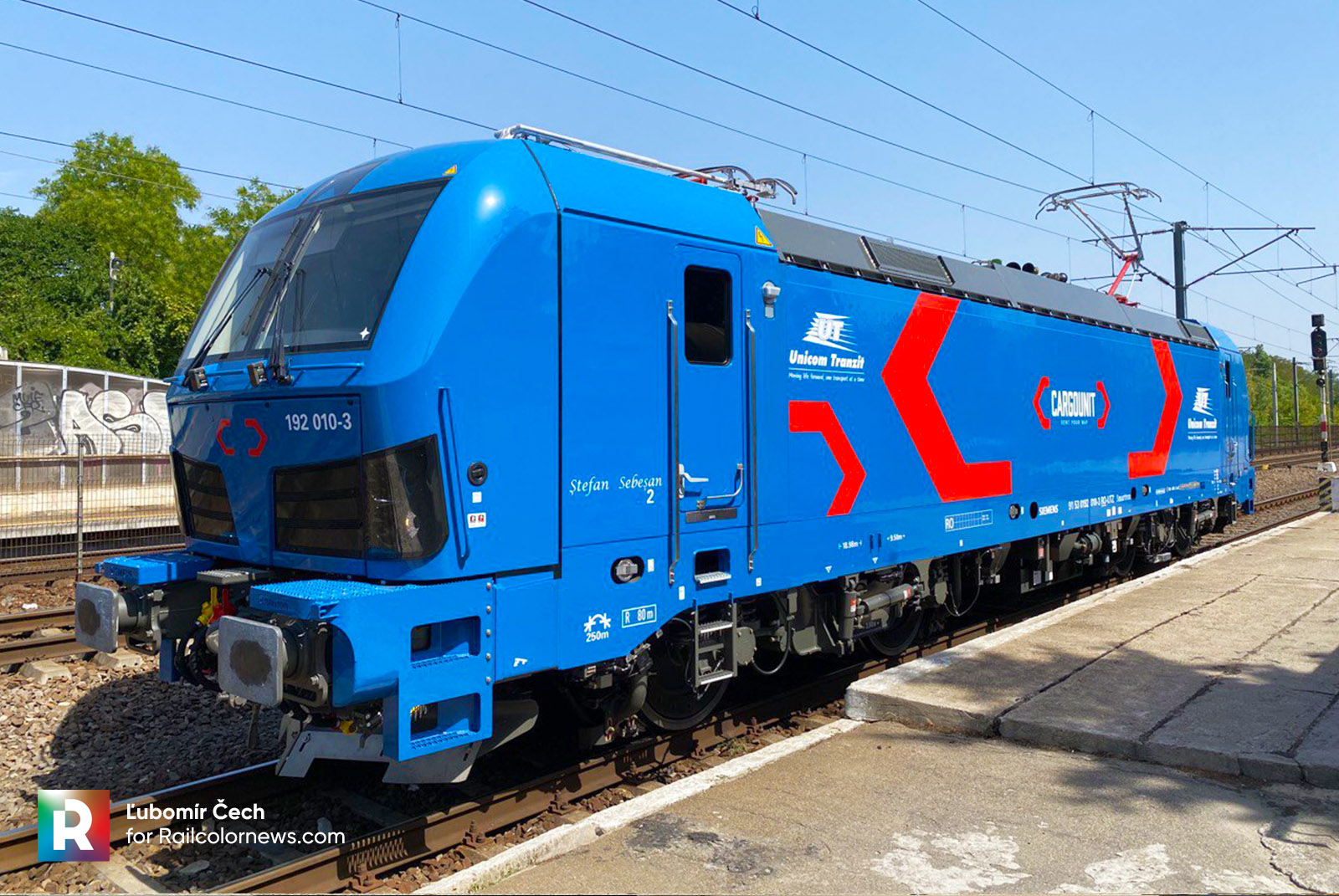 192 010 is now "Stefan Sebesan"
Railcolor News first previewed 192 010 while it was still being tested in Germany. The Capri blue locomotive received the Cargounit logo and red "brackets", as well as the Unicom Transit logos in the form of white stickers.
Unlike in Poland, where new Cargounit locomotives get names of company employees, Smartron 192 010 honors Romanian scholar Stefan Sebesan, an important for the country's railway industry development.
Cargounit is expanding its horizons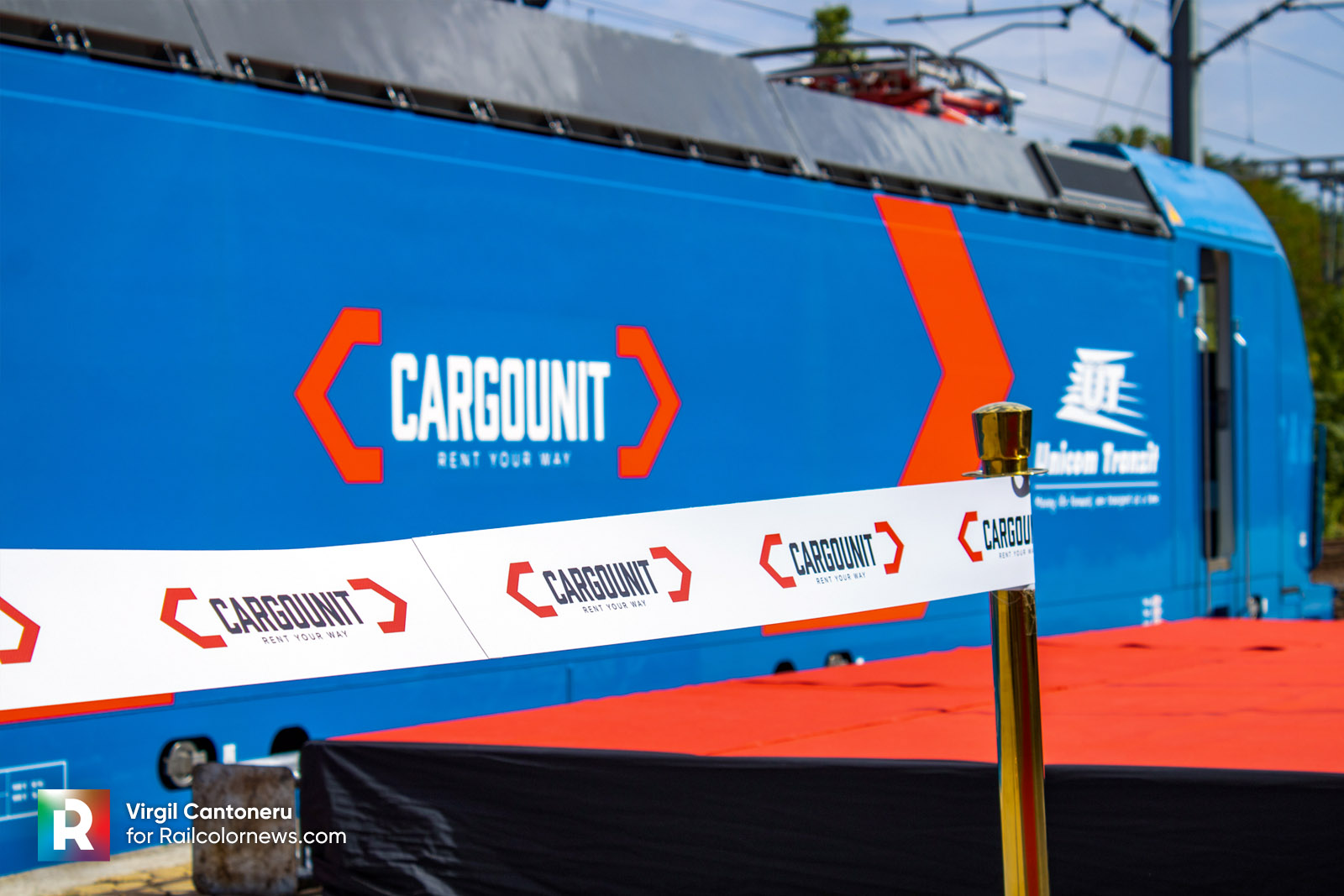 For Cargounit, Romania is a perspective market and an opportunity in the company's expansion plans. With 100 electric and 85 diesel locomotives, the company is currently nr.1 in Poland and nr. 6 in Europe.
The company has expanded its customer base from Poland to Czechia (ČD Cargo, Metrans) and Slovakia (Budamar) and has further plans in Central and Eastern Europe.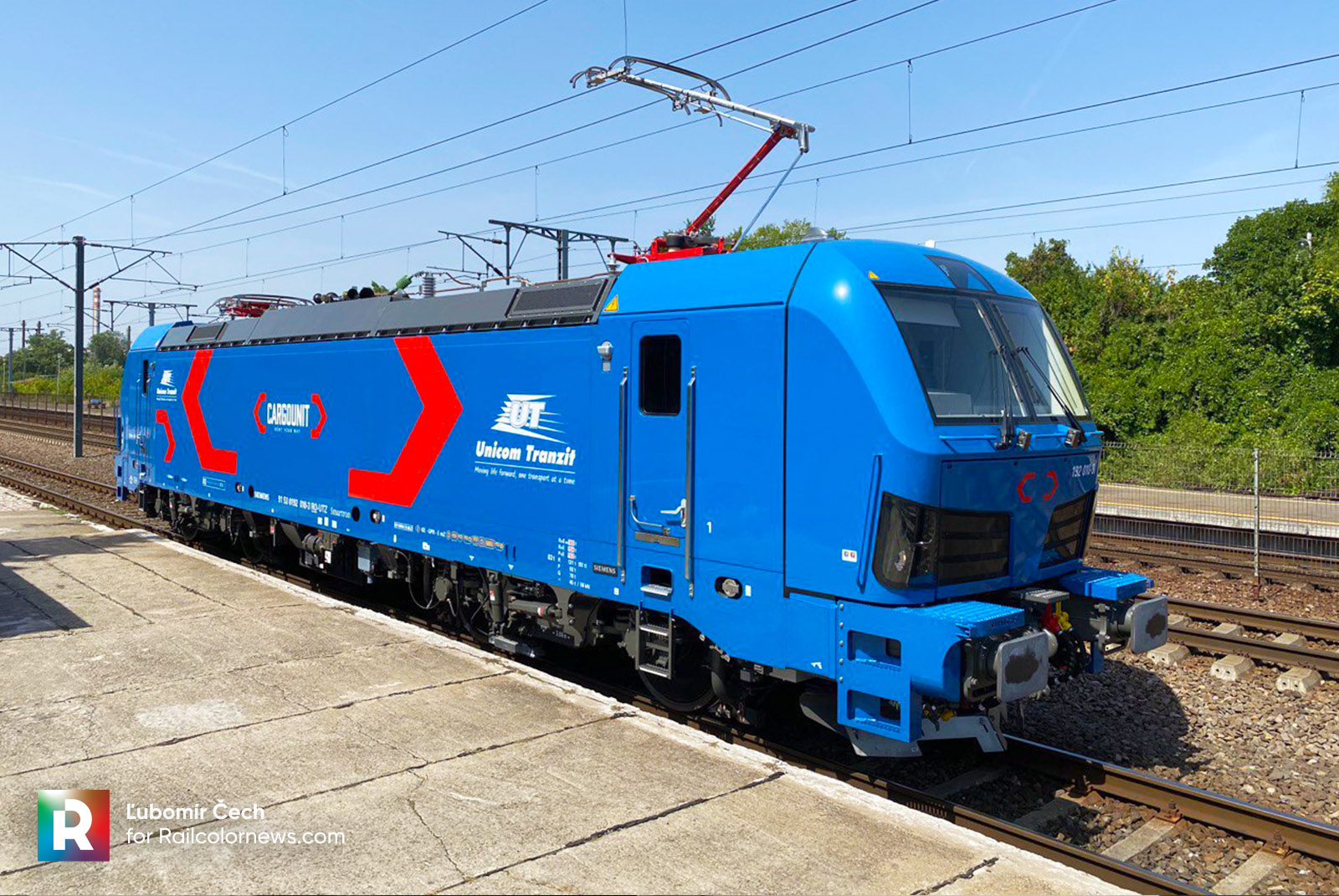 "We saw a lot of similarities between the Romanian and Polish markets five years ago. The demand for used locomotives started to shift towards modern rolling stock, which we are now experiencing in Romania" – Lukasz Boron, CEO of Cargounit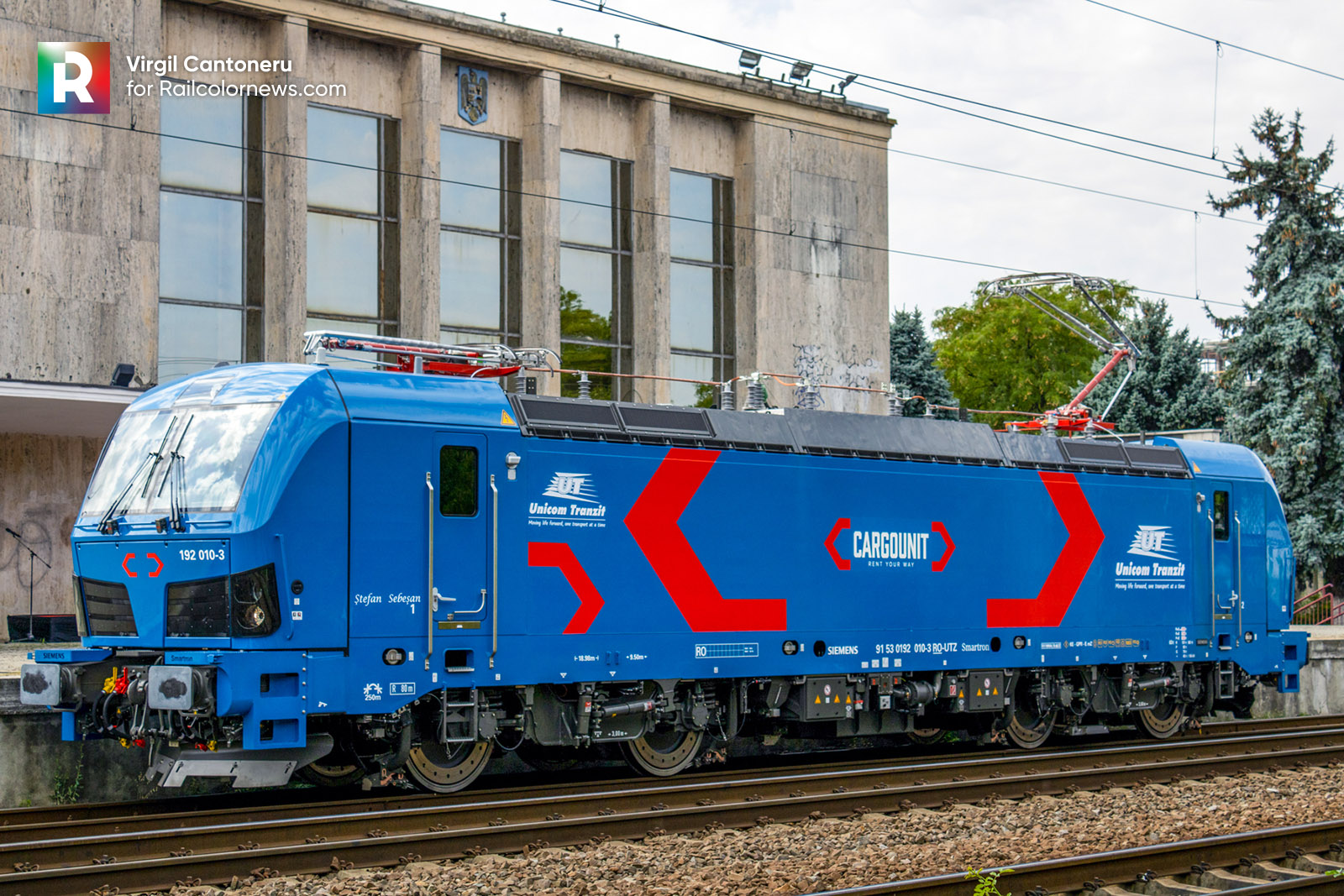 With the influx of new Siemens Vectron and now Smartron locomotives, the company is also preparing to start offering maintenance services for modern locomotives in its own capacities in the coming future.
Update 31.08.2022: Video
Thanks to Mihai Calinescu's YouTube channel, we bring you a video of the official ceremony. It starts with the official speeches and ends with the arrival of the Smartron at the station. Enjoy:

---
See what 192 010 looked like during its acceptance runs near Munich:
[RO] Siemens outshops first Cargounit Smartron for Romania [updated x2]
To learn more about Cargounit's fleet, refer to our dedicated [Data] page below: