IGE brings an attractive anniversary locomotive to the rails. For 40 years now, the international rail freight operator from Hersbruck, Franconia, has been active in the railway sector and in railway tourism. Locomotive 482 047 got a full, new livery to celebrate this milestone. A design with two different sides – one for each sister company.
Livery design: RailcolorZiemon;
Printing, application: Rösch, Lackiererei aus Nürnberg.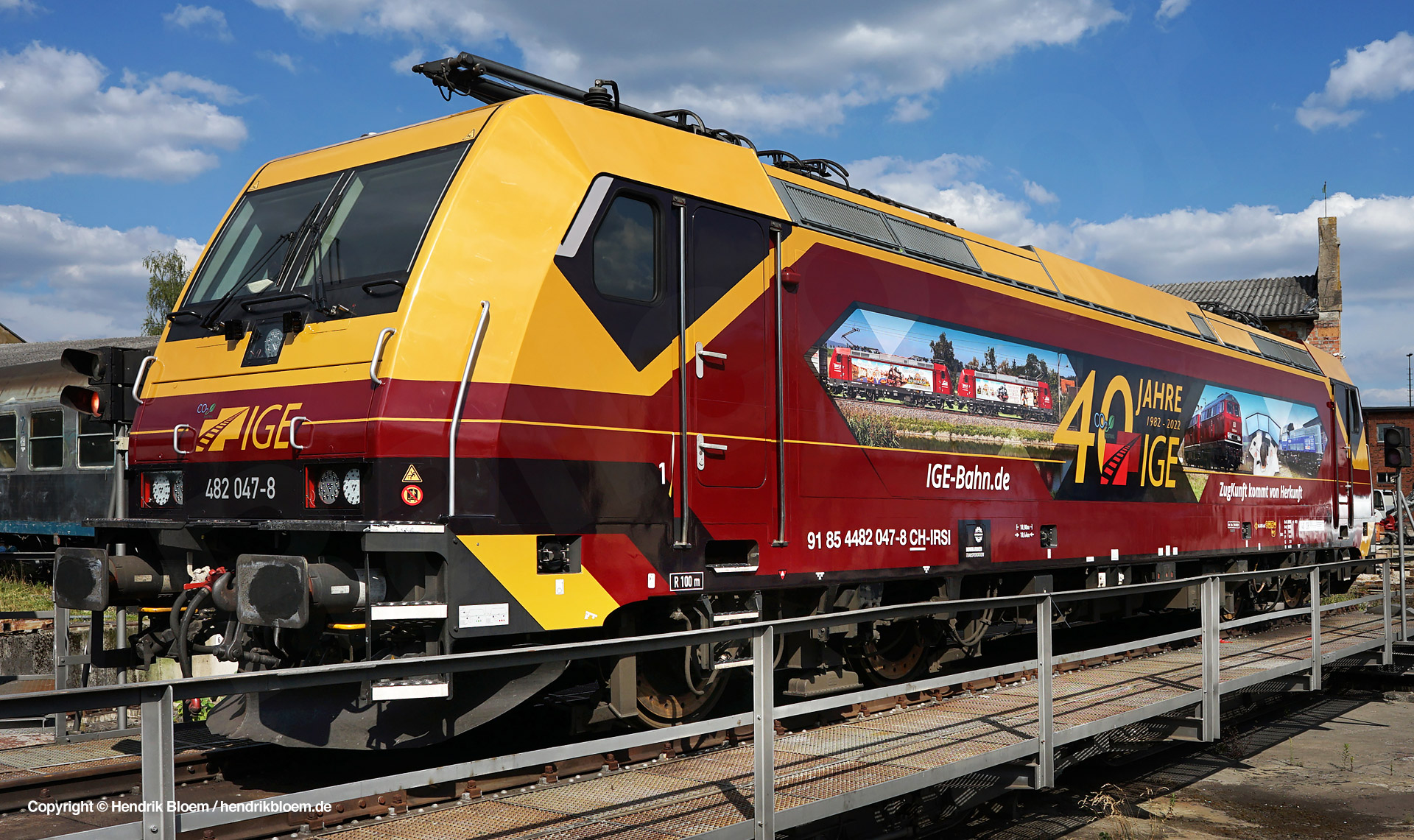 The blue side is dedicated to IGE Eisenbahn Erlebnisreisen, including Eisenbahn Romantik Reisen. The red half symbolizes rail freight undertaking IGE Bahn, which you may know for its red TRAXX and EuroDual/Euro9000 locomotives. Both sides include railway motifs of the companies' history, provided by various railway friends.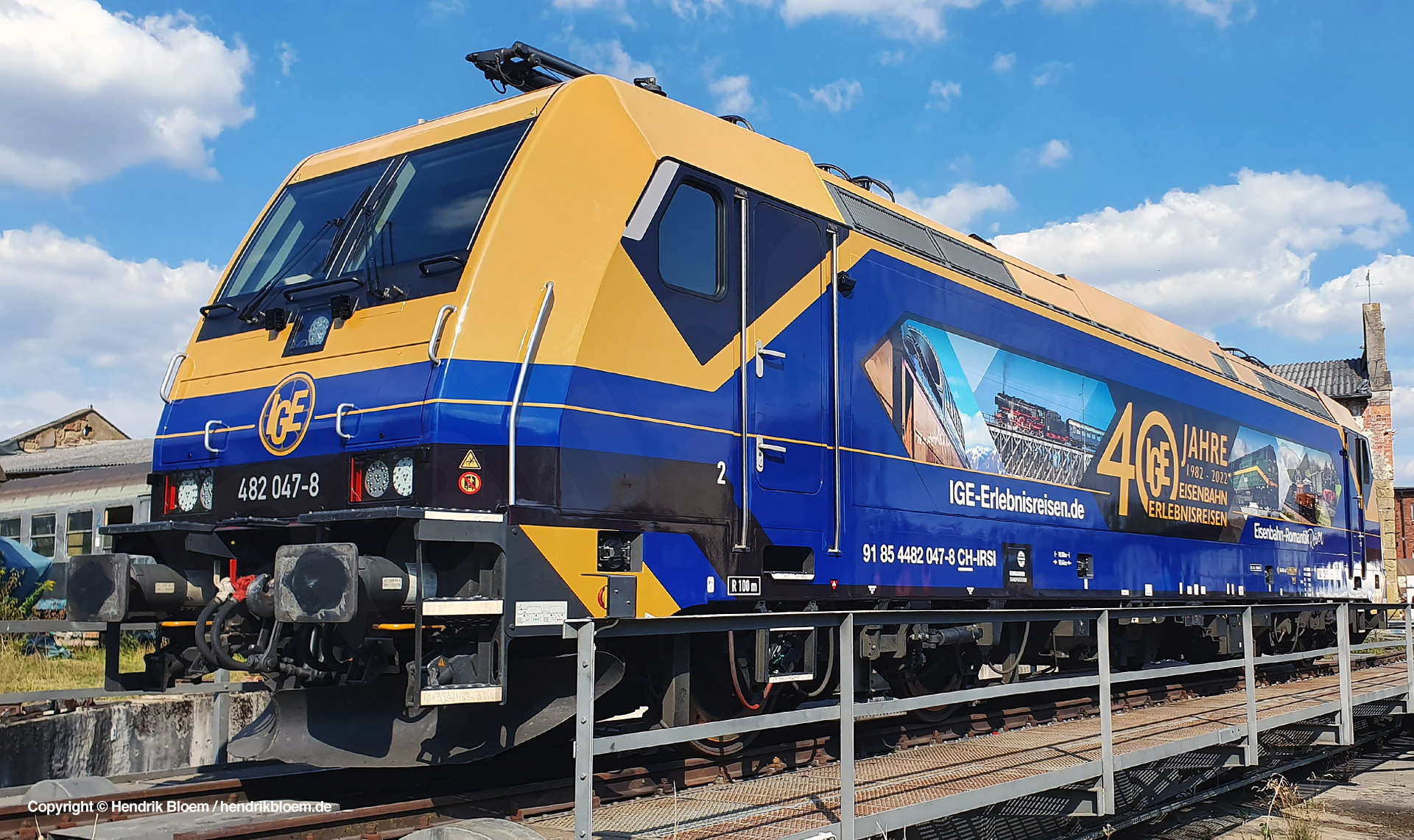 IRSI > IGE Bahn 482 047 had its internal rollout in Crailsheim at the location of the GfF (Gesellschaft für Fahrzeugtechnik) on 22.08.2022. It is now in regular freight service. It will be officially presented to the public during IGE's open-door day in Hersbruck on 17.09.2022. It marks the end of a festive week (10-17.09.2022) with many special trains for you to enjoy.
IGE Bahn covers a full palette of railway services, including goods transport, passenger transport, rolling stock transfers, construction site transport, charter traffic, nostalgic trains, and other special events. In cross-border freight traffic, IGE partners with sister companies such as Swiss TR Trans Rail, and Czech IGE-Railtrans, and in the direction of the Balkans with its own branch in Sofia.