advertisement

---
It is time for a special edition of the Railcolor Classic series, featuring a Wiener Lokalbahnen Cargo (WLC) V 100 shunter with a stunning livery.
Yesterday a different type of locomotive premiered in the updated WLC livery design. We're talking about a V 100 shunter, its number is 92 81 2000 091-6 A-WLC. Thanks to Dominik Pauli, Railcolor News brings the following sneak peek: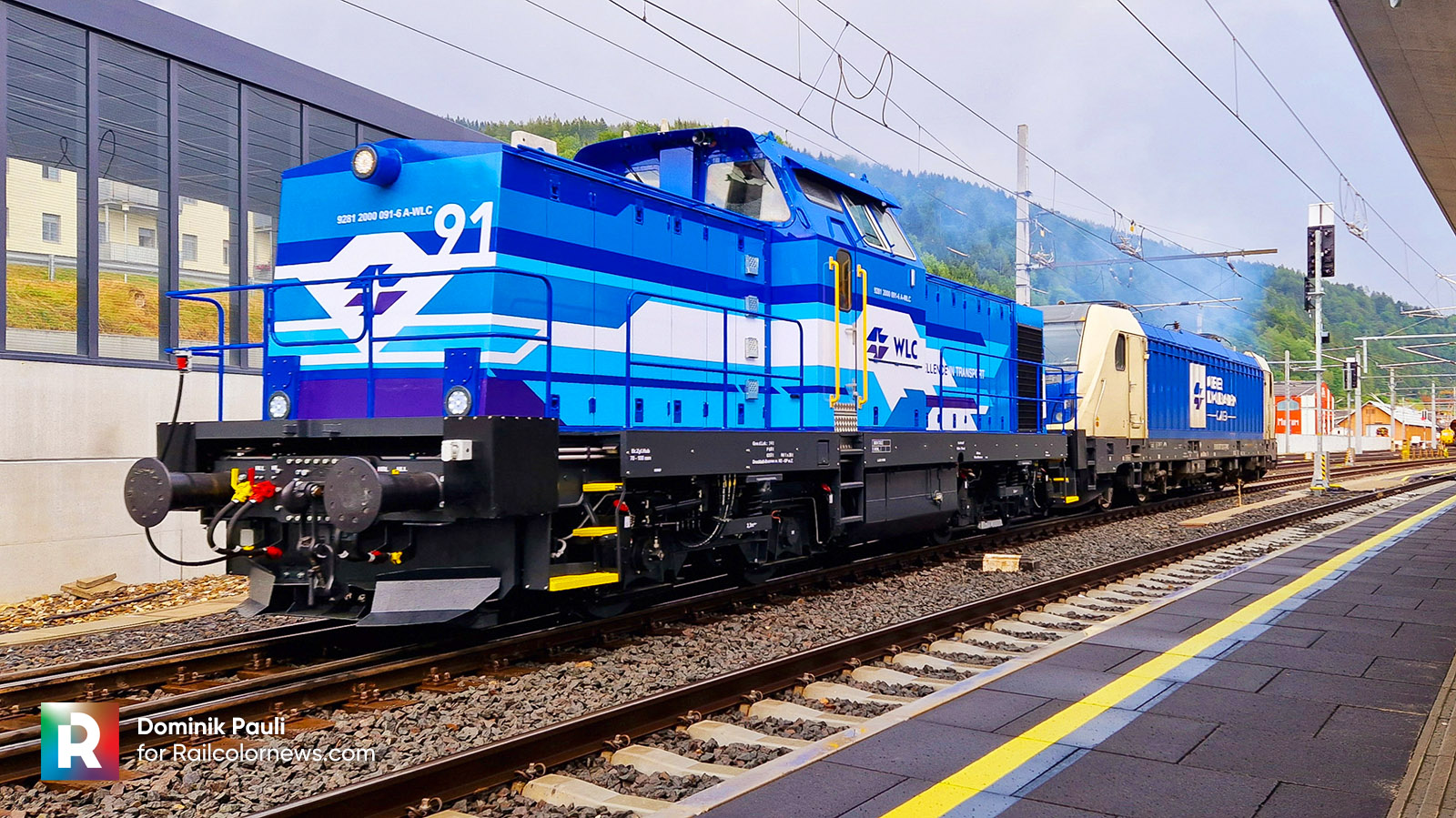 This afternoon the refurbished loco (check out those LED lights!) was caught leaving Mürzzuschlag station to the south – as part of its tests.
About WLC's 2000 091
The loco is a member of the classic DR V 100 family. It is one of 59 locomotives rebuilt by Bombardier according to the BR 293 standard. WLC owns three machines (fleet numbers 90, 91, and 92). 92 81 2000 091-6 A-WLC was modernized in 2002 and has been part of WLC's fleet ever since.
About the new design
The loco has been given a fresh livery that follows the v2.0 update WLC design, which was first seen on TRAXX AC3 187 321. Interested in the story behind WLC's new visual identity and why it had to be designed two times? Grab a subscription and don't miss the post below:
[AT / Expert] WLC 187 321 redesign – Why again a new livery?