advertisement

---
One Akiem TRAXX locomotive has just received job advertising stickers. We are talking about 186 237, which promotes DB Cargo in Belgium as an employer.
We thank Kris Henderikx for his picture.
Employer branding is currently the second-most popular design theme of locomotives, after the sustainability message. DB Cargo Belgium has joined this trend (again) and put stickers on Akiem TRAXX F140 MS2e locomotive 186 237: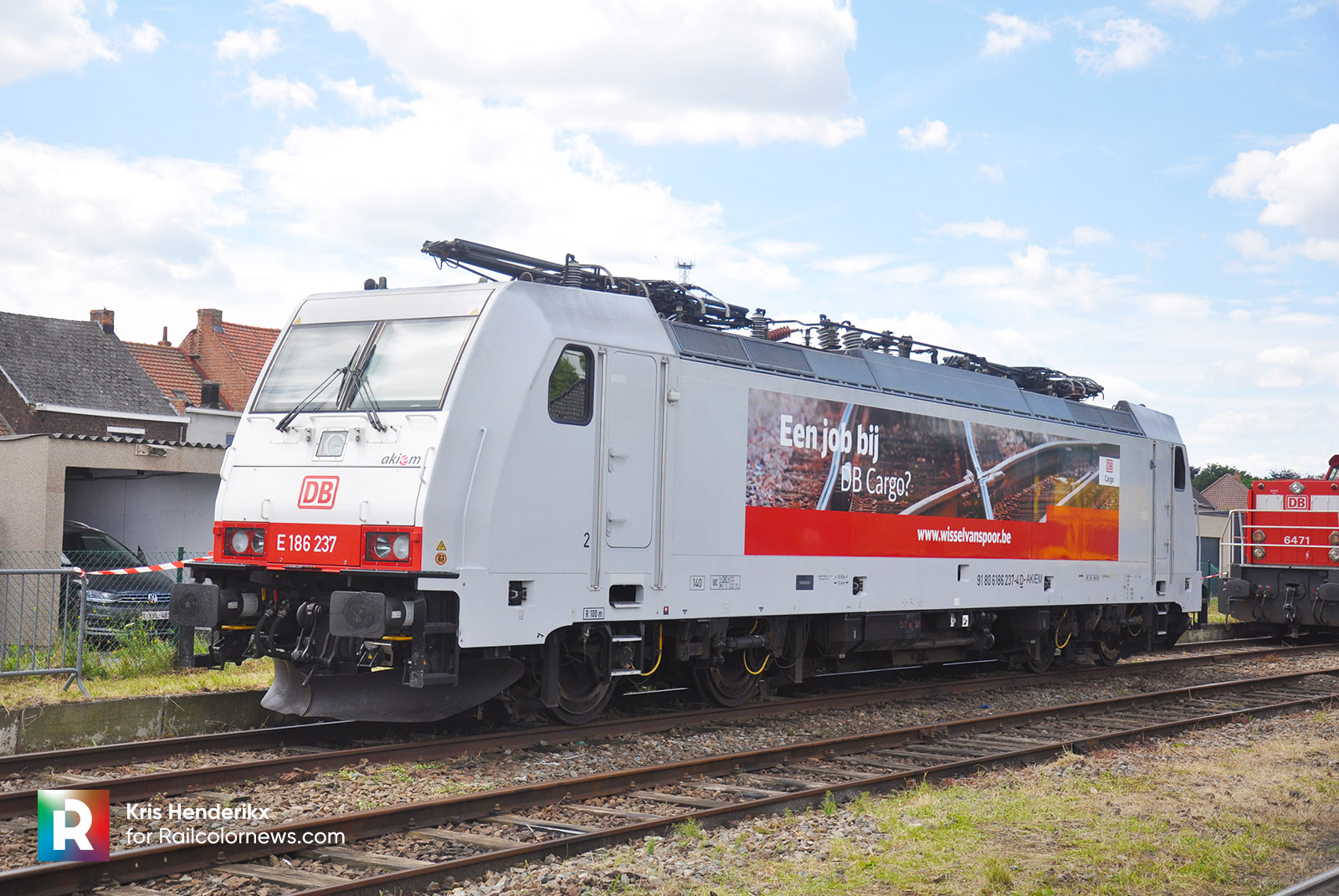 The message says, "Een job bij DB Cargo?" meaning "a job with DB Cargo?" and a corresponding website to attract prospective employees. DB's red and white match perfectly with the Akiem locomotive, which you may recall, has long served the Dutch railways.
It is not the first time, TRAXX MS2e locomotive of DB Cargo Belgium are used for recruiting. Several Railpool locomotives had the same purpose some years back – using the same design: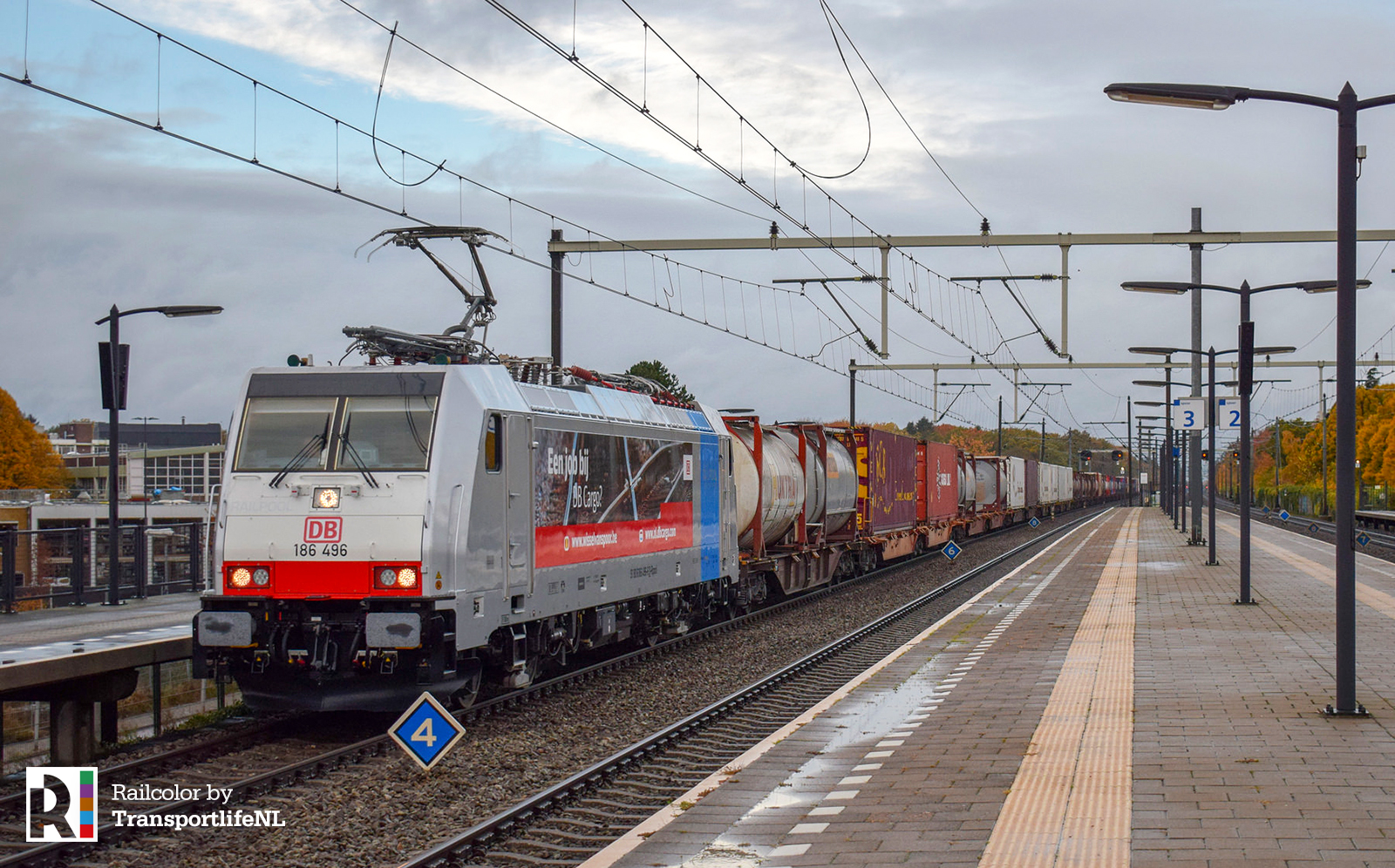 186 237 inherited its bade paint from its previous owner, Macquarie Rail, which was taken over by Akiem:
[EU / Expert] It is final: Akiem acquires Macquarie Rail – the new combined locomotive fleet