advertisement

---
Siemens has signed a contract with DB Cargo Polska to repair Vectron DC no. 5170 053. On 10.02.2022, the red locomotive was severely damaged after crashing onto a freight truck on a level crossing.
We want to thank Cyprian Kruk and Dennis Geyer for sharing their pictures with us.
The incident took place on the line Gniezno – Trzemeszno, in the Wymysłowo (Wielkopolskie Voivodship). The freight train collided with a truck transporting cars, which got stuck on the level crossing (the probable cause). The locomotive caught fire.


After the accident, the locomotive was transported to Poznań, awaiting further action. The transfer of 5170 053 started on 03.05.2022.
And during transport in Poland behind 5170 048 with its special stickers: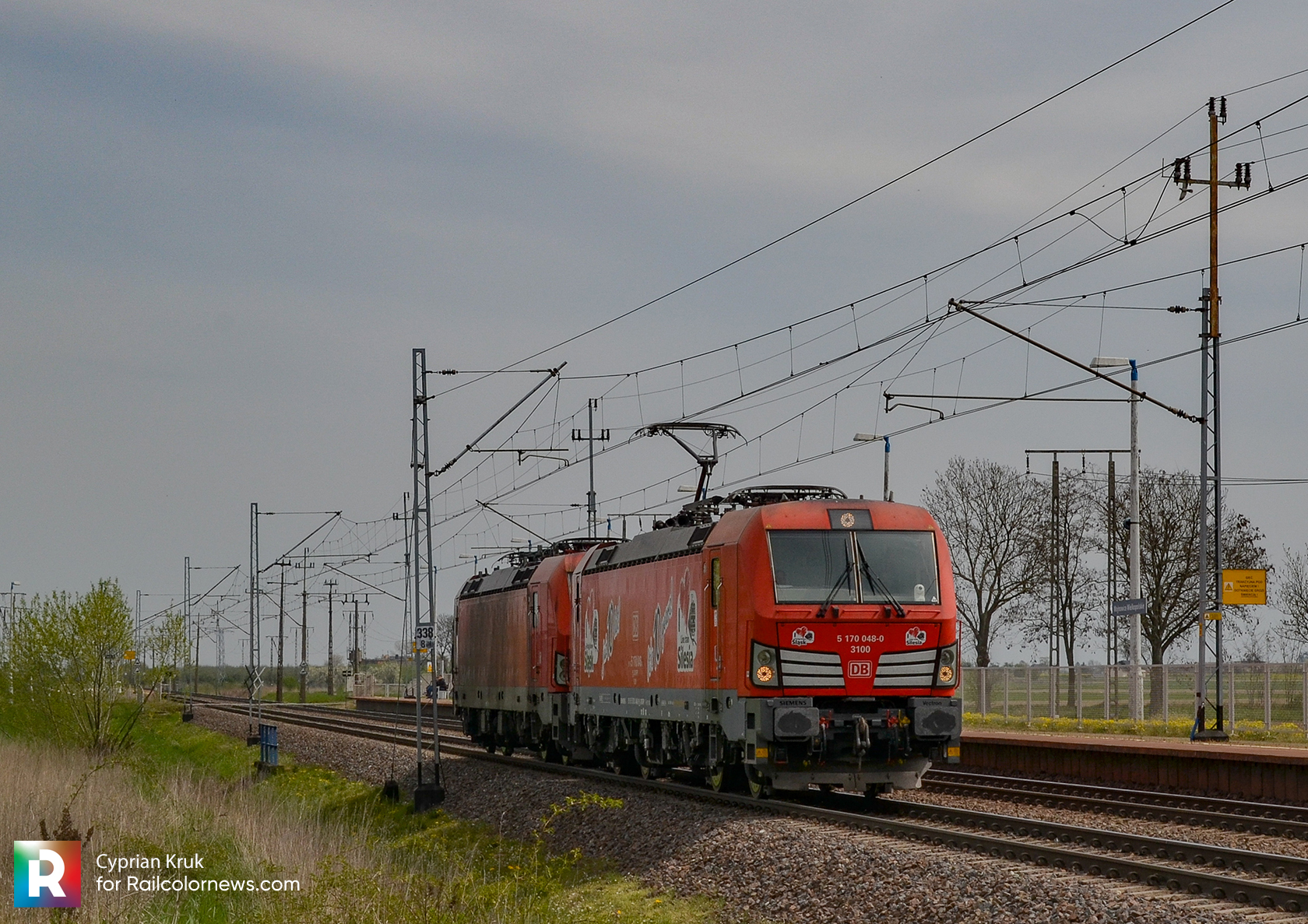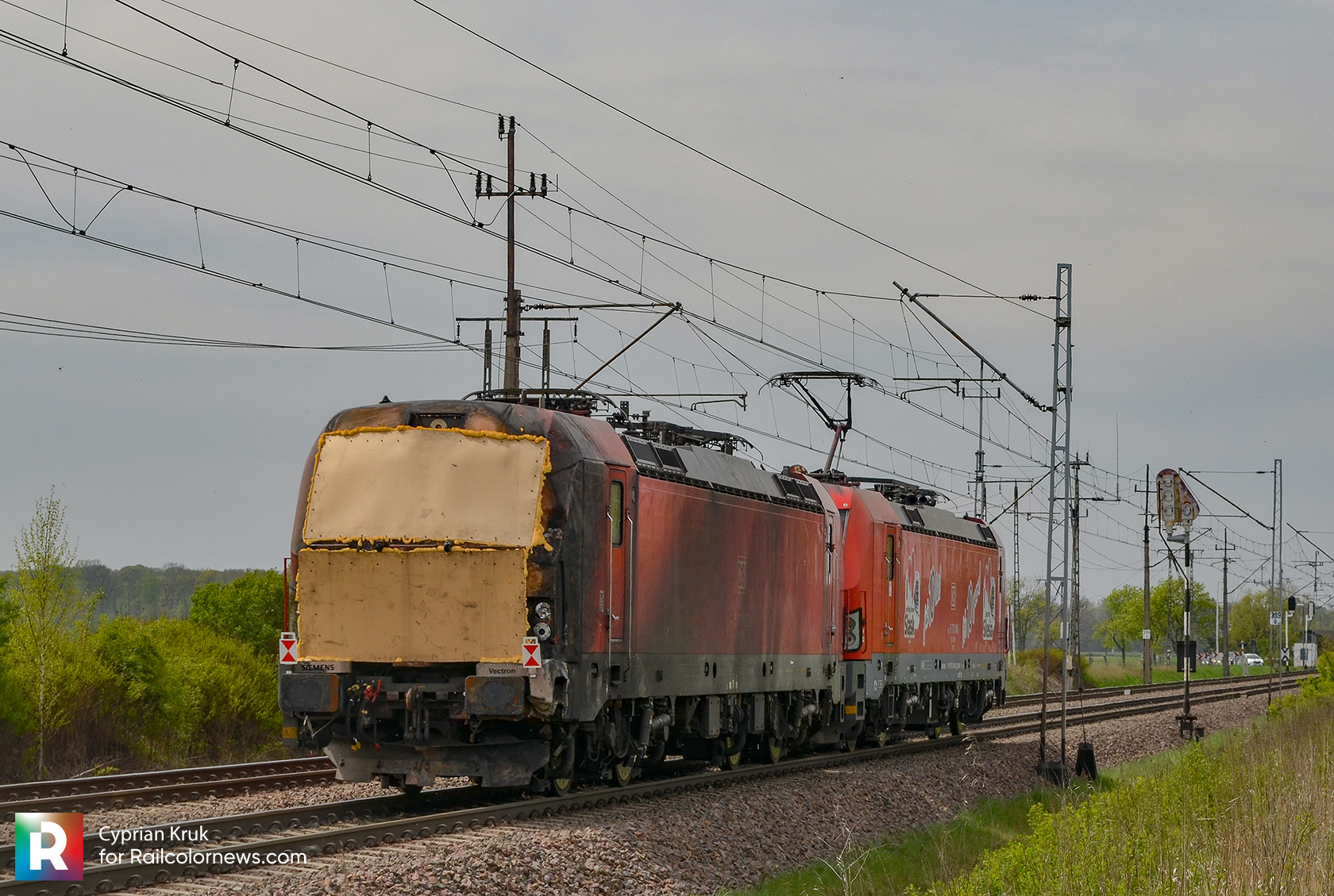 Below you see the machine in Germany on 14.05.2022: