advertisement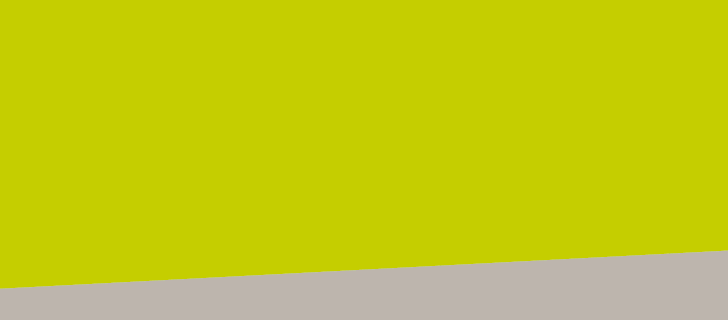 ---
Seeing an Alstom Prima locomotive as a Werbelok is not a usual sight. It's what makes the BB37027 so unique. The Akiem machine has a new livery for operator CFL Cargo – replacing its previous special wrap.
Locomotive "437027" was made in 2004 for Fret SNCF. After a few years, it became part of Akiem's fleet and started a career as a lease locomotive. Renumbered as 37027 / BB 37027, this Prima EL3U has been hired to ITL, ECR, or HSL Logistik. Its current lessee, CFL Cargo, decided to replace the old special design with something new, a change that was long overdue: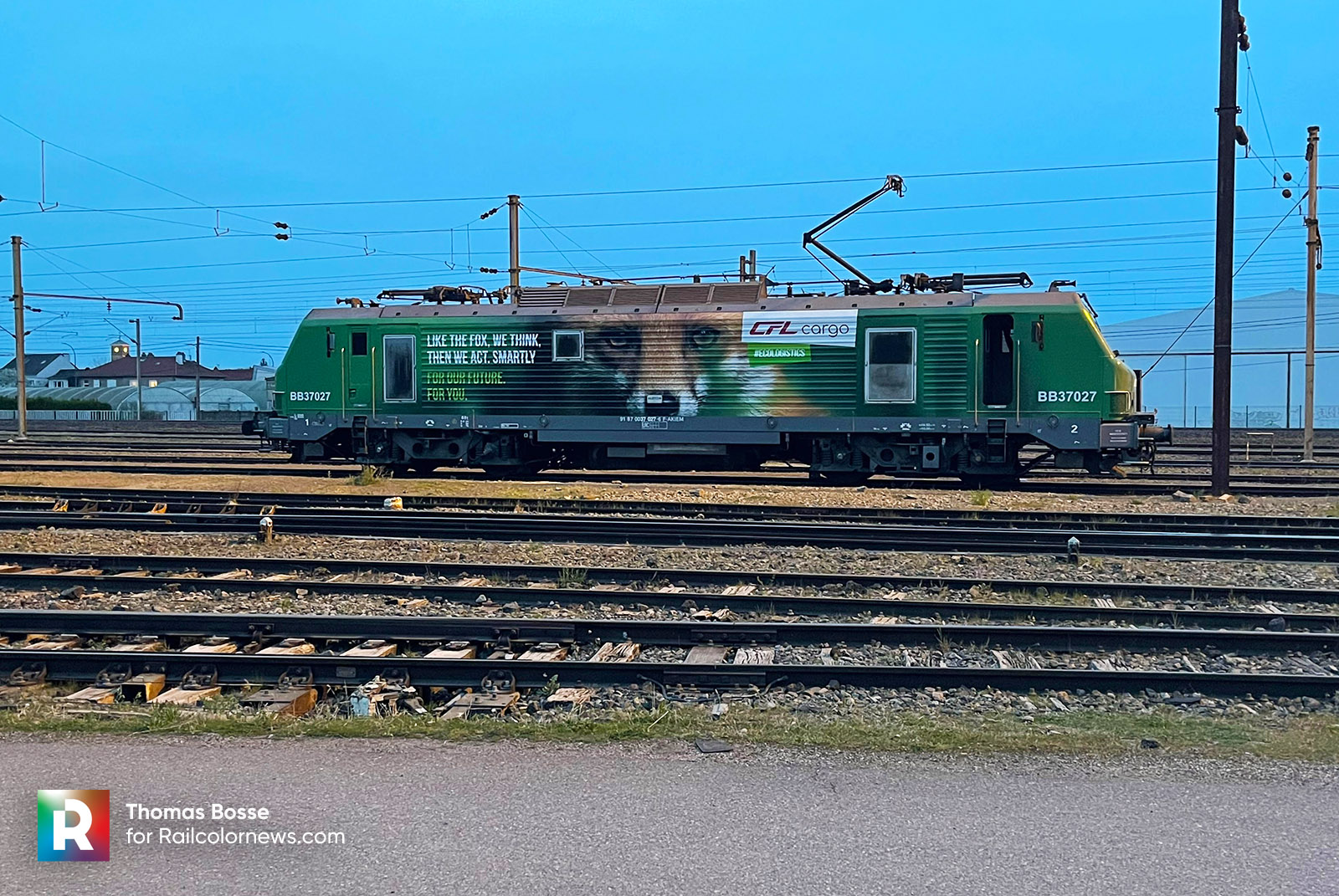 Overdue because the previous wrap was in a terrible condition. It lasted eleven years (!), but cracks have been showing for quite some time – the magenta color was gone entirely on its noses.
Initially, the locomotive had the green/white/silver livery of SNCF Fret. In 2010, it was presented during InnoTrans 2010 in Berlin in this unique design: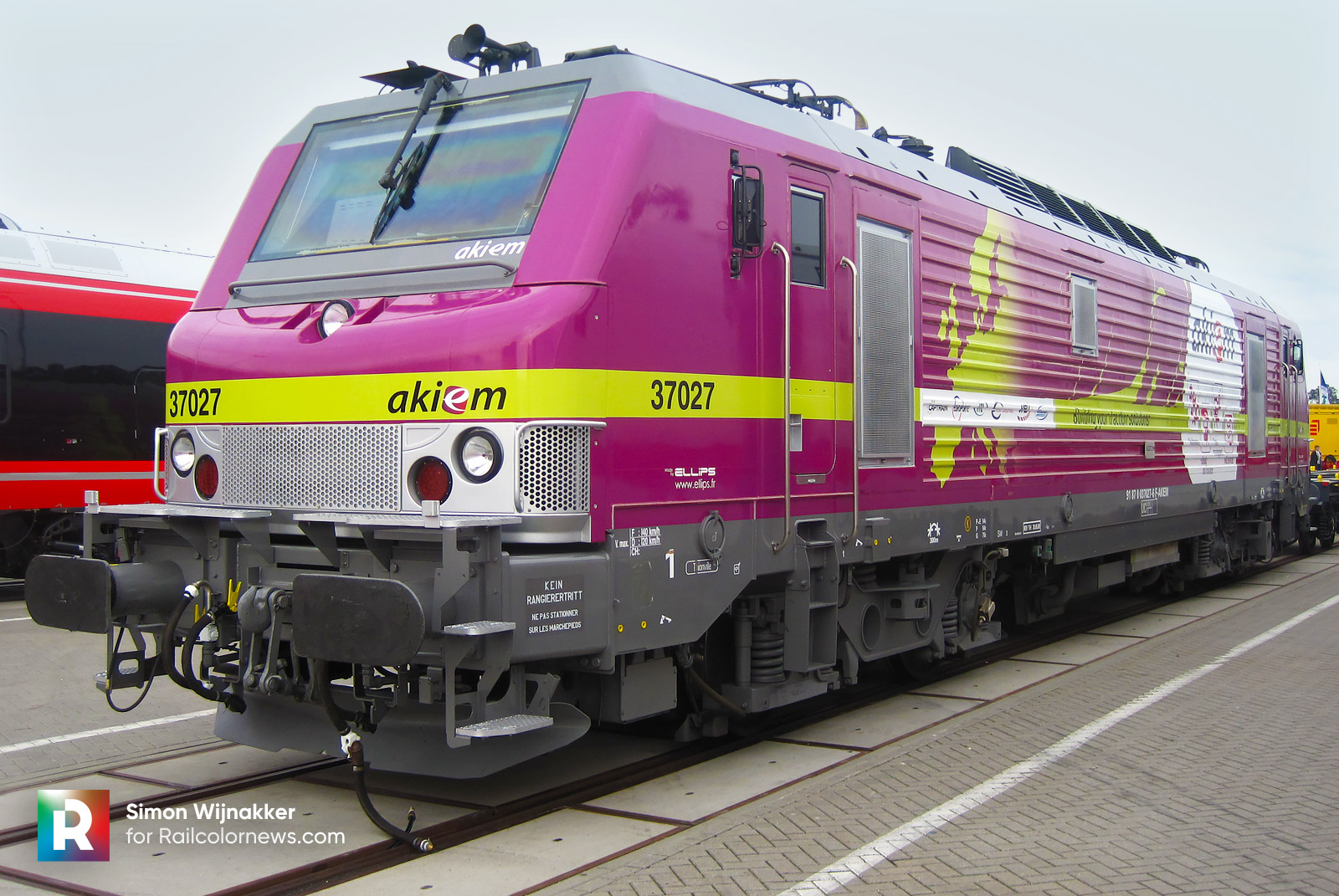 Now the locomotive is green again, but it is all stickers. The machine has a silver base paint. It now promotes the #ecologistics of CFL Cargo.
The design says: "Like the fox, we think, then we act. Smartly", and a fox looks at you. CFL Cargo also released a making-of, including hints to further rebranding and the introduction of more animals in its ecologistics campaign (owl, ant, bumblebee):