GB Railfreight has been very creative over the years with multiple special designs for its loco fleet. Ukraine is on our minds during these difficult times, and this calls for another special livery – this time featuring a Class 66 locomotive in the spotlight.
The Eversholt-owned 66708 is now wearing the Ukrainian flag as part of its freshly applied blue-yellow livery. According to the operator, "the loco honors the people affected by the conflict as they continue to courageously defend their homeland".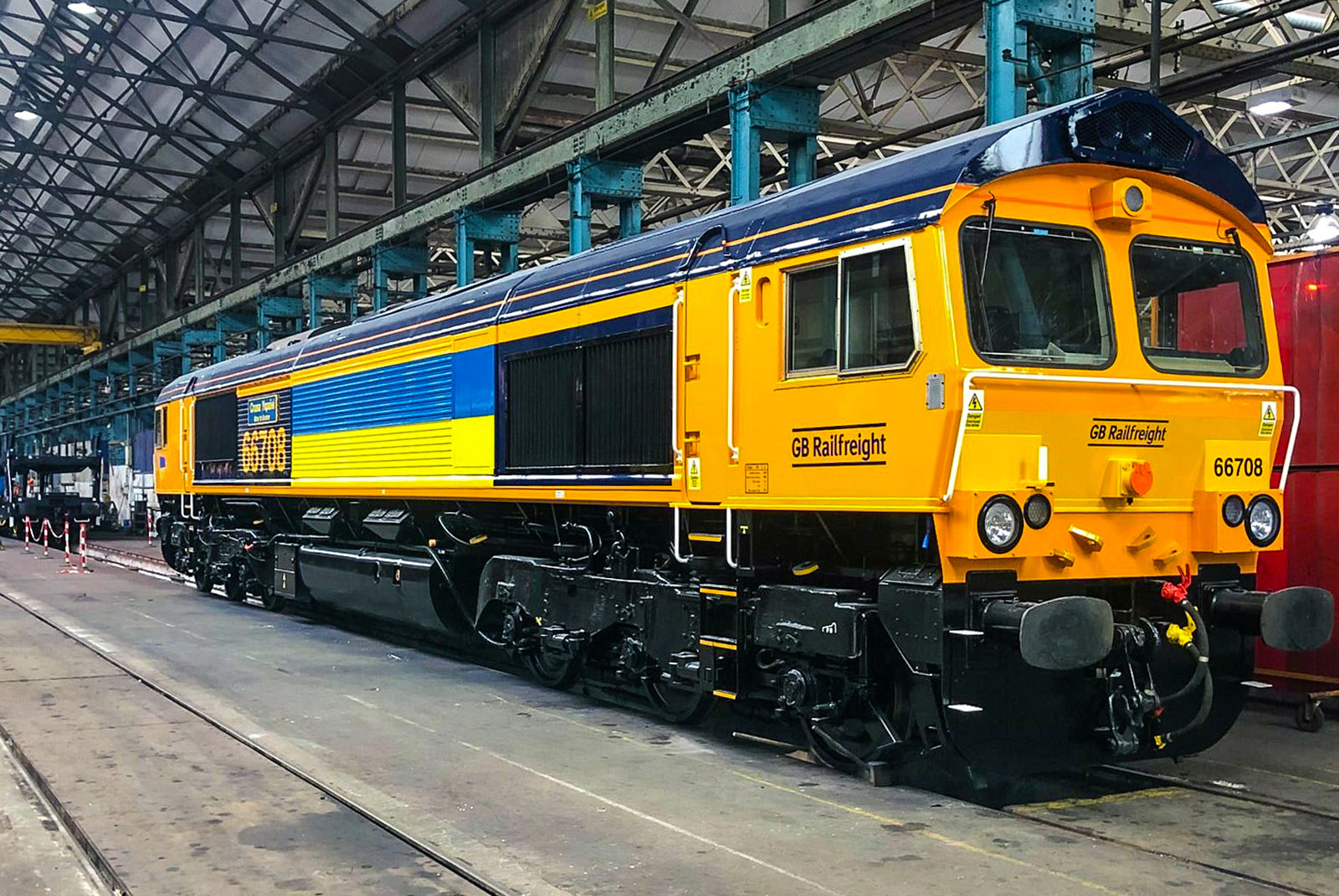 But that's not all – the locomotive has been now named 'Glory to Ukraine' ('Слава Україні' in Ukrainian, vocalized as 'Sláva Ukrayíni') – the national salute, known as a symbol of Ukrainian sovereignty and resistance: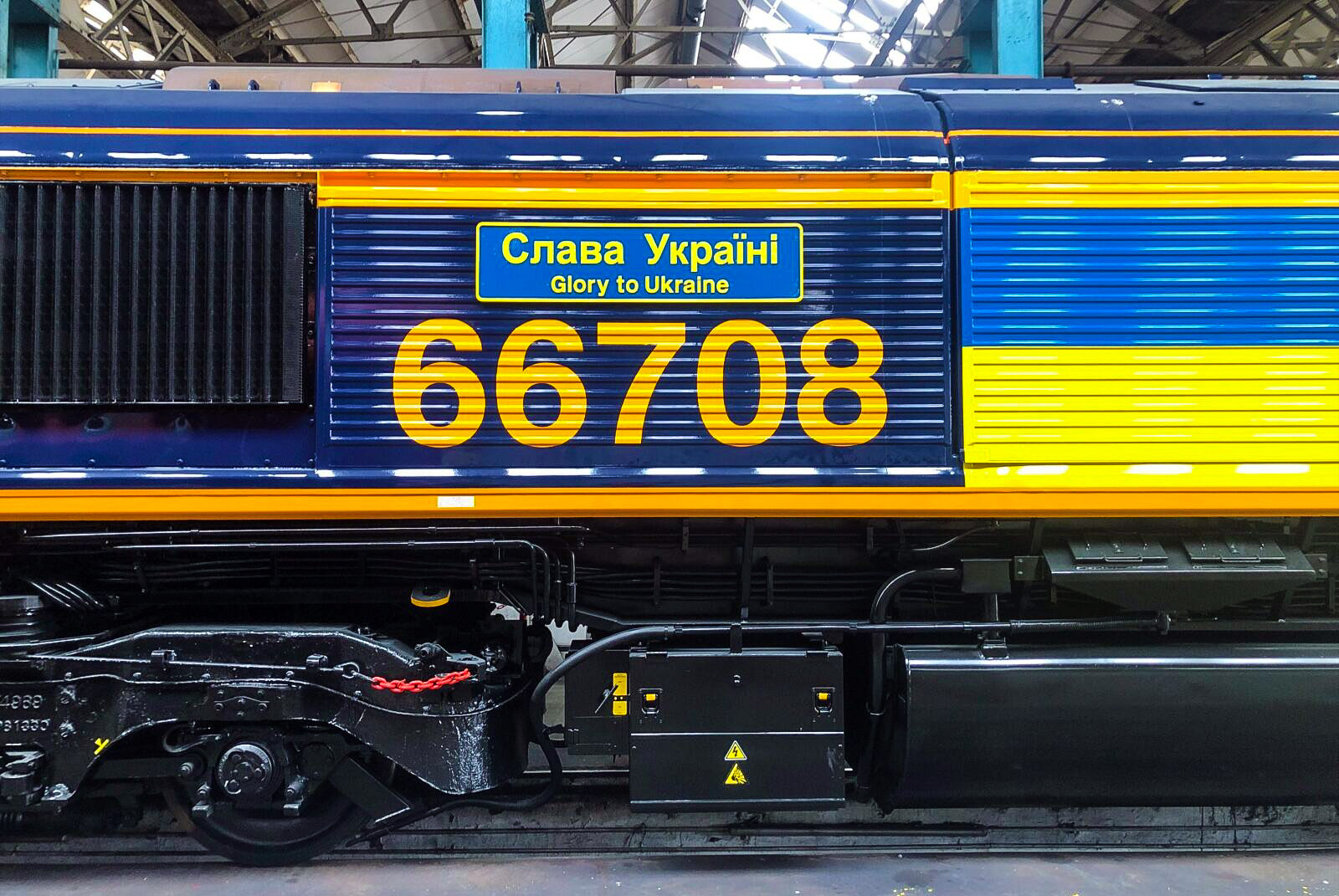 About 66708
Type: JT42CWR;
Year built: 2002;
Works number: 20018356-1;
Previous name: 'Jayne'.