This article was originally published on 09.02.2022 – and updated on 10.02.2022 (new image added; scroll down to see it)

S-Bahn Stuttgart is busy improving its services with a redesigned generation of commuter EMUs that is specially tailored to the needs of passengers. In 2020 Railcolor News brought an in-depth presentation of the interior+exterior design, plus a preview of an ET423 with the new livery. Now it's time to witness a new ET430.
Railcolor News thanks Sven Mierzwa for sharing his picture and video. Check out his Twitter profile, @gleis3a, for more trainspotting views from Germany.
A brand new Alstom-built EMU was spotted running in Germany's Braunschweig yesterday and Sven Mierzwa was lucky enough to catch it. This was unit 430 247/747, which was clearly out on tests. "Clearly" because of the cables that were sticking out behind its cab: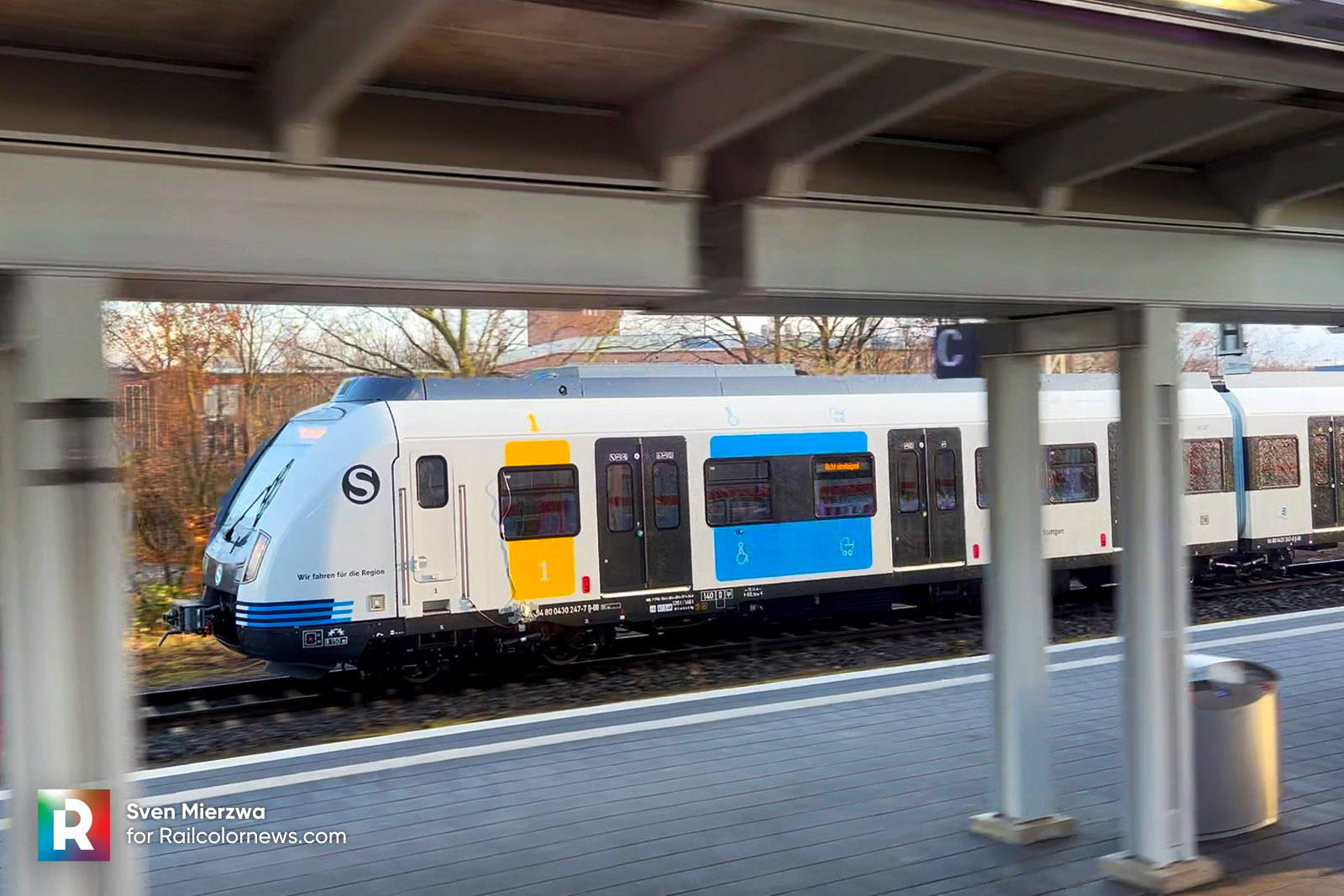 The EMU is wearing the new livery design developed by Neomind of Munich with all visual elements in place. The appearance of the trainset in that location is of no surprise, as Alstom's Salzgitter plant is less than 30 km away. Notice also the ICNG unit peeking in the background?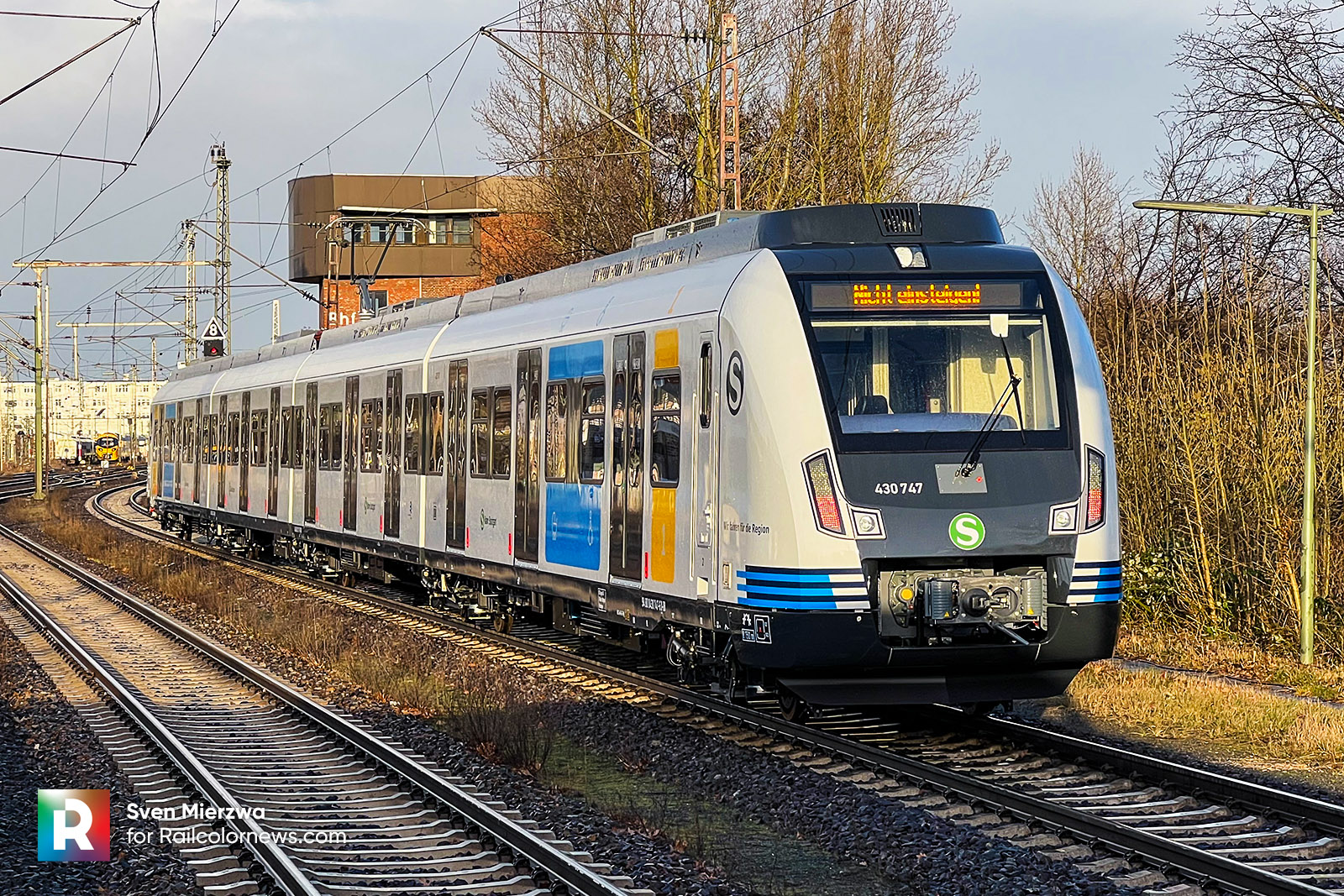 If the sneak preview so far hasn't been enough for you, make sure to take a look at Sven's nice panning video of the train, showing it in its full length:


Update 10.02.2022
If one trainset is not enough, we've got you covered. Thanks to Andreas Kunert here comes a first peek at the next EMU from the series, meet 430 246/747 which was spotted on tests in Magdeburg Sudenburg (DE) on the same day, 07.02.2022: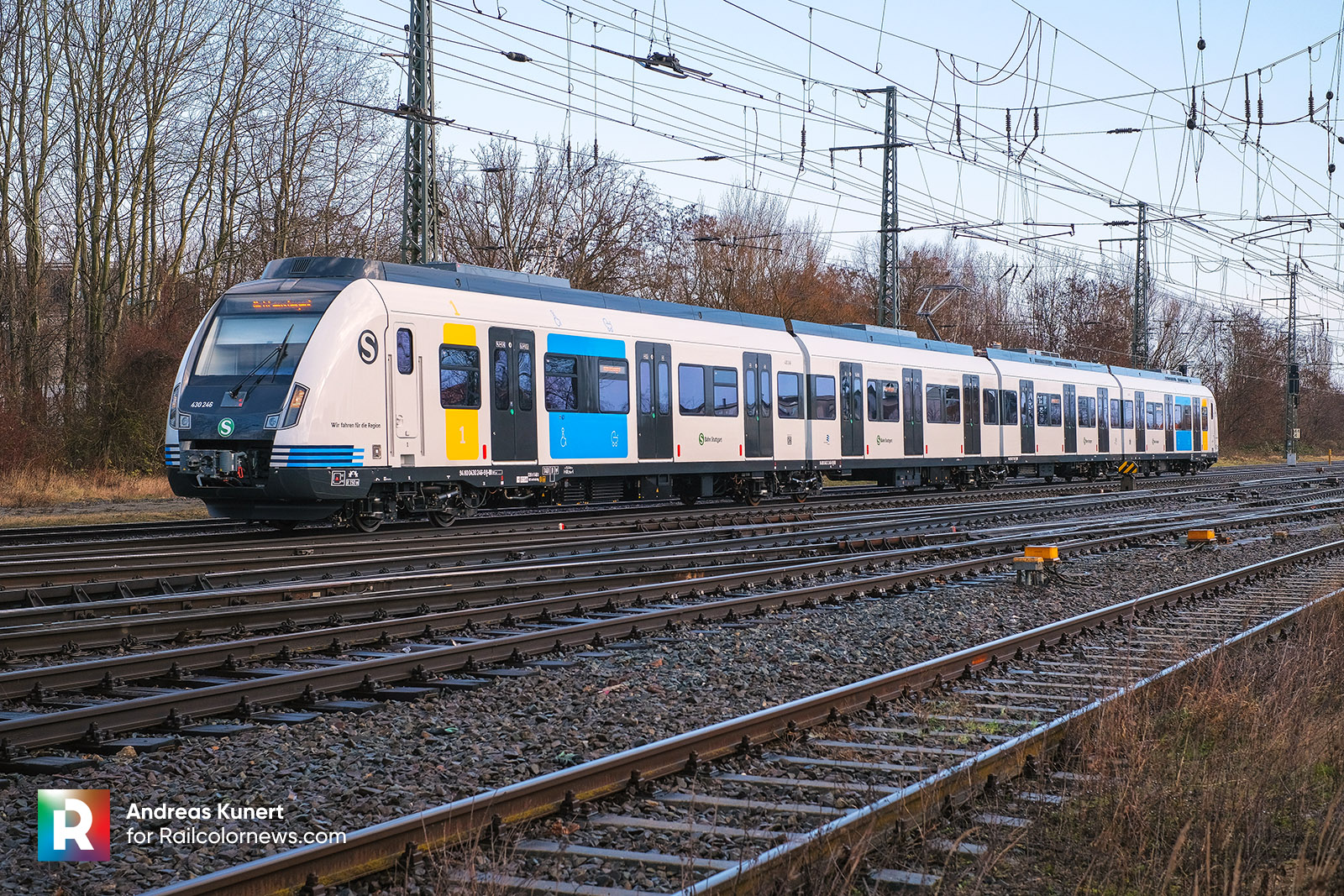 ---
To understand the project it is good to read more about the redesign of the existing fleets (ET 423 and ET 430.0) and the order for new trains (ET 430.2). These articles help:
[DE / Expert] VRS and DB Regio purchase 58 new ET430 EMUs for Stuttgart
[DE / Expert] Bombardier and S-Bahn Stuttgart modernise ET423 and 430 [updatedx2]