Commercial service for the ELP-leased EuroDual of GreenCargo has long started on Norway's Bergen line. However, running mostly during the night, they are a rare sight in front of camera lenses, especially outside Bergensbanen. But it can still happen.

Railcolor News thanks Marcel Wutstrack for sharing his picture. Check out his Instagram profile for more trainspotting views from Germany.
Green Cargo's EuroDuals are a hard target for railway photographers. Marcin Seńczyk was very lucky to catch the second locomotive of the series at Støren station the other day with an empty rake of platform cars behind. The hybrid locomotive was driving train 4814/84814 (Heimdal – Alnabru), below seen entering the non-electrified Rørosbanen line. And this is a rare sight as the train on the photo (4814) would normally be pulled by a TRAXX AC2 through the Dovrebanen line: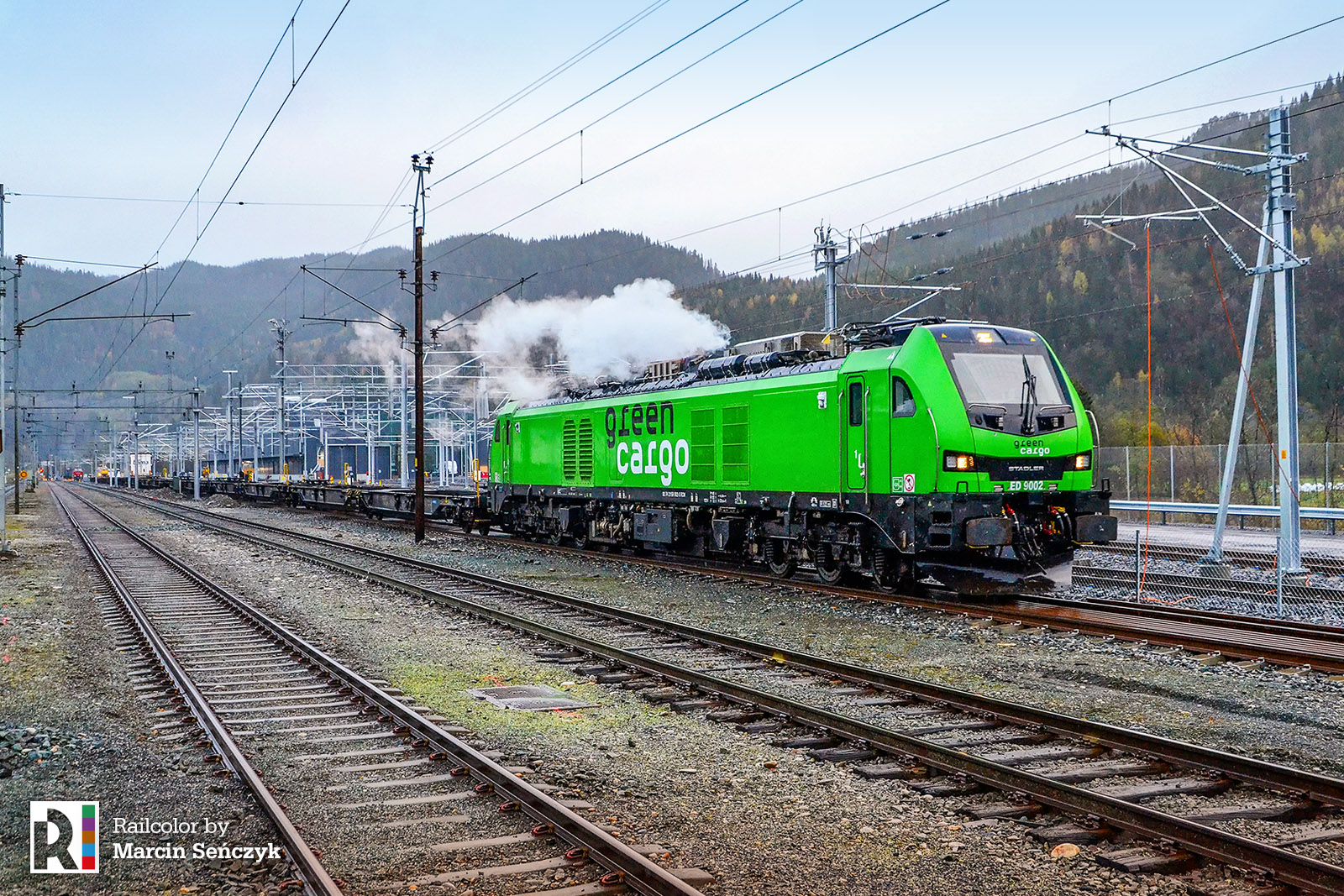 Optical illusion alert: The locomotive is apparently running in diesel mode but if you look above its front cab you could misinterpret the catenary pole in the background as a pantograph that is up.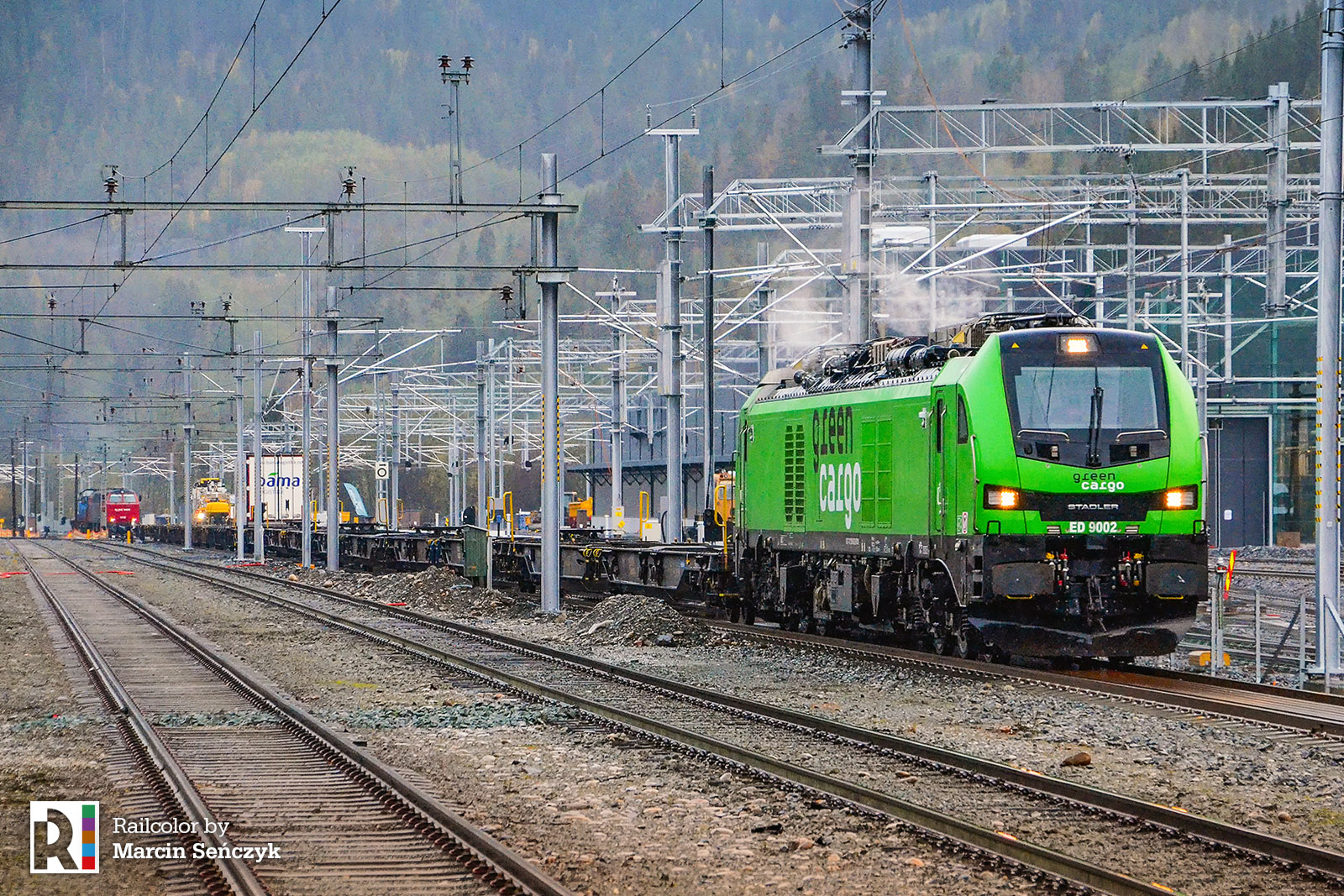 About the ED 9000 fleet of Green Cargo
ED 9001 made it to Sweden in the spring of 2019 and ED 9002 arrived in the autumn. Extensive trials followed for both locomotives which were (back then) plain white. Their EVN numbers read, as follows:
ED 9001 = 90 74 2159 001-5 S-RCM;
ED 9002 = 90 74 2159 002-3 S-RCM.
---
It has been exactly a year since Green Cargo announced the launch of its EuroDuals in Norway – a good occasion to grab an Expert subscription and dive into our article below:
[NO / Expert] Première: Green Cargo launches the EuroDual for Norway