From the order, through the final design, all the way to the transfer of first units, Railcolor News closely follows the development of the new VIA Rail fleet ordered from Siemens Mobility. The loco-hauled push-pull trains will enter service in 2022, so it was time to present the train officially. This happened on 30.11.2021 in Ottawa.
Siemens Charger locomotive no. (SIIX) 2200, type SC42, was present at Ottawa's station, together with five Venture coaches, including driving trailer no. 2300. Next year, they will gradually start operation on the Québec City – Windsor corridor, in the most populated area of Canada.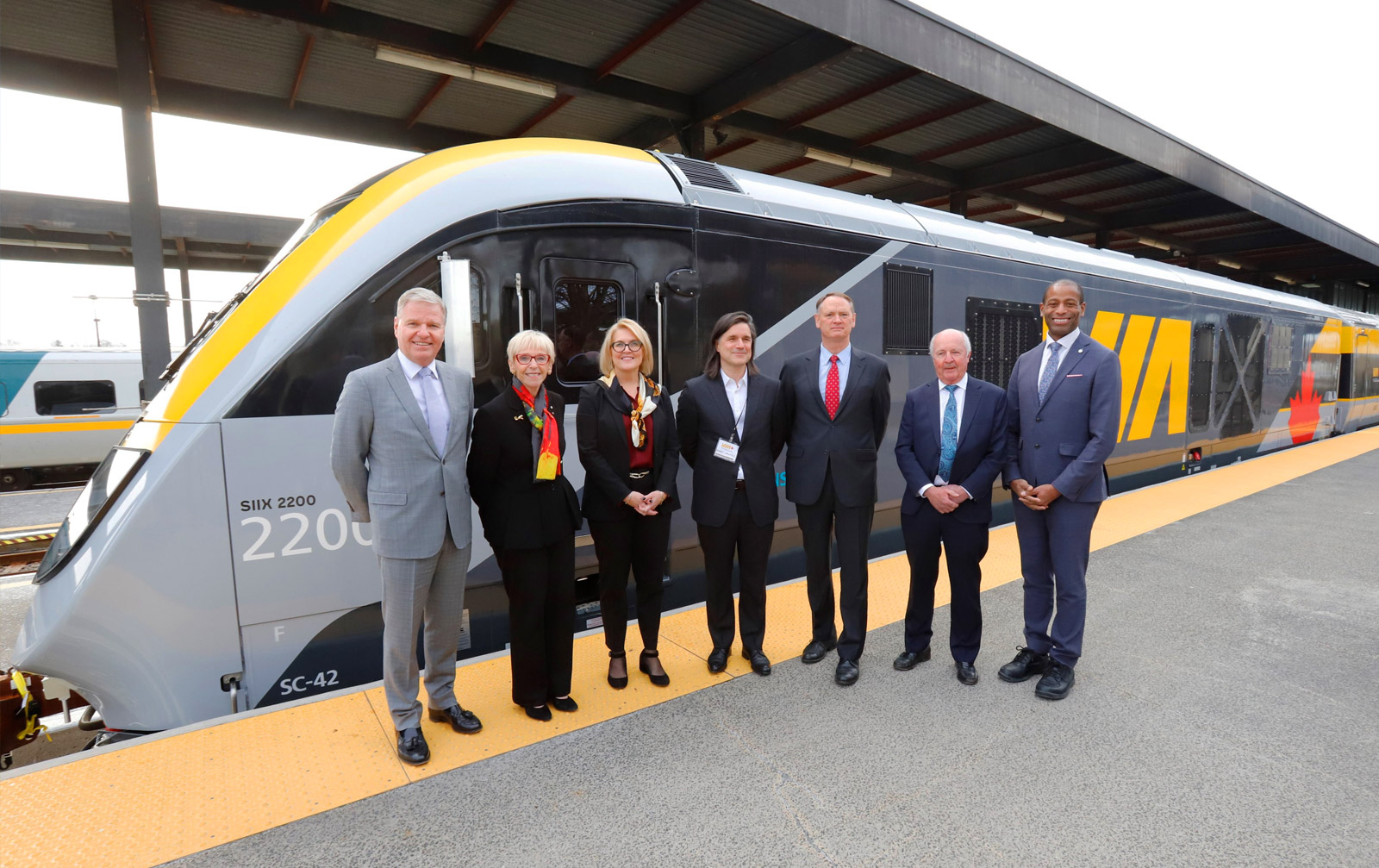 At the end of September, locomotives 2200 and 2201 were the first to arrive in Canada, together with the first set of coaches:

During the presentation, it was possible to look at the interior, which should convince more North Americans to take the train.
RMTransit and Rail Fans Canada attended the presentation and made excellent (video) reports about the trains:




In 2024, all 32 trains will have entered service, connecting Québec with Montréal, Ottawa, Toronto, and Windsor.