VIA Rail Canada has ordered 32 trainsets from Siemens Mobility for its passenger services on the Québec City–Windsor corridor. The EUR 650 million contract includes service for a period of 15 years.
Canada's publicly-owned passenger carrier VIA Rail has awarded Siemens with a contract for the manufacturing and delivery of a total of 32 bi-directional trainsets. Valued at EUR 650 million (USD 989 million), the project also includes a 15-year Technical Services and Spares Supply Agreement (TSSSA) that will support the maintenance of the new fleet which will take place in Canada by qualified VIA Rail employees at VIA Rail's Montreal and Toronto Maintenance Centers. 
Delivery is scheduled to begin in 2021, while revenue service is expected to start in 2022.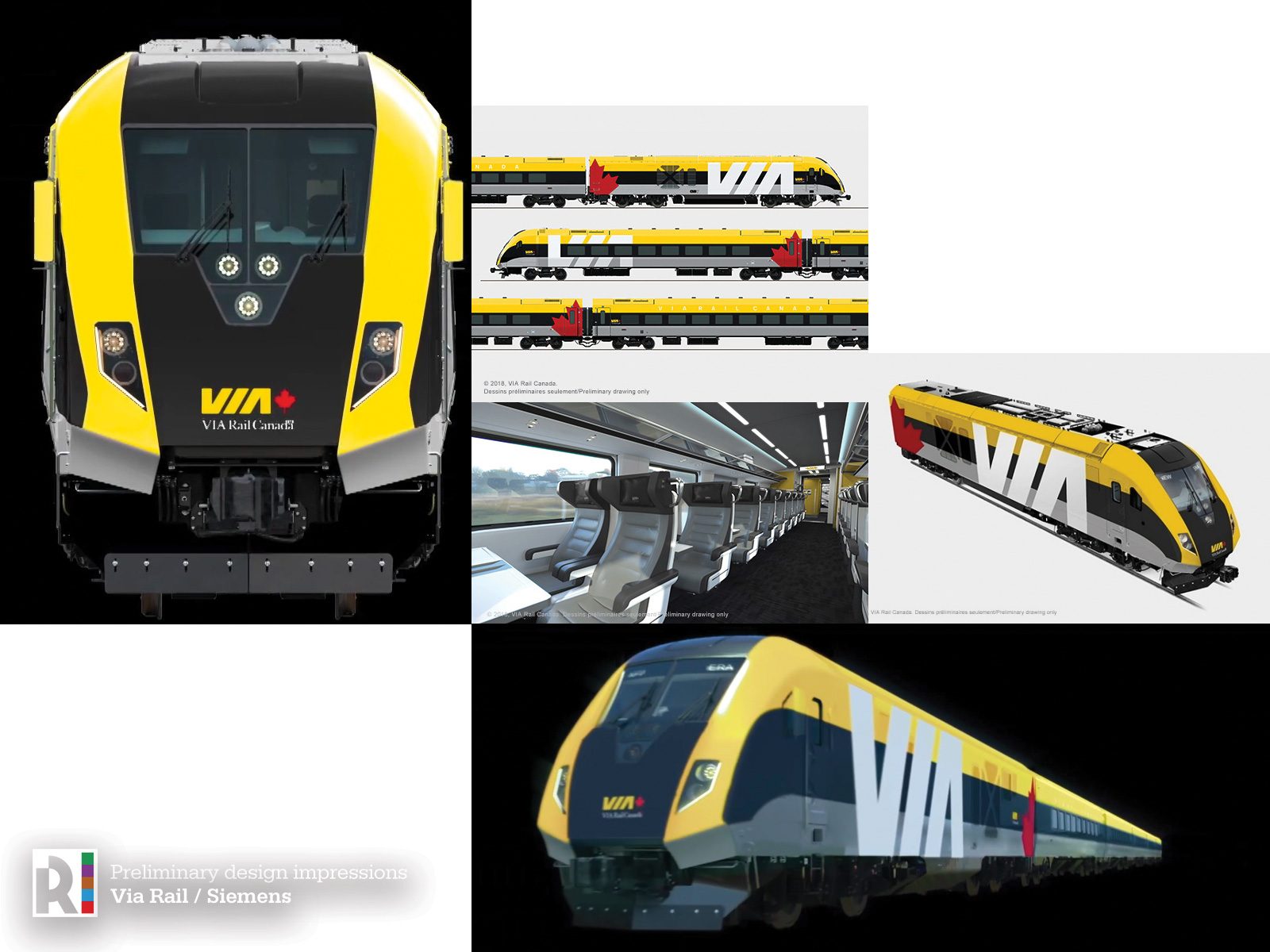 VIA Rail is currently operating some of the oldest trains in North America. Some of them date back to the 1950s and are at the end of their life. These will be replaced by bi-directional trains powered by Siemens Charger locomotives. This concept should result in lower operating costs, while increasing capacity and improving passenger comfort with features such as:
Air suspension
Wi-Fi, digital information and climate control systems
Modern in-food service equipment
Wheelchairs and other mobility devices accomodation
Braille seat numbering and companion seating
At-seat emergency call buttons
Larger fully accessible washrooms
Integrated mobility device lifts
Made in the USA – but with 20% national content
Siemens will manufacture the trains in its factory in Sacramento, California. The German manufacturer aims to create above 20% local content by working together with Canadian suppliers and service companies.
"As we are initiating the gradual withdrawal of the current fleet, the timely delivery of the new fleet will allow VIA Rail to maintain the current levels of service in the Québec City–Windsor Corridor, while significantly improving the quality of its passenger experience." – Yves Desjardins-Siciliano, President and CEO, VIA Rail Canada
VIA Rail intends to deploy the new trainsets on what Siemens describes as its busiest route: the Quebec City–Windsor Corridor. With a total length of around 2,200 km, the route connects Canada's largest cities – Toronto and Montreal. According to Siemens the ridership numbers increased by 30% in 2018 – amounting to an impressive 4,5 million passengers.
Update 15.12.2018: extra details via bloomberg.com
there is an option included in the contract for 12 extra bidirectional trains
The trains will have fuel-efficient diesel engines – with the option to operate on electrified rail infrastructure
Siemens and Bombardier and Talgo placed a bid
Via Rail can't demand a minimum percentage of Canadian content because it's governed by international free trade agreements
Social media
VIA Rail selects Siemens Canada to replace its new Québec-Windsor corridor fleet. Thanks @Canada for this historic investment. https://t.co/4Mu0ZU5s4K pic.twitter.com/ow3LJp6rKv

— VIA_Rail (@VIA_Rail) December 12, 2018
#Siemens to provide @VIA_Rail with new fleet of 32 bi-directional trains. These new passenger trains will provide more than 9100 seats with more comfortable cars, quieter rides & improved accessibility. Testing & commissioning will be performed in Canada https://t.co/7jWG3rwR7U pic.twitter.com/uTO1458HWW

— Siemens Canada (@SiemensCanada) December 12, 2018