Remember RRF's ES 64 F4 999 in DistriRail livery? So do we. That same locomotive is all black now…and it's running for DB Cargo Deutschland.
We thank Axel Schaer for submitting his nice picture for publication.
When it comes to owners, it is back and forth for some locomotives in Europe, especially the older ones. Such is the case of ES 64 F4 189 099 – a Siemens electric, built in 2005, originally for Railion Deutschland (now DB Cargo Deutschland). On the very next year, it was sold to MRCE who would lease it to ERSR, Locon, and RRF. Flash forward to June 2021 and the locomotive was sold back to its original owner, DB Cargo Deutschland.
Now, 189 099 it looks like this: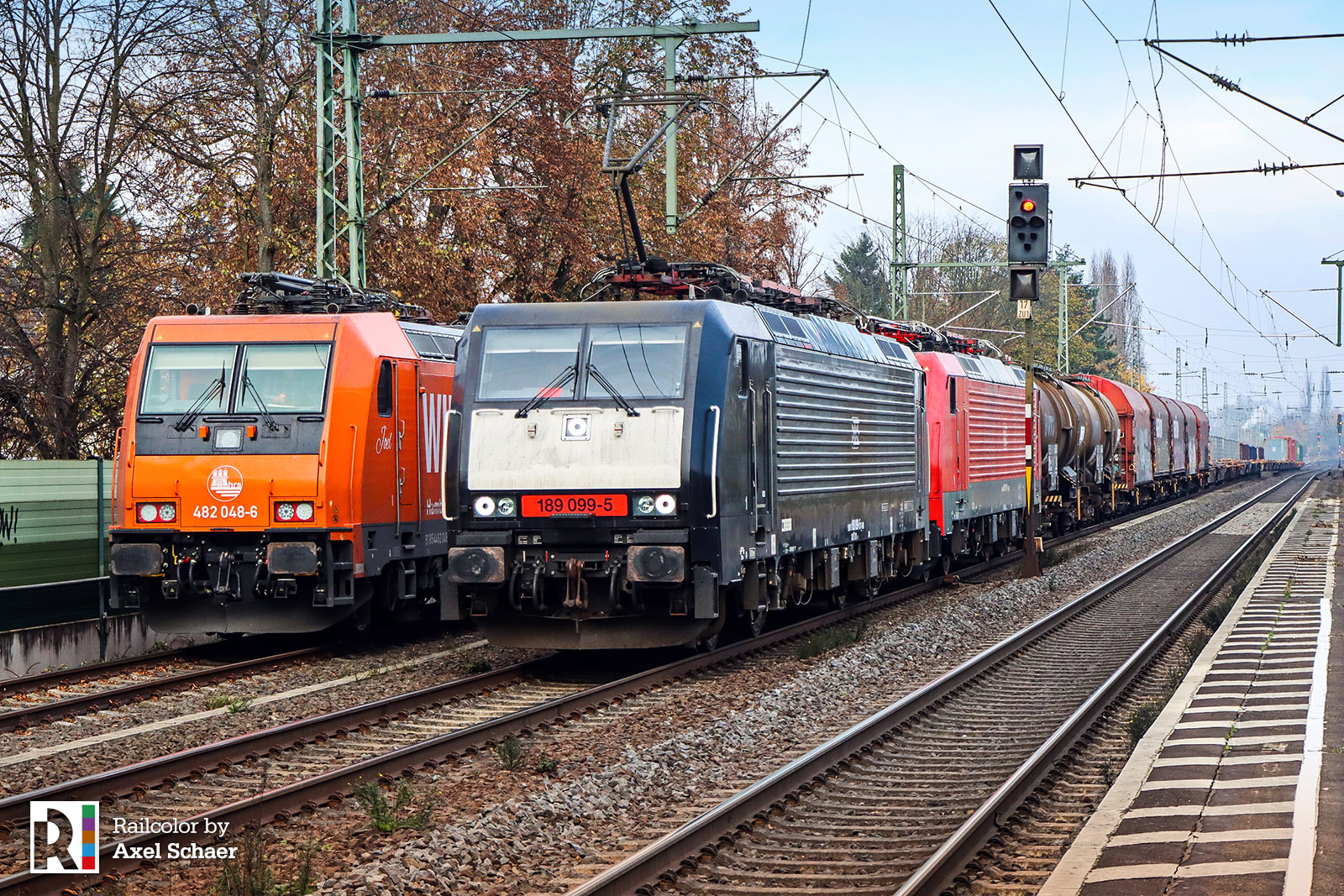 We are indeed talking about a hybrid livery between MRCE and DB. The black base of the body remains, with a black number on the red panel between the lights. And DB logos in white on the sides…
All this is of course part of the DB Cargo and MRCE locomotive deal. Railcolor has built up extensive knowledge around the topic – a good reason for you to get a subscription:
---
We mentioned the DistriRail design above, find more about it here:
[NL] Powered by Rotterdam Rail Feeding: ES 64 F4-999 in DistriRail design
---
And here is also some info about that other locomotive in the picture – the orange (ex-SBB Cargo) TRAXX AC2 of Hamburger Rail Service:
[DE / Expert] Hamburger Rail Service: SBB Cargo 482 049 is now orange [updated]